I recently had the pleasure of being invited down to London for a demo of the new Google Nexus 6P in a specially customised Mercedes Viano named the Nexus Shuttle. Even though the 3-hour train journey each way to get to London was a bit of a nightmare it was well worth it to get a ride around London in the Nexus Shuttle and to get to review the Nexus 6P the last week.
For those that don't already know the specification of the Nexus 6P the key features include:
7-inch Quad-HD display
Snapdragon 810 v2.1 processor
3GB RAM
32GB/64GB/128GB internal storage (My version is 32GB)
Android 6.0 Marshmallow
USB-C
3,450 mAh battery with rapid charging
Gorilla Glass 4
The device is manufactured by Huawei but is obviously branded for Google and comes with the true vanilla Android experience. This means there are no skins on top, no bloatware and you get the latest updates instantly and hopefully it should be maintained longer than most other phone companies.
Design
Design wise it follows similar Nexus models, it is quite a basic design, there is nothing particularly amazing about it, it isn't ugly at all, but it is no Galaxy S6 Edge. It is all metal with a Gorilla Glass 4 display so the overall construction feels excellent. The 5.7-inch makes it a very large phone, certainly for myself and my small girly hands. I find it just about usable with one hand, though less comfortable than my previous phone the SGS6. Google have also opted to place the finger print scanner on the rear of the device, everyone I have spoken to seems to love this placement as they say it falls naturally where their hand is when they pull the phone out of their pocket. Personally I prefer the SGS6 placement on the home button, but this is purely subjective.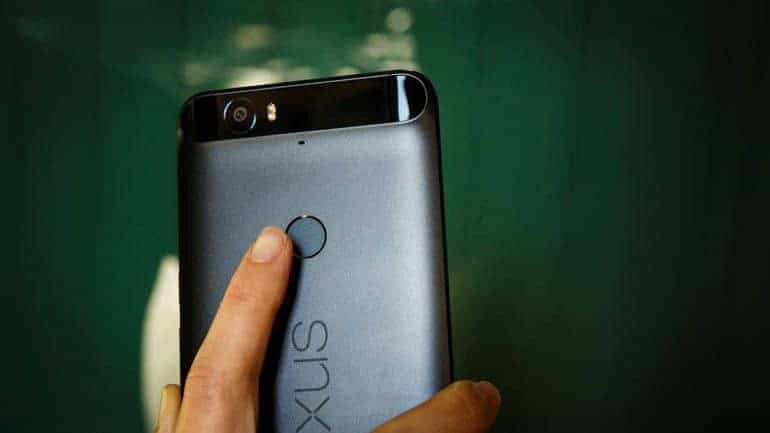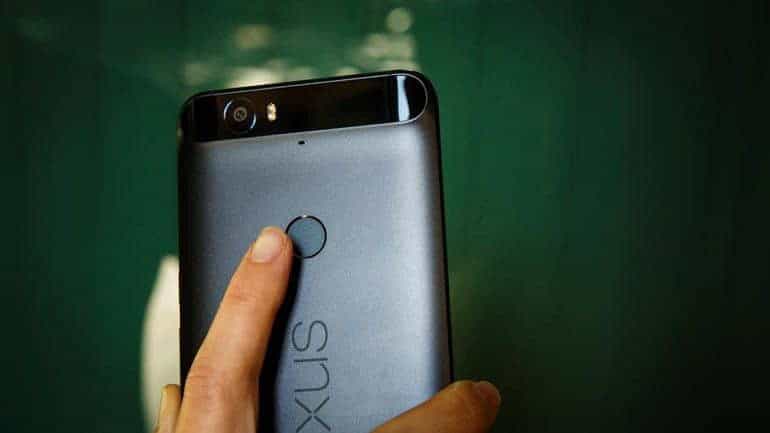 Google have also opted to go for the new USB-C reversible port which is technically far superior to the old micro USB port. The only issue here is that the cables are quite expensive, and you need to be careful about what cable you buy as there are some technical specifications to be concerned about. The phone has rapid charging capabilities which is a great feature, however it should be noted that it apparently isn't actually Quick Charge 2.0 compatible but in fact need a Type-C 5V/3A charger, which is not the same thing. This is not a major issue normally, I am happy charging at a slower speed normally, it is just when travelling that fast/quick charging can be handy.
Battery
One of the reasons why I don't worry about quick charging too much is the 3,450 mAh battery and various battery saving features of Android 6.0. I am not particularly a heavy user, except for first thing in the morning when I go to the gym. I typically listen to Spotify, have Endomondo running, and browse Reddit between weight sets. Once I am home I really don't use my phone much, I get quite a lot of push notifications but I pick them up on my computer. I read my Whatsapp messages and do a little browsing of Reddit but that's about it. With my old SGS6 I would typically be at around 50% before lunchtime and would definitely need to charge the phone before the day is out. With the Nexus I have had several days where I am at 40% by the time I go to bed, which I am more than happy with.
Display
Moving onto the display, Nexus 6P's 5.7-inch display features a Samsung AMOLED panel, with a pixel-dense quad-HD resolution, which as you might expect is very very good. Colours are vibrant and the blacks are a nice deep black. I have had no issue at all with outdoor visibility, but it is generally miserable outside so I have not had much issue with the Sun in general. Ambient Display is another bonus that comes from the AMOLED panel. Pick the phone up, or wave your hand over it, and a brief black and white view of the time or any current notifications will pop-up.
Camera
In the past the Nexus devices have not been known for their excellent camera abilities. Google seemed to focus on developing a great basic phone rather than fancy extra features. This has now changed with the Nexus 6P, it comes equipped with a 12MP sensor, complete with laser auto-focus and larger 1.55µm pixels that let in more light than your average megapixels. The increased pixel size is a big selling point for Google as this should allow for much better low light pictures.
As you would expect for a Nexus, the stock image app is fantastic, it is super quick to load up and taking decent quality pictures is a breeze. I had very serious auto-focussing issues with my SGS6 where I literally had to shake the phone to get it to focus. Thankfully auto-focussing on the 6P is really quick. I am rubbish at taking photos so it is nice not to have to worry about faffing around to get a decent picture. For more advanced users, you may want to look for third party apps that have more manual settings.
The camera doesn't have optical image stabilisation which maybe annoying for some but I didn't have too much of an issue.
The camera can also take 4K video and can do slow-mo footage running at 240fps.
Overall for the camera it was great for me, but I am rubbish with photography, I can't honestly tell you if the quality was much better than my SGS6, but for the average user you should be more than happy with it.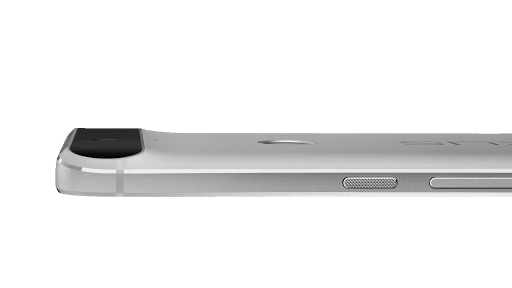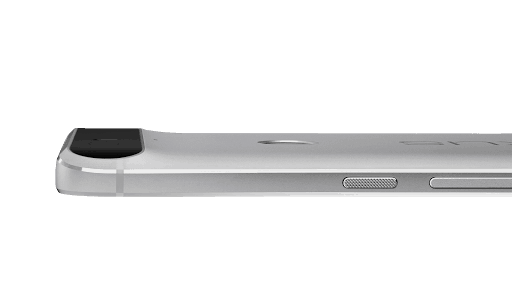 Android 6.0 Marshmallow
As with all Nexus devices, possibly the biggest selling point is having the very latest version of Android and knowing it will be updated before any other device on the market.
Now that Android has fully matured the releases tend to be incremental. The Marshmallow version is really just a more polished version of Lolipop with a few interesting additions.
Google have introduced a much more controllable app policy issue. This is probably of no interest to a lot of people but security conscious power users will surely love it. You can pretty much control what access any app has to certain parts of your phone. So if you don't want Facebook accessing your contacts, you can switch it off. In general, it is a fantastic feature that will surely please many. It does require you to accept various permissions when you open new apps which maybe annoying for some. I also found that Twilight caused all sorts of problems when altering app permissions. I had to switch off its screen overlay access before modifying permissions, which in turn broke twilight. This wasn't obvious how to fix either so I had to search the internet to work out why I couldn't get my Bluetooth HRM to work with Endomodo when the error came up.
Doze is also a pretty big new feature which is supposed to help with your battery life significantly. When your device is at rest, Doze automatically puts it into a sleep state. So your phone can still set off your alarm in the morning even if you forgot to charge it. Phew!
Fingerprint security is now fully baked into Android, and even though I am not 100% sure about the placement of the scanner on the 6P, the actually responsiveness of the scanner was fantastic. You can also set up Smart Lock features, so the phone won't lock if you are at home, or wearing your smartwatch etc. This should hopefully be really handy.
Lastly the other big addition with Marshmallow is Google Now on Tap. Part of Google Now, Now on Tap allows Google to scan the screen whenever you open it, automatically guessing what you want to search for and providing you with more information. I haven't extensively tested this feature, but what I saw in my Nexus Shuttle demo was great. We could go into an email confirming a dinner reservation, pulling up On Tap allowed you to add the reservation to you calendar and also gave you options to pull up directions, the menu, reviews etc. It looks like it should be a really handy feature.
Performance
The first thing I noticed about the Nexus 6P was how responsive it was. The SGS6 has been regarded as one of the most powerful phones this year, but to be quite frank, after a few months I have found it to be pretty slow. This is most likely due to the bloatware from Samsung. With the 6P you have the best hardware combined with a Vanilla Android experience and the performance you get from it is outstanding. I never experience any lad, everything is buttery smooth it is just great.
One concern is the potential of thermal throttling from the 810 SOC. This shouldn't be as bad as some other phones this year due to Google using the 2.1 version. Some websites have reported that 2.1 still suffers badly from throttling, I haven't experienced this. I am based in the North of England though and it is December, this may be quite a bit different in warmer climates.
Overall this is one of the best performing phones I have had the pleasure of using.
Verdict
It probably comes as no surprise that I really like the Nexus 6P, even though it is a tad too large for me, and I am still getting used to the placement of the fingerprint reader, it is my favourite phone so far this year. I think this is largely due to having vanilla Android on it, there is no bloatware bogging it down or ugly skins. If I want to change the way, it looks I can do it via Apps.
It has also been launched at a great price, granted not quite as cheap as some previous generations, but this is a Premium phone and £450 is a great price for it. However, even though the launch price is great, it faces stiff competition from the SGS6 and the LG G4. The SGS6 has dropped significantly in price recent months and Amazon now sell it for just £350. The LG G4 has a lower spec, but removable battery, Micro SD card, and is available for a bargain £320.
If you like a larger phone, then the 6P is a no brainer for me. The LG G4 is only slightly smaller, but lower specced and the other high end big phone is the Samsung Galaxy S6 edge+ which is £550 and while it is far prettier than the 6P, I don't think the performance is anywhere near as good, plus Android 6.0 won't be released on it until sometime next year.