Dell XPS 15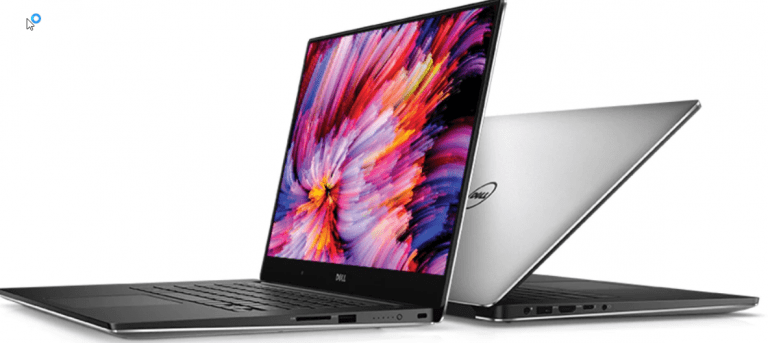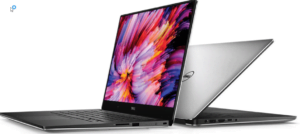 Product Name: Dell XPS 15
Offer price: 1699
Currency: GBP
Performance -

95%

Build -

95%

Price -

80%
I have reviewed several of Dells laptops in recent months, and they have all been fantastic. Recently I have been checking out the Dell XPS 15 which is one of the smallest and lightest 15″ laptops on the market.
Weighing in at between 1.8kg and 2kg it is around 500g lighter than most laptops in this size class, and it is only around 700g heavier than the ultra-portable Dell XPS 13 2-in-1. The physical size of it means that you wouldn't want to be walking around with it in your bag all day every day, but it is light enough that the daily commute shouldn't be too much of an issue.
Unlike smaller laptops, it has a great specification too, and could comfortably work as a desktop replacement. All the models in the range use the full-powered mobile chips, and the one I was sent included the 7th Generation Intel® Core™ i7-7700HQ Quad Core Processor (6M cache, up to 3.8 GHz).
You also great a proper graphics card with the NVIDIA® GeForce® GTX 1050 with 4GB GDDR5. It is not going to outperform gaming laptops such as the Alienware 13, but it will be more than adequate for some casual gaming.
Memory ranges from 8GB to 16GB, with my model using 16GB. The hard drive options go from 128GB SATA Solid State Drive (Boot) + 1TB 5400RPM Hard Drive (Storage) up to 512GB PCIe Solid State Drive. With the lowest option using two drives, it should be quite simple for you to add a second SSD if you opt for one of the PCIe options. The NVMe drive used is the PM961 by Samsung, which is one of the best performing drives on the market.
Display options range from 15.6″ FHD (1920 x 1080) none touch to 15.6″ 4K Ultra HD (3840 x 2160) InfinityEdge touch display. I was supplied with a none touch 1080p panel.
Thanks to its size you get a decent number of ports which include 1 HDMI, 2 USB 3.0, 1 Thunderbolt 3
As usual with the XPS range, the first thing you will notice is the impressive InfinityEdge display that uses up nearly all of the space on the lid of the laptop. What I did find odd though is the keyboard layout, it seems to be squashed into the centre, and then you have a large touchpad. So all around the sides of the keyboard is a large unused black space. I feel like a larger keyboard, and a differently shaped touch pad may have been a better design choice, but the keyboard itself is still quite usable.
Performance
The Dell XPS 15 is a pleasure to use in day to day tasks, the combination of a PCIe SSD and the Kaby Lake 7700HQ means it flies through day to day tasks with no issues. Due to its larger size compared the XPS 13 they have managed to fit in a 97Whr battery compared 60Whr, so even though the laptop is more power-hungry you can still get a solid 8 hours' worth of use out of it. I comfortably lasted a day in the office without needing to plug it in. Obviously, your mileage may vary, and gaming sessions will heavily reduce this time.
General office use is no challenge for this laptop. During a day in the office, I had Outlook, Word and dozens of Chrome tabs open and it never slowed once. You really can use this as your primary work PC if you want. Even though the keyboard has a weird design, it is still quite comfortable to use and I had no issues typing up long blog posts. If itwas my main PC I would still use a dedicated keyboard and mouse for lengthy sessions.
Gaming performance is good for the occasional session; I was able to play most AAA games with playable frame rates while maintaining over 30fps and generally 45+ FPS. Settings had to be dialled down a bit, but it was possible to run games in high settings. I played Fallout 4, Metal Gear Solid and Battlefield 1 without any issues. If you had the 4K screen, you would need to dial down the resolution to 1080p if you plan to buy. When you don't game the laptop uses the Intel HD 630 integrated graphics which will drain the battery considerably less.
The NVMe based SSD is typically fast, it is almost pointless running CrystalDisk as it should perform the same as every other test on a Samsung PM961, but I did it anyway As expected it performs exceptionally well, with reading speeds over 3000MB/s and write speeds over 1500MB/s. As standard, the small file and random tests drop in speeds, but it still outperforms any SATA based SSD on the market.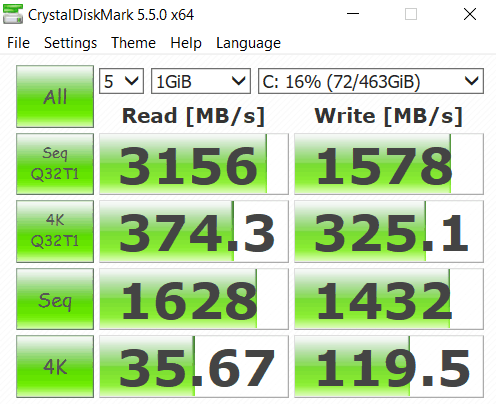 Pricing
Now we come to the inevitable. A powerful lightweight laptop is always going to cost a lot. The speciation I was supplied costs £1,669.00 though at the time of writing you can get 15% off taking it to £1402. There are a lot of laptops out there that are cheaper than this, including Dells own Inspiron, but many of these are not a like for like comparison. For example, the Inspiron weighs in at 2.65 kg which is pushing 50% heavier, and it is considerably larger in dimensions, so it is not something you would want to carry around for a very long time. So really you are paying extra for a premium lightweight laptop.
Overall
This

The XPS 15 probably has the largest market appeal of the laptops I have reviewed, it is more than powerful enough to work as the primary and only PC in a house, and it is lightweight enough to take to the office on the daily commute. The 1050 is even capable enough to handle some gaming if you don't crank the settings too high.

Personally, I would be inclined to go for the 1080p screen, you immediately save around £200, and you will get better battery and gaming performance out of it. Therefore the model I have reviewed is probably the sweet spot at £1,669.00 RRP, as the model below it cuts the NVMe SSD in half down to 256GB and the memory down to 8GB.

You can see the full range of Dell XPS 15 laptops on the main Dell website here