Xiaomi Mi Mix 3 5G Overview
The Xiaomi Mi Mix 5G was one of the first phones to launch with 5G, and it is still one of the cheapest options on the market. Vodafone switched on 5G in July with a surprising number of cities already 5G enabled and many smaller towns (including Blackpool) expected to get switched on before 2020.
So what is the current state of 5G for a northerner and is it worth paying a premium for a 5G phone?
Specification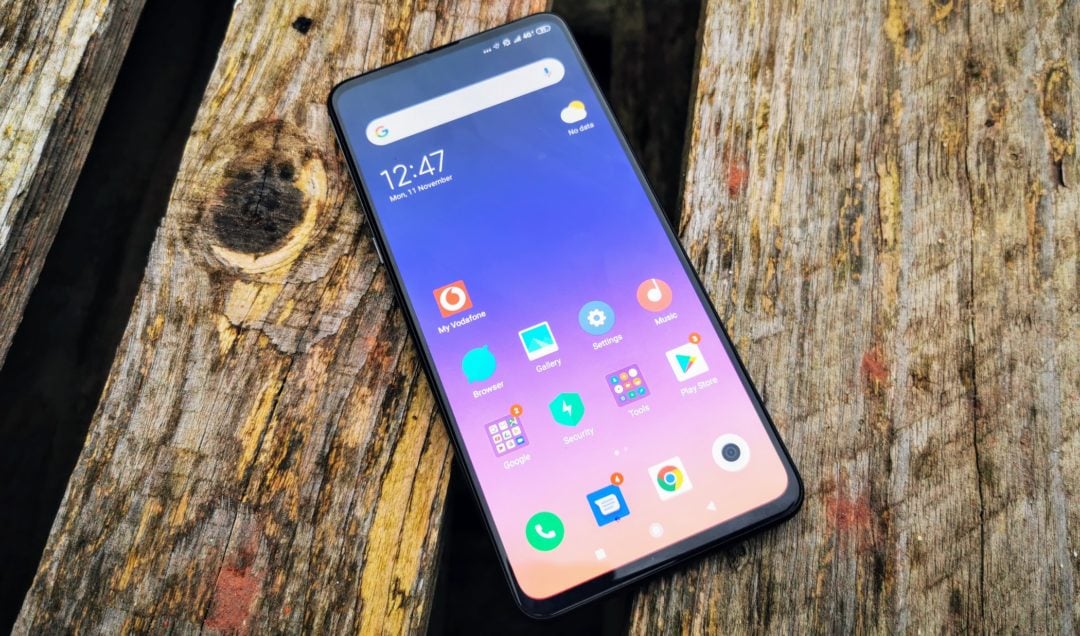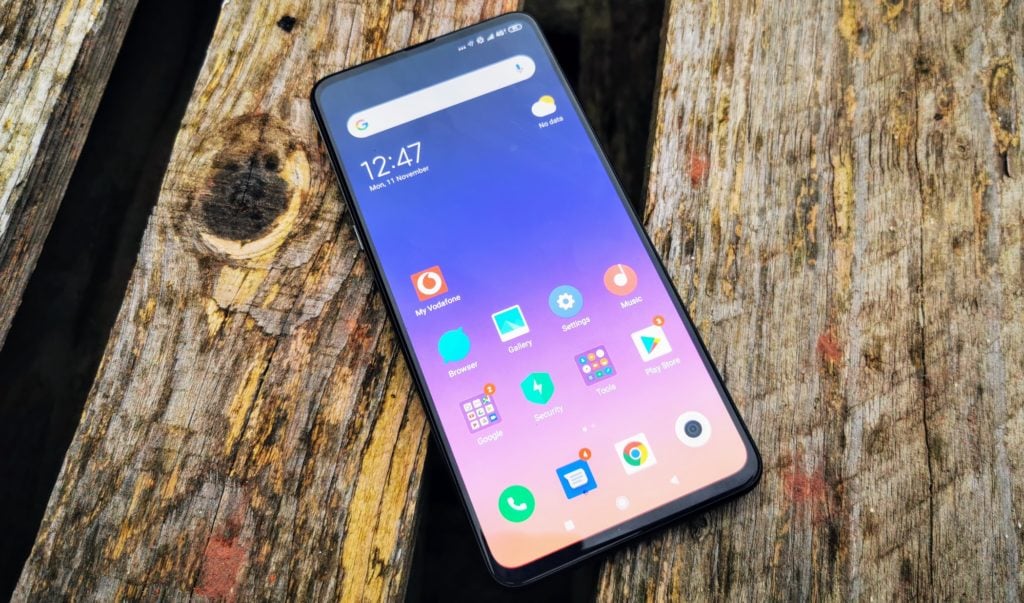 The Xiaomi Mi Mix 5G is based on the Xiaomi Mi Mix 3 but with its chipset switched to a Snapdragon 855 which is then combined with the X50 5G modem. So you are basically buying a phone from last year with 5G bolted on.
This has allowed Xiaomi to make this one of the cheapest 5G options on the market, but its overall spec is a little under par compared to premium flagships for the second half of this year.
Apart from the 5G, its stand out feature is the slide up selfie mechanism which gives the phone an uninterrupted display. Beyond that, for the price you are paying the specs are nothing special and eclipsed by many other cheaper 4G phones launched this year.
The camera is a dual-lens 12MP wide and 12MP telephoto, the slider then hides the 24MP selfie with a 2MP depth sensor.
There is a base model with 6GB/64GB, but Vodafone offers 6GB/128GB by default.
The batter is an average at best 3800mAh which is then charged with 18W quick charge.
Design, Build & Display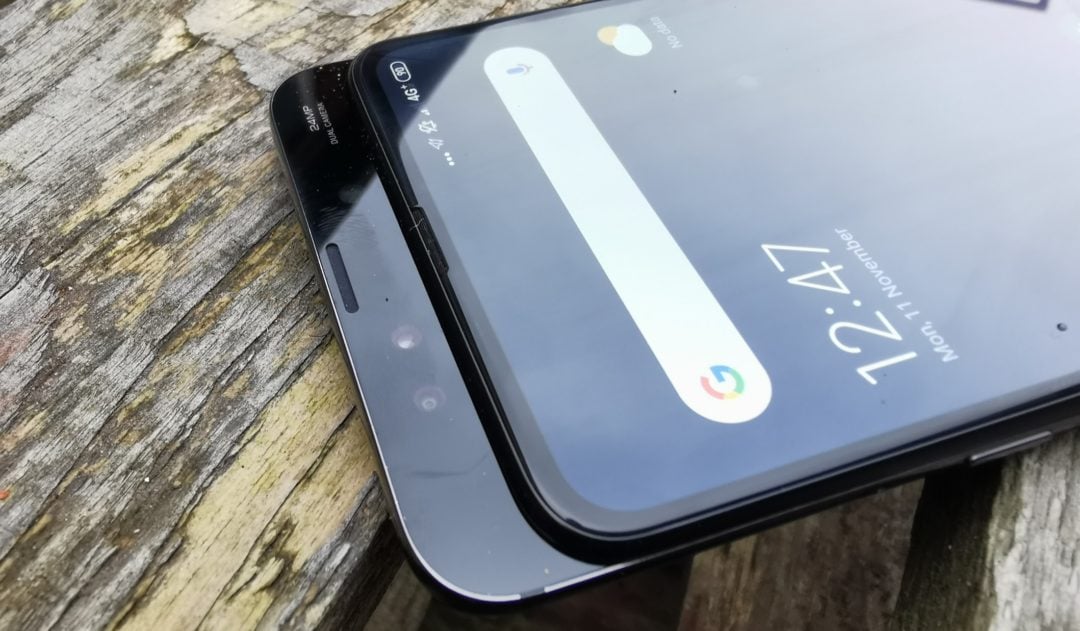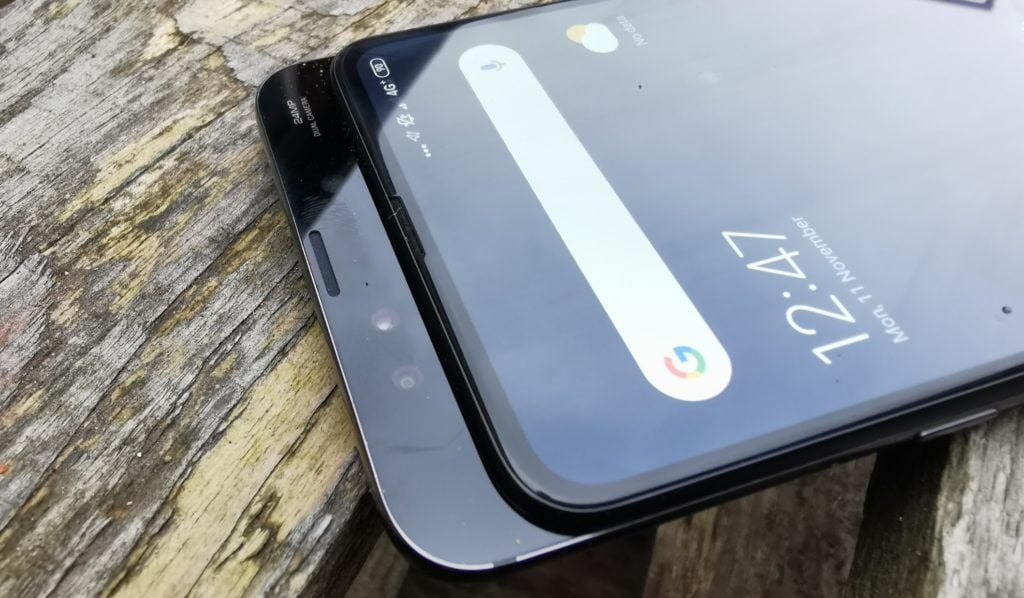 With it's no notch display and slider selfie this is one of the more impressive phones on the market for build and aesthetics. It is also one of the most weighty phones I have used at 225g which puts it close to the massive Huawei Mate 20 X.
The display is 6.39-inches running at 1080 x 2340 and is protected by Corning Gorilla Glass 5, the sliding mechanism allows it to achieve a claimed 93.4% screen-to-body ratio. However, if you look on other sites this is more like 85.0%. While the lack of a notch is impressive it does has a small chin then a slight bezel around the tops and side. Whereas the P30 Pro which has 88.6% screen-to-body ratio has almost no bezel around the edges. However, the lack of a notch certainly wins the Xiaomi a few points.
With this phone being based on last years model it lacks an in-display fingerprint scanner and uses a rear-mounted one. I am mostly indifferent to this placement, both have advantages and disadvantages.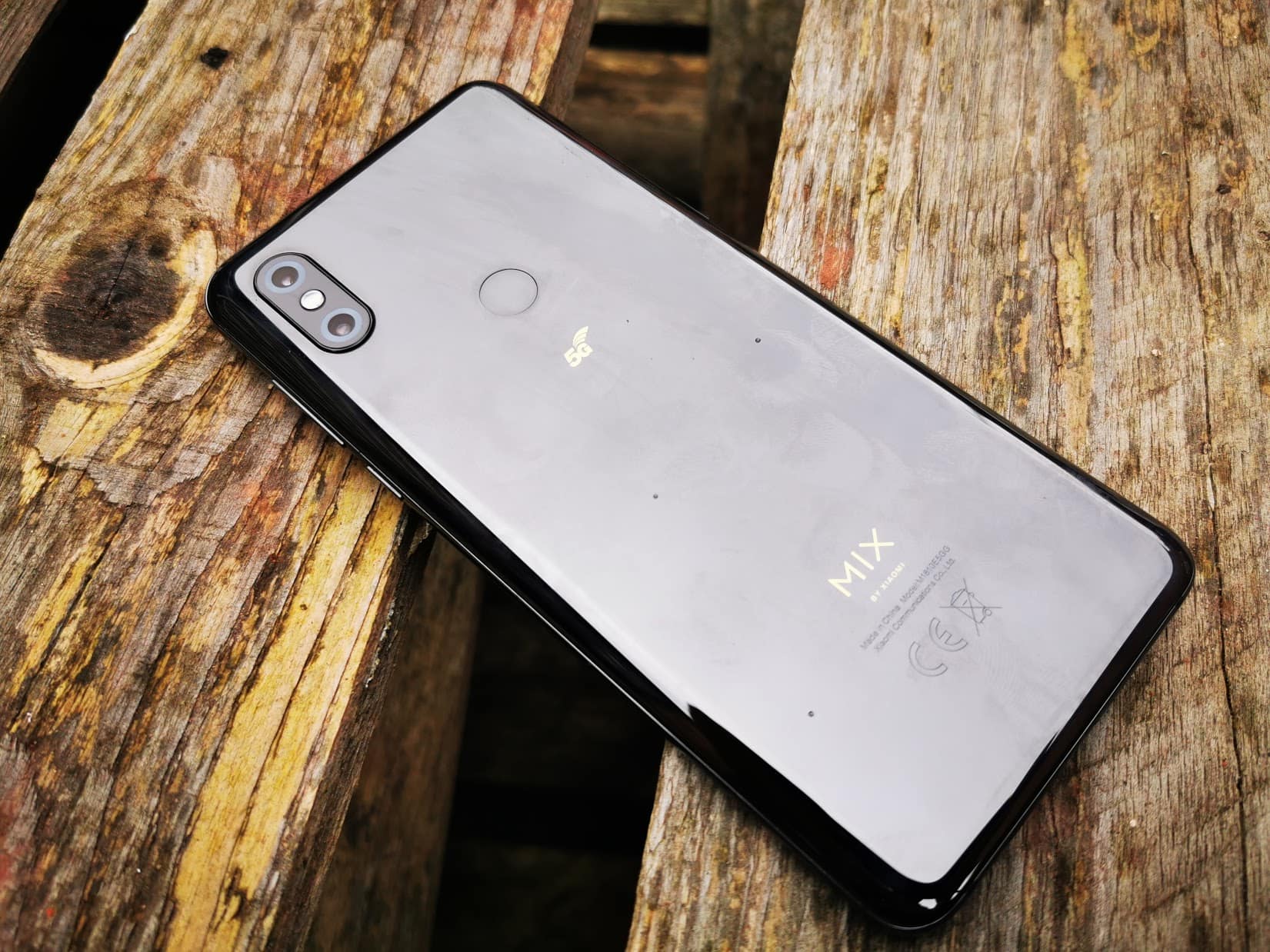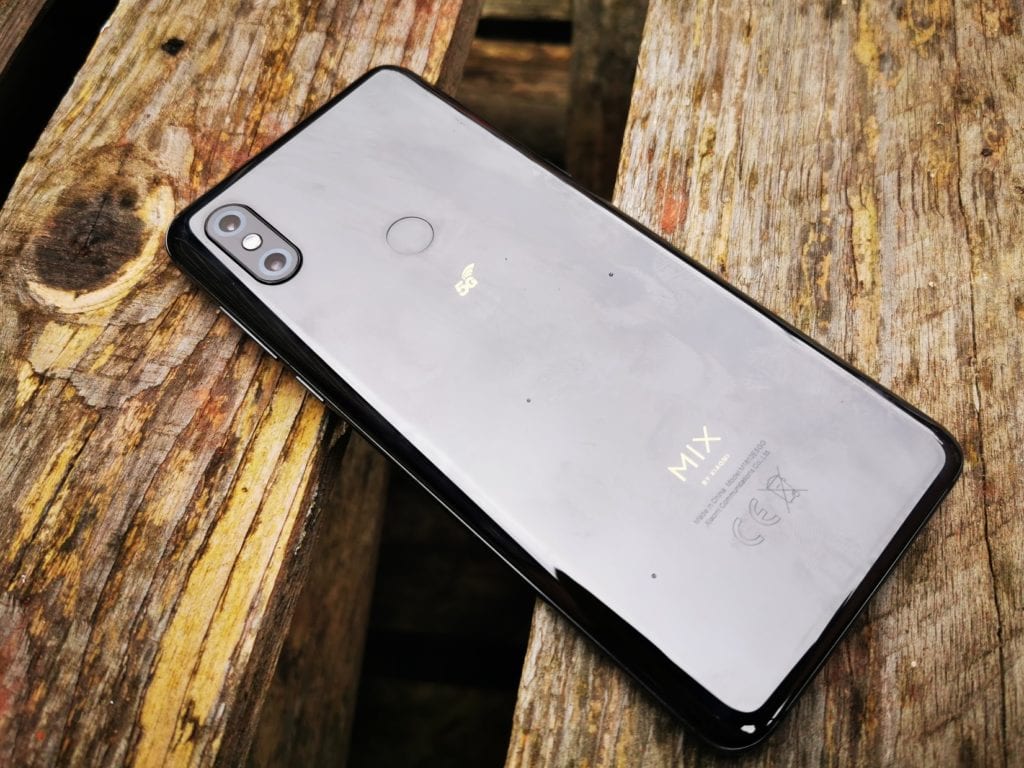 Camera
For 2019 standards, the camera spec looks bad with just two rear lenses, both 12MP and one telephoto. This review comes shortly after Xiaomi announced the Mi Note 10 Pro with its 5 cameras including a 108 MP primary lens and 12MP telephoto lens
Though if we were to compare this to the Pixel 4 it doesn't look so bad.
While the cameras offer less versatility than other newer phones, what they do, they do well. In fact, while the hardware spec is nothing to write home about the quality of shots were as good as the better-specced (but much cheaper) Realme X2 Pro.
Similarly, I think it did better with night time shots compared to my recent Realme reviews. However it still can't come close to the P30 Pro. The below photos show a shot with night mode off and on.
Performance and Benchmarks
With a Snapdragon 855 chipset, the overall performance is flawless, the 6GB of RAM is lower than most recent phones, but I never experienced this holding the phone back.
In Antutu this scores 429,859 placing it a little below the Black Shark 2.
I ran Geek bench 5 three times and the results are questionable with the phone scoring 741 for single-core and 2788 for multi-core. This would make it faster than the Realme X2 Pro which has a superior chipset inside it. The Geekbench database lists the score as 398/1601 which is a lot lower than I would have expected.
Chipset
Total
CPU
GPU
MEM
UX
OnePlus 7T
Snapdragon 855+
487050
144155
199255
70043
73597
Realme X2 Pro
Snapdragon 855+
473329
142596
190964
799966
59803
Black Shark
Snapdragon 855
442971
Xiaomi Mi Mix 3 5G
Snapdragon 855
429859
144036
172351
56044
57428
Xiaomi Redmi K30 5G
(Leaked score)
Snapdragon 765G
302847
98651
87564
57985
58647
Xiaomi Redmi Note 8 Pro
Mediatek Helio G90T
281295
98263
79755
57285
45992
Realme X2
Snapdragon 730G
258311
98328
67574
47945
44464
Realme 5 Pro
Snapdragon 712
216501
73459
61872
42013
39157
Honor 9X
Kirin 710F
172710
64742
21250
50747
35971
Realme 5
Snapdragon 665
167866
71157
33489
36568
26652
5G Coverage & Speed
Vodafone have had had a quick rollout of 5G with most major cities listed and many towns on their list. For me, living in Blackpool they will be the first 5G company to launch here. They say it is due later this year, but I have heard no news of it yet, and I am doubtful it will happen.
One a recent trip to Manchester I did get a chance to try it out, and it was disappointing at best. In the centre of Manchester going from Ancoats, the Northern Quarter, Arndale and Piccadilly I was unable to get any 5G coverage.
I was informed that Old Trafford has it, which is useful for match day but not much else.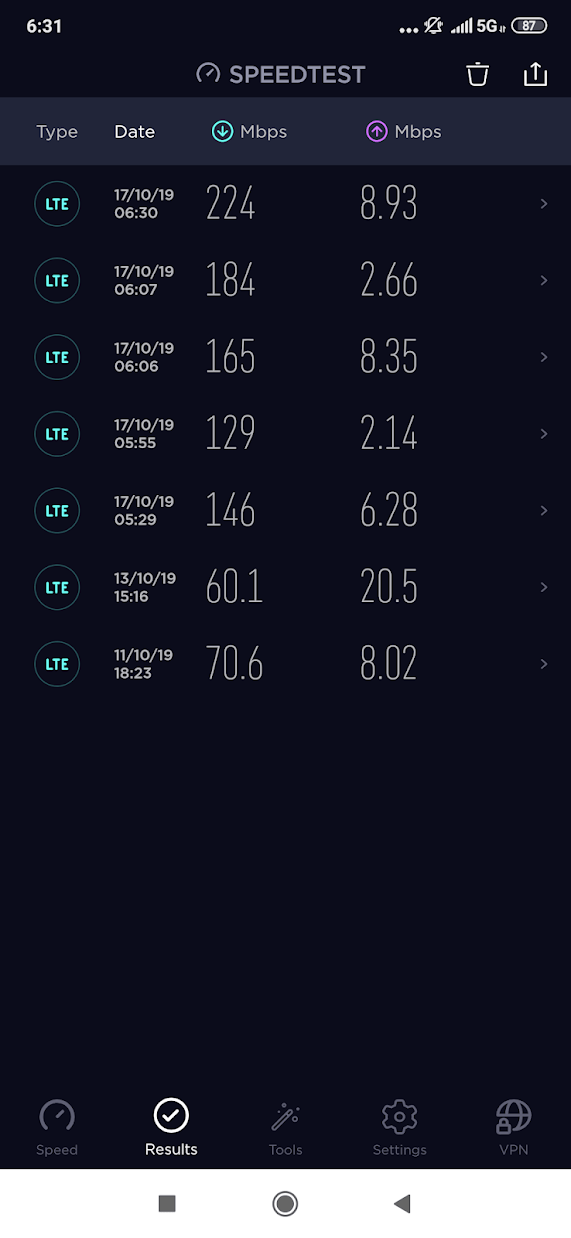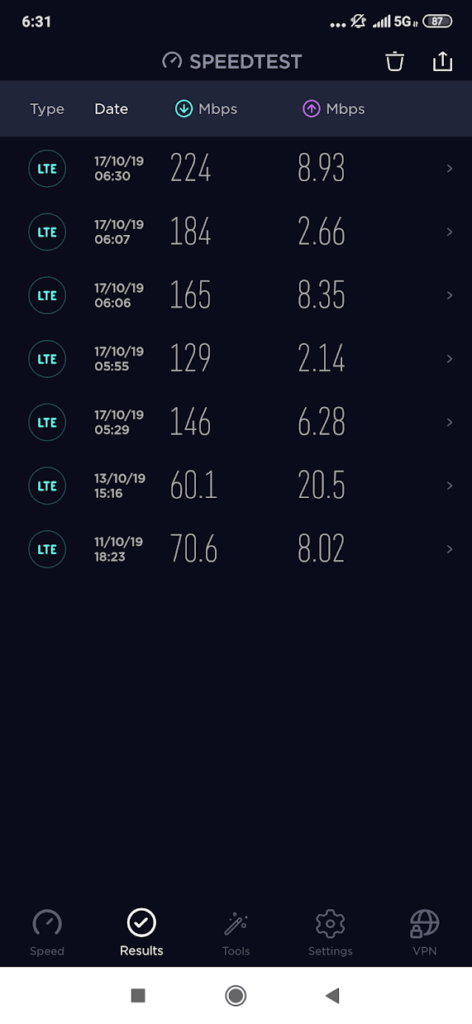 I then finally got 5G at the airport where the speeds were good but not exactly jaw-dropping. I tested the phone on a Thursday morning for one of the early flights, so it was extremely busy. Speeds ranged from as low as 129mbps and creeped up to 224mbps. The fastest speeds were achieved when I moved away from the crowds. Upload speeds were poor, going from 2.6mps and peaking at 8.93mbps.
While these download speeds are much faster than you can expect to achieve with 4G, I have found the Vodafone 4G service has been vastly improved the past couple of years. So, testing my 4G Huawei P30 Pro at the airport I was able to achieve 94mbps down and 15mbps up, with this score staying steady across multiple tests.
Furthermore, testing both phones in my office at home where I only get 4G currently the Xiaomi Mi MIX 3 5G achieves 80-85mbps down with 9-25mbps up. The P30 Pro managed 90-104mbps down and 10-16mbps up.
So for anyone living up North, I would be inclined to say that right now, 5G isn't worth it. Even if you do get 5G, I don't think the increased phone cost is worth it over the already excellent 4G speeds.
This will obviously change over the course of the year, London will have better coverage, and the cost of 5G phones will come down.
Battery
The 3800mAh battery performs well, and it should see you through a full day with ease. I can't comment on how the 5G affects the battery over 4G as I was never in a 5G area long enough to test.
The 18W quick charge is better than some premium phones still, but it falls a long way behind OPPO with up to 65W, Realme with 50W, Huawei with 40W and even Xiaomi's newer phones at 30W.
While the original Xiaomi Mi Mix 4 had 10w wireless charging, this has been sacrificed for a slightly larger battery and 5G modem.
Software
This phone is currently running MIUI Global 10.3, which is on top of Android 9. Xiaomi has started their rollout of MIUI 11. While they are rolling out the update to the Mi Mix 3 currently the 5G version has not received this nor is it on the current road map. I assume it will get it eventually, but who knows when.
Xiaomi has one of the more contentious skins as they don't have an app drawer or the option to enable one, so you so forces users to organize apps into folders or install a custom launcher.
Beyond that issue, the MIUI skin is pleasant to use, and I have found it to be extremely responsive, and they even have the increasingly trendy dark theme
Price and Competition
If this were a 4G phone, there would be a lot of competition, and the Xiaomi Mi Mix 3 probably wouldn't fare so well with its limited camera specification, average battery and average 18w charging.
Being a 5G phone, there is not much to choose from, with Vodafone which I tested this with you have:
Samsung Galaxy Note10+ 5G
Samsung Galaxy S10 5G
Samsung Galaxy A90 5G
Huawei Mate 20 X (5G)
Xiaomi Mi MIX 3 5G
It is the new Samsung Galaxy A90 5G that poses the biggest threat to the Xiaomi Mi Mix 5G this is £47 per month with £9 upfront and a free pair of Samsung Galaxy Buds if you buy before the 2nd of December. This makes the total contract £1137. With a SIM-only contract costing £720 over two years this makes the phone £417 which is an absolute bargain
In comparison, the Xiaomi Mi MIX 3 5G is £60pcm with £29 upfront and no freebies for a total of £1469 which makes the phone £749. When this phone was announced at MWC for a May launch it was stated it would be available for 599 Euros or around £515 – if this were accurate then my opinion of this phone maybe a little different.
While I have not used the Samsung, it is highly competitive against the Xiaomi. The Samsung has a 48MP primary lens and 8MP ultra-wide, which Xiaomi has 12MP and a 12MP telephoto. They both have the same chipset, RAM and storage, but Samsung has a much bigger batter and quicker charging.
With other companies, the pricing is a bit closer together, but with Vodafone, I would struggle to choose the Xiaomi over Samsung.
4G vs 5G Phone Contracts
It turns out the companies are not going to rip us off for 5G, their eagerness to compete with each other has seen companies like Vodafone and Three offer 5G as standard if available.
Vodafone has a bit of a strange 5G contract lineup. All of them have unlimited data, but the Lite and Standard plans are limited by speed. They are not even generous with the speed either with the lite plan being limited to 2MB and the standard 10MB.
However, the Max plan is £30pcm, and this is unlimited everything including hot-spotting, and you get to choose an entertainment option such as Spotify or Prime Video. So assuming you pay for Spotify anyway, this brings the effective price down to £20pcm.
What is more exciting about Vodafone is their 5G GigaCube which has a £50 upfront payment then £30pcm for 100GB or £50pcm for unlimited and this will provide your home internet. If you are in a 5G area, this will outperform ADSL if you are still stuck on it and Openreach VDSL solutions in most scenarios. Once 5G rolls out properly this will hopefully be a game-changer for home internet and the thing I am most excited about with 5G.
Conclusions
To be honest, my first experience with 5G has been a little disappointing, and in hindsight, this is to be expected. While Vodafone and others may have rolled out the service to towns like Manchester, the coverage isn't just spotty, it is bad. Furthermore, at least for me with Vodafone, they have improved their 4G service so much it doesn't really feel worth upgrading just yet.
With Vodafone, 5G is standard, so I don't lose out on money with the 5G plan, however 5G phones come at a premium, this phone is £750 for the hardware which is more expensive than the OnePlus 7T Pro, Samsung Galaxy S10+ and Huawei P30 Pro all of which are considerably better phones but lack 5G. This phone was announced at 600 Euros and if priced more accurately to the launch price, my overall opinion would be different, but as it currently is, it is poor value for money.
It is also worth noting that the Xiaomi Mi 9T Pro is superior to this phone in almost every aspect apart from it being 4G, but that will cost you half the price SIM-free.
So, for now, 5G is strictly for people who don't mind paying an early adopter tax. The Xiaomi Mi Mix 5G might be one of the most affordable 5G phones on the market, but I feel if you are willing to pay a premium for 5G then you are also probably likely not to mind going for a superior and more expensive option the Huawei Mate 20 X (5G), Galaxy S10 5G or the Galaxy Note10+ 5G.
With the promise of low-cost 5G phones and 5G costing the same as 4G things still look promising. Vodafone only switched on 5G in July, so they have only had 4 months rolling it out. I think this time next year the 5G landscape will look completely different