Mujjo Touchscreen Gloves for Winter with 3M Thinsulate Review Rating
Summary
The combination of full hand touch screen and warm 3M Thinsulate makes these ideal for cold winter days.
With the overnight weather hitting -4 degrees, winter has most certainly arrived. While there are many touchscreen gloves on the market, many only provide a moderate amount of protection from the cold.
The Mujjo insulated touchscreen gloves offer a level of protection from the cold that many can't compete with, thanks to the 3M Thinsulate protection. Furthermore, Mujjo was the first company to develop 5-finger touchscreen-enabled glove.  This time around, the fabric is impregnated with a highly conductive treatment, before being sewn into a slim, stretchy profile to fit your hand. It works all the time, every time.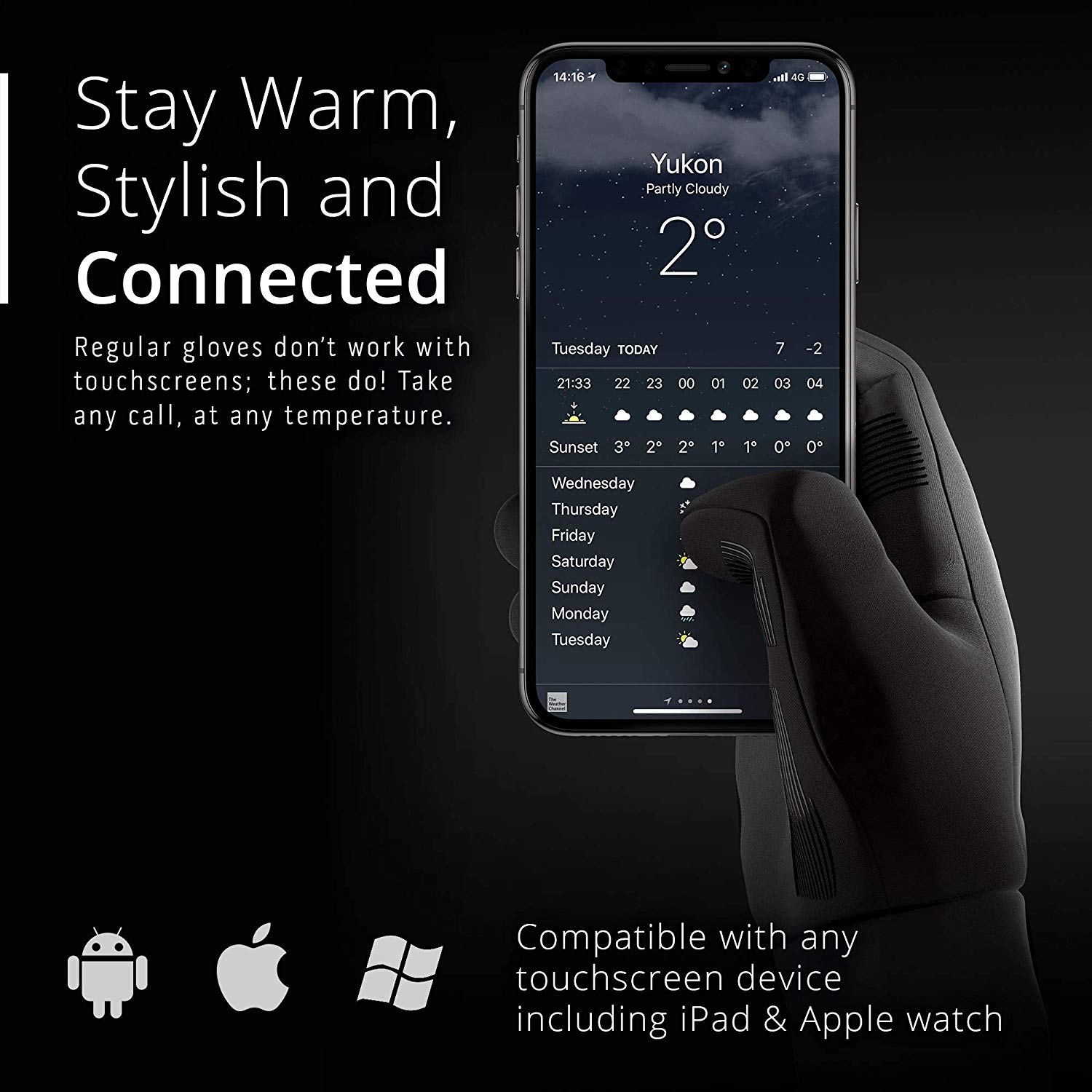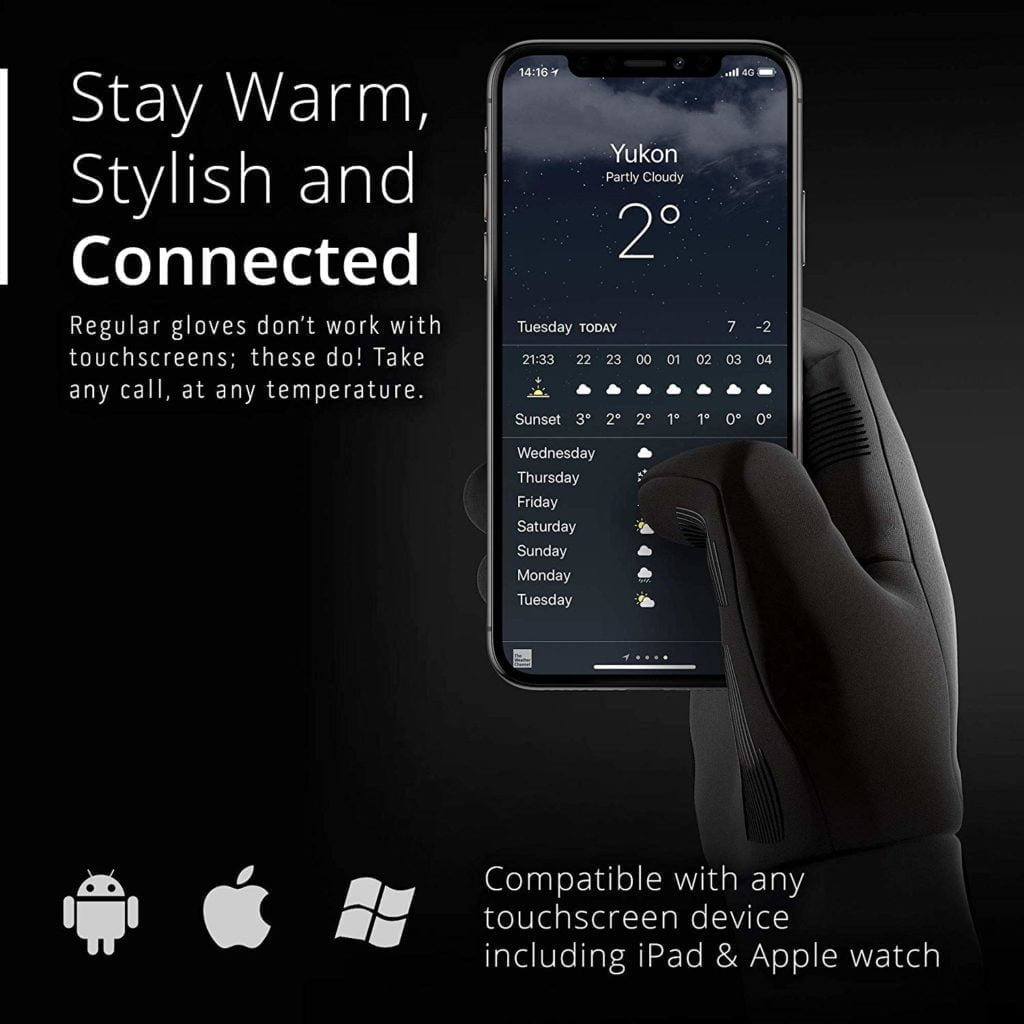 Mujjo does two versions of this glove with the standard insulated model which retails for £44.95 on Amazon or for additional protection there is the double-insulated model for £54.95.
The outer layer of the gloves is a stretch knit fabric giving them a bit more of a utilitarian look over the more aesthetic knitted style.
The touch functionality works just as you would expect; you can use your phone without taking your gloves off. While the touch functionality itself works perfectly well, the thick insulated design of these is a little impractical for anything other than the most basic of functions. While it is possible to type out a text, it is a little challenging with the sausage fingers the gloves create.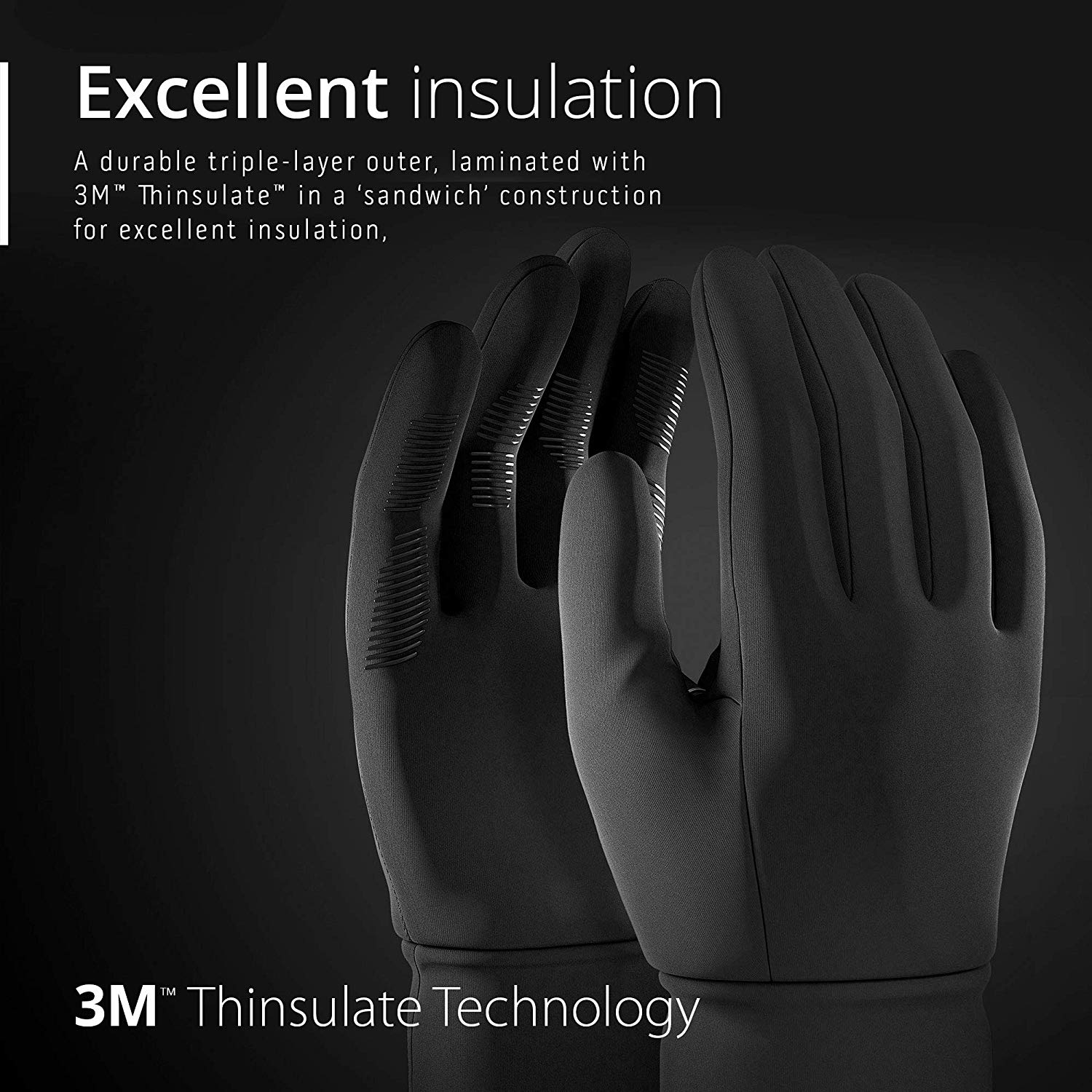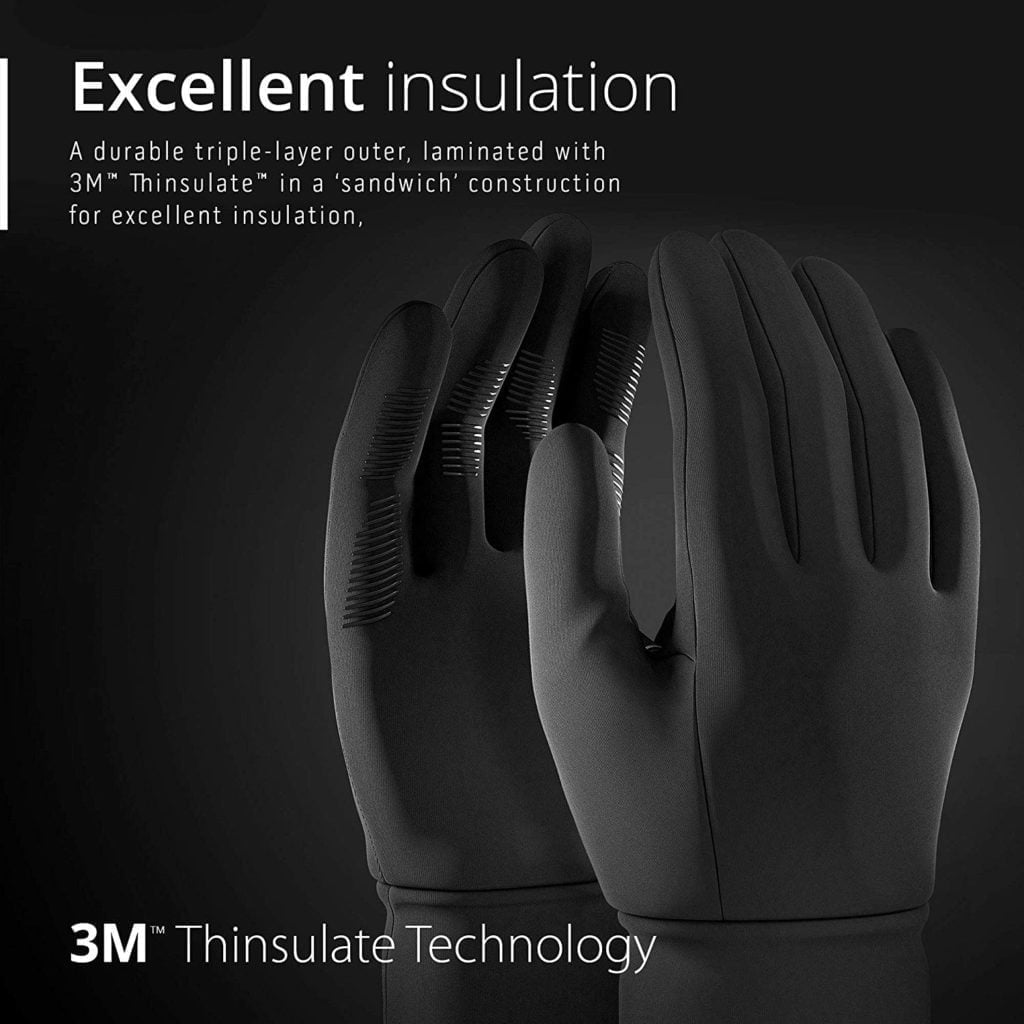 For walking, I have found these capable of keeping my hands warm in all the winter conditions so far, if anything they are perhaps a little too warm most of the time.
I have been using these daily on my cycle to the gym, and they have been perfect for this, keeping most of the wind off my fingers during the ride. On particularly cold and windy days I do feel a chill coming through, so for longer rides, or a very cold environment, the wind-resistant double insulated model would be a better choice.
£45 seems a bit steep for gloves most competing options lack the level of insulator these offer, nor do they offer full touch control with any part of your hand.
Overall, if you are looking for the best protection from cold weather, while still being able to use your phone, these are well worth considering.  
Last update on 2022-06-19 / Affiliate links / Images from Amazon Product Advertising API