What a world we live in, I am not particularly old, but when I was born the internet didn't exist. Now I have a kettle I can control remotely from anywhere in the world.
The AppKettle isn't the first smart kettle either, the iKettle is in its second generation, and it has mediocre reviews, so I while I was excited about the idea of a WiFi kettle, I was also a bit sceptical.
The kettle itself is relatively attractive, it is quite a traditional look, but the base unit does have a few extra buttons. Apart from the power button, there are controls for temperature, keep warm, and the WiFi.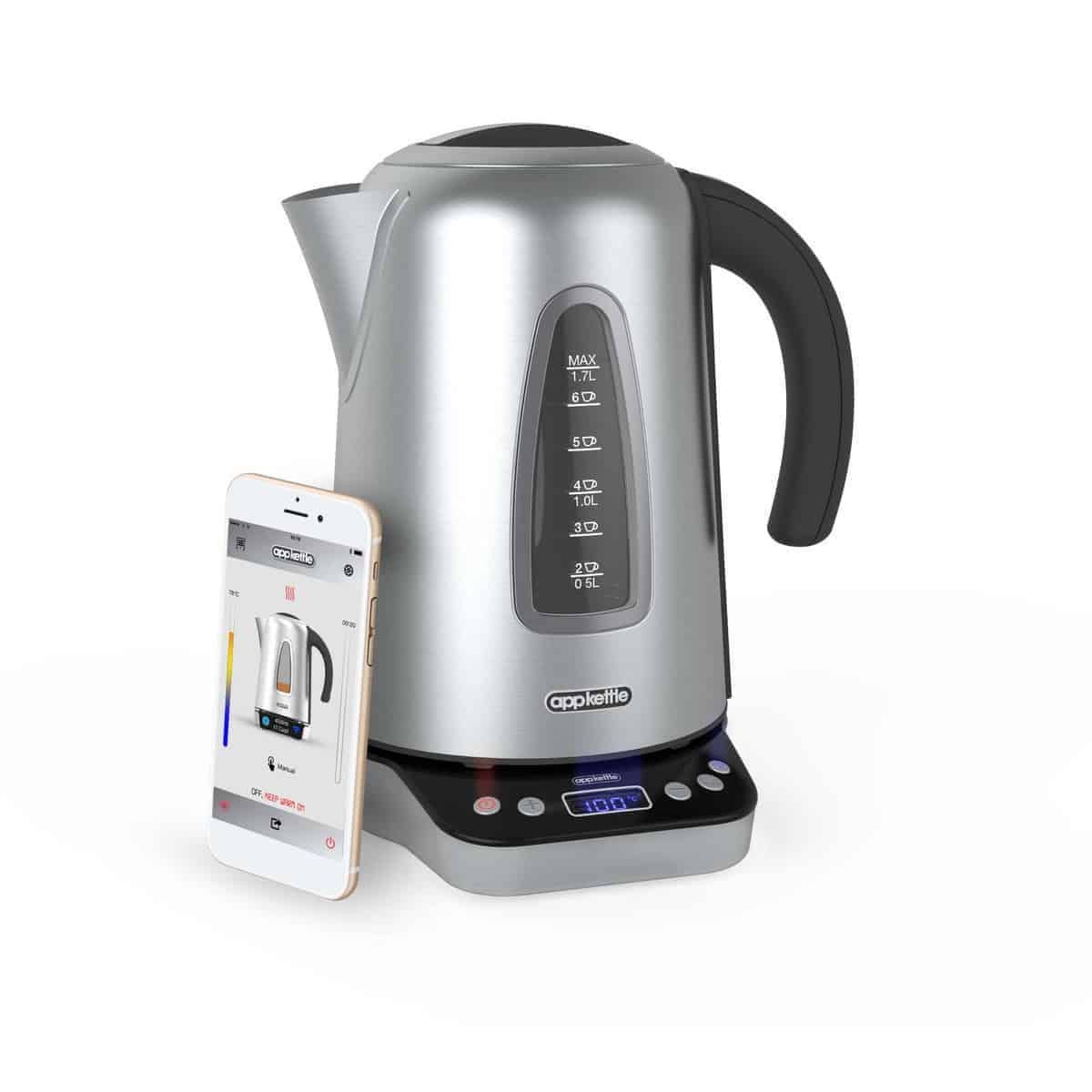 Setting up the Kettle is quite a simple process, you plug everything in like a normal kettle, but then download the app and it will walk you through the set-up process by passing your WiFi password to it.
For general, none remote use, you can start the kettle by pressing the power button twice. This is quite confusing at first, but you need to wake the kettle up, and then you also have the option to set the temperature. So for the connoisseurs out there, you can have the water at the perfection temperature to steep your tea or for your ground coffee.
Once boiled you can decide to keep your water warm for up to 30 minutes at a target temperature of your choosing above 60 degrees.
The App is quite nicely designed. You don't quite have the beautiful material design that Google and a lot of new App developers use, but it is good enough, and more importantly easy to work out.
The initial screen shows your kettle, and the AppKettle can tell you how much water is in the kettle with a +/- 30ml accuracy. You can go into the settings and set your cup size, so it will tell you exactly how many cups you have too. This is a fantastic feature, for both safety and general usefulness.
Hitting the power button will set it to boil and you can watch the temperature increase. Once boiled it will notify you. During my use I never had any connection issues, and because it uses WiFi I was able to connect to it anywhere in the house without any issues, unlike the £1500 De'Longhi PrimaDonna Elite which wouldn't connect from the room above the kitchen.
You can also set up several profiles for the kettle, so you can have it to boil the water or heat to 80 degrees. There is also a brew timer, so you can have your tea steep for the correct number of minutes.
For any new parents reading this, there is even a baby bottle feature which will set a boil and cool down for instant formula. No use for me, but I imagine this would be a great feature for some parents.
There is also a schedule feature too, so for me, I have it to boil at 4am when I get up, and I can get my caffeine fix as soon as possible.
For the energy, conscious among is there is also an energy usage feature, which shows you total usage time, total power used, as well as user usage. So, if my girlfriend had the app, I could see how much she had used. If you put in your price per kWh it will even work out the cost of use. In my case, in the 7 days I have used it, the total usage time was 25 minutes, 1.04kW for a total cost of 17p.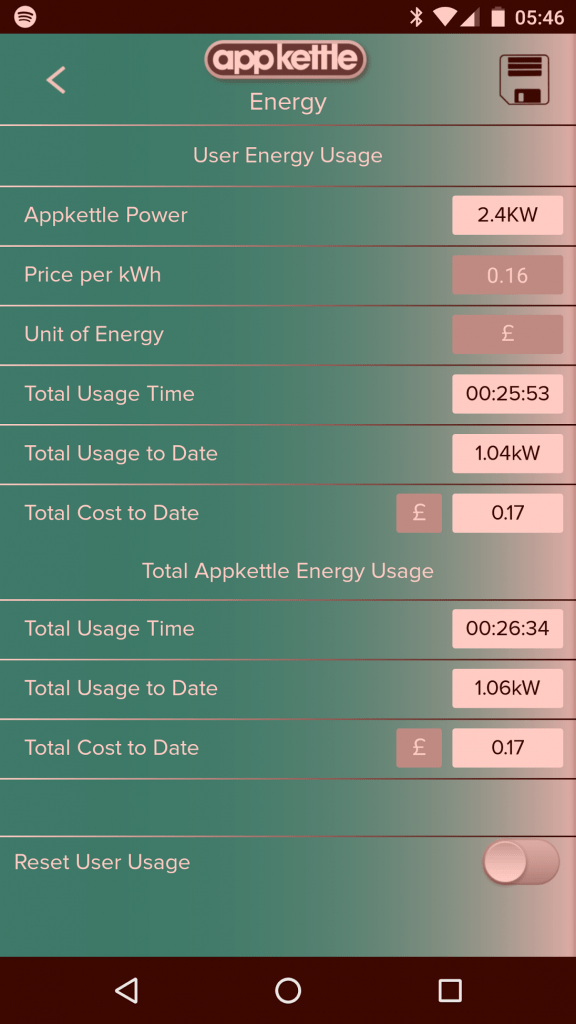 All these fancy features do come at a price, though, the AppKettle currently costs £129 via myappkettle.com. In comparison, you can get an attractive dumb kettle from Amazon for £20. That isn't really a fair like for like comparison, though, as this kettle does a lot more than allow you to boil water remotely. The multi-temperature function will be a big selling point to a lot of people, and cheapest decent alternative I can find for that is a Cuisinart kettle that sells for £70 on Amazon, and its lowest setting is 85 degrees.
So, while the initial pricing is off-putting, if you are a big coffee/tea drinker then I feel you do get good value for your money.
Overall, this is a fantastic Kettle that has been a pleasant surprise for me. While the price may be a little high for many it would make a fantastic Christmas gift this year.