Ok, so I am a bit late to the game with this review, but there is a reason for that. After my Nexus 6P died I needed a new phone that was both premium and affordable. While the Samsung Galaxy S8 was extremely tempting, I just can't justify spending close to £700 on a phone.
The OnePlus 3T was the most logical choice at first, priced from £399 it was within my budget and has a great specification. Then there is also the Chinese import option, you can pick up the XiaoMi Mi5 for around £200 or the nearly launched Xiaomi Mi 6 for just under £400.
However, in a last-minute decision, I decided on the LG V20 priced at a bargain £350 on EBay, and this is the reason for my review. While the phone is just over 6 months old, it offers almost the same performance as the LG G6 that has only just been released and currently costs around £650.
I ruled out the Chinese imports as I was impatient to get a new phone, and I think you can rule out any warranty with them. For me, the V20 had some slightly better specifications than the 3T while being £50 cheaper (12.5% less). That being said, the V20 wasn't released in the UK, I got mine imported from France, and the seller only offers 1-year warranty through themselves, the LG warranty is apparently void. If anything does go wrong with the phone after a few months I suspect they will do whatever they can to avoid honouring the warranty.
So, it is a bit of a gamble, but there are always compromises when trying to save a few quid.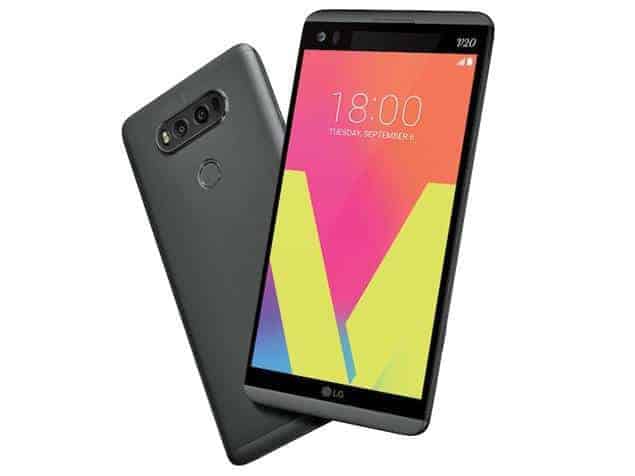 Specification
For the price (I paid) the specifications are pretty impressive:
Screen – 5.7 inches 1440 x 2560 pixels with gorilla glass 4
A second screen – 160 x 1040 pixels, 2.1 inches
Qualcomm MSM8996 Snapdragon 820
Android 7.0 (Nougat)
64GB storage with microSD, up to 256 GB (dedicated slot)
4 GB RAM
Dual 16 MP (29mm, f/1.8) + 8 MP (12mm, f/2.4), laser autofocus, OIS, LED flash
A quad DAC capable of 32-bit/192kHz audio, 24-bit/48kHz audio recording
Dual Sim
Removable Li-Ion 3200 mAh battery
FM Radio, IR blaster
MIL-STD-810G certified
So, in comparison the new LG G6 has a Snapdragon 821 SoC, is water resistant and has a screen resolution of 1440 x 2880 pixels thanks to its elongated screen.
The OnePlus 3T also has the Snapdragon 821 SoC but its 5.5-inch display only has 1080 x 1920 pixels.
The V20 is also larger and heavier than both the G6 and 3T at 159.7 x 78.1 x 7.6 mm. It is a big phone for sure, but it isn't massively different than the other 2. Just 1cm longer than the v20 and 11g heavier.
On the flip side, the V20 has some very appealing specs of its own. The MicroSD is a major selling point for me, which the 3T does not have. The quad DAC has been universally applauded for the sound quality it produces using good quality headphones. Then there is the fact it is the only premium phone on the market with a removable battery. Admittedly the 3200 mAh battery could be a bit better, but being able to carry around a spare on days out is a great lightweight solution to power packs, and if you don't mind your phone looking like a brick you can even get extended batteries offering multi-day use.
Then there is also the secondary screen which is a bit like a fancy notification bar. Personally, I have no strong feelings for or against it, but it does offer useful functionality and some people will love it.
Software
The V20 comes with Android 7.0 installed and there is no word on when or if it will get 7.1.x. The LG skin is quite light and there are not too many additional applications. It is quite usable, but as always, after a short period of time, I reverted back to Nova.
For the modders out there, the H990 is not currently rootable, and therefore no ROMs. More importantly, installing a ROM will likely stop both the secondary screen and DAC working. So for me, that would be a pass for any ROMs
One thing I do quite like about the LG software is the double tap to wake the device, this is especially handy as there is no easily accessible power button if it is face up. The power button is built into the fingerprint reader.
Another interesting addition is the ability to modify the software buttons on the bottom row. So you are not just restricted to back, home, and app switch. You can now add 4 new touch buttons including opening the notification drawer, screen capture, QSlide apps (a mini app drawer) and most importantly for dual SIM users, a Sim swap button.
Screen
Coming back to the screen. The main screen is 5.7 inches 1440 x 2560 pixels. Colours are bright and there is plenty of screen real estate. Though you do need to tweak some of the DPI settings to make the icons smaller.
The main talking point though is that secondary 160 x 1040 pixels, 2.1-inch screen that remains always on. You can set it up to display various shortcuts and information.
In the screen off mode I have it displaying the date and time, then a swipe to the right shows media controls, another swipe gives access to some quick settings such as a torch, Bluetooth etc. It will also show some app notifications when the clock is displayed, so it provides a bit more feedback than just a notification LED.
With the screen on, it is a similar setup but I have access to my most recent apps, 5 predefined app shortcuts and a notification for my next calendar event.
I still don't have strong feelings towards the screen. It's good but I can live without it. My opinion will likely be different after a few months of use. I do quite like it when I am asleep at night, I can check the time without having the whole screen light up.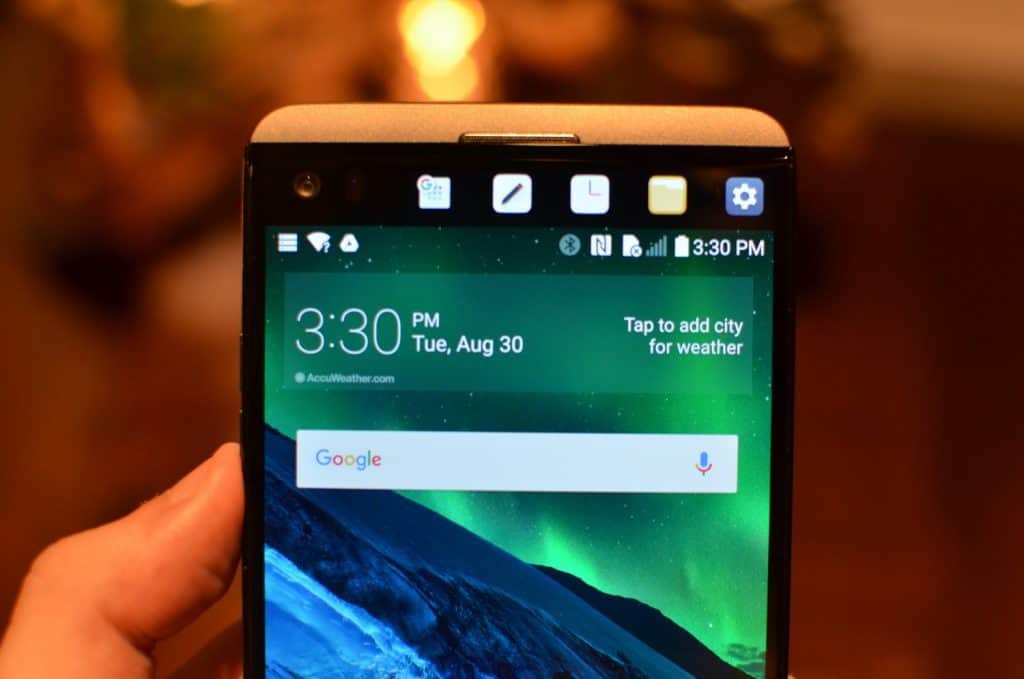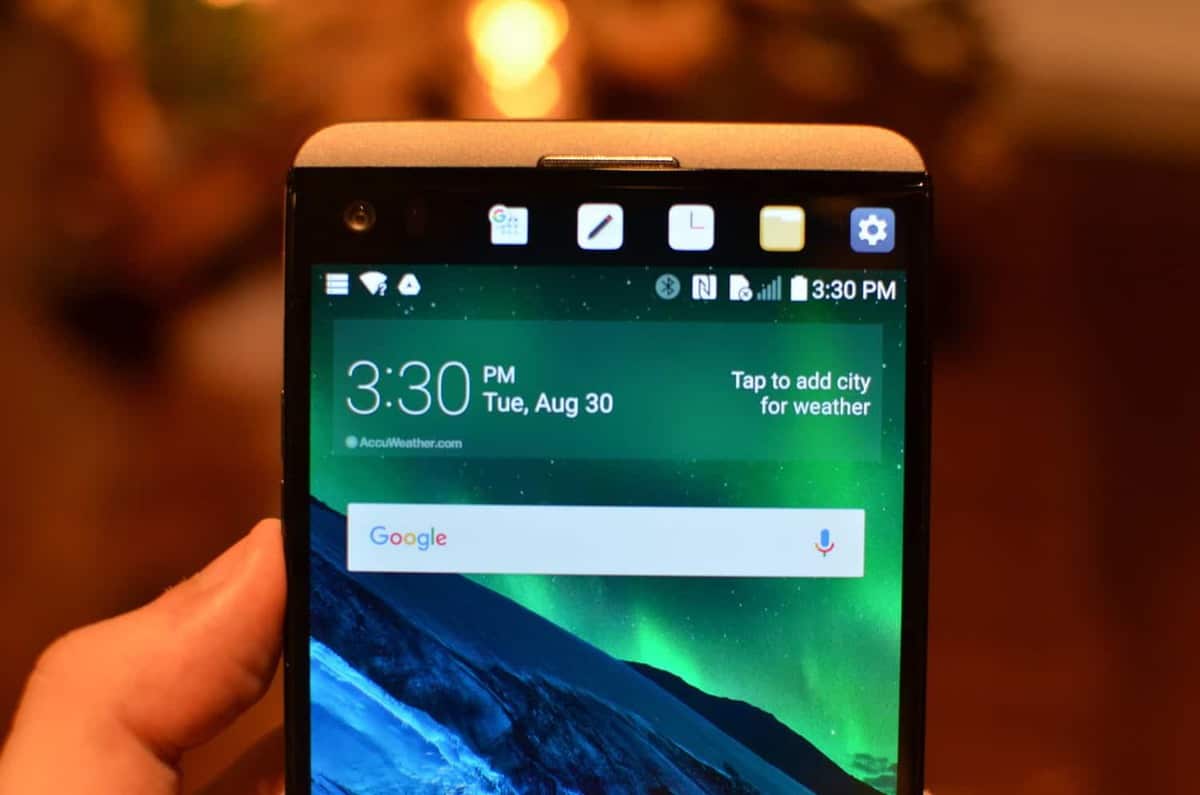 Camera
This was one of the first phones to implement a dual camera system, and it seems to have some mixed reviews. In general, it is good, but a lot of people say it is not as Good as the Pixel. However, these reviews were comparing 2 phones of the same price range. This is priced as a mid-range phone now, and I think the camera is excellent.
The main area of criticism appears to be the auto mode, and the fact it doesn't cope well in low light conditions. In general (assuming you know what you are doing) it performs excellently with the full manual mode. I general stick to auto and I am more than happy.