The Edifier TWS1 Pro are the latest earphones from the affordable brand. I reviewed the original standard Edifier TWS1 True Wireless in January 2020, and these offer some significant improvements while only costing around a tenner more.
Edifier TWS1 Pro vs TWS1
The new Edifier TWS1 Pro has several important upgrades, including:
A shift to the new Qualcomm QCC3040 chipset
Moved from microUSB to USB-C
Improved the IP rating from IPX5 to IP65
50% improvement in battery going from 8 to 12 hours per charge
Case goes from 24 hours to 40 hours and now supports fast charging thanks to the USB-C
Now has Bluetooth 5.2 vs 5.0
Now uses the latest Qualcomm aptX Adaptive vs classic aptX
Specification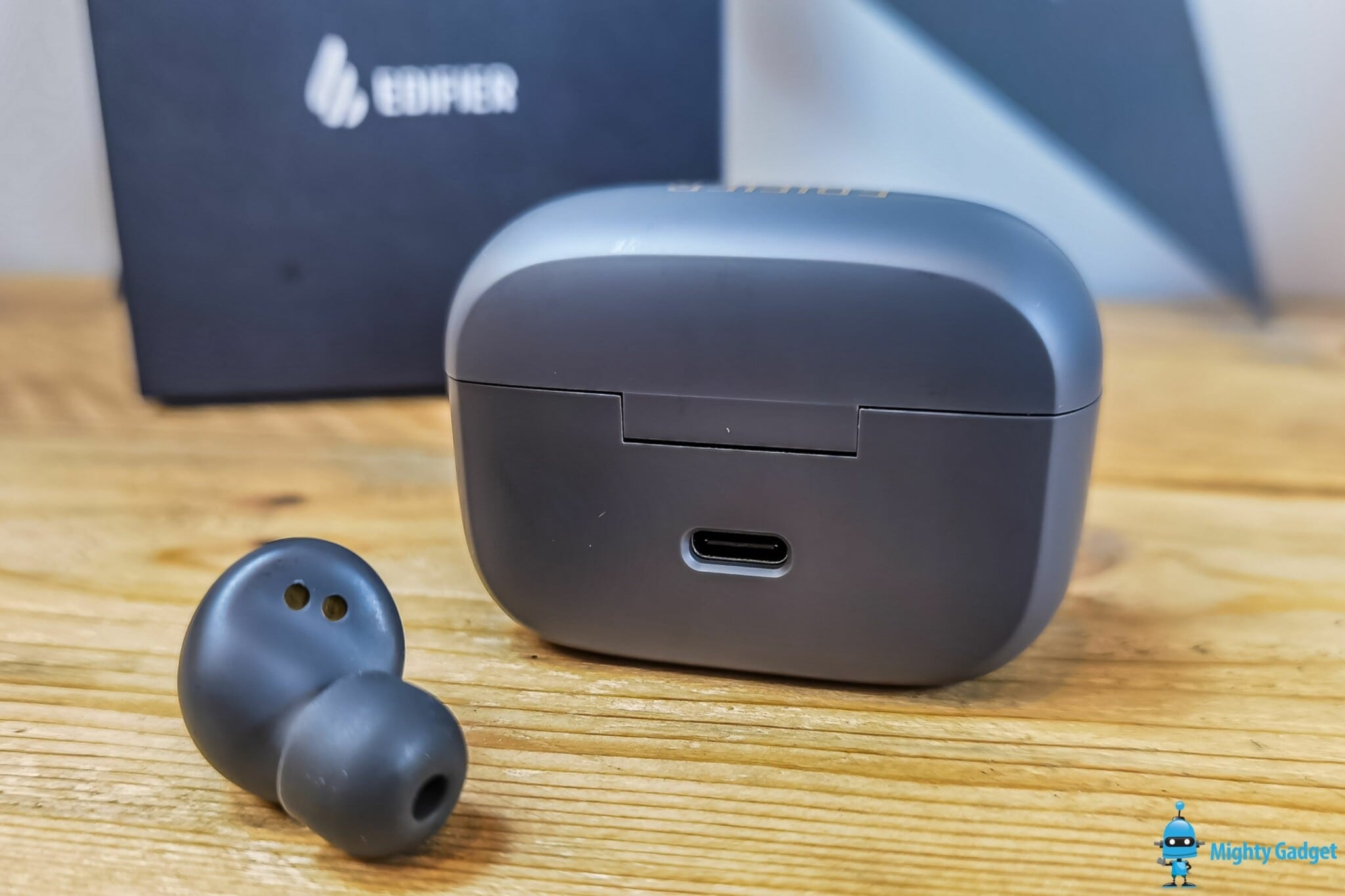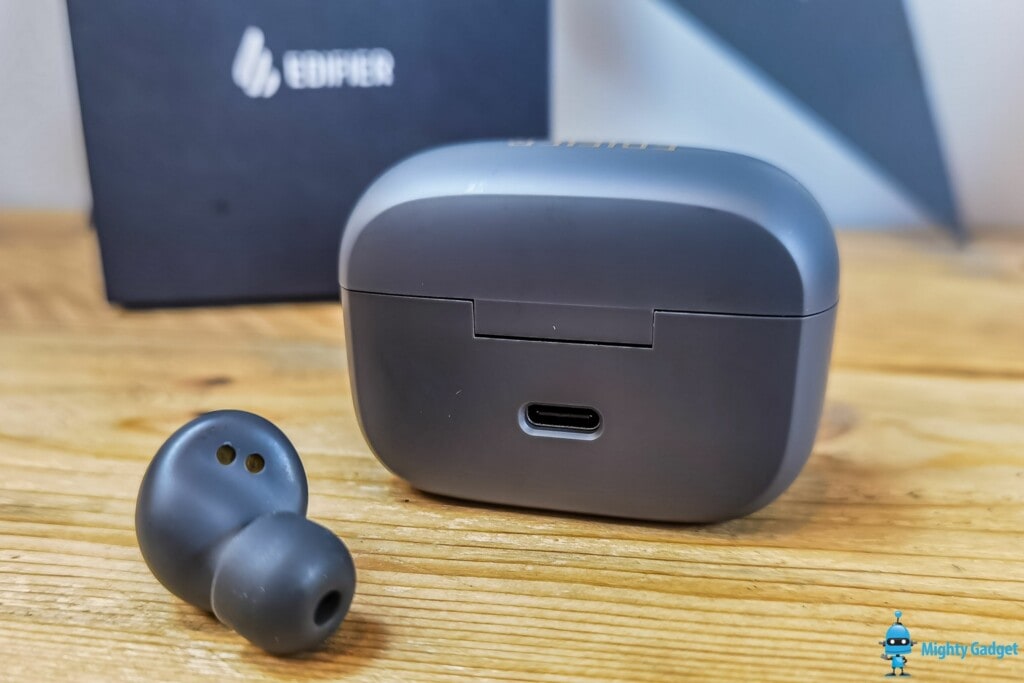 Qualcomm TrueWireless Mirroring technology to support dynamic and seamless bud-to-bud role-swapping.
Bluetooth v5.2 and Qualcomm aptX Adaptive provides stable and secure, low-latency transmission.
cVc8.0 Noise Cancellation Technology ensuring clear phone calls.
Up to 12 hours playback, an additional 40 hours using the charging case and supports fast charging in 40 minutes.
Stylish Ivory and Dark Grey colours.
Waterproof Rating – IP65 Certified
Frequency response 20 – 20KHz
Impedance 16Ω
Sound Pressure Level 95±3dBSPL (A)
Qualcomm aptX Adaptive
The new Qualcomm aptX Adaptive codec is the latest codel from Qualcomm that has been out for a couple of years now.
It, in theory, is the logical evolution from aptX Classic, Low Latency, and aptX HD. As the name suggests, this is an adaptive codec so it will dynamically adjust the bitrate to adjust the quality based on conditions,
aptX Adaptive's bitrate scales between 279kbps and 420kbps for CD and Hi-Res quality music. This is lower than Classic and HD, but Qualcomm says this is because the codec is more efficient.
Low Latency performance is also not as good as the dedicated aptX LL; with this you have somewhere between 50 and 80ms depending on the implementation vs the sub 40ms of LL.
With the launch of this codec, aptX Low Latency is being phased out, so a lot of the aptX LL dongles and earphones will not work with some future hardware. You will still get aptX, but it will use Classic.
Currently, Qualcomm list just 82 products that are compatible with aptX Adaptive and this includes just 15 in-ear headphones.
So, Qualcomm aptX Adaptive is the future and it is impressive to see it implemented on such affordable earphones.
Fit
These fit my ears exceptionally well. Edifier doesn't state how much these weigh but they are super light in my ear, and my scales indicate they are 4.6g which is a bit heavier than the Apple AirPods (4g) but quite a bit lighter than the Jabra Elite 75t (5.5g) or the new ANC Jabra Elite 85t (7g).
Sound Quality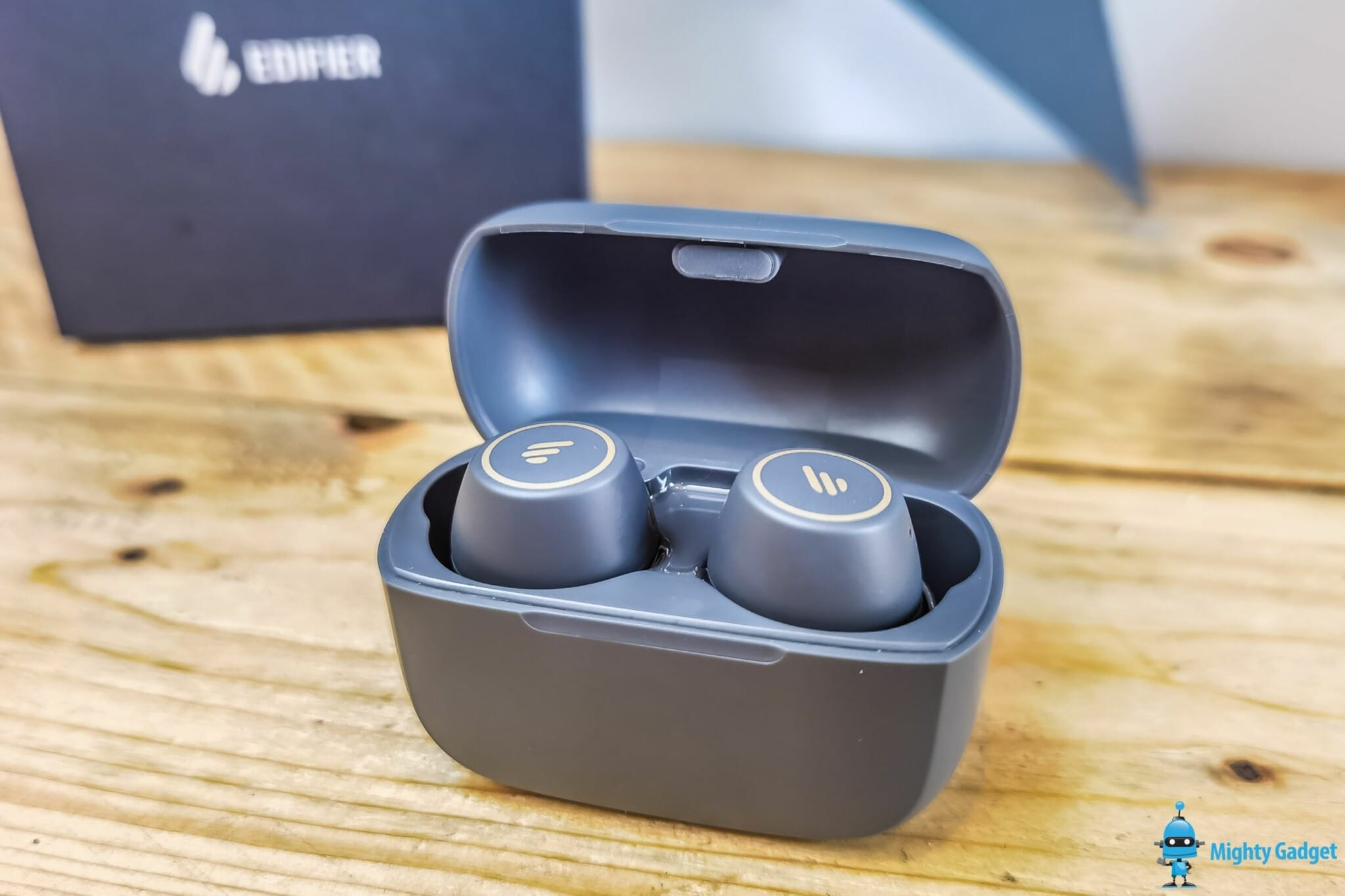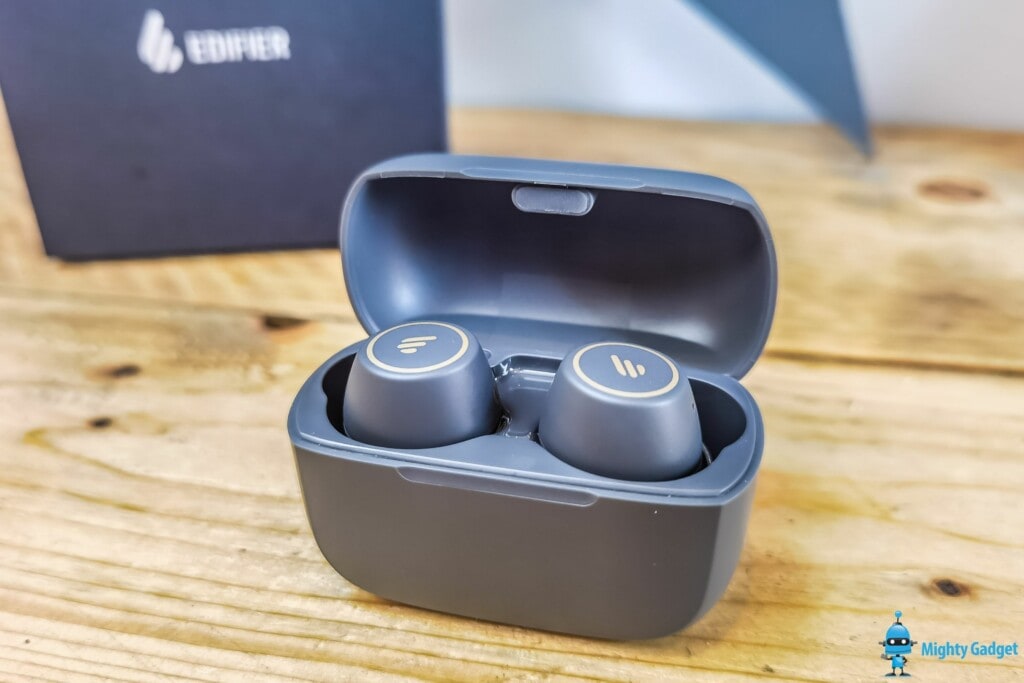 The sound quality is good overall, offering a better than average performance for earphones under £100.
It is typical mainstream audio provide with accentuated bass levels providing a pleasant, upbeat sound that works well with hip hop, electronica and EDM. They are not excessive bassy, though, so they work well with other genres too.
Call quality is good, you get cVc8.0 Noise Cancellation Technology which helps reduce the noise during the call. This works well in moderate noise environments but doesn't perform as well as premium solutions; where I live it gets very windy, and it can be difficult using these in that scenario
Vocals sound clear with overall decent mids, and treble is well represented, though I did find highs a little sharp on occasion, but I think I am just sensitive to this.
Soundstage is not amazing, but more in-ear earphones suffer here
Battery
With a claimed battery life of 12 hours + an additional 40 hours from the case, I have not come close to running out of juice when in use. I am not sure of any other earphones with a higher rating; 10+hours tends to be very rare.
While it is unlikely I would ever wear a pair of earphones for 12 hours, it does open up a lot of possibilities. I run a lot so these would work for going marathon distance and beyond, or long walks/hiking by yourself. They will also work well for long commutes and long haul travel.
Price and Alternative Options
The Edifier TWS1 Pro are currently available for £49.99 which is the same price as the standard Edifier TWS1 when I reviewed them, they are now just £39.99. Availability is poor at the moment with them not on Amazon but on tech4.co.uk
It is a saturated market at this price point, on Amazon, it is predominantly no-name brands.
At the time of writing, the stand out alternative option would be the superb Creative Outlier Air V2 which are just £50.99 (£59.99 RRP), I prefer the sound of these, and they have the same battery life. However, they are physically larger, IPX5 rated and only have BT 5.0 aptX. So it is a close call with both options being excellent for the money.
Edifier TWS1 Pro Review Summary
The Edifier TWS1 Pro are good TWS earphones. Much of their specification is what you would expect to find on a premium-priced product, so it is very impressive that these are just £49.99.
Sound quality is more relative to their price, with these offering good for the price performance. They offer a decent overall sound, but it is not as rewarding as the sound quality you will find on £100+ earphones.
The lightweight nature of these, combined with IP65 rating and exceptional battery life, make these ideals for outdoor use and sports.
Edifier TWS1 Pro Review Rating

[xyz-ips snippet="ScraperCaptcha"]
Last update on 2022-05-22 / Affiliate links / Images from Amazon Product Advertising API