Edifier TWS1 True Wireless Earphone Review Rating
Summary
A decent choice for a sub-£50 TWS earphone. Sound quality is good for the price with a well-balanced sound and excellent battery life
Another day another true wireless earphones review. This time from Edifier, the audio brand that is well known for their active 2.0 and 2.1 speakers.
Most of their products are on the affordable end of the spectrum, and the TWS1 are certainly one of those at just $ 49.99 when you buy direct from Edifier and £49.99 from Amazon UK.
Edifier TWS1 vs TWS3 vs TWS5
Edifier has multiple TWS options and it is not the easiest ot work out.
The TWS1 appears to be higher specced and more expensive than the TWS3 then the TWS5, which costs quite a bit more than the TWS1 but looks similar in both physical characteristic and specification. The main difference is that the TWS5 has 16-ohms sensitivity vs 32-ohms of the TWS1 and then 102dB impedance vs 98db
Specification
8 hours per charge
24 hours charge from the case
Bluetooth 5
10m (30 feet) Connection Distance
IPX5 Spash proof
3 sizes of eartips
microUSB charging.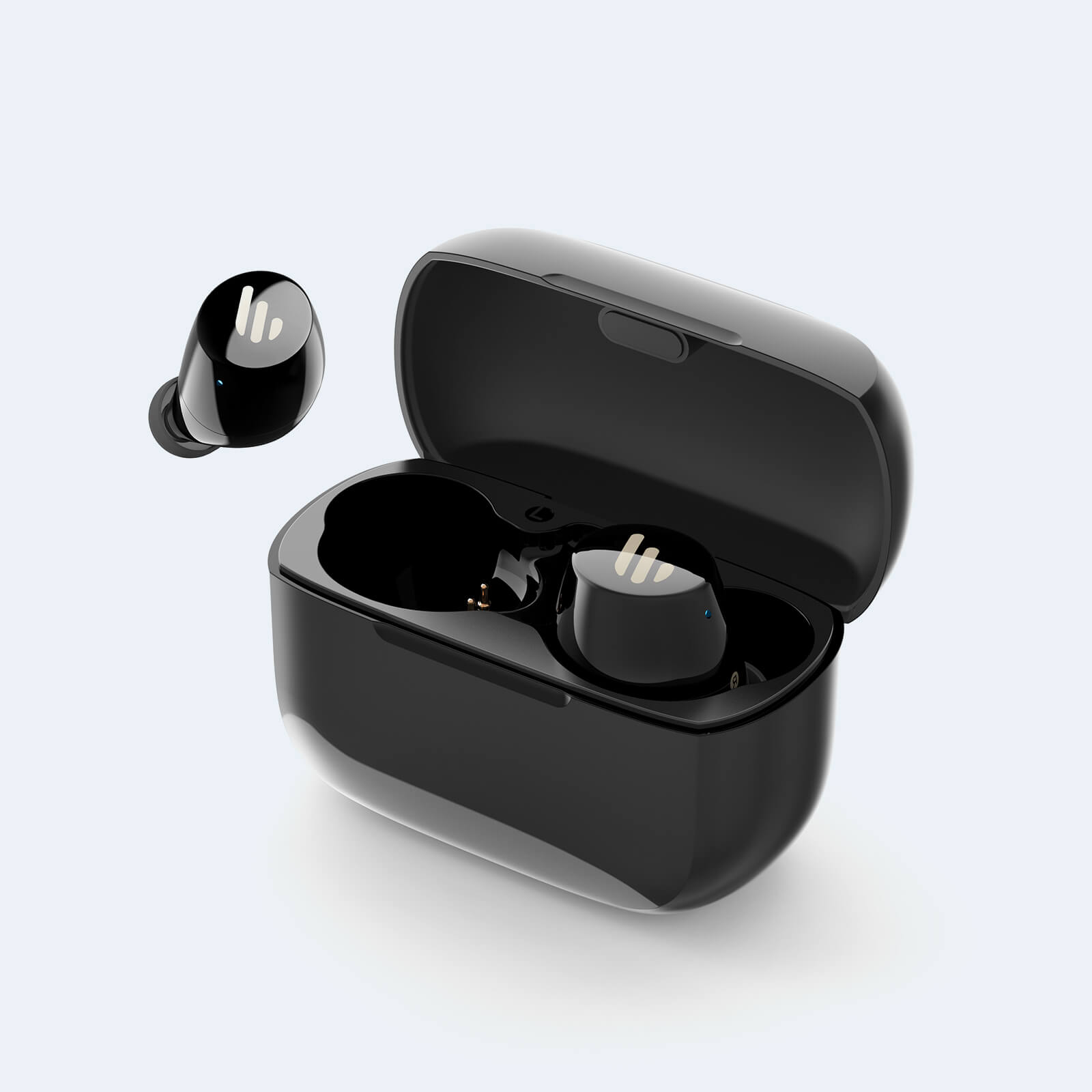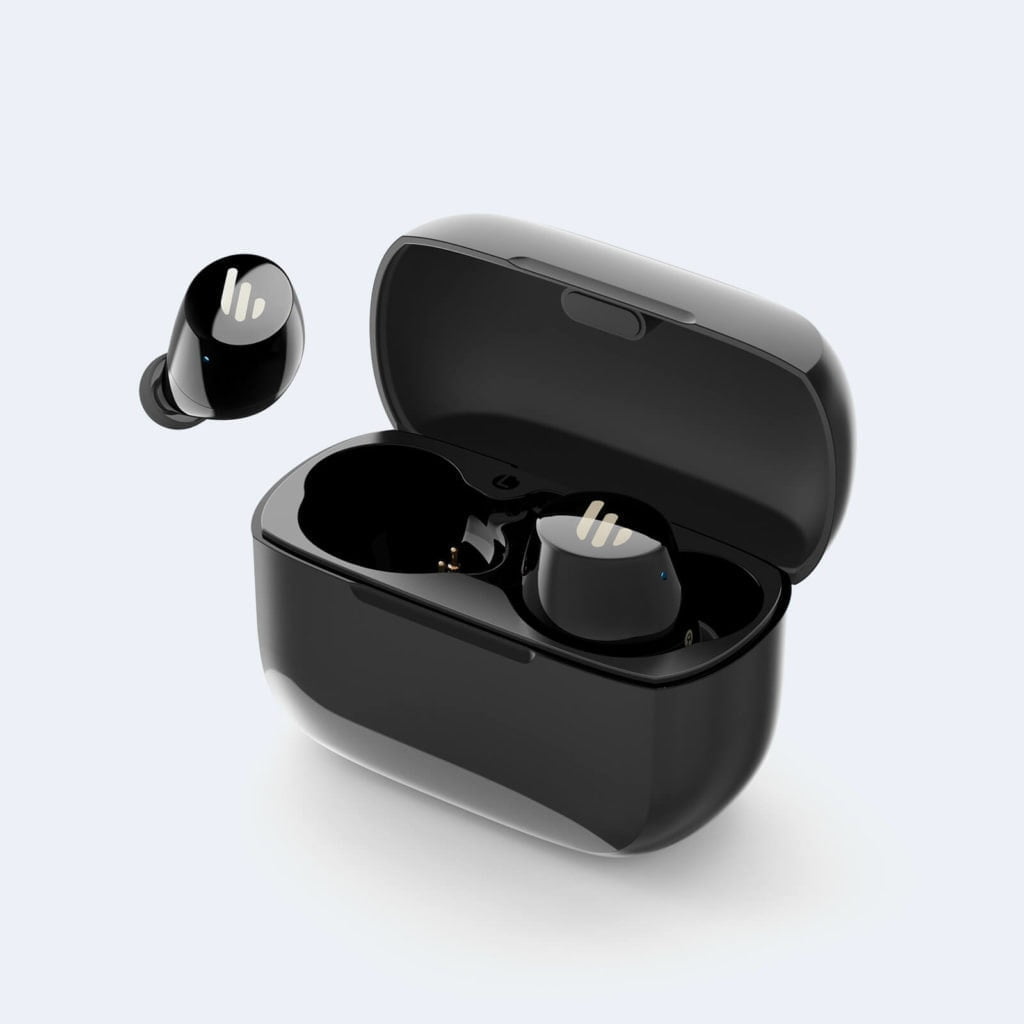 Performance
Overall performance is good for the price, and better than many of the other sub-£50 TWS earphones you will find. In particular, with many cheap earphones, I find they either lack in bass or the mids and high notes at higher volume can be quite harsh to the point where it is unpleasant to listen to. These seem to be a bit more balanced, and with a good fit, they are capable of producing some decent deep bass.
With some rock or metal tracks, the guitar can sound sometimes be a little harsher than I would like, but not as bad as many other models.
Fit and comfort have been good, something I used to suffer badly with earlier generations of TWS earphones. With the larger eartips these fit in my ears comfortably with no movement what so ever, this includes wearing them at the gym and doing vigorous exercise including treadmill running and rowing. The are nice and light in your ear too, so good for prolonged use.
The IP55 rating is the same as you will find on other earphones including the much more expensive Jabra Elite 75t, and so far they have held up well for both sweaty gym sessions and rainy runs. I have also not experienced any disconnects or other connectivity related issues when walking around or working out.
The charging case is decent, in particular, the magnetic latch for the earphones is nice and strong so there is no issue with them accepting the charge.
I have used the standard earpieces with these throughout my testing, but with some other brands I have swapped off for different sized tips. With these, there is even room around the earpiece which means I was able to use third-party eartips if needed without having to take them off when putting them back on charge
Overall
These are reasonably decent as far as true wireless earphones go. Sound quality is better than many earphones at this price point, and they offer a pleasant amount of bass if you can get a decent fit. The battery life is the stand out feature compared to many other options under £50 (and above), the combination of this, their secure lightweight fit, and IP55 rating should make these a decent choice for running and long sessions in the gym.
Last update on 2022-05-17 / Affiliate links / Images from Amazon Product Advertising API