The Jabra Elite 75t was launched at IFA this year upgrading the already superb Elite 65t with superior battery life and a smaller, more secure, comfortable fit.
Priced at £169.99 they have the same RRP as the recently launched Huawei Freebuds 3, and £10 more than the extremely popular AirPods (or £30 less than the wireless model).
So how do Jabra and Apple compare?
Black Friday Mega Deal
Price
The RRP of the Jabra Earphones is:
Jabra Elite 65t: £149.99
Jabra Elite Active 65t: £169.99
Jabra Elite 75t: £169.99
The RRP of the Airpods is:
AirPods with Charging Case: £159.00
AirPods with Wireless Charging Case: £199.00
AirPods Pro: £249.00
With Amazon, and also Black Friday, pricing is a little different. Currently, the standard Jabra Elite 65t is just £127. This price is now just £96.99!!
Both the Elite Active 65t and 75t are still at £169
The Apple Airpods with Wireless Charging Case has £40 taking them down to £159.
Design
All the Jabra earphones share a similar design, this is a closed fit earphone with rubber tips and the earpieces themselves are quite small, so they don't hang out too far from your ear. They feature physical buttons, and the functions are pre-mapped and not adjustable.


The Jabra Elite 75t weighs just 5.5g per earpiece. I have found this makes the Elite 75t one of the best earphones to wear for comfort and I have not had any issues with them falling out or needing adjusting mid-run/gym
The Elite 65t and Active weighs 6.5g on the right and 5.8 on the left.
The standard Apple Airpods is famously an open design, which lacks a silicon ear tip. This is a contentious decision, sound quality suffers due to it because it has an adverse effect on the bass. It can also cause fit issues, for me, with my big ears, they fall out almost instantly. Others (including my partner) prefer the design and find it less intrusive.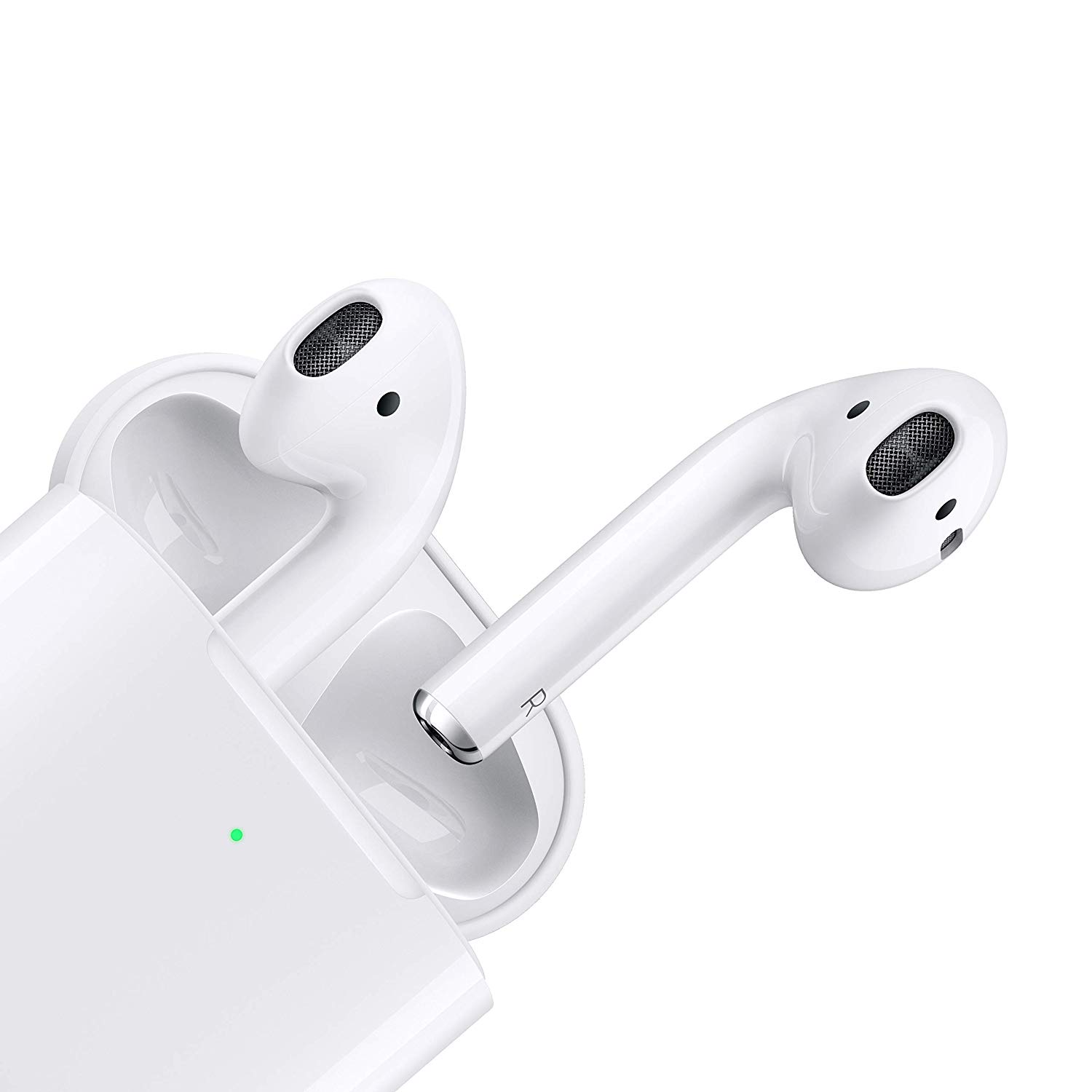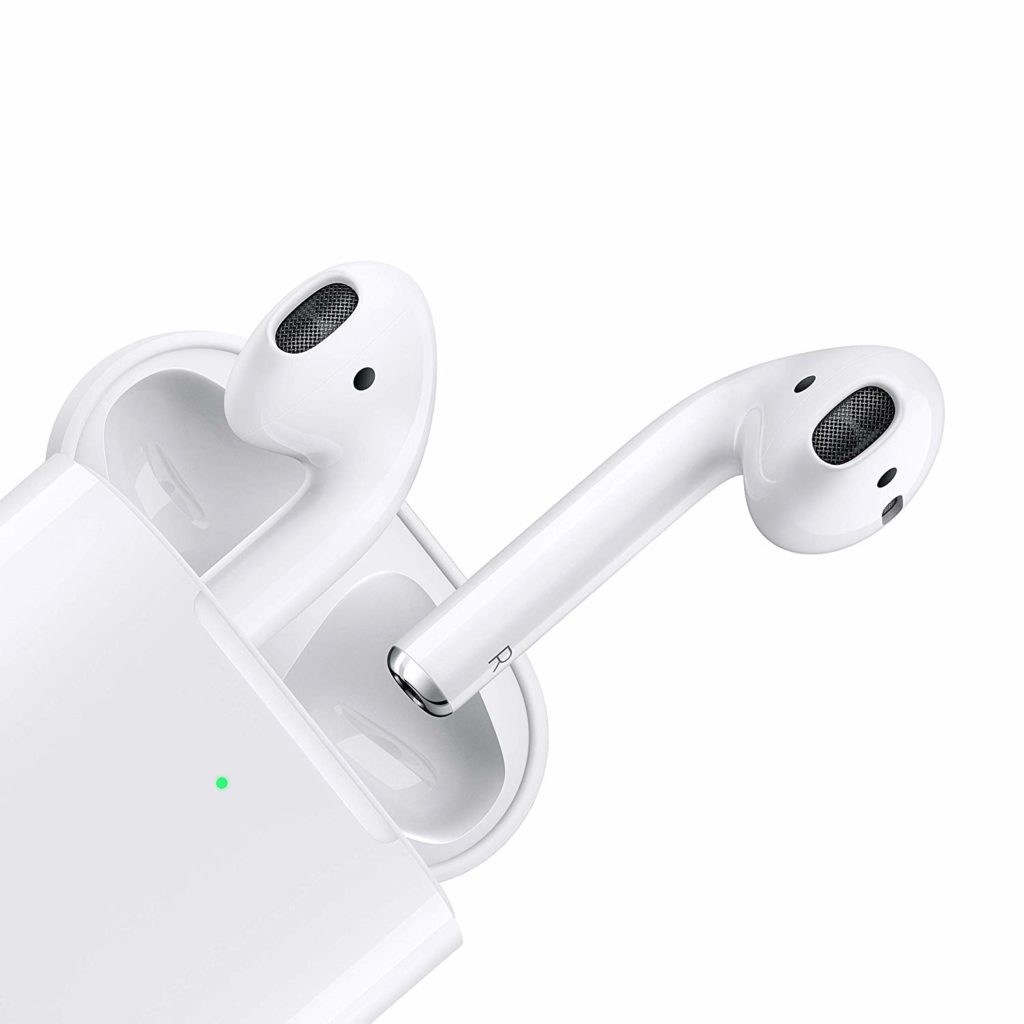 The Airpods Pro has adopted a closed fit design to improve the noise cancellation.
The Airpods Pro is also very lightweight at just 5.4g each and the standard AirPods are even lighter at just 4g.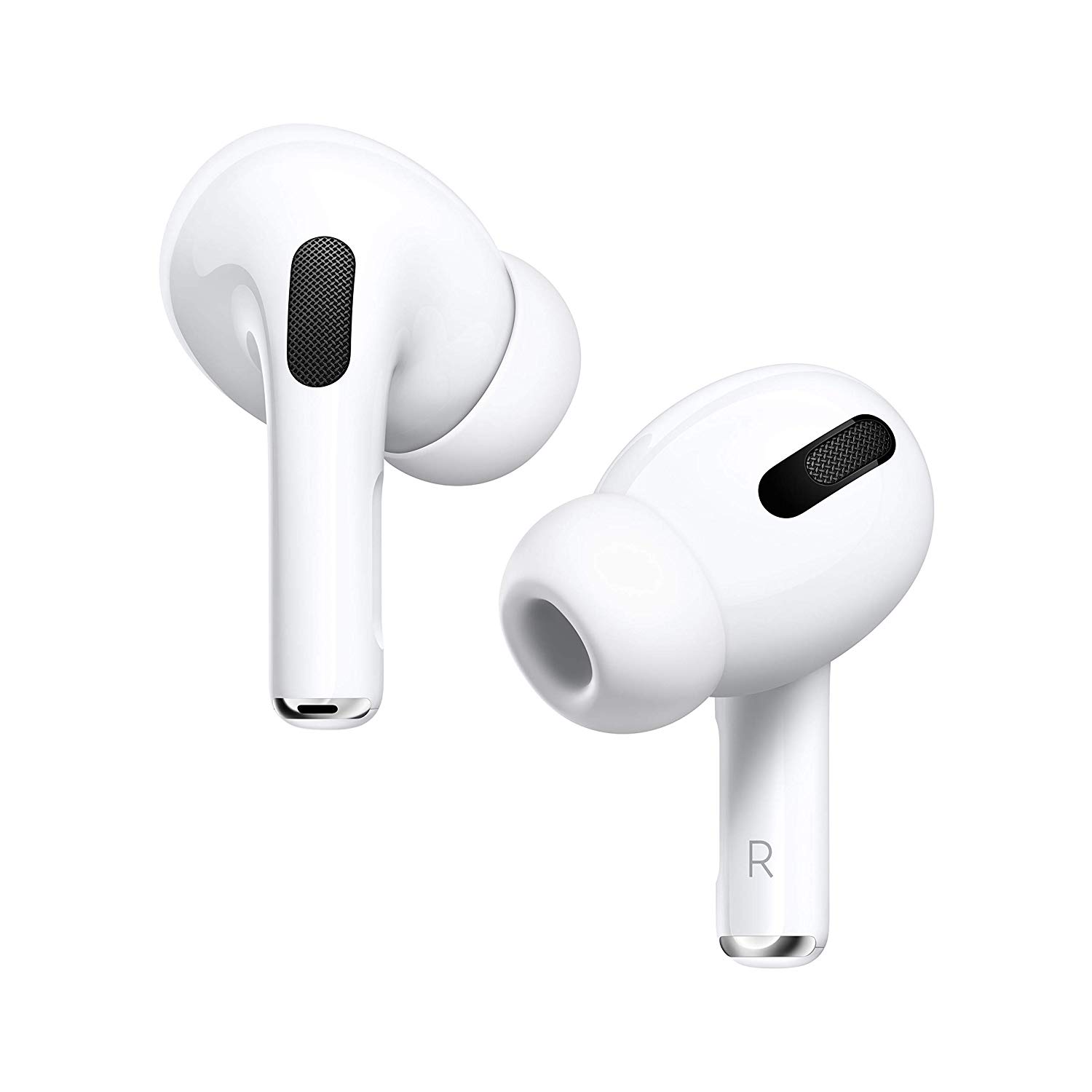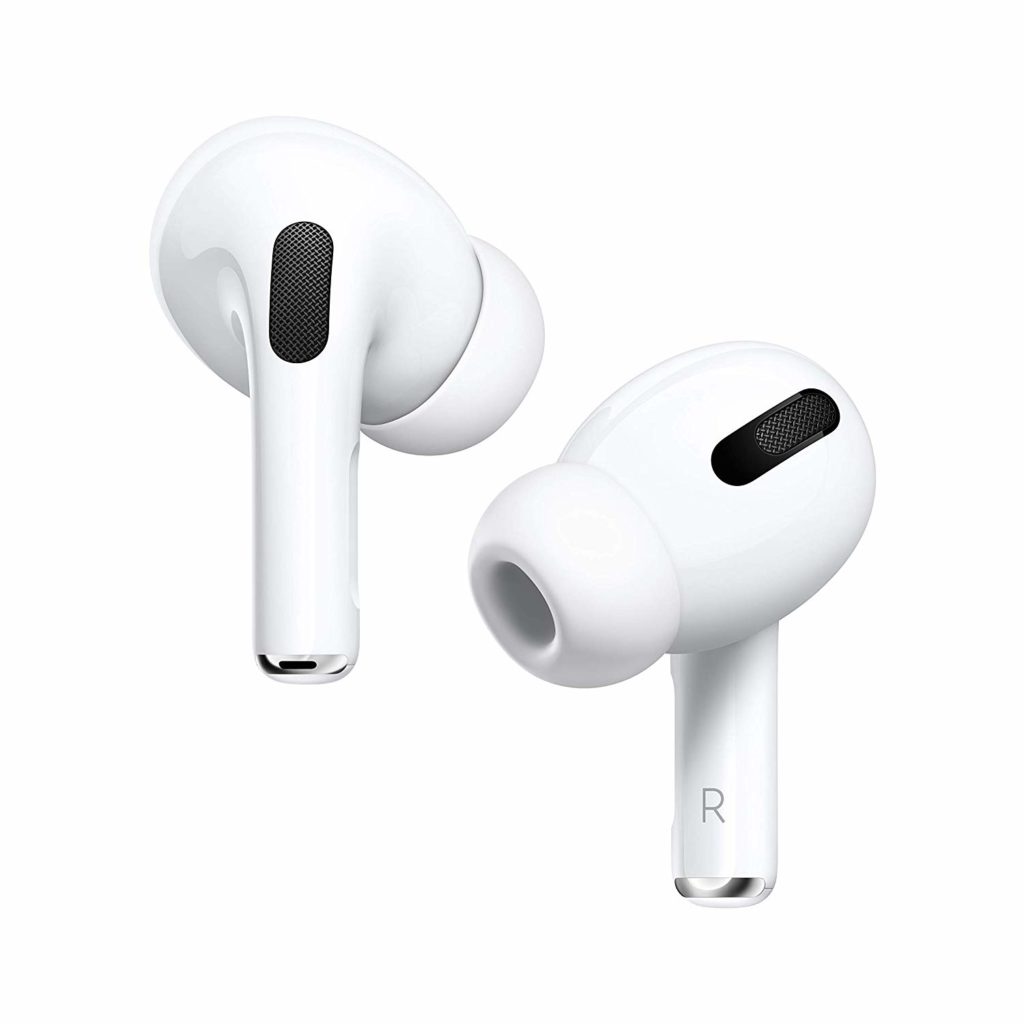 Battery Life
The Elite 65t Active has a 5-hour battery life plus an additional 10 hours with the case. A 15 min charge will give you 1 hour of battery for the standard model or 90 mins with the Active. Both of these versions use microUSB for charging. m
The Jabra Elite 75t has a massive 7.5-hour battery life making it one of the longest-lasting earphones on the market and the case add around another 20 hours. You can also get around 60 mins of use from just a 15-min charge. You then charge the case with USB-C making it more convenient to charge with most phones featuring this standard now. None of the Jabra earphones has wireless charging.
Apple have 5 hours for the standard and 4.5 for the Pro with 24 hours total listening time with the case. Apple use lightening for charging, and the Pro has wireless charging, and the AirPods cost £199 for the charging case option.
IP Rating
The Jabra Elite 65t comes in two models, the standard and Active. The Active has an IP56-rated design.
Both the Jabra Elite 75t and the standard Elite 65t have an IP55-rated design.
The second digit of an IP rating is the liquid resistance, with 5 standing for protection against water jets projected by a nozzle (6.3mm) against enclosure from any direction shall have no harmful effects.
The 6 is for powerful jets (12.5mm nozzle) against the enclosure from any direction shall have no harmful effects.
However, all models are covered by the warranty which includes damage from water and dust, though you need to register your earphones within the app to get this.
The Airpods Pro is rated at IPX4 which is water splashing against the enclosure from any direction shall have no harmful effect.
The standard AirPods lack an IP rating.
Features
The active allows you to track fitness and performance with an integrated motion sensor. I have not used these so can't comment on how good it is. I have used the Bose SoundSport Pulse with heart rate monitoring, and from my experience with fitness, you are normally better off with a dedicated device such as a sports watch, though obviously this adds to the cost of things.

All the Jabra earphones have a companion app allowing you to tweak the EQ, register them for warranty. With this app, you replicate some of the popular features from Apple with the ability to locate your earphones. The app also then gives accurate battery stats for the earphones on both sides plus the case. The app is also required for firmware updates, I have received 2 so far for the 75t, so they are quite proactive.
Taking them out of the case quickly powers them on and auto-pairs and I have found this to be flawless so far with the 75t.
Apple has baked in functionality for their Airpods which is their stand out feature. This includes pop up and pair as well as find my Airpods which will locate the Airpods when out of the case, they also instantly pair when out of the case.
Warranty
I wouldn't usually highlight warranty details, but the Jabra is stand out here compared to most companies. All the models feature 1 year with 2-year dust- and sweat resistance warranty with in-app registration. For someone like me that primarily uses earphones for running and the gym, having the warranty cover water damage is a massive bonus.
Apple is a little more complicated, they provide a generic one-year limited warranty for hardware, but unlike most companies that offer a superb care program with AppleCare+ which costs £29 and offers:
Two years of Apple-certified service and support coverage
24/7 priority access to technical support
Up to two incidents of accidental damage coverage (subject to a service fee of £25)
Headphones, battery service (if holding less than 80% charge), and charging cable coverage
Apple also offers out of warranty repairs which is more affordable than most companies. For example, if you break or lose a single earphone it will cost you £85 for the Pro and £65 for the standard models. There is also a £45 option for a battery service for any of the Airpods is they no longer hold more than 80% charge.
Overall
Ruling out my subjective opinion and looking at the pricing, each earphone stands out by itself with no clear best option, though I think you get better value for money with Jabra.
While I much prefer Jabra to the standard Apple Airpods, this is mostly personal opinion, I am not a big fan of the open fit design. Objectively though, the Jabra earphones are more affordable, with superior battery life and should offer excellent sound due to their design. They are also waterproof and provide a better standard warranty.
The Airpods Pro have an IP rating (albeit lower than Jabra) and a closed fit design which will offer superior sound. They also have active noise cancelling, giving them a huge advantage over the other options for none gym use such as commuting. However, costing £80 more than the Jabra Elite 75t I would expect them to offer a lot more features, and I find this price point a tough sell.
Clearly the Jabra Elite 75t is far better than the 65t, but with the current Amazon pricing, there is a £42 difference. The improved battery life makes them worth it for me, I have not used the 65t, but the lighter body of the 75t should make them less likely to fall out running and the combination of these two could make them ideal for when I run marathons, so for me, increased cost is well worth it.
So for me the best overall choice would be the Jabra Elite 75t.
For anyone looking for Black Friday deal, I would suggest keeping an eye on the Jabra Elite 65t which is already a great price.
This price has now been updated to just £96.00 which is an amazing deal
While I still think Jabra are better, if you are set on Apple, the current Apple Airpods with Wireless Charging Case is the same price as them without the wireless case, so this is also a good deal.
Last update on 2022-05-25 / Affiliate links / Images from Amazon Product Advertising API