Considering the previous generations product line-up it perhaps comes as no surprise that the Nvidia RTX 2070 Ti is looking extremely likely to launch.
A new graphics card has been spotted on the UserBenchmark database which fits the bill for the RTX 2070 Ti perfectly sitting right between the RTX 2080 and RTX 2070 in terms of performance but features a slightly lower clock speed than either of them. It is also only reporting 7.5GB VRAM, but this could be a misreading on the side of userbench.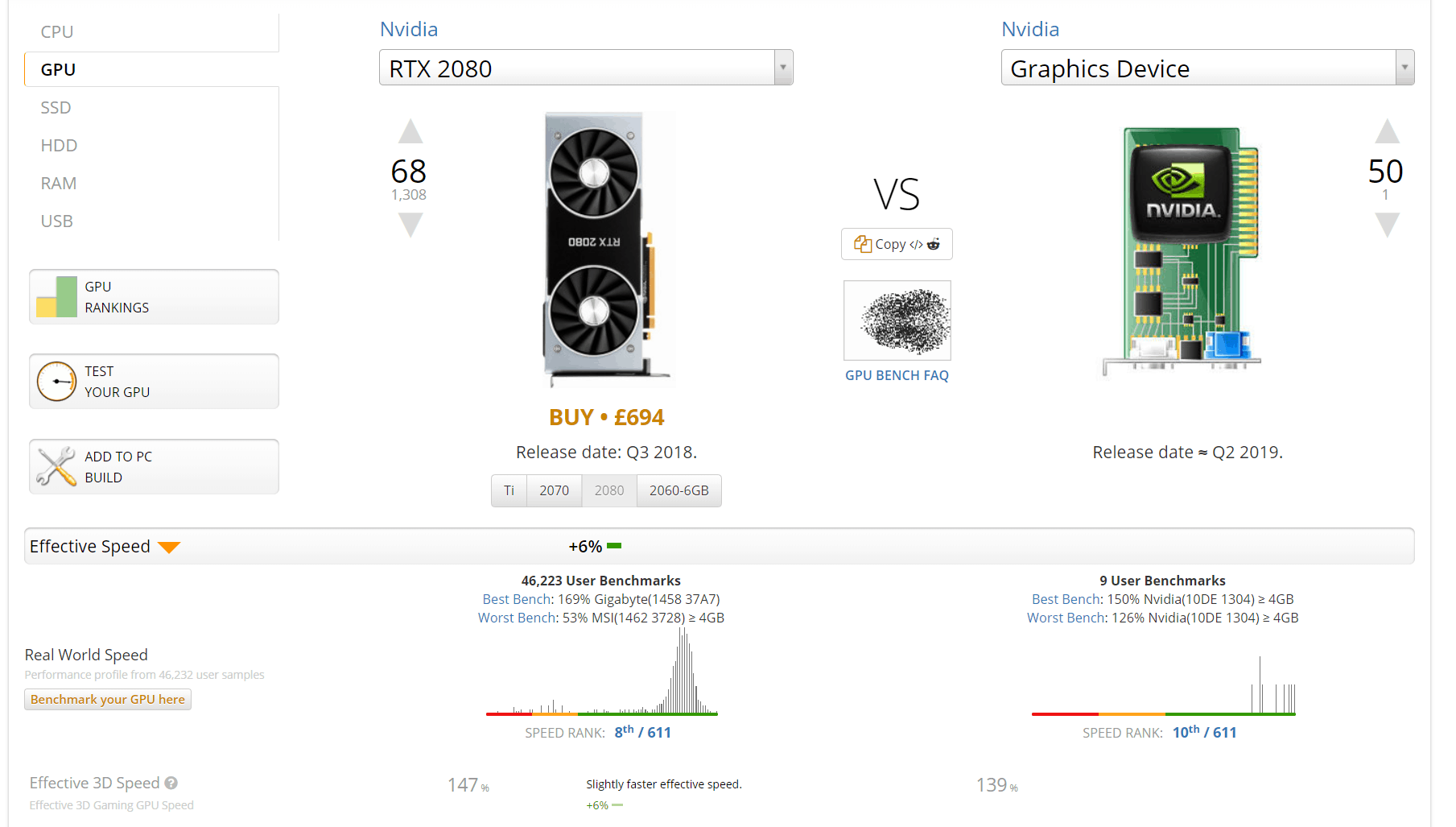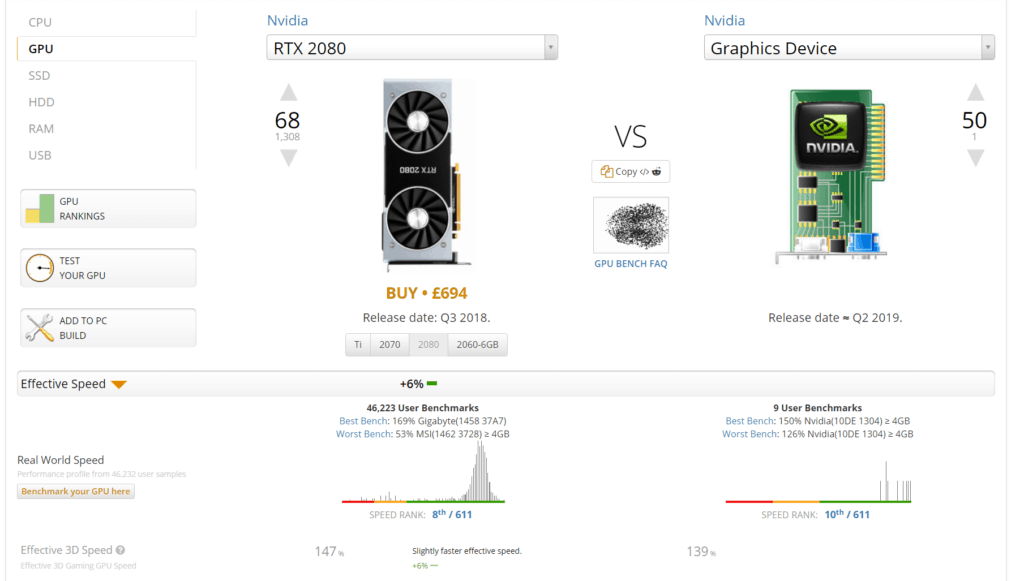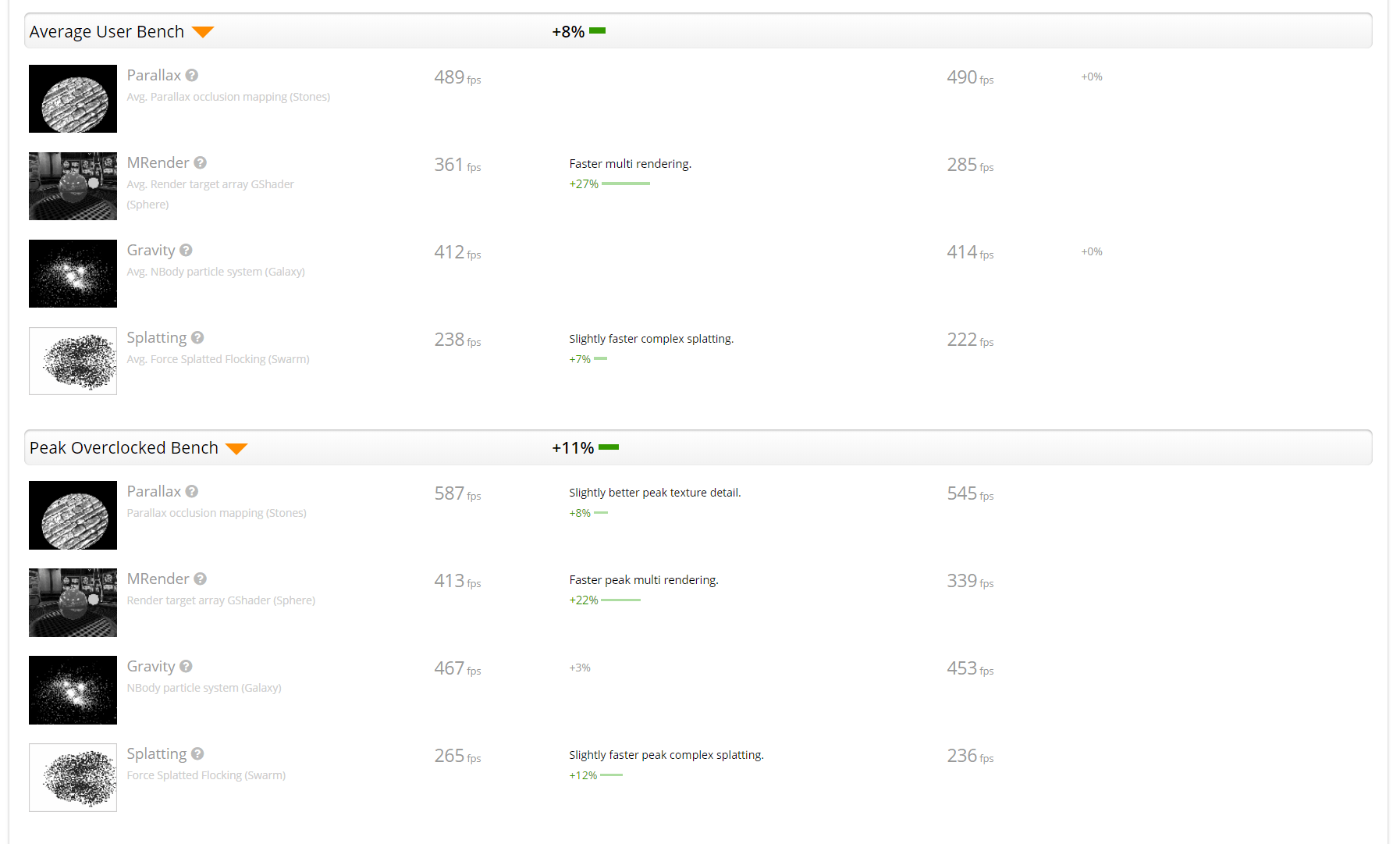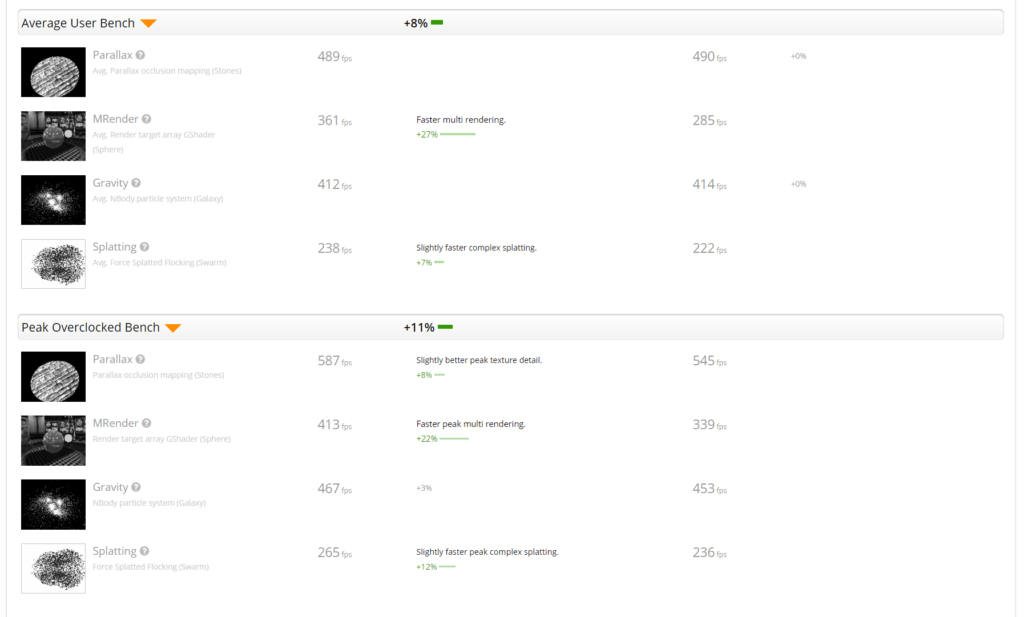 The Ti model has been rumoured for a few months as there have been references to it by some AIBs but this was originally dismissed as a typo.
At the moment, the details are vague, so the accuracy of the leak should be classed as uncertain, but it does seem to make sense considering Nvidia's previous release options.
With the launch of AMD Navi cards, which will target the mid-range market, it could be that Nvidia want another product in their lineup to cover all price and performance points.
At the moment, the cheapest GeForce RTX 2080 on Scan is the MSI GeForce RTX 2080 VENTUS priced at £638.99 and its equivalent 2070 model is £469.99. So if the RTX 2070ti launches it will sit somewhere in the middle, arround £550.
The original GTX 1070ti came out quite a while after the non Ti model, and this quickly took over as the popular upper mid range option.