Qualcomm announced the new Snapdragon 675 in October last year, which appeared to be an odd launch as the Snapdragon 670 was only launched two months prior on 8th of August 2018.  
It has been rumoured that Xiaomi will be launching a new phone with this chipset and a 48MP camera in January 2019. However, their sub-brand Redmi just announced the Redmi Note 7 featuring a Snapdragon 660 and 48MP camera, so it could be that this was the phone talked about in the leaks.
The new chip introduced some decent upgrades to the CPU part of the chip using two Kryo 460 Gold (Cortex-A76) cores running at 2.0GHz with 256KB L2 and then six Kryo 460 Silver (Cortex-A55) cores running 1.8GHz with 64KB L2.
The Snapdragon 670 used a 4×4 layout with four Kryo 260 running at
2.2GHz and four Kryo 260 at 1.8GHz.
In comparison, the Snapdragon 710 which is technically a model higher than the new 675 used a similar layout but with older generation cores with 2x Kryo 360 at 2.2Ghz and six Kryo 360 at 1.7GHz.
According to the AnTuTu listing, the Snapdragon 675 processor scored 1,74,402 points. In comparison, the Snapdragon 670 SoC managed to score 1,50,000. Looking at the results, the SD675 has also outperformed Snapdragon 710 SoC which managed to score 1,70,000 points.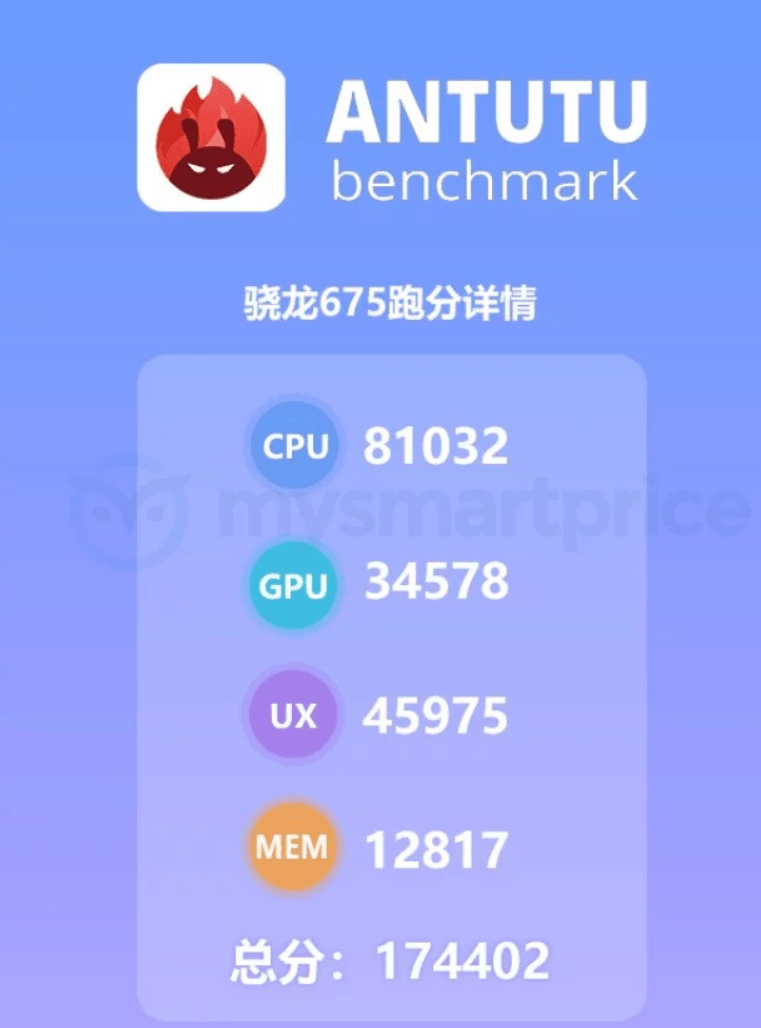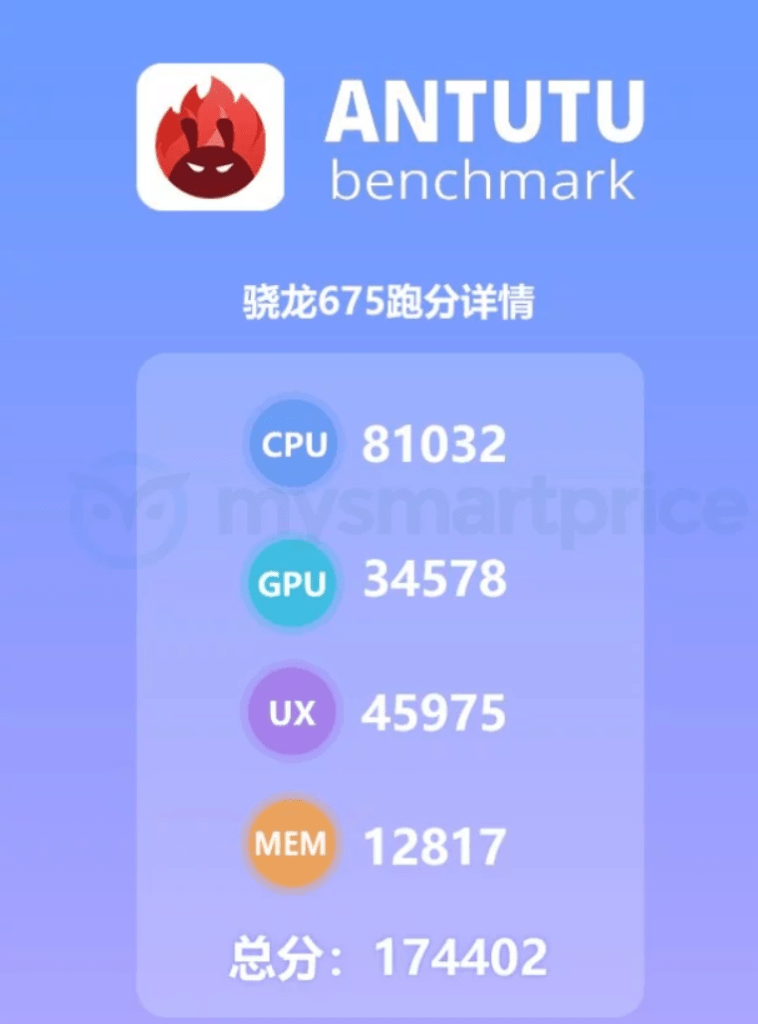 In terms of detailed specs of the new Kryo 460, we don't know a great deal about how Qualcomm have customised the cores, but they are based on the Cortex-A76 and Cortex-A55 microarchitecture.
The cores support for ARMs DynamIQ technology, which allows for a flexible amounts of cores in SoC clusters.
The silver core is based on the Cortex A55 and features lower core clocks than the similar A53 used in other Snapdragon chips. Qualcomm hasn't detailed architecture changes from ARM's design but cache sizes are known to be 64KiB of L2 with 1MiB of shared L3 cache on some Snapdragon chips.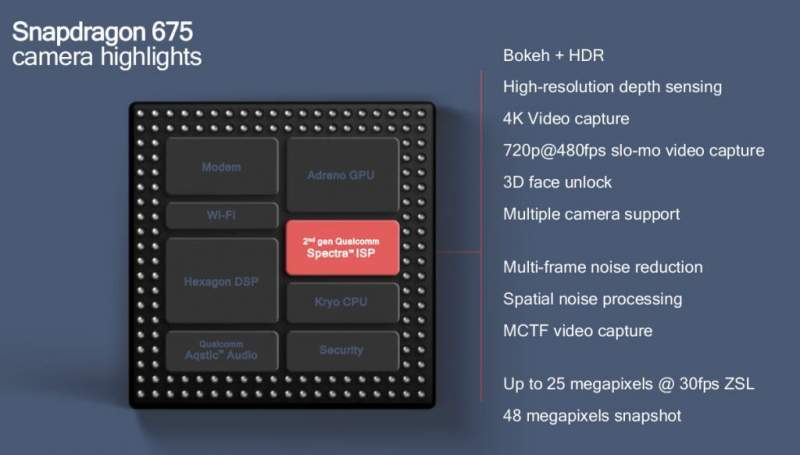 The gold core is based on the ARM's new performance Cortex A76 in 2.0 GHz clock speed. Qualcomm hasn't detailed architecture changes from the base design but cache sizes are known to be 128KiB of L2 with 1MiB of shared L3 cache present on some chip designs.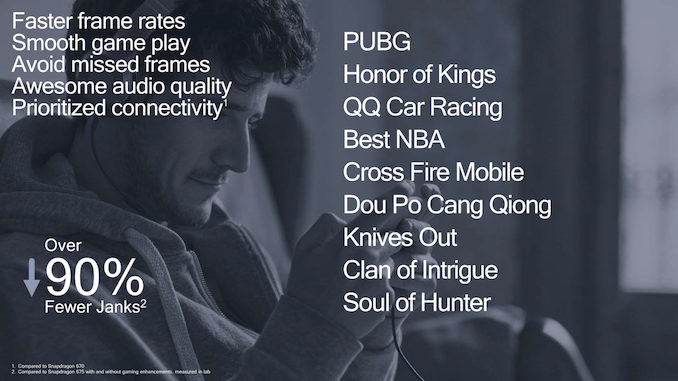 The new chips is also equipped with Adreno 61X graphics that carries support for OpenGL ES 3.2, Open CL 2.0, Vulkan, and DirectX 12. For gaming, the company seems to have employed software gaming enhancements that promise to deliver 90 percent reduced janks.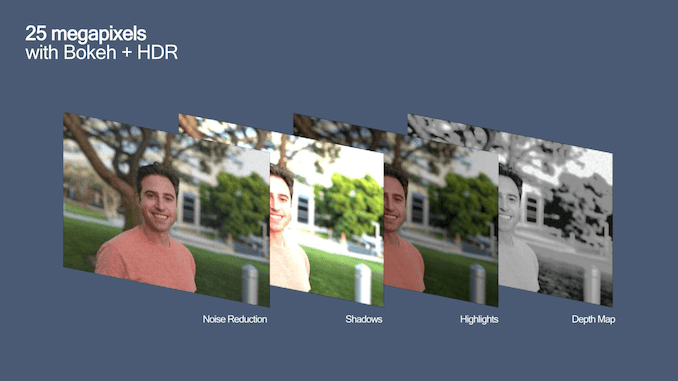 Smartphones powered by the SD675 chipset will carry support for limitless slow-motion videos of HD quality. It also comes with a multi-core third generation AI engine that will play an important role in capturing videos and photos, learning and adapting the voice of the user and improving battery performance.
The chipset supports 4K video playback and DisplayPort through USB-C. For connectivity, it includes X12 LTE modem with 600Mbps download speeds and 3x carrier acceleration, Wi-Fi 802.11ac 2×2 with MU-MIMIO, tri-band and Bluetooth 5.0.