Following my post on DRAM prices expecting to drop 5% before the year out, and that they have dropped over 25% this year, I thought it was worth seeing what are the best deals currently.
I am eager to update my PC and relegate my R5 1600 to being the server, I am also keen on the idea of building a new HTPC. DDR4 is the main thing holding me back on pulling the trigger on either system.
I will focus on 16GB kits with 2x8GB sticks, this is the sweet spot for me and most people, allowing you to upgrade to 32GB later on if needed.
Amazon
Amazon are a good source for Corsair RAM, they have 3 good options at different speeds.
Corsair CMK16GX4M2A2400C16R Vengeance LPX 16 GB (2 x 8 GB) DDR4 2400 MHz – £127.18 one of the cheapest options on the market, some people insist fast RAM is essential, others less so.
Corsair CMK16GX4M2B3000C15 Vengeance LPX 16 GB (2 x 8 GB) DDR4 3000 MHz – is £136.71 offering a good balance of cost vs performance. It is £2 cheaper on Scan but they charge delivery, however, if you pick up or have it in a bigger order it may be cheaper through them.
Corsair CMR16GX4M2C3000C15 Vengeance RGB 16 GB (2 x 8 GB) DDR4 3000 MHz – £143.47 – I wouldn't personally spend extra money for RGB on RAM, but if you like it then it is only a £7 markup of the previous option.
HyperX HX424C15FB2K2 2400 MHz DDR4 – £129.23 – £2 more than the Corsair 2400MHz options, but if you don't like Corsair for some reason this is a decent option.
Overclockers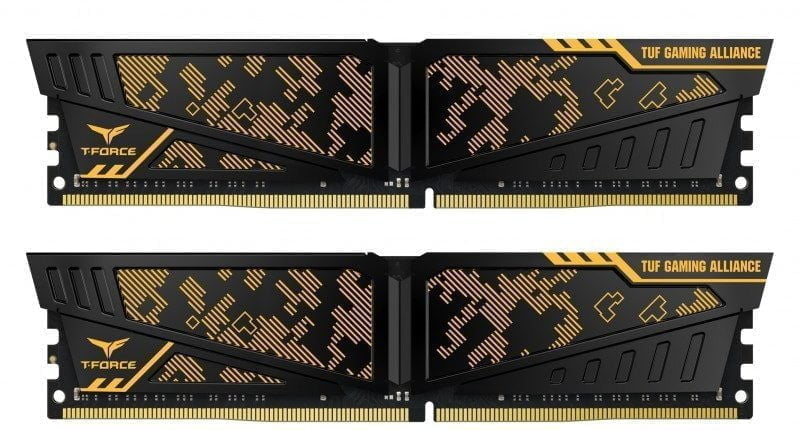 I think Overclockers have the cheapest RAM overall on the market, primarily from the brand Team Group, they are not as well known as Corsair but I have heard nothing but good things about them. Just be warned they have steep delivery prices if you are not one of the lucky forum users with free delivery.
TeamGroup Vulcan T-Force DDR4 2400MHz – £109.99
TeamGroup Vulcan T-Force DDR4  3000Mhz – £128.99
TeamGroup VULCAN TUF Gaming Alliance 3600MHz – £139.99
Scan
Scan usually are around the same price as Amazon for individual components, they will often undercut them by a pound or two, but then you have to factor in the £4.79 or more delivery. If you are building a full system, you could make a saving but individually Amazon is normally cheaper.
Corsair Vengeance LPX 16GB DDR4 2400MHz – £127.98
Alternative options
If you use HotUKDeals you will quite often find some decent RAM deals, you just need to wade through all the other rubbish. A recent posting was GSkill DDR4 3200 16GB (2×8) £126.43 @ Amazon.de so not the cheapest overall but the cheapest for that speed. A perfect currency exchange card will be needed for that price though, and delivery will be slow.
Webuy.com are worth keeping an eye on for used RAM, it tends to be a bit of a lottery, they don't list brands and they sell stick individually rather than in pairs. More often then not you get sent some decently branded sticks and I got my Corsair 2400 MHz DDR4 from them last time for £90 and it has worked perfectly. Looking at the current prices, they are not worth it and it appears their prices haven't reflected the dip in new prices. At the moment 8 GB DDR4 2400MHz is £60 so 16GB is £120, which is only a £7 saving.