PC users have been frustrated over the past couple of years with the inflated prices of DDR4 RAM and graphics cards. The GPU issue has been due to the cryptocurrency mining craze and thanks to demand lowering we are already seeing prices gradually drop, and it has been reported that there has been a huge oversupply issue of the current generation cards, causing a delay to the upcoming GTX 11 series.
The issues we have faced with RAM have lasted much longer and been much worse, back in June 2016 you could pick up 8GB of DDR4 for as little as £27 but in December 2018 that very same RAM peaked at £100, almost a four-fold increase.
Since December the inflation of DRAM prices has stopped and there has even been a small drop in prices, with the aforementioned RAM now costing £78.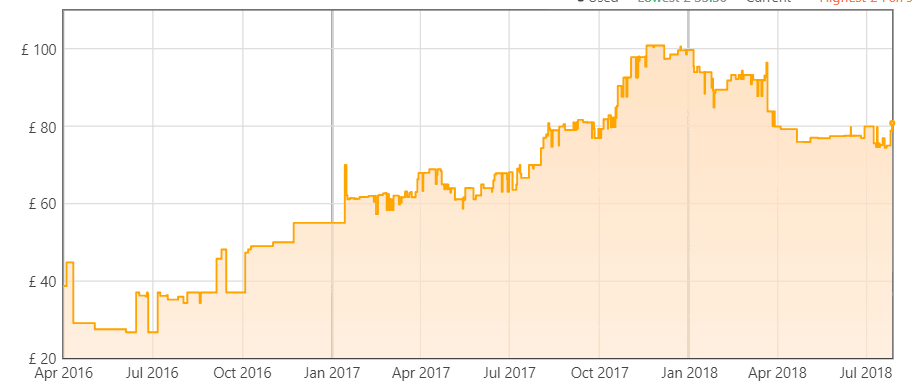 A few reasons have been given, all the latest PCs and mobile phones shifting to DDR4 have exponentially increased demand, but others have claimed that DRAM makers have deliberately been reducing supply to keep prices high. The issue has been big enough for the Chinese National Development and Reform Commission's Pricing Supervision Department to look into the problem and Samsung, Micron and SK Hynix could be fined between $800 million and $8 billion, with fines based on DRAM sales between 2016 and 2017.
Digitimes have recently reported that with production has been ramping up by Micron Technology and the planned kick-off of commercial production by China-based Fujian Jin Hua Integrated Circuit and Innotron Memory (previously known as Hefei ChangXin) could lead to oversupply for the memory in 2019.
Samsung Electronics and SK Hynix would be forced to overhaul their current profit-oriented business strategy as both firms believe that the booming memory market, which has continued for 2-3 years, is likely to be over by the end of 2018, according to a Korea-based Digital Times report.
Micron is gearing up to expand production of 10nm-class DRAM chips at its Taiwan-based fabs between 2018 and 2019.
Having unveiled its engineering samples of 19nm 8Gb DDR4 products recently, Innotron is also expected to begin mass production for the chip in the first half of 2019.