Asus ZenFone 6 Review Rating
Summary
A superb phone and that was one of the best options at launch. Since several phones have been released with faster chipsets, excellent cameras at attractive price points. leading into 2020, new phones are about to launch with the latest Qualcomm Snapdragon 865. The Zenfone 6 is still a worthy consideration though, it is well priced with superb performance and class-leading battery capacity.
Announced back in May, the Asus ZenFone 6 should have been one of the most popular phones of the year with its attractive price point, flip-up camera and monstrous battery life.
You can buy it from Amazon from £519.99, but the lack of any network seller or other major UK retailer shows how woefully marketed this device has been in the UK market. Which is a shame, because it was one of the standout devices of 2019.
Specification
Processor: Qualcomm Snapdragon 855
RAM: 6GB or 8GB
Storage: 64GB, 128GB, or 256GB, expandable
Screen: 6.4 inches, 2340 x 1080 LCD
Main camera: Sony IMX586 48-megapixel image sensor, f/1.79
Wide-angle camera: 13 megapixels, 125-degree field of view
Battery: 5,000mAh
Audio: dual speakers, headphone jack
Rear-mounted fingerprint
No IP rating
MicroSD slot and 3.5mm
Design and Build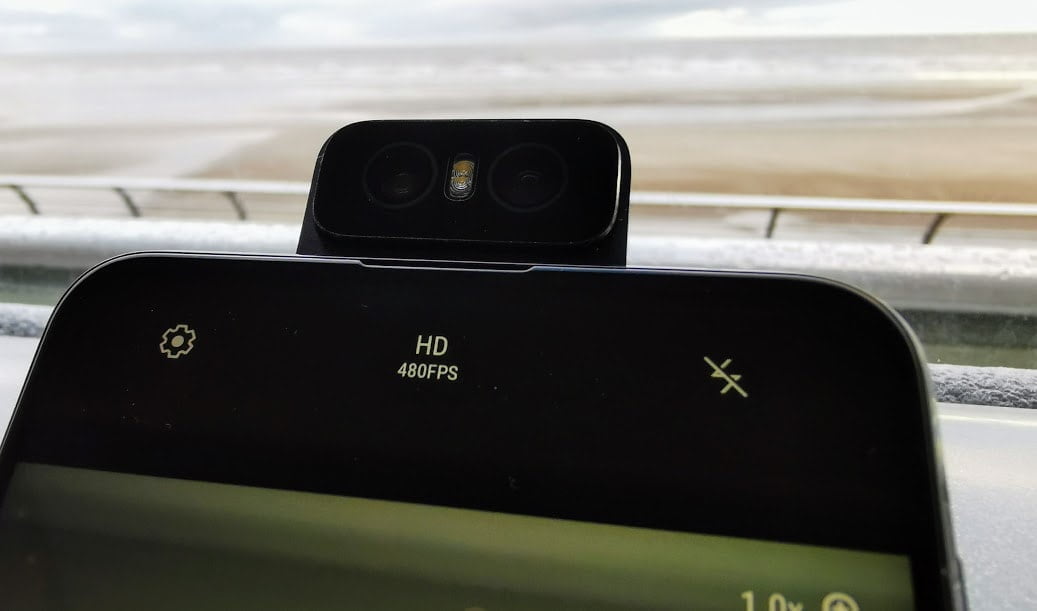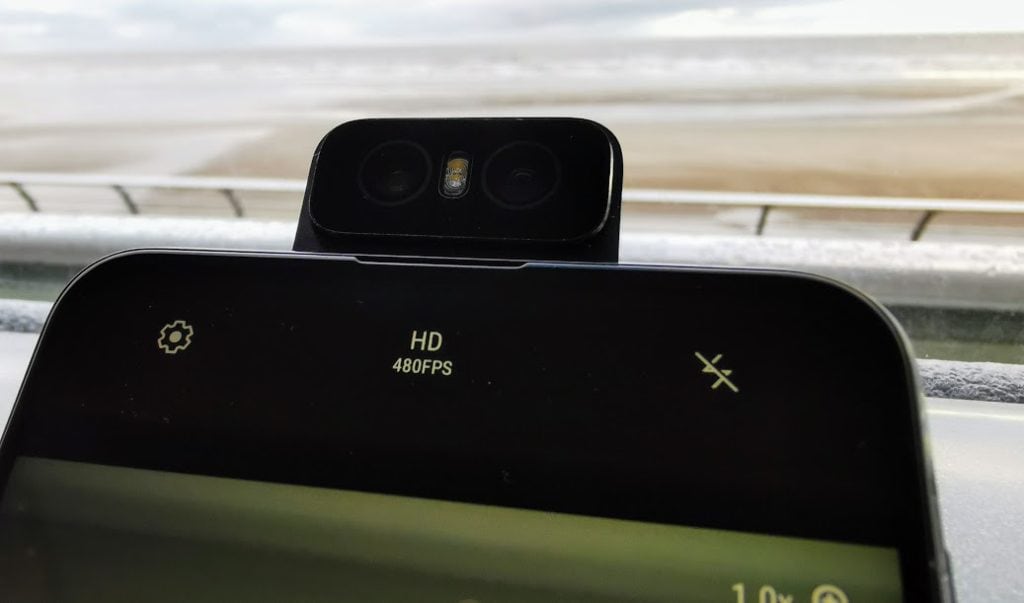 The main design feature of this phone is the flip-up camera, and in my opinion, it is the most innovative camera solution on the market. For a start, they get rid of the notch, which is always a bonus, but then rather than giving you an inferior selfie camera, you get the full potential of the rear camera, but on the front.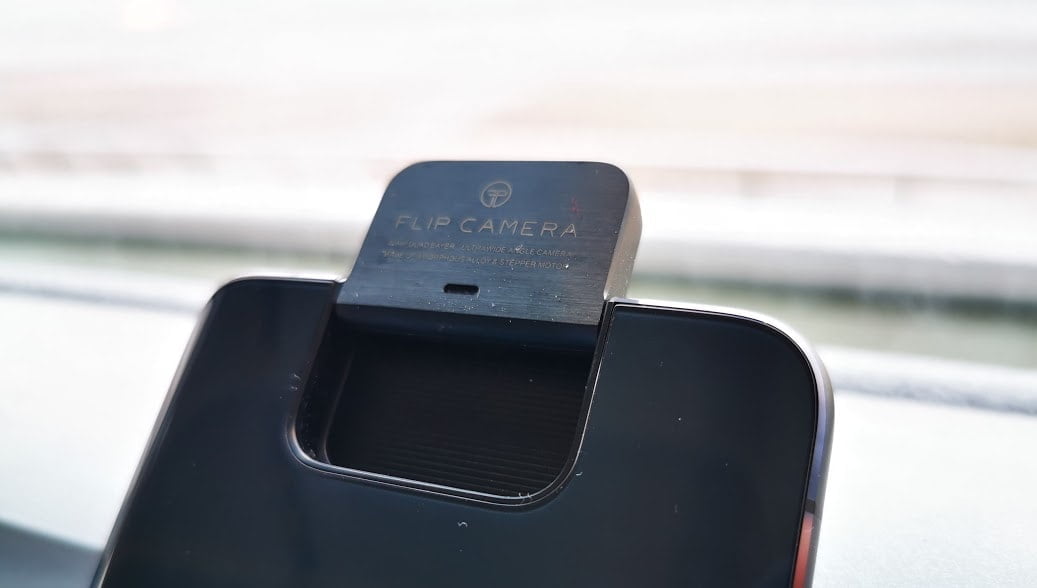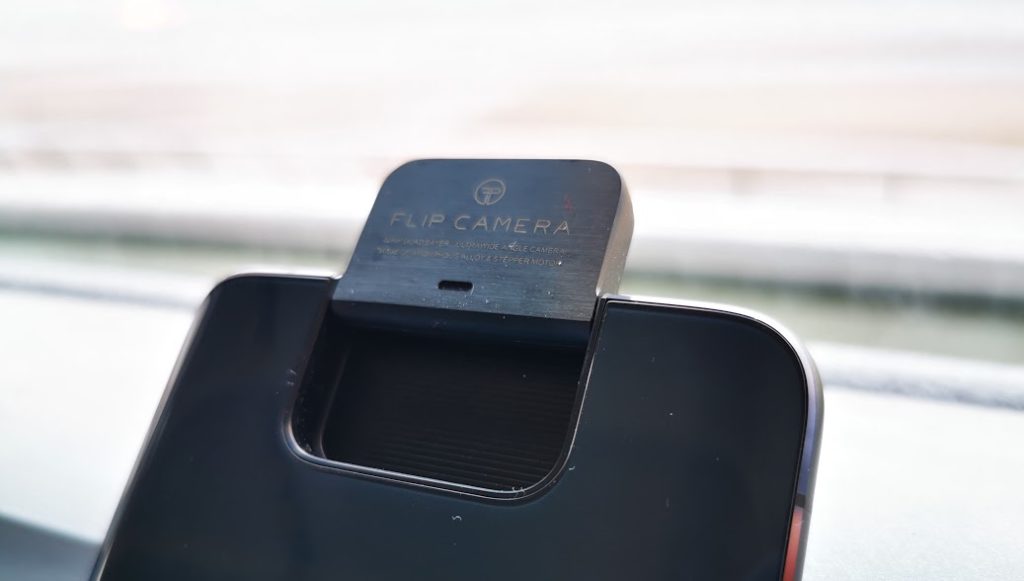 A mechanical design is going to be more prone to failure or damage than fixed solutions, but I will just pretend/assume that will never be a problem in the lifetime of ownership. The mechanism does feel well made, and ASUS says that the ZenFone 6's camera can flip out 100,000 times without a problem. Furthermore, it has an auto-retract feature that we've seen on the OnePlus 7 Pro.
Even though they have done away with the notch, this is not quite the all-screen phone you may have expected, the bevels around the edges are quite thick compared so many phones nowadays. I am very sceptical of the claimed 92% screen to body ratio with other websites indicating 83.8% which would put it behind the original OnePlus 7 and the newer 7T which both have a notch.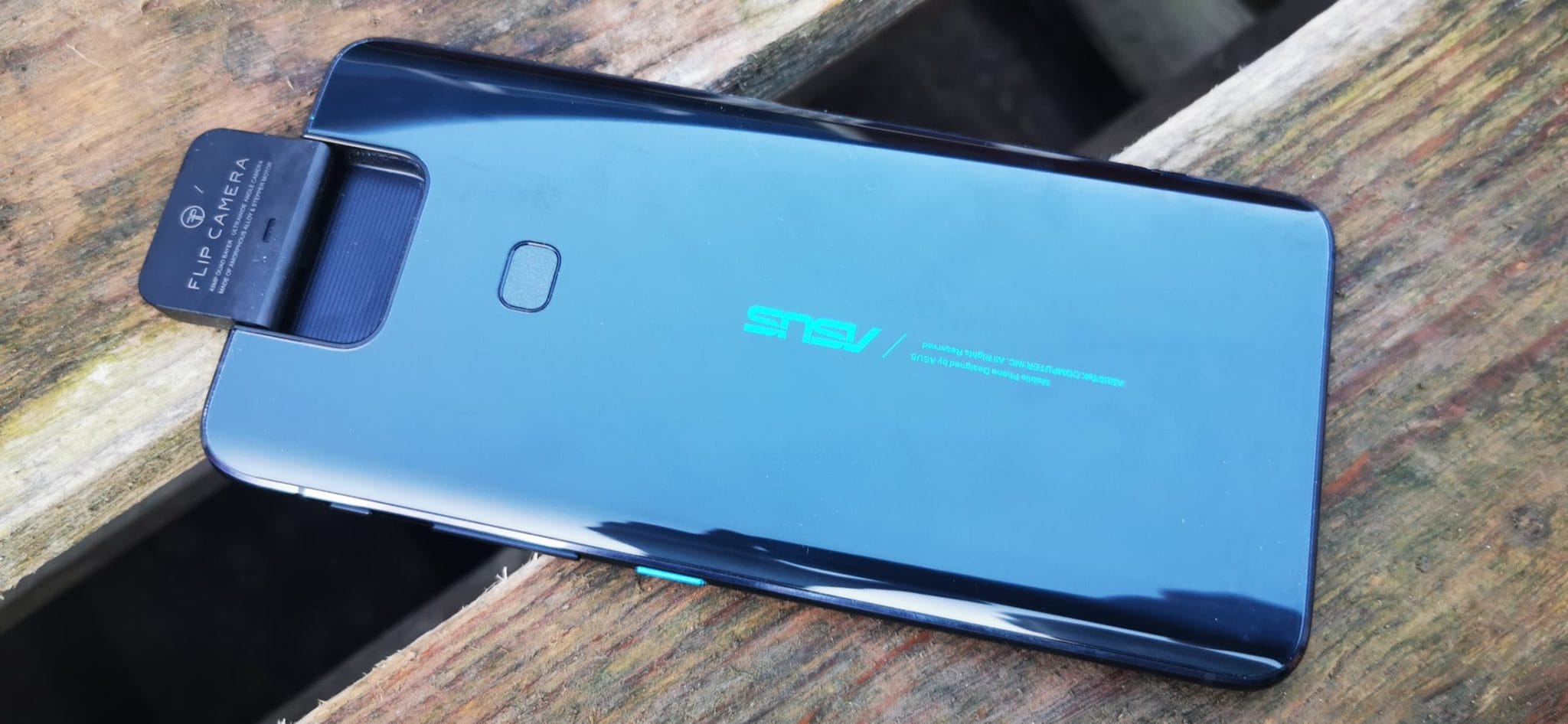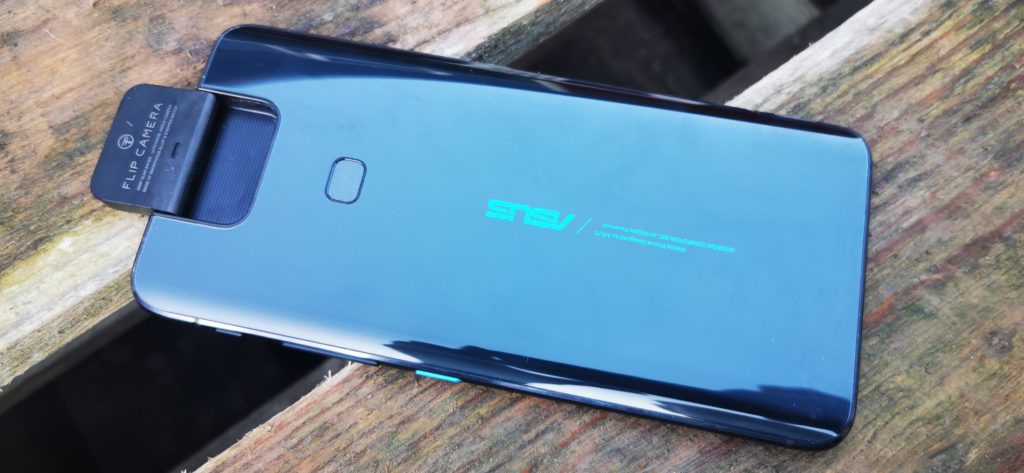 A couple of features that many phones lack nowadays is a MicroSD slot and 3.5mm headphone jack. This is perfect for a phone on the more affordable side of flagship pricing, allowing you to use cheap storage and earphones.
Sadly there is no IP rating, this is likely due to the mechanical camera and maybe the headphone jack.
Display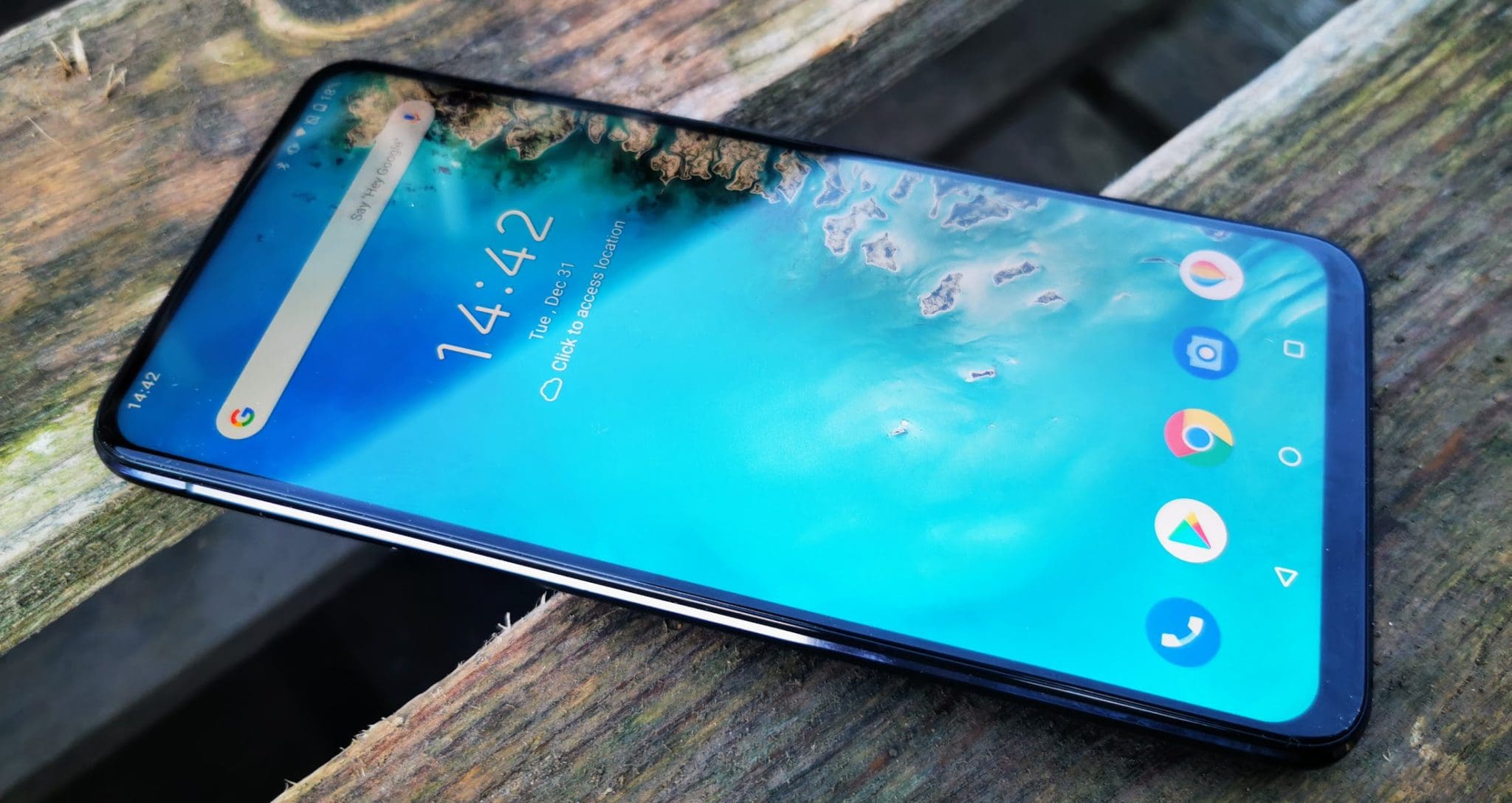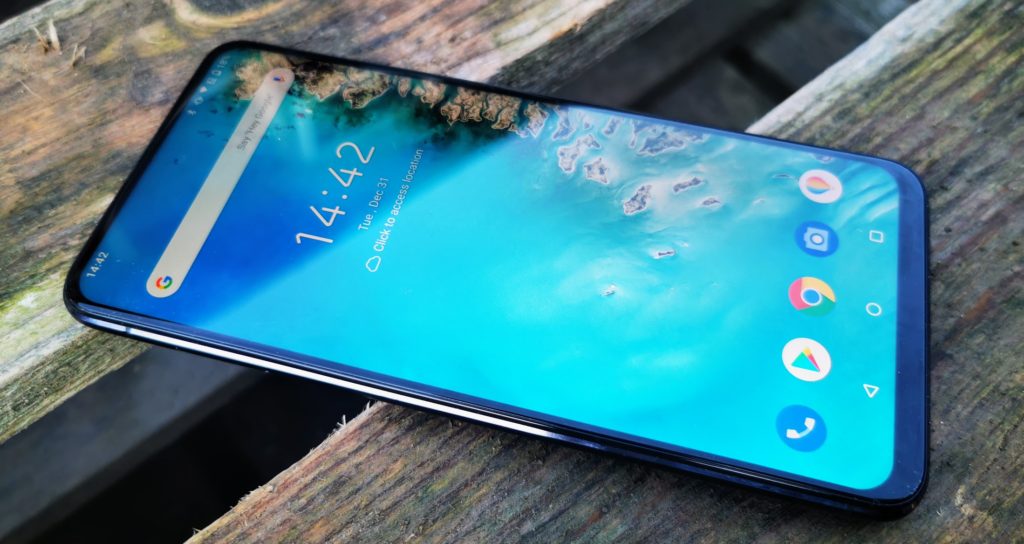 This phone has a 6.4-inch 1080 x 2340 IPS LCD which is then protected by Corning Gorilla Glass 6 this is a bit of a downgrade to the AMOLED display we see on most flagship devices nowadays.
Display brightness is excellent, the phone goes much higher than other phones I have reviewed recently with an IPS display. Being in the north of England in December I have not had much chance to use this outdoors in bright daylight, but I suspect it will perform well.
Colour accuracy is good, but it can't compete with the superior AMOLED technology found in phones like the OnePlus 7T.
IPS panels do not transmit light through the screen, which prevents under-display sensors from working. This, therefore, means Asus has had to leave the scanner on the rear unlike many flagship phones this year. I am mostly indifferent to the location, both have their pros and cons, with the rear location being both quicker and more accurate, but less convenient.
Camera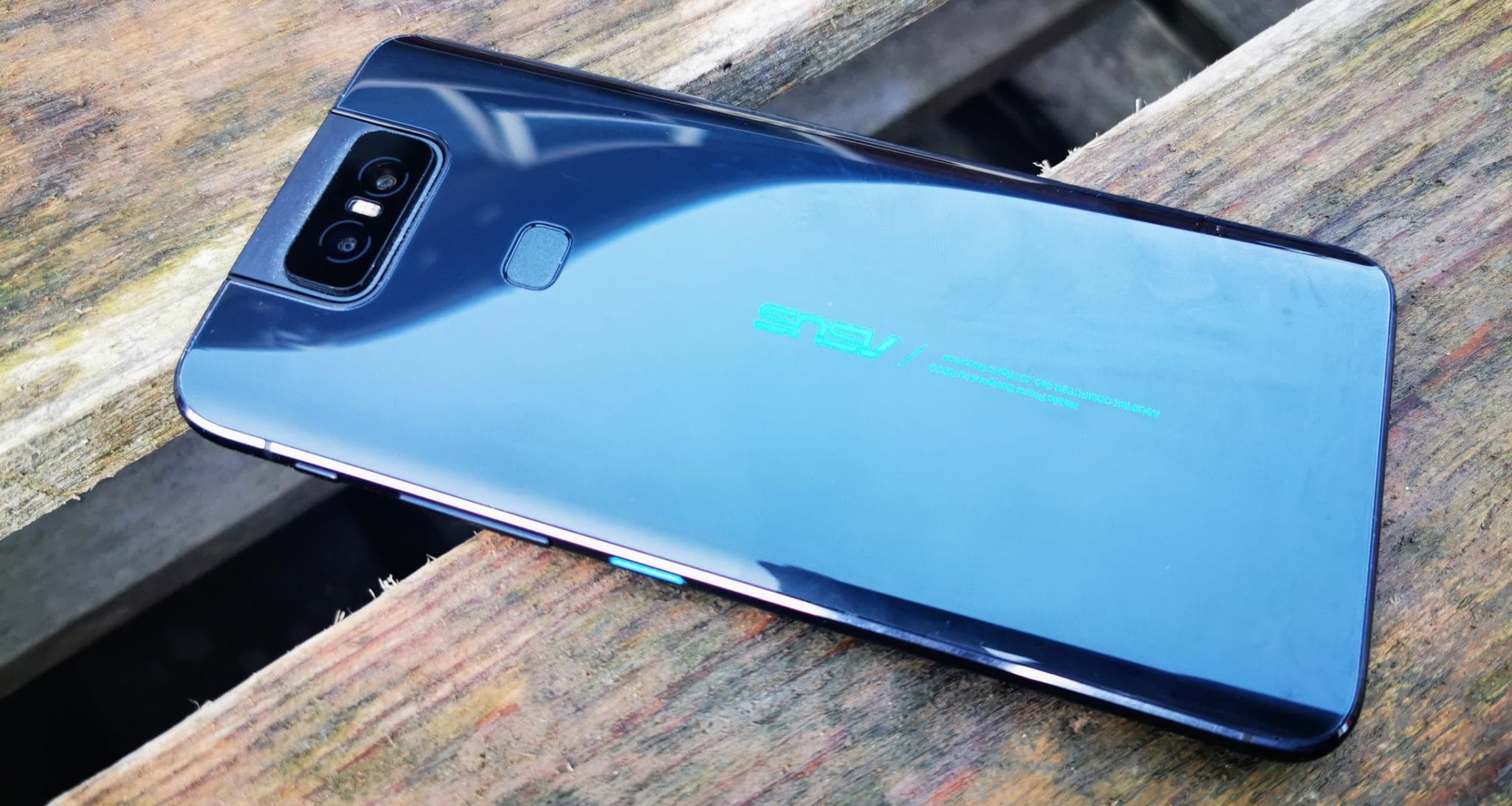 The main camera array features a primary 48MP camera (Sony IMX586 sensor, 0.8µm pixels, f/1.79 lens, 26mm lens, 1/2.0" sensor) and a 13MP ultrawide camera (f/2.4, 125mm). Neither pack optical image stabilisation (OIS) and the primary camera features phase detection and laser autofocus.
There is a notable absence of a telephoto lens, therefore, so no optical zoom. While not ideal, if I had to choose, I would take ultra-wide over telephoto any day of the week.
In general, the camera performs well. You get a large number of shooting modes including time-lapse, slo-mo, motion tracking, video, photo, portrait, panorama, night and pro modes.
Performance of the primary camera is on par with most of the other phones using the popular 48MP Sony IMX586 sensor. In good daylight, shots are superb, but like most phones, things deteriorate with low light.
For close up macro shots, the phone can't quite perform as well as other phones with TOF sensors or dedicated macro lenses, but it still does an admirable job.
Video is good, and the phone can shoot up to 4K 60fps and also has EIS (electronic image stabilisation).
Thanks to the innovate flip camera you get all the performance of the rear camera on the front, so this includes the wide-angle and 4K60fps video. Something few phones, if any, can compete with.
I found the Zenfone 6 does better than average with night-time shots both in the normal photo mode and low light. It can be very hit or miss, but that is true for most phones with low light.
Example Shots
Performance and Benchmarks
Having reviewed several phones with the Qualcomm Snapdragon 855 this year, it comes as no surprise that the performance is excellent. There is no slow down, lagging, no app crashes, or camera shutter delay. Navigating around the phone is both quick and smooth. It is not quite as good as some of the SD55 Plus phones with 90Hz screens that have launched after this device, but I only notice the difference when using two phones at the same time.
As for benchmarks this comes in slightly ahead of the BlackShark 2 and the Xiaomi Mi Mix 3 5G I have reviewed previously, but not by much.
Strangely the Zenfone 6 score higher than the Realme X2 Pro in Geekbench 5 for with a score of 732 for single-core and 2668 for multi-core vs 622/2660. This goes to show how inaccurate synthetic benchmarks can be.
Battery
The only other phone I can think of with a 5000mAh battery is the behemoth 7.2 inch Huawei Mate 20 X. So the Asus Zenfone 6 is almost unrivalled as far as batteries go, and it is so big they even have reverse charging at 10w.
As far as performance goes, you can easily squeeze out two days' worth of moderate use with this phone. On days where I used the camera heavily, the phone was still happily going by the end of the day.
This is perfect for power users who are on the phone all day. This doesn't often include me, but at press events or things like MWC where I am on my phone all day taking photos and using maps, a battery this big is a godsend.
The phone comes with 18W quick charging, which is OK but is falling behind many companies such as Realme, OPPO and Huawei, all of which offer much faster charging. The combination of 18W and the 5000mAh battery means you will be waiting around longer for a full charge too, but, because the battery is so big, it will be rare you need a mid-day charge.
Software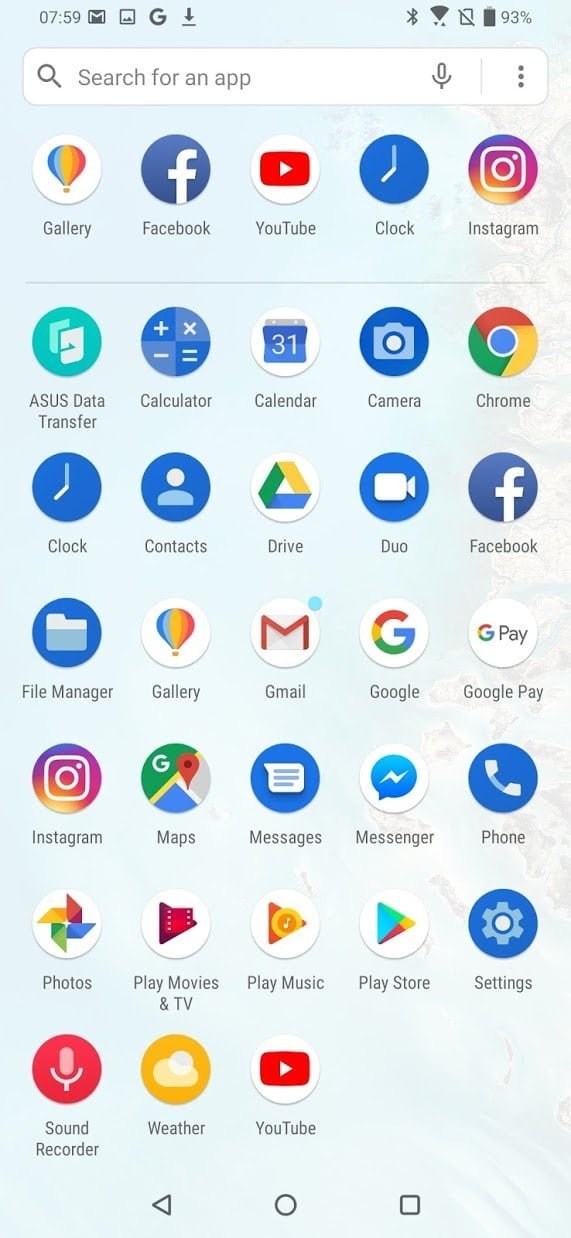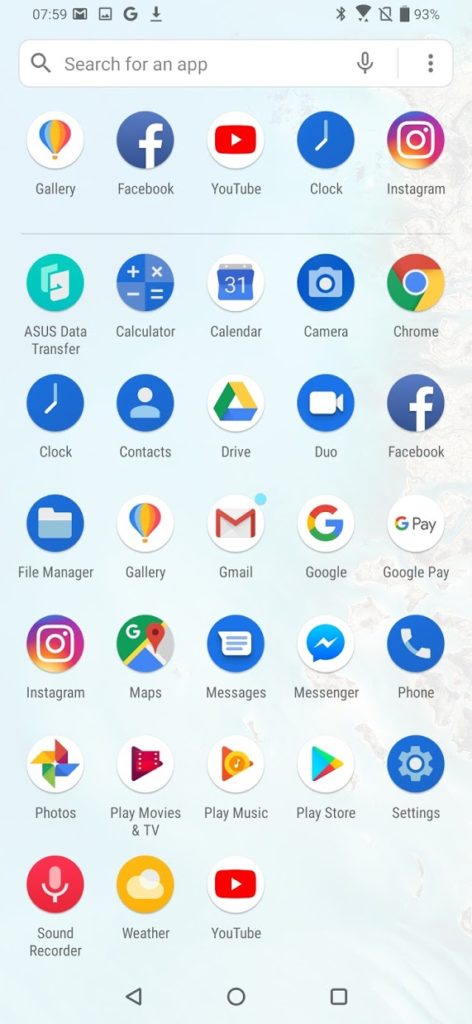 Asus have switched to an almost stock appearance to their OS, ZenUI 6, and this is a massive bonus, there is virtually no bloatware on the device and this gives them an advantage over other affordable brands such as Realme and Xiaomi.
This is one of the few devices I have used this year that has been upgraded to Android 10, which is very impressive, Asus was never a company I associated with quick updates. The combination of this and lightweight OS gives some reassurance that this phone will last you quite a while.
To make things even better, Asus makes it easy to unlock the bootloader of the phone allowing you to easily install things like LineageOS.
The combination of the affordable pricing, a lightweight OS that is updated quickly and an easy to unlock bootloader make this feel like ASUS have their sites set on OnePlus, and I hope this trend continues.
Overall
The Asus ZenFone 6 was probably one of the best phones of 2019, but the lack of UK marketing and distribution meant you probably never bought it or possibly even heard of it.
With current pricing from £519.99, it is still a good phone and certainly worth considering but age is not favourable to technology and since the announcement in May, many other new phones have come along. In particular, we have seen the launch of the new faster Snapdragon 855 Plus chipset with phones such as the OnePlus 7T and Realme X2 Pro featuring it, both of which are arguably better options.
For some perspective, the OnePlus 7 was announced the same month, if I had reviewed them both at launch I would have recommended the Asus over OnePlus, it has a better camera, far better battery, microSD and has a 3.5mm jack. Currently, there is no point getting the OnePlus 7 when the 7T is so much better for not much more money.
Still, even though the ZenFone 6 is getting on a bit, there is no other phone with a comparable selfie camera, nor any other flagship phone with such a large battery. It is the ridiculous sized battery that could make this a better choice for some over the OnePlus or Realme.
Asus may not have had the best reputation for phones in the past, but with the launch of this phone, as well as the well regarded ROG phone series, things have changed a lot for the company and I am excited about what they will release for 2020.
Last update on 2022-06-19 / Affiliate links / Images from Amazon Product Advertising API