Over the past few years, 4K content has boomed, it is not just Netflix and Amazon that stream in 4K but most flagship phones can record in 4K now, most of the prominent YouTubers upload in 4K and many more up and coming influencers.
While 4K is fantastic, it is not always ideal, if you want to archive old footage, it can take up a vast amount of space. Alternatively, if you want to take some videos away with you on holiday on a laptop or tablet, you probably don't want file sizes of several gigabytes. So having a 4K video converter is a great investment.
WinX HD Video Converter Deluxe is an excellent tool for you to download, convert and edit your files whether they are in 4K or any other resolution.
With this software you can download files directly from YouTube, you can import files from your drive, edit them including adding subtitles, cropping and trimming, and finally convert the files into whatever format you want.
Import and output formats are extensive with options to convert any 4K video (MKV/HEVC/H.265/M2TS) shot with GoPro, DJI, DSLRs, iPhone X or Android devices to MP4, H.264, HEVC, MOV, AVI, MKV, WMV, MP3, and other 200+ formats.
Download YouTube Videos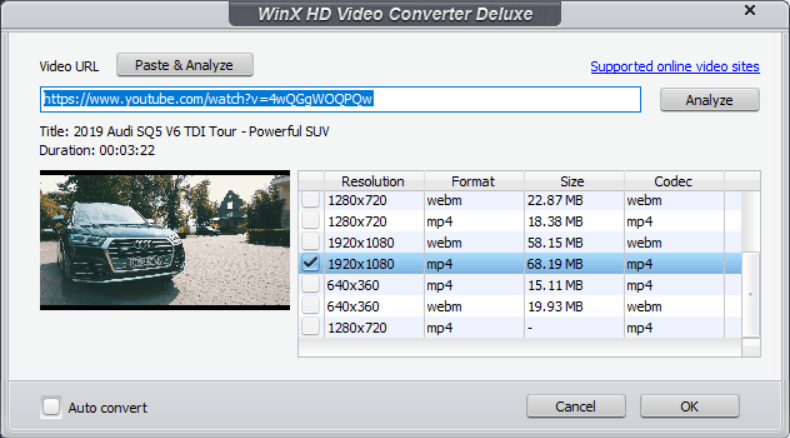 Many people like to be able to download YouTube content for various reasons; this may be for a guide that you know you will need to use in the future, or to archive content into your Plex library.
Doing this couldn't be easier, on the top panel of the software there is a button for YouTube URL, when you click on this it brings up the option to paste in a URL. You can use any URL, it doesn't have to be from YouTube, the software will then scan the page to find a relevant YouTube embed.
With the video identified, you can then select your resolution and download it. If you want to convert it at the time, you can hit the auto convert and select whichever option, you want.
Convert Files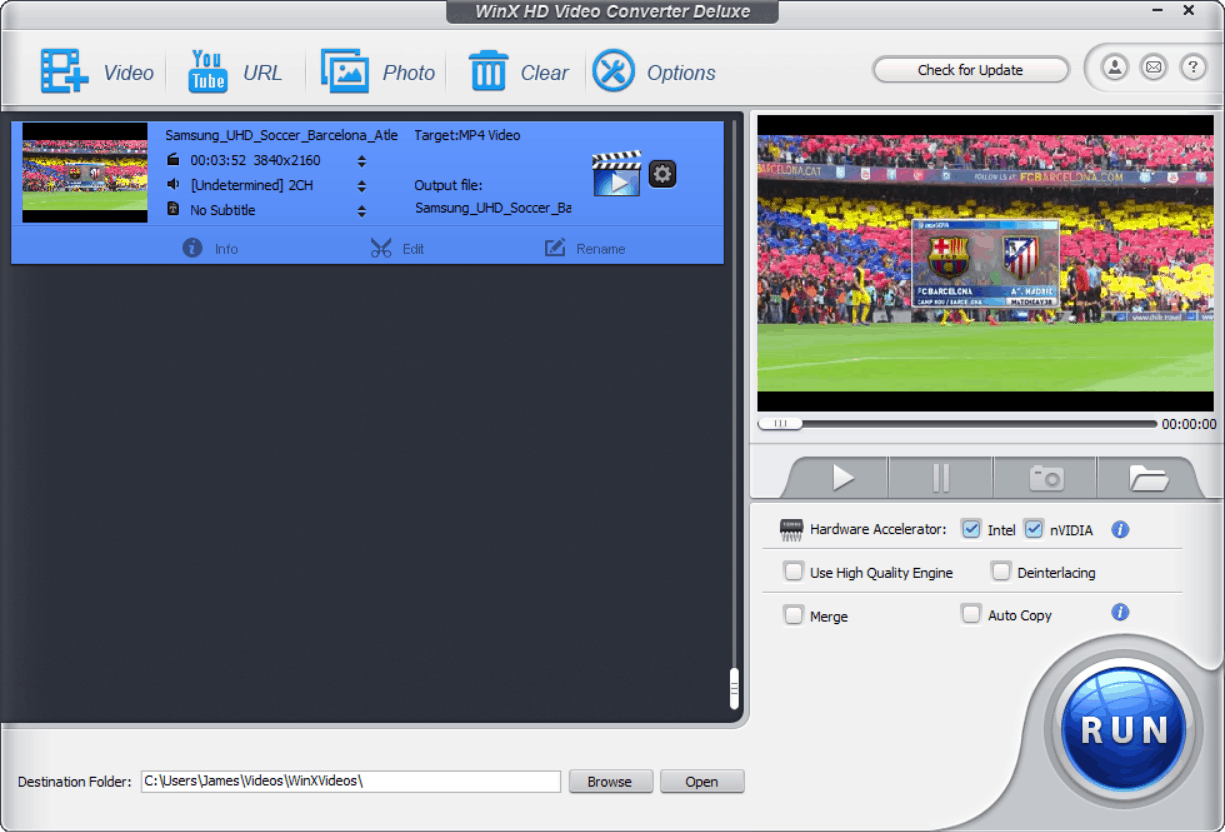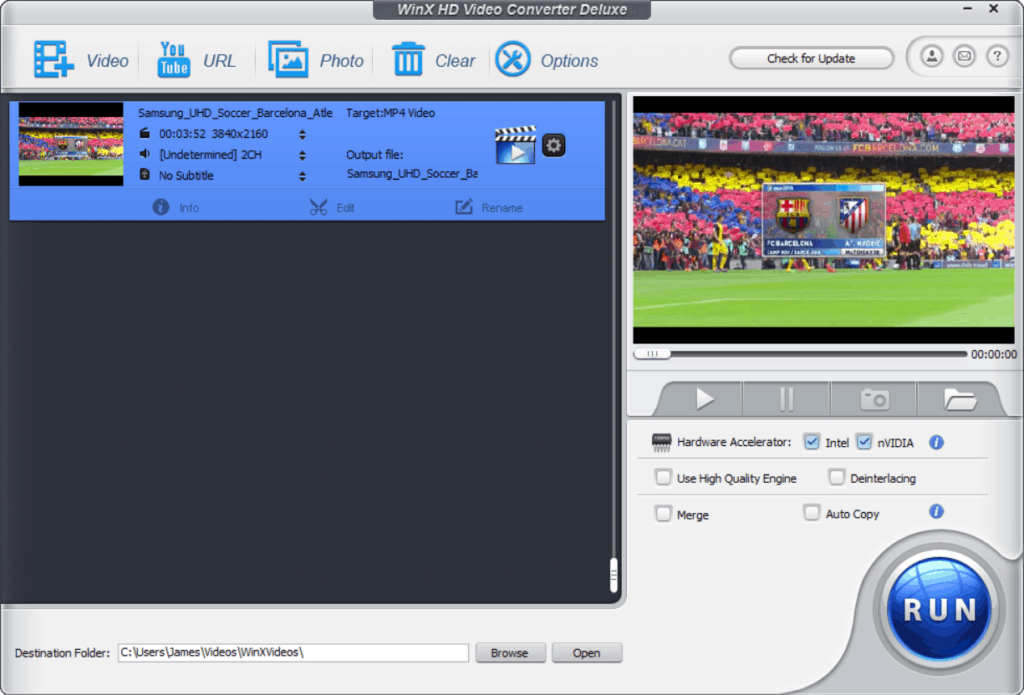 When you have a file you want to convert, you can browse to the file you want converting, importing it into the software.
You can optionally make edits. So for me, I sometimes record demo footage from phone reviews, but I only need a short clip, so I can clip the footage down to a suitable length. You can also optionally add things like subtitles and more.
When you are happy with your edits, you can select your output profile. The software will automatically choose one for you, but you can find whatever option best suits you. This includes converting 4K down to HD, converting a video file to audio and changing the output file type. So, for example, you can convert HEVC to MP4.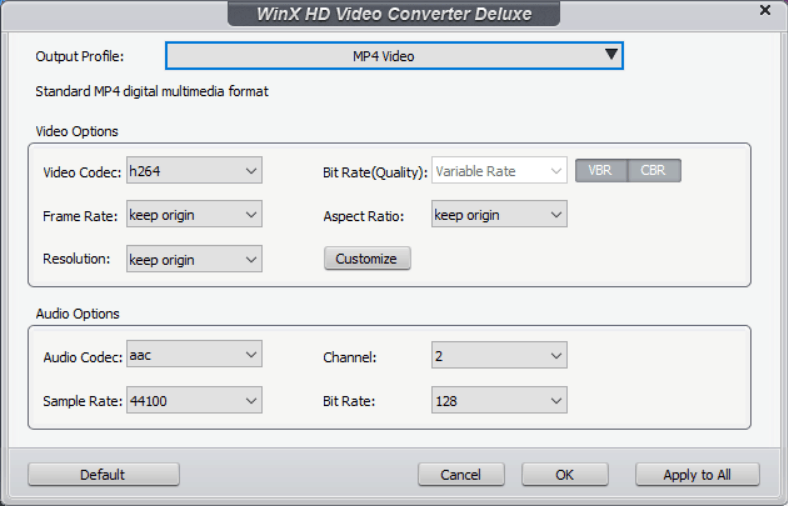 If you have a modern graphics card from Nvidia you can optionally have the software use hardware acceleration to speed up the conversion process.
I tried a few file types, but one example was a demo 4K TS file from 4Ksamples. This file was 1.2GB 4 minutes long and in the HEVC codec. So a lot of devices would struggle to play this.
The software was able to convert this file down to 500MB and into the MP4 format while retaining the resolution and still looking amazing when I played it on my 4K screen.
Original file
Overall
If you find yourself needing to convert media files, do basic edits or download YouTube videos then WinX HD Video Converter Deluxe does the job. It is very easy to use. Generally, the software is sold at $29.95, but now you could get a licensed copy of WinX HD Video Converter Deluxe for free by courtesy of the developer's giveaway campaign. Just go the official giveaway page to free download the 4K video converter to have all your video jobs done.