eero has been available in the US for a while now and the Pro model has been particularly popular, consistently rated 4.6 out of 5 stars in the US.
It joins a very crowded market place, Netgear dominates the scene with their Orbi Mesh systems, but I have also found TP-Link Deco, Tenda Nova, and D-Link COVR all to be excellent options.
Most of these mesh Wi-Fi systems will offer similar performance depending on if it is dual-band or tri-band system. What differentiates most systems is their usability and reliability and this is something that eero is known for.
The standard eero is £99 for a single router or £249 for a three-pack, this uses a dual-band system, so the performance is not quite as good as more expensive models as it has to share the backhaul channel.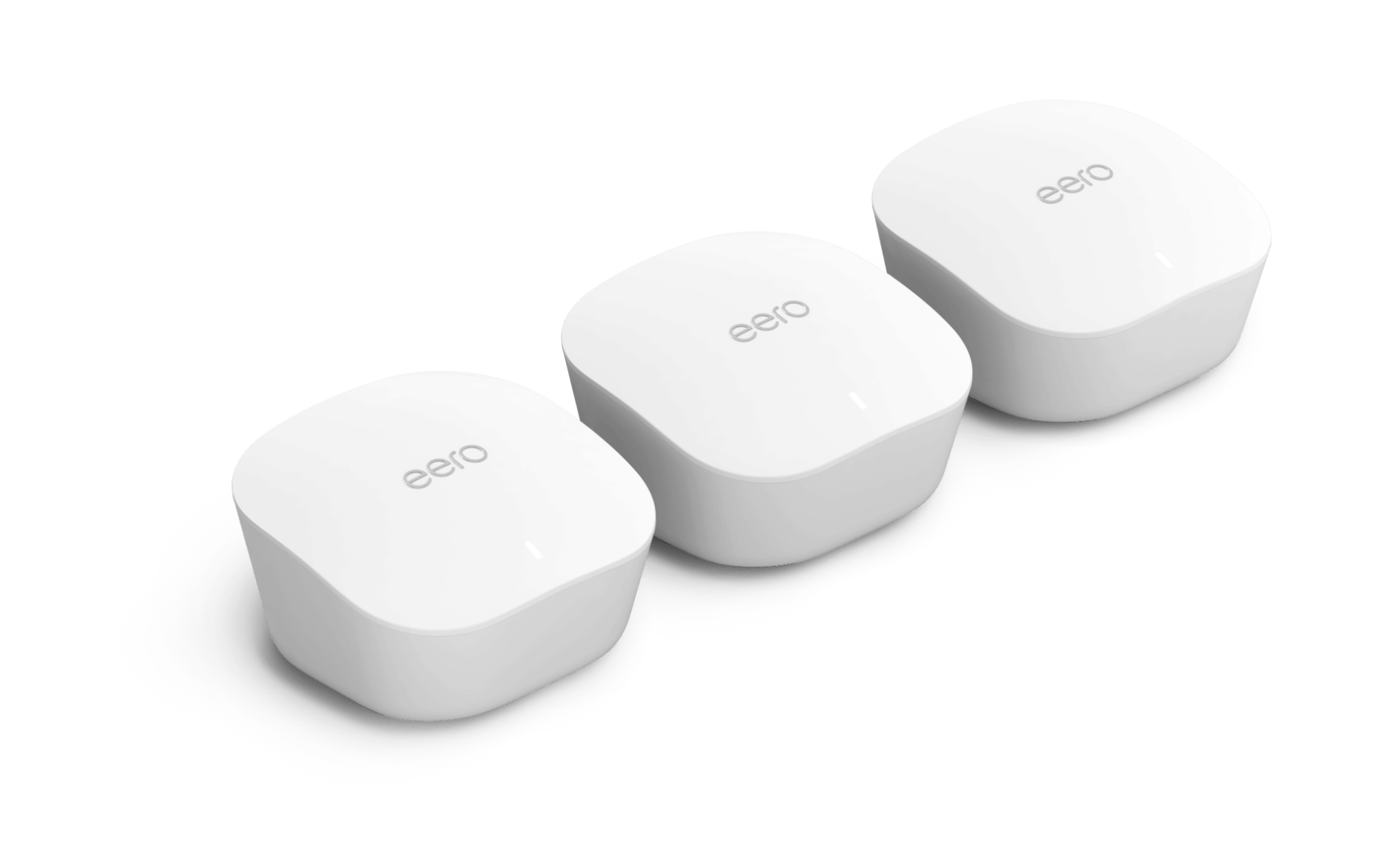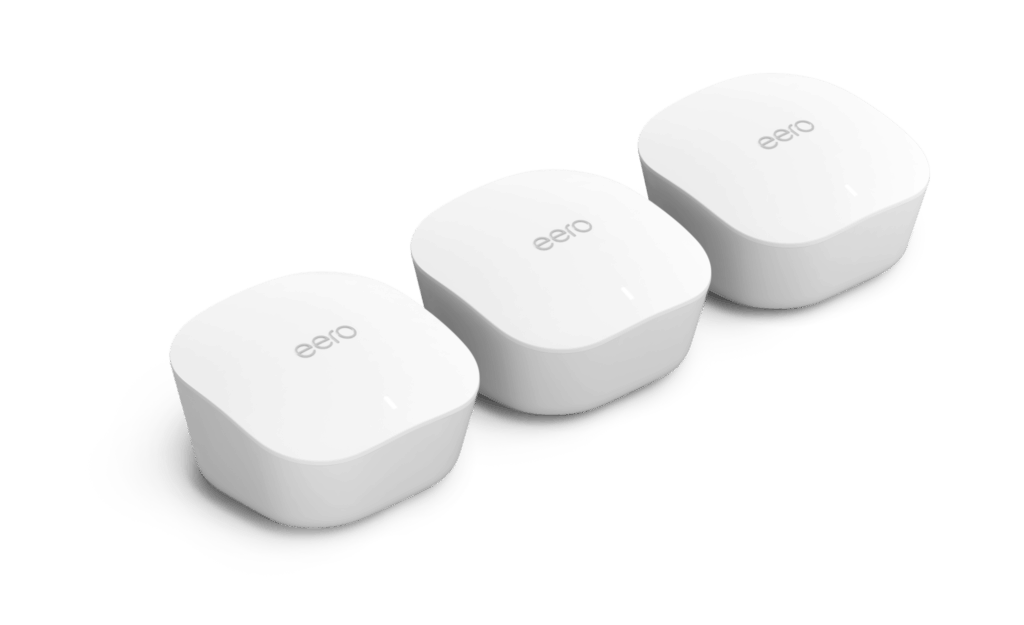 The eero Pro system is tri-band so will offer significantly better bandwidth between satellite and the primary router. This starts at £197 for a single router or £429 for three.
Currently, the top of the range Netgear RBK53 which is a three-pack is around £415 so the eero is reasonably competitive in pricing. However, on the lower end of the market, you can get three-pack dual-band systems for well under £150 such as the TP-Link Deco M4.
Both systems feature a dual gigabit port layout that are auto-sensing, so the primary router will use one port for the WAN and then the second port is spare for local area network connections
[content-egg module=Amazon template=list]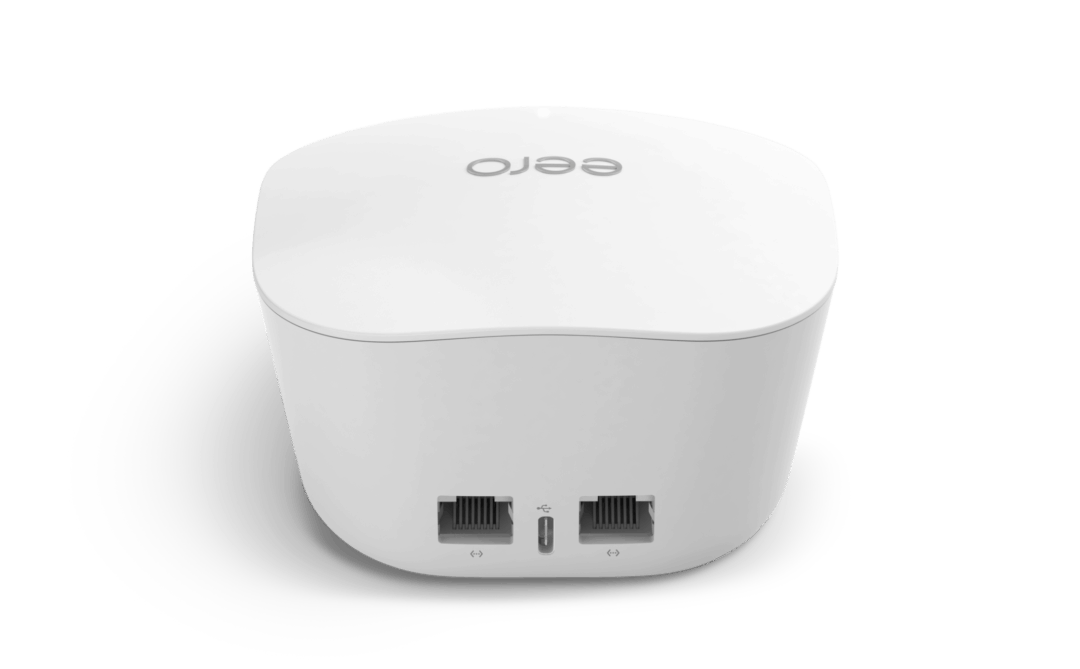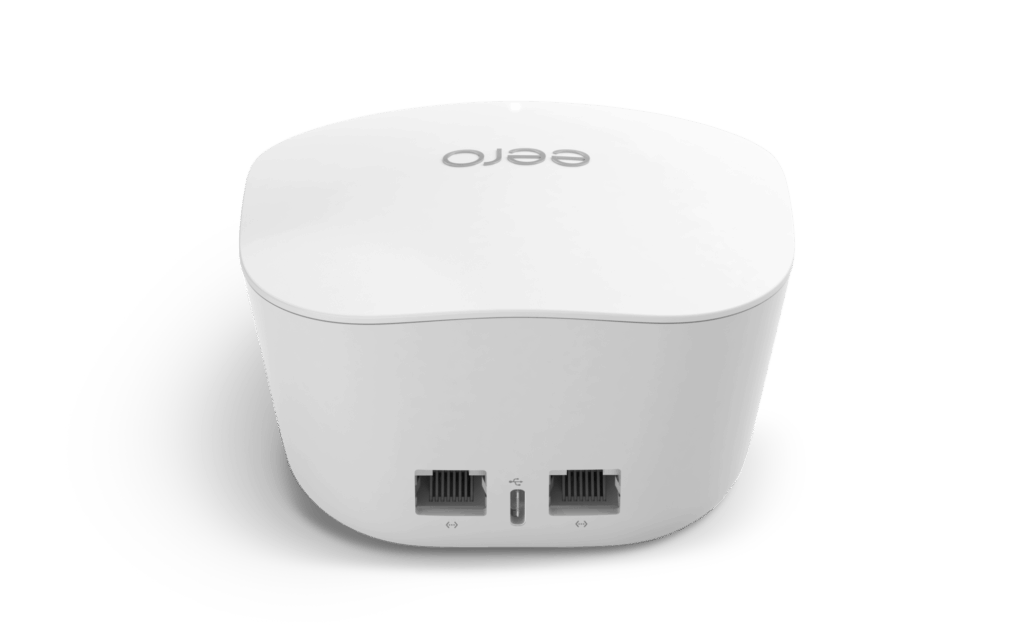 Other features of the system include:
Intelligent WiFi
eero's TrueMesh software makes it possible to add as many eero devices as needed to seamlessly cover any home. TrueMesh maintains the connections between devices, optimises the best route for data, and intelligently routes traffic to avoid congestion, buffering, and drop-offs. This allows for a better WiFi experience throughout the home. Additionally, eero software automatically updates about once a month with new features, so your system is always getting better.
Customise Your System
Adding even one eero device will improve your WiFi experience. But every home is different so it's important to be able to customise a WiFi solution that can handle the unique size, shape, and materials in your home, along with the devices you and your family use—that's why eero devices all work together. And their sleek, compact design blends into any décor so you can place them anywhere. You have your choice of two form factors:
eero—our most affordable option yet, the all-new eero offers simple, reliable WiFi for streaming, gaming, and working from home.
eero Pro—eero Pro is the most powerful option with tri-band radios, letting you do more in every room of your home—and the back garden, too.
WiFi That Works for You
Whichever devices you choose, setting up your eero WiFi takes just minutes. Once you're set up, use the eero app to manage your network, pause the internet, share your network with friends or guests, and more—whether you are at home or on-the-go. Enable the eero skill to pause WiFi for specific profiles when screen time is over or you want the family to gather for dinner, or to find connected devices like phones—all with just your voice.
Safe and Secure—WiFi You Can Trust
eero is constantly looking for security threats and automatically pushes updates to keep your network, devices, and home safe. If a vulnerability were ever discovered, eero would be able to quickly and automatically update all online systems. eero collaborates with leading security firms whose experts conduct end to end tests to ensure there are no vulnerabilities. Customer trust is our number one priority. We collect network diagnostic information only to improve the performance, stability, and reliability of our products and services, and to provide customer support. Key features of eero network security include:
Data Encryption—offers encryption for connections between eero devices, the cloud, and the app.
WPA-2 Encryption—required for client devices to connect to the eero network.
Profile Protection—log into the app through a secure single-use code that is delivered via text.
[content-egg module=Amazon template=list]