Do you want more Alexa in your life? If so then Amazon have lots of new products to ensure Alexa can be with you for every waking moment, wherever you go.
There are three highlights from the announcement.
[content-egg module=Amazon template=list]
Related:
Echo Studio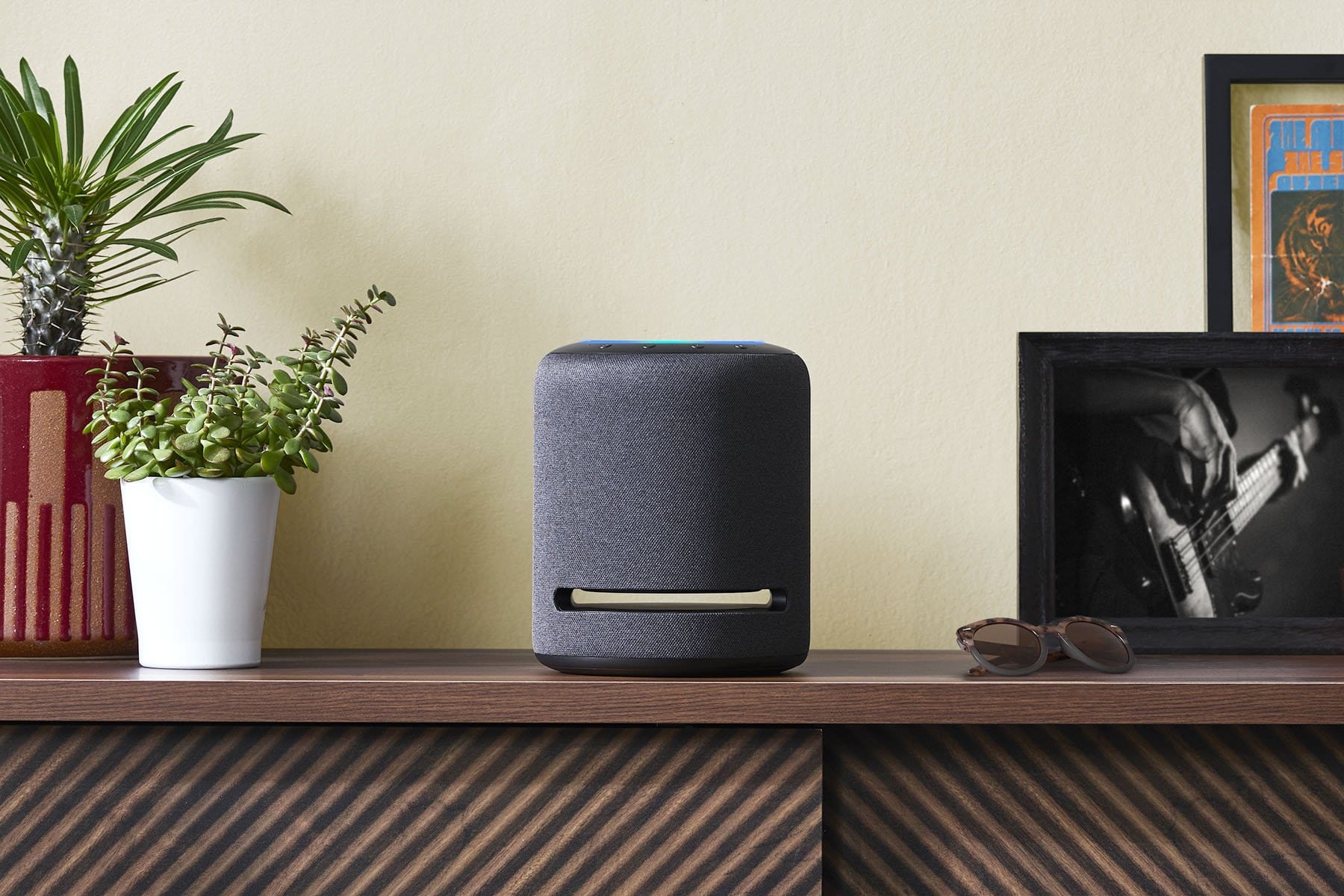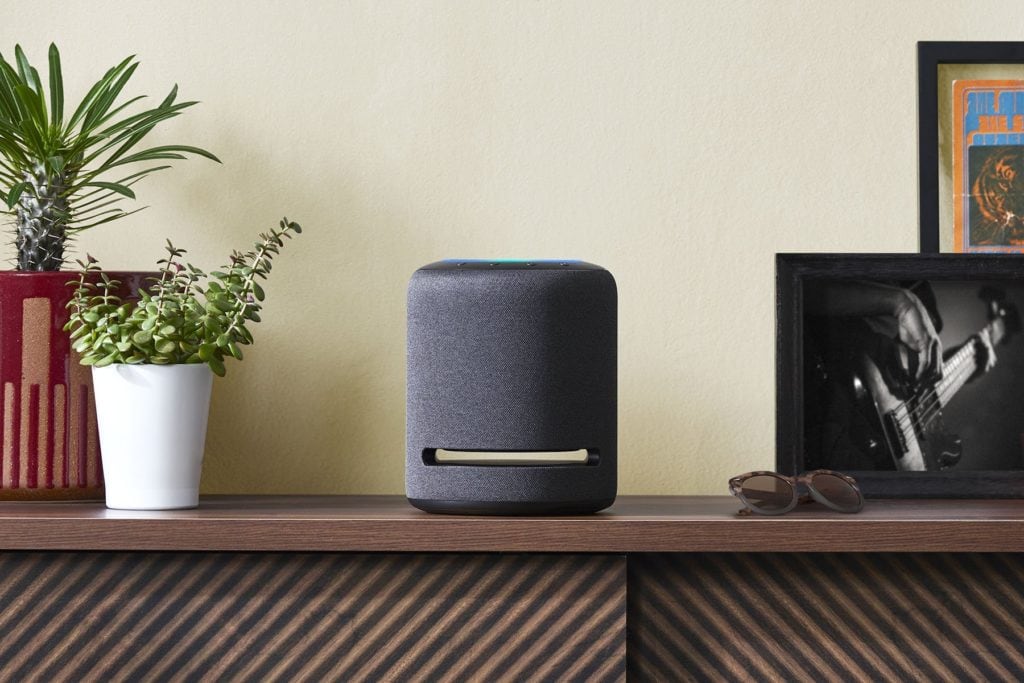 Amazon up the ante with audio quality with the new Echo Studio. It has five built-in directional speakers including a 5.25-inch woofer and 330W of peak power which produces deep, rich bass by using the bass port at the bottom to maximise airflow and bass output from the woofer.
Plus it has a 1-inch tweeter and three 2-inch midrange speakers that deliver dynamic midranges and crisp, high frequencies. Plus, it has a 24-bit DAC and a power amplifier with 100 kHz of bandwidth for high-res, lossless music playback, available via Amazon Music HD. Echo Studio also automatically senses the acoustics of your space and fine-tunes audio playback to deliver optimal sound—no matter where you put the device in the room.
Echo Studio is the first smart speaker to deliver an immersive three-dimensional (3D) audio experience using Dolby Atmos and Sony 360 Reality Audio. It brings listeners closer to their favourite artists and songs, allowing them to experience music the way that artists intended it. Universal Music Group, Warner Music Group, and Sony Music Entertainment are bringing a growing library of new music, current hits, and legendary tracks to these immersive formats. Native 3D music is only available on Echo Studio with an optional Amazon Music HD subscription, a new tier of the highest quality streaming audio available.
One or two Echo Studio devices can be paired with select Fire TV devices for audio playback with multi-channel sound and support for Dolby Atmos, Dolby Audio™ 5.1, and stereo audio. Echo Studio also has a built-in Zigbee smart home hub, which can be used to control compatible smart home devices—making it the perfect addition to your family or living room.
While you can use this as part of a 5.1 system, the shape of it does not lend itself well for a centre speaker. However, two of these for the left and right channel, which would cost £380, would be a pretty awesome TV audio upgrade.
Echo Flex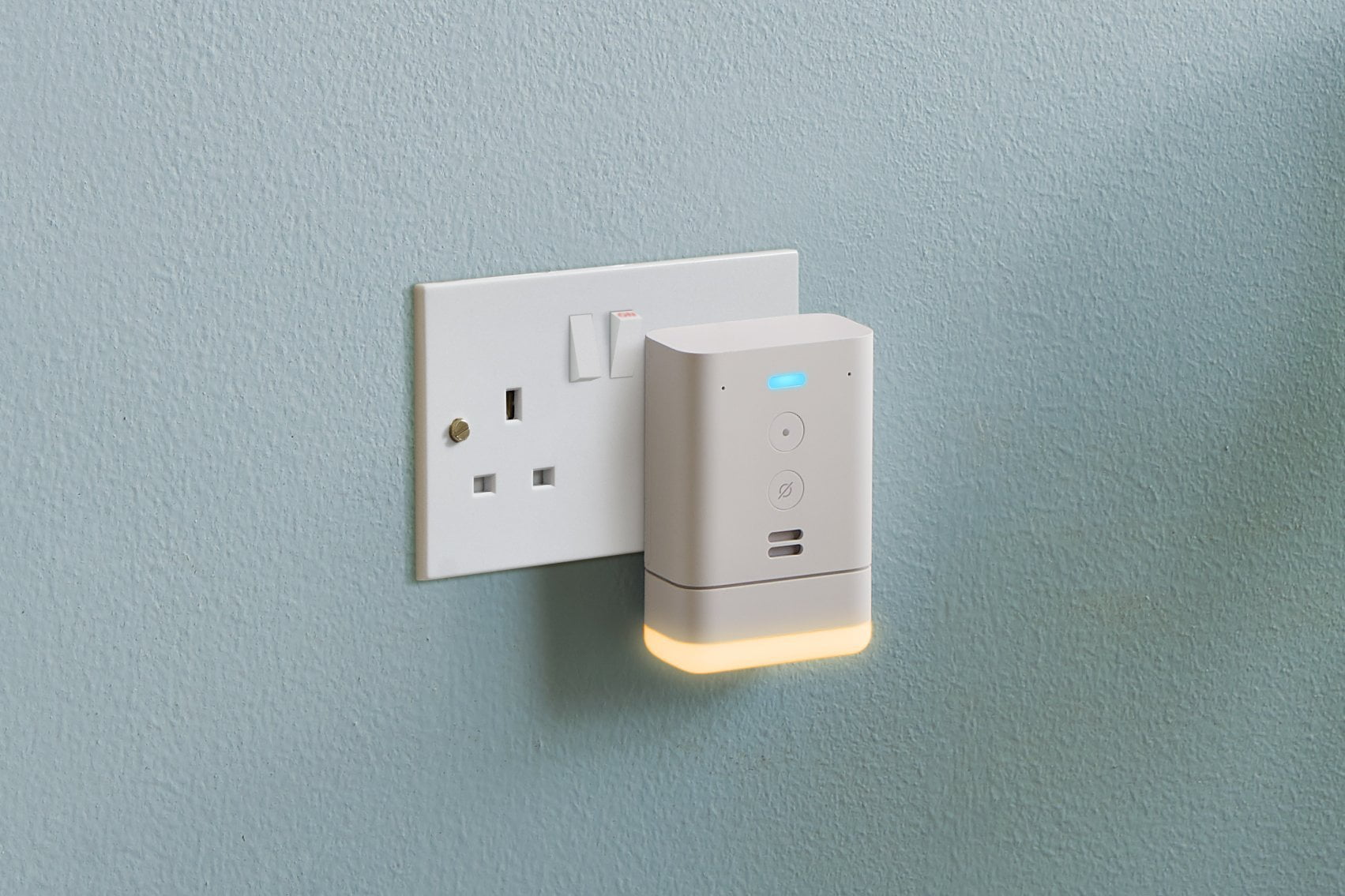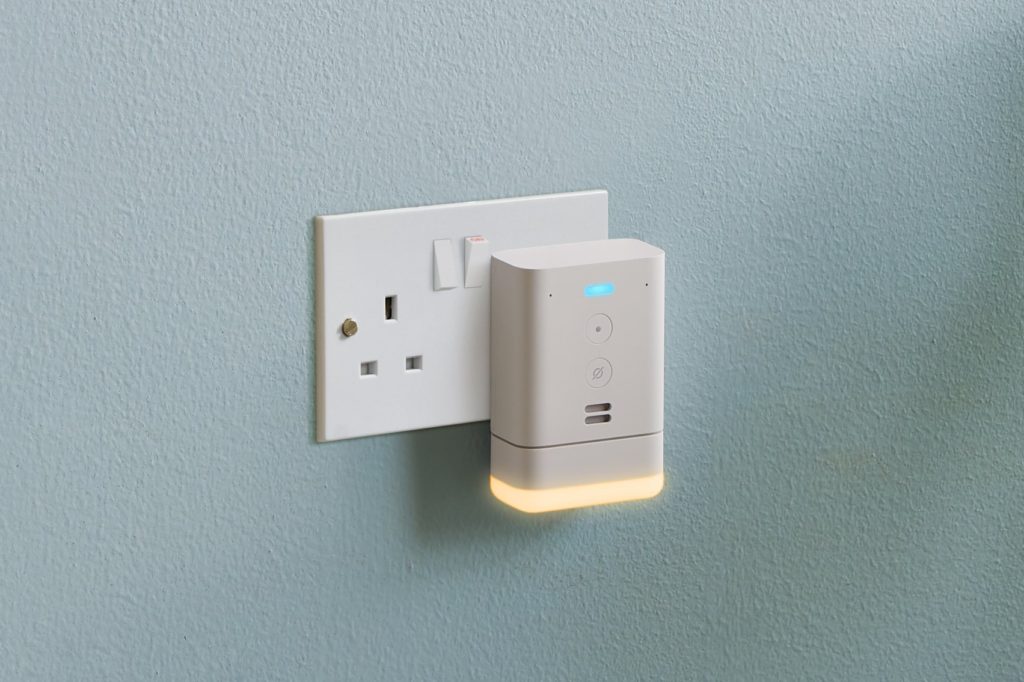 This is the product where Amazon try and become ingrained into your life wherever you go in your house. At just £25 it is one of the things I would likely buy without consideration, even if I end up not using it.
It plugs directly into a standard electrical outlet, making it perfect for those places in your home where cords can be a hassle like a hallway, garage or utility room. Simply ask Alexa to control compatible smart home devices, make an announcement, or check the score of a favourite sports team. Responses will come through the small speaker on the device that's been optimised for Alexa's voice. Echo Flex also has a built-in USB port so you can easily charge your phone or add an optional accessory, like a Smart Night Light or Motion Sensor, all while using only one outlet.
One of the main uses I have for Echo is Ring notifications, so this is a brilliant affordable alternative to a Ring chime, providing you with more functionality for the same price.
It will also be interesting to see what 3rd party manufacturers do with the accessories you can plug in it.
Echo Buds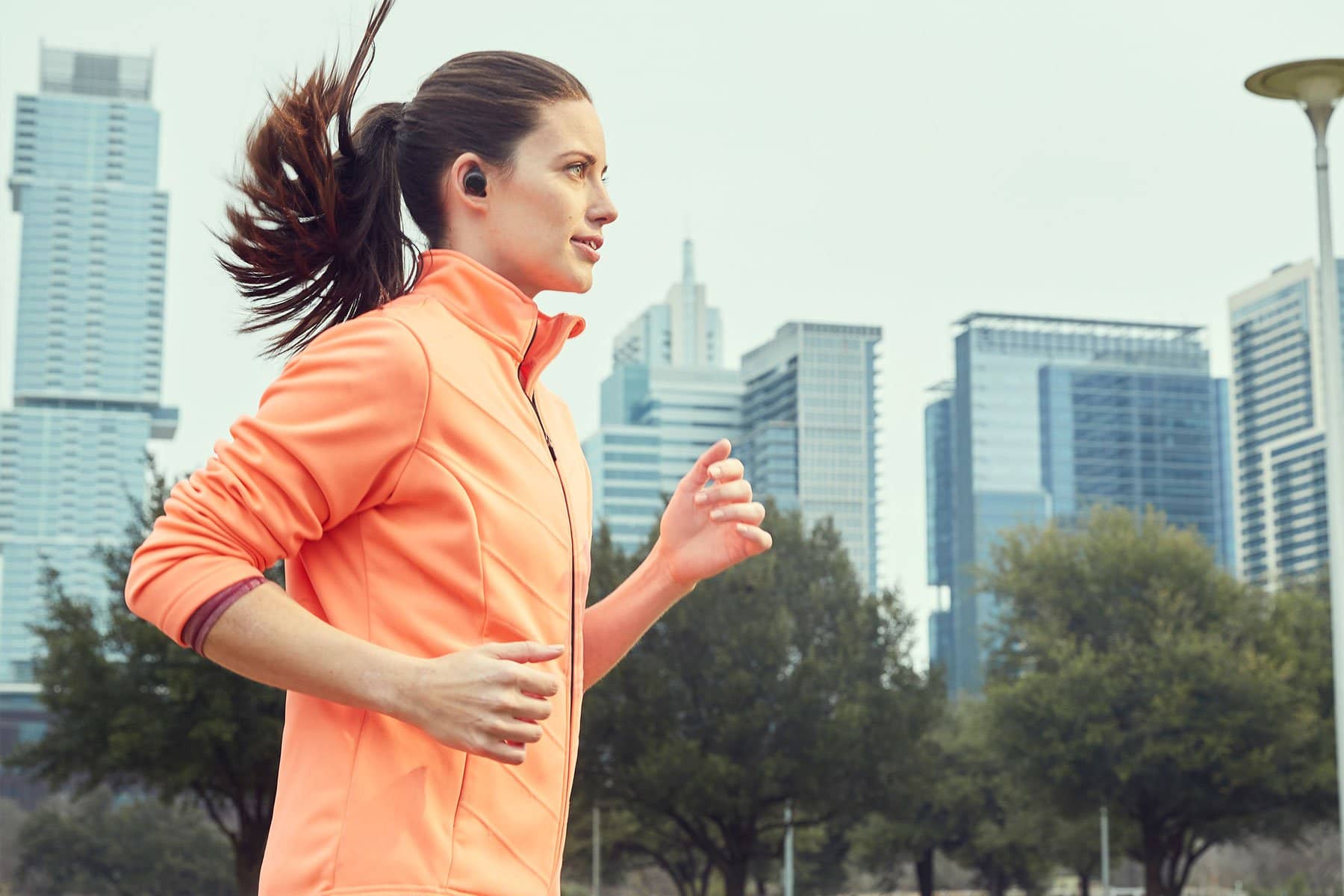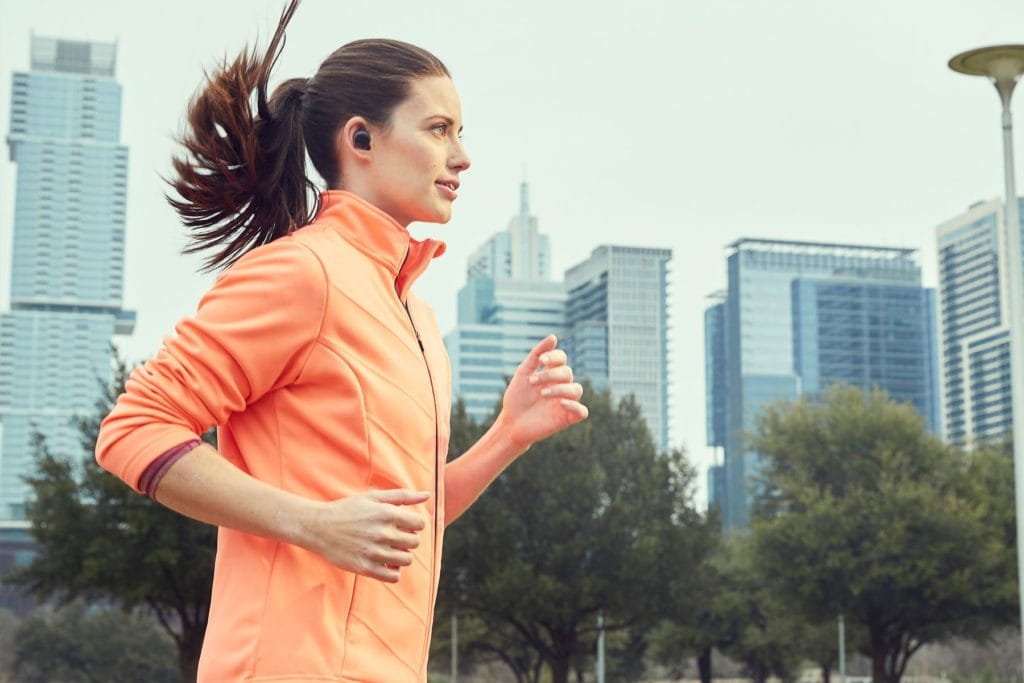 Amazon earphones with Alexa built-in was inevitable. Priced at just £119.99 these are surprisingly affordable compared to big named competing brands, what excites me the most about these is not so much the Alexa integration but the claimed Bose Active Noise Reduction.
Wire-free earbuds with ANC for just £119.99? Sign me up! Assuming the sound OK.
One downside I can see is that they are only rated IPX4 which is OK for walking around in light rain, but will not fare well when I am in the gym.
Echo Buds have two premium, balanced armature drivers in each earbud—the driver design is inspired by in-ear monitors used by professional musicians, to deliver crisp, clear vocals and dynamic bass. This design makes Echo Buds perfect for listening to your favourite music, Audible book, podcast, or radio station. Plus, with Bose Active Noise Reduction Technology, you can choose to minimise the noise around you. If you're in a crowded coffee shop or working in an open office space, double tap either earbud to turn Active Noise Reduction on. When you are walking down a busy street or at the train station—places where you want to hear the world around you— double tap either earbud again to turn Pass-through mode on.  
Echo Buds come with three different sized ear tips and wing tips for a secure fit that you can wear throughout your day. Each earbud is sweat resistant and IPX4-rated to withstand splashes or light rain. And with one full charge, Echo Buds have up to five hours of music playback or four hours of call time. The included charging case holds up to three additional charges, which means 15 additional hours of music playback or 12 hours of call time. Echo Buds connect to Alexa through the Alexa app on your mobile device and use your existing device's data plan to access a range of features such as music, navigation via Google maps, calling, and more. You can also tap and hold your Echo Buds to access your phone's native voice services—Siri or Google Assistant.
The other stuff
On top of all the this, they also announced another Echo Show, this time the Show 8, so sitting in the middle of the other two and this will cost £119.99.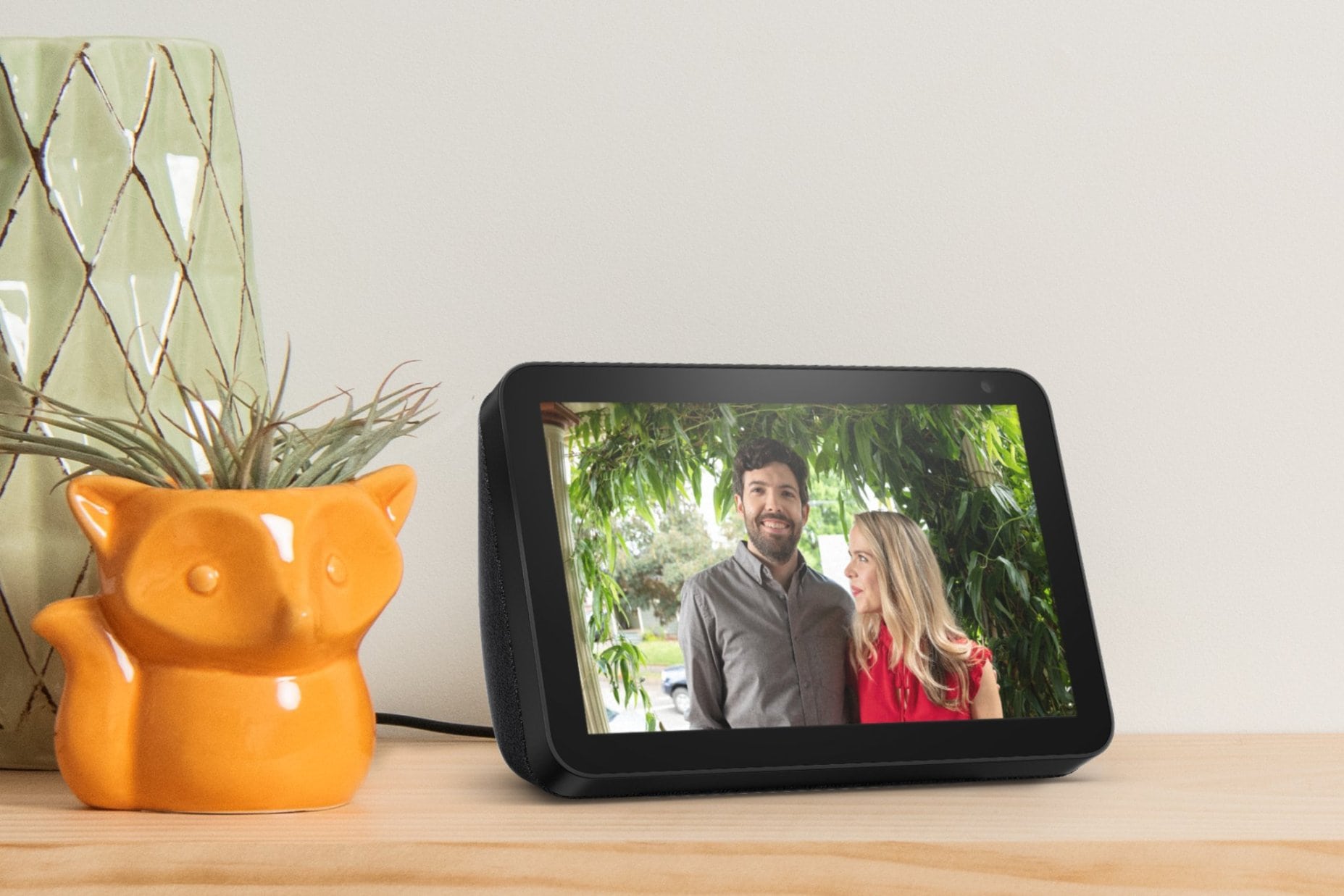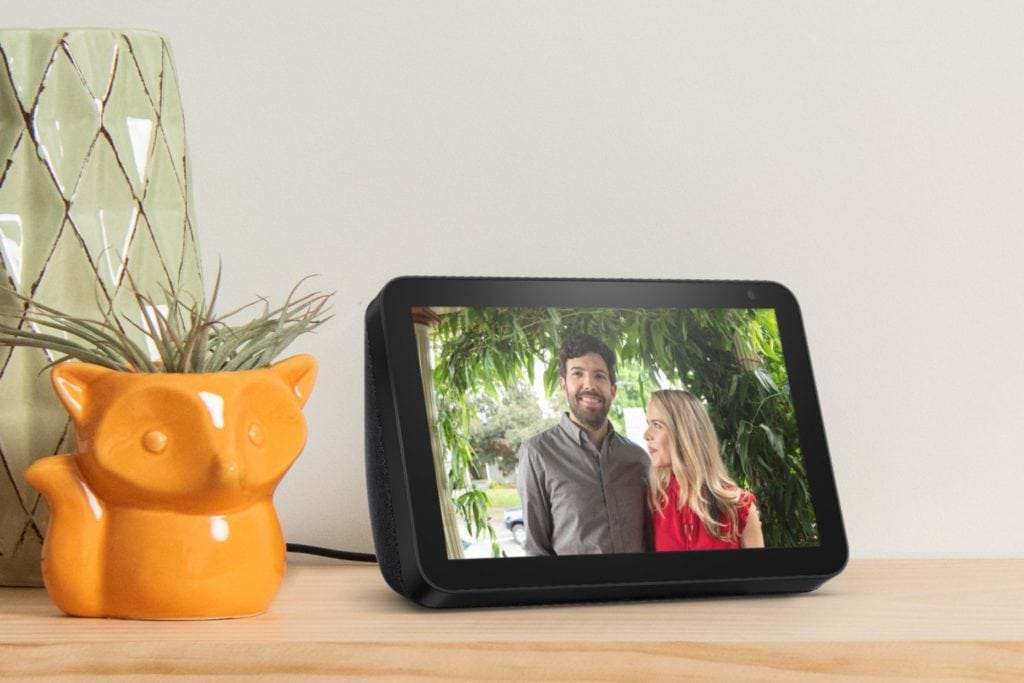 The Echo Dot has been updated to include a clock inside it. Priced as £59.99 which is £10 more than the standard Dot. Keep an eye out during Black Friday for this one, you will likely get a bargain.
The normal Echo speaker has been upgraded to its 3rd generation and now powered by Dolby to play 360° audio with crisp vocals and dynamic bass response. This will be priced at £89.00
Then Ring (which has been Amazon-owned for a few years) has updated their stick up camera with a battery model, priced at £89.99 and a Solar model (similar to the Reolink Solar options) which is priced at £129.99
Last update on 2022-05-16 / Affiliate links / Images from Amazon Product Advertising API