Sennheiser GSP 370 Wireless Gaming Headset Rating
Summary
Superb sound quality regardless of your use combined with unparalleled battery life and no obvious latency issues.
The Sennheiser GSP 370 are the latest headphones from one of the biggest names in audio. These sit at the bottom end of the current gaming line-up, replacing the older GSP 350, but will still set you back £170.  
The stand out feature here is the insane 100-hour battery life, meaning you could play games full time, 8-hours per day, and only need to charge them towards the end of the 2nd week!
But how good are they for everything else?
Specification & Design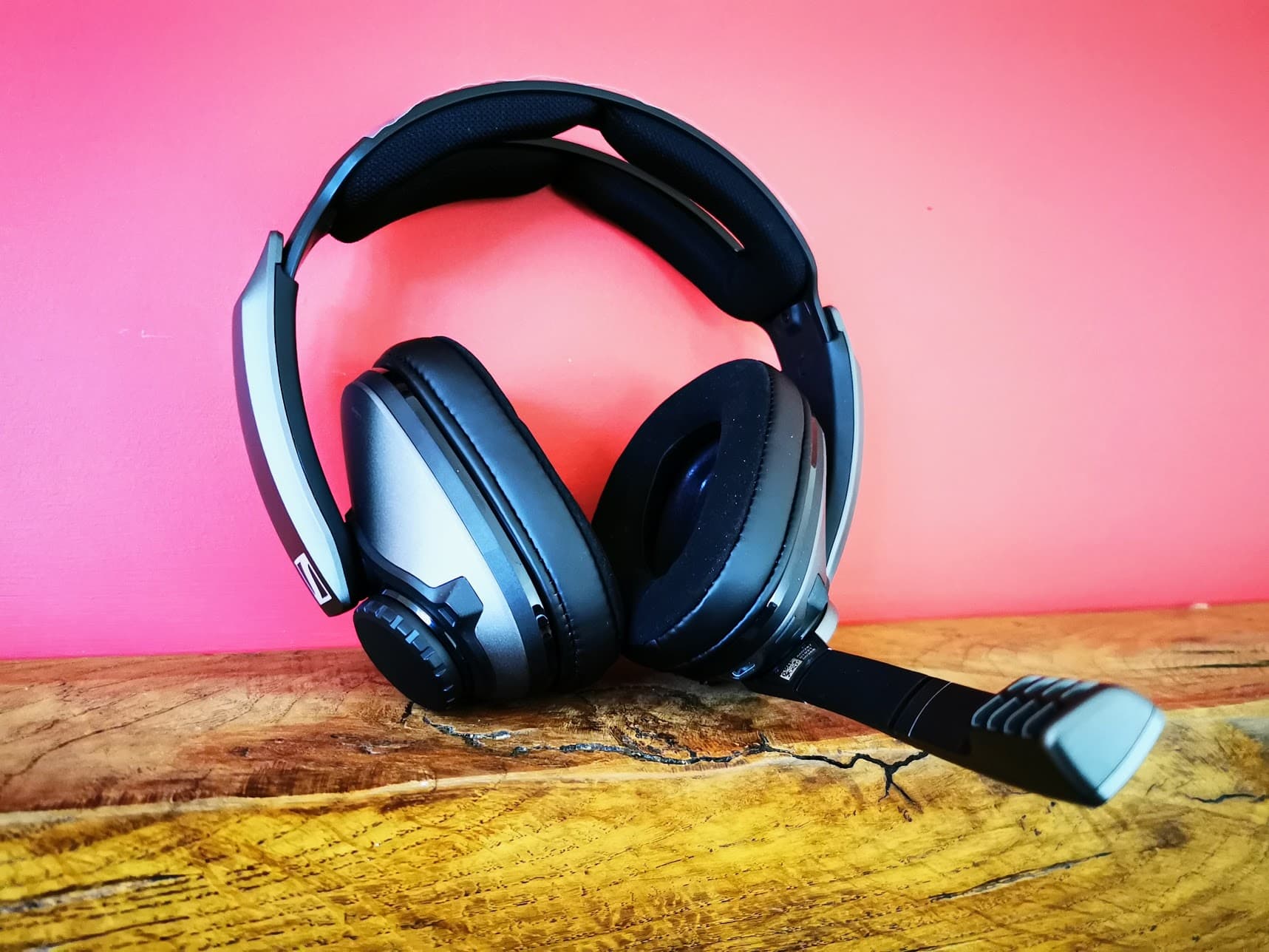 Frequency response: (Microphone)100-6,300 Hz
Ear coupling: Around Ear
Cable length: 1.5m charging cable – microUSB.
Weight: 285 g
Pick-up pattern: Unidirectional
Microphone sensitivity: -41 DBV/Pa
Connection: Wireless
Frequency response: (Headphones)20-20,000 Hz
Transducer principle: (headphones)Dynamic, closed
Sound pressure level: (SPL)117 DB
PC, Mac & PS4 compatibility
Sennheiser Gaming Suite is Windows 10 only.
One thing I noticed with these and the more expensive GSP 600 is no mention of virtual 7.1 what so ever, whereas every competing headphone I looked at had this feature in their product title on most eCommerce stores and the product pages would use things like spatial audio or 360 sound. These do have the same features, as it is just software processing from what I am aware of, and you can enable it within the Sennheiser gaming app.
The earphones themselves are a bit plasticky for my liking, especially at this price point, but they feel very well made and all the plastic parts feel very durable. There are plenty of adjustments to get them to sit comfortably on your head, and the mic lifts up perpendicular to the headband, so it is not in your way when you don't need it.
Some competing brands have included RGB, which may be a pro or con for some, but I am glad it is omitted here. While I don't hate RGB I also don't feel that everything needs to have it.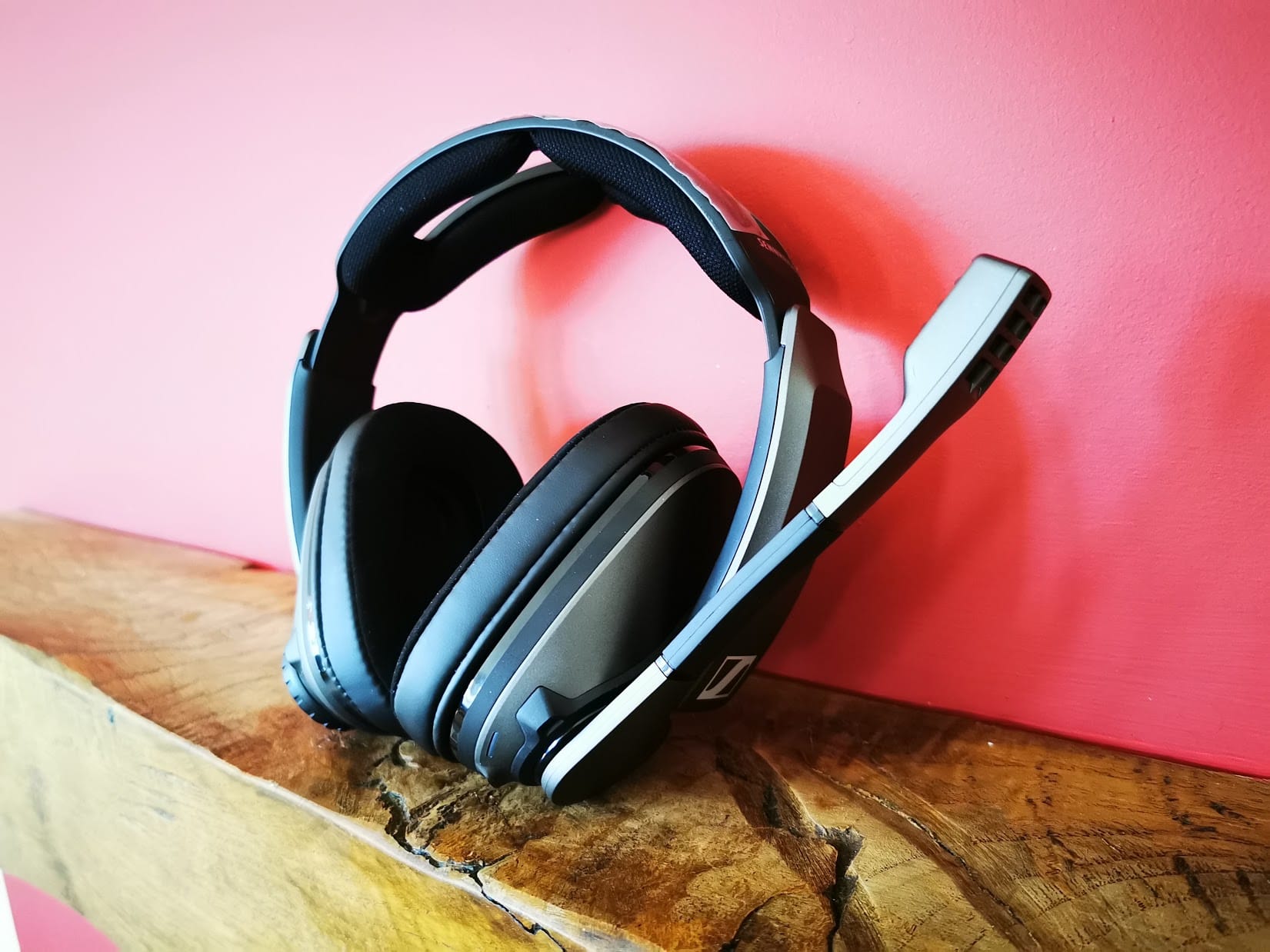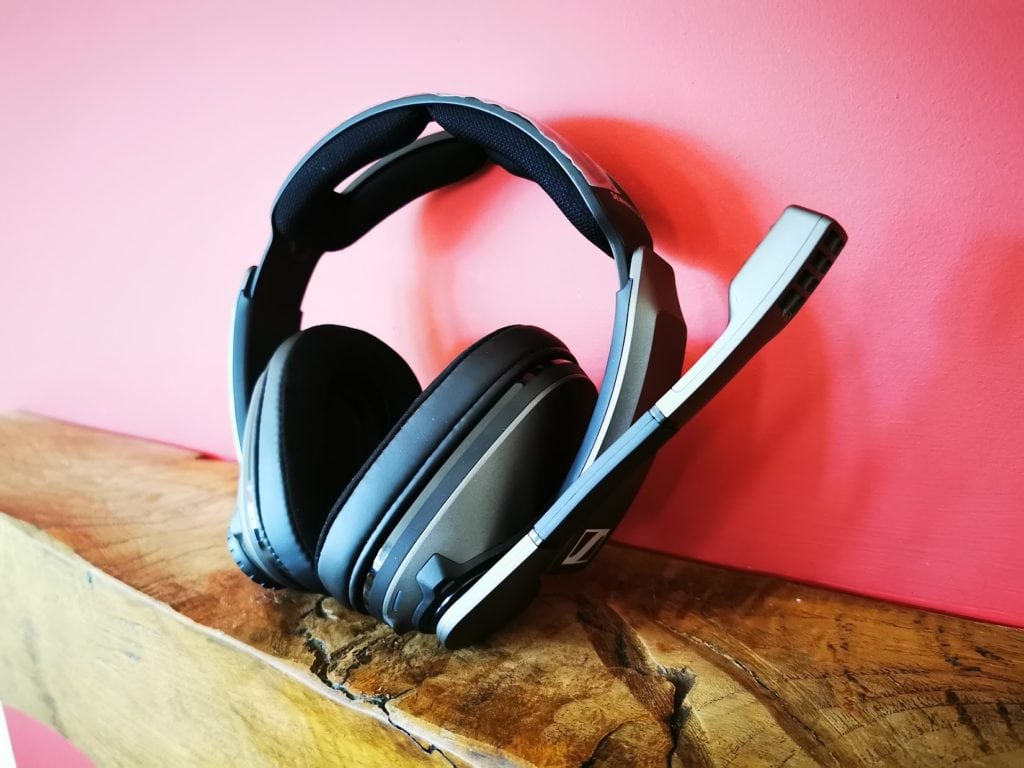 Set-Up
These come with there own dongle, they are not Bluetooth, so you can't just connect them anywhere you want. When you plug the dongle in, the USB auto sets up, and the headphones auto-connect when you switch them on.
To make the most out of them, you will need the Sennheiser gaming software, this is Windows 10 only. From here you can tweak the EQ to be music, movies, esport or flat, and then you can manually change the settings. Within this app, you can also enable 7.1.
The microphone section also has a lot of options, including a voice enhancer, altering the gain, and the ambient noise cancellation.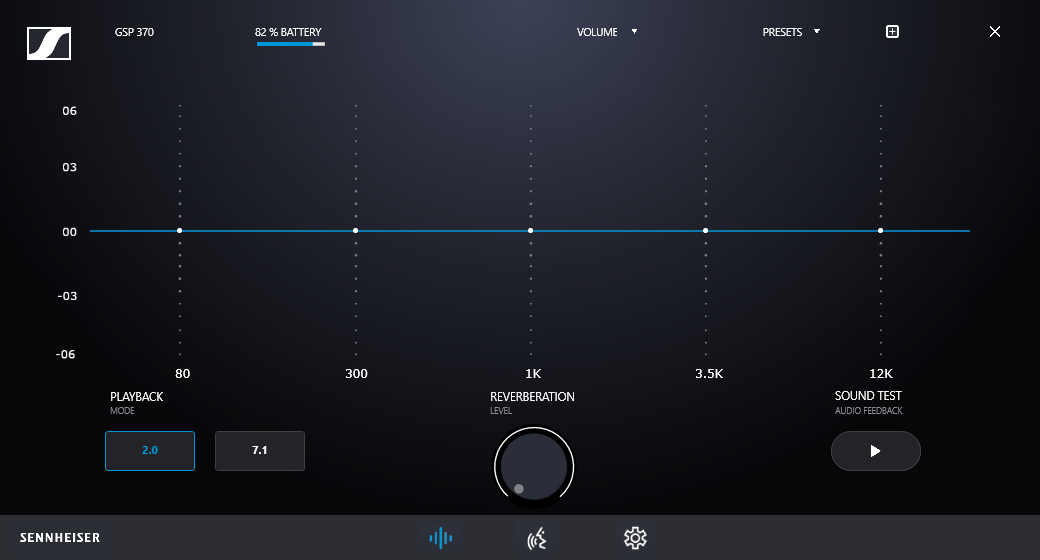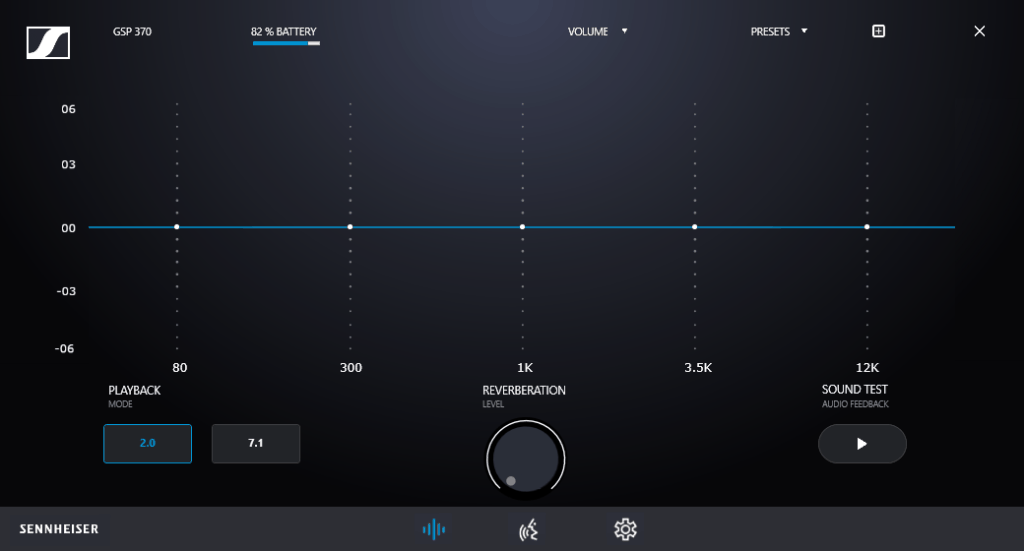 Comfort
The headphones have two material earpads with a leatherette exterior and a suede-like material on the inner parts. This gives you a soft comfy part that sits on your head, and it helps reduce the hot sweaty sensation from fake leather. The earpads have plenty of padding, and the over headband provides enough clamping force to keep them in place but not feel like you are having your head squashed.
While I did get quite warm ears, as I do with all over the head styles, I found the GSP 370 to be some of the more comfortable headphones I have used in recent memory.
Performance
Sound quality is what Sennheiser is famous for, whether it is a soundbar, earphones or gaming headset such as these. The overall sound quality of these is superb; they are not just for gaming, I have probably used them more for music since receiving them. You will get the best experience out of tweaking the EQ wth the gaming app, I found the presets work well, but you can customise them as much as you want.
Tweaking the EQ and you can bring out a deep bass which is perfect for music and movies with no noticeable distortion even at high volumes.
Mids and highs are also well represented, and I experienced no harshness or lack of detail in the treble.
For gaming, they perform equally well, allowing me to immerse myself in the game without annoying my partner with the sounds of warfare.
The whole virtual 7.1 concept sounds like marketing BS to me, but switching the headphones from 2.0 to 7.1 does give a very different feel to the audio. There is a sense of the audio shifting from the left/right to the front of your head when you switch it on. It is a bit of a bizarre sensation, but I can see how it can be beneficial for gaming.
From what I can tell there was no noticeable latency between the audio and gameplay, something that is important for competitive gamers, but also for just watching TV/Movies to ensure the lips are in sync.
I am not a huge online gamer, nor do I care about shouting at teammates when I do play, but I did a few tests with the microphone, both in-game and also some recordings to test the quality. When you tweak the app settings you can filter out almost all ambient noise, and the clarity of my voice is excellent. When you raise the mic up it mutes it completely.
Price and Competition
With the popularity of online gaming, it is no surprise that this is a crowded niche with plenty of options at this price point, including:
Razer Nari Ultimate Wireless – £175
Steelseries Arctis 9X Wireless £180
Alienware AW988 Wireless – £170
HyperX Cloud Orbit S – £150
Corsair Virtuoso RGB Wireless – £150
I have not used the above, so can not say if they are better or worse, one notable difference is they all have a sub-24hour battery live vs 100-hours here. I doubt this will make a massive difference to anyone's life, but having to charge less is always a bonus.
Overall
While my experience with headphones tends to more musically orientated, I have found the Sennheiser GSP 370 to be superb. The battery life is phenomenal, I have charged them once, and they are still way above 50%.
Audio sound quality for music is on par with many decent quality over the ear headphones I have used, and equally as superb for gaming.
The mic works well keeping your voice clear while minimising ambient noise around you.
Overall there is not much to fault, USB-C would have been nice, and no doubt more device compatibility would be helpful, but this is just nitpicking.
It is a very competitive market at this price, but I think the 100-hour battery is enough to help these stand out from the pack.