There are many different reasons why someone may need an extension cable for their HTC Vive. As virtual reality systems are becoming more popular, more people are troubleshooting certain issues, in order to help future owners of these products. Here is a look at why you might want to invest in some extension cables and the best ones to consider.
Reasons You May Need One
Some people find themselves needing an extension cable because they are having to stand too close to their computers in order to use their VR systems. This is not only dangerous considering you may swing and break a part of your computer, but it also means you might not have enough room to play, which essentially defeats the purpose.
You may also need an extension cable so you can set up your room in a way that works best. Perhaps you have enough room but the configuration that it is laid out in is not working for you. A new cable might help you move around different components, so you can have all the room you need.
Best HTC Vive Extension Cables out there
There are many types of extension cables you may purchase, and you can decide if you need something that is short or something that is longer. Here is a look at some of the ones you should keep at the top of your list.
Best Name Brand Option: HTC Vive USB Extension Cable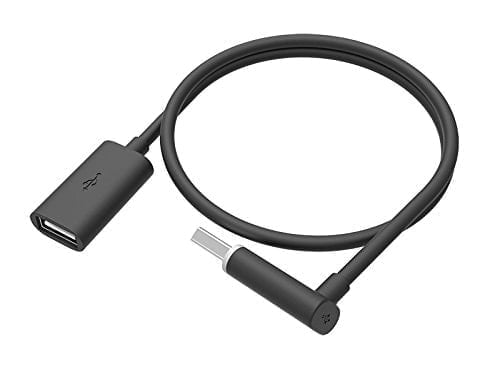 Some people feel like this HTC Vive cable should have come with the machine in the first place, but it did not. If you need to replace a cable that came with the machine or need a short cable to fix a minor problem, this one is available and is made by HTC. In the event that brand names are important to you, this is one that will interest you.
It is around 17 inches long and works right away the way it should. Once you install it, it allows you to be able to use any USB cord in the Vive slots, so you can have more freedom with your VR unit.
Best Long Cord Option: UGREEN USB Extension Cable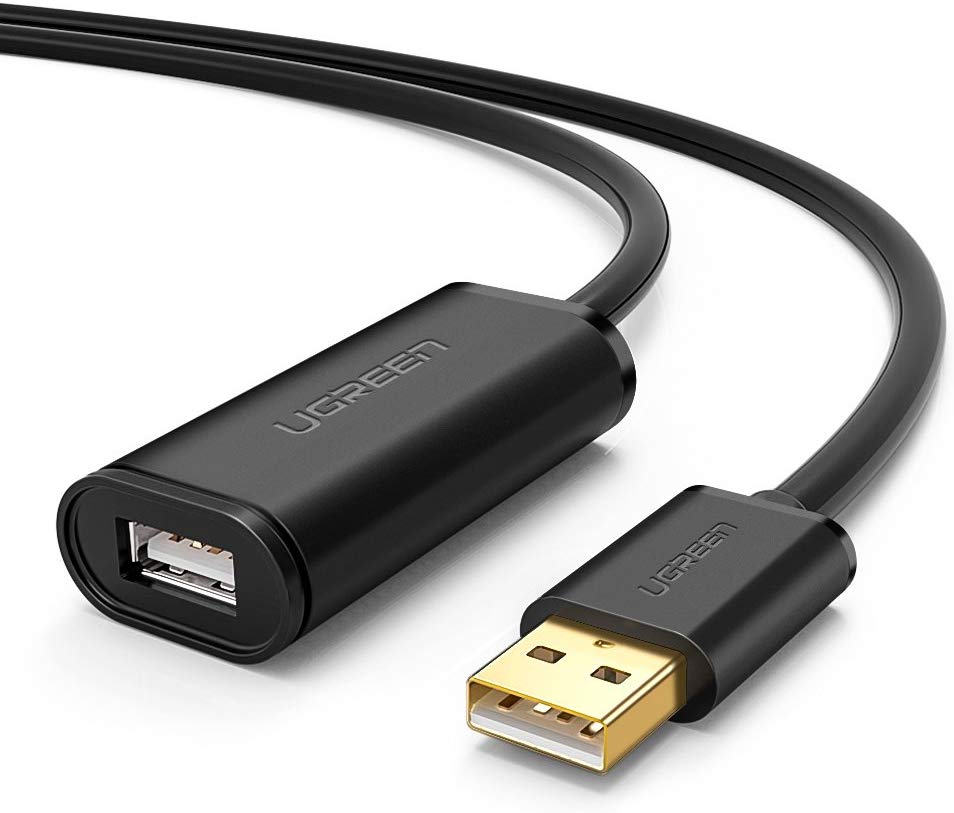 This UGREEN cable will lengthen the USB connection, so you won't have to be near your computer in order to use certain parts of the Vive. This means you will have more space to move around when you're playing games. It is 30 feet long, so it can give you a lot more room.
Another good thing is that it can be used on many other devices as well, in case you need to use it for another reason or for another type of electronic. It has a decent transfer rate speed and is braided on the inside, in order for it to be sturdier.
Best Short Cord Option: Cable Matters USB Extension Cable
The Cable Matters cable is only 10 feet in length, which is still quite far when it comes to being able to change positions of peripherals in a room. It is available in blue or black, so you can pick the one you want. There aren't a lot of cables out there that can be bought in blue.
It is also works quickly and there is no setup involved. You can just plug it in and it utilizes USB 3.0, which is faster than 2.0. This can make a big difference when you're using your headset.
Final Notes on Choosing Best HTC Vive Extension Cables
You may think that a cable is just a cable, but this isn't true. If you need a USB extended for your Vive, the one to pay attention to is the Cable Matters Extension Cable. This one works faster than others work, and can be used right away for different purposes.
If you just need to be able to plug a USB cable into your Vive, the HTC Vive USB Extension Cable can come in handy, and allows you to use any USB cord you want after that. It is also name brand, so you know that it will work perfectly with your machine.
All of these products are useful and can allow you to be able to set up a safe space where you can make use of your Vive without hurting yourself or something else.