Each year the cost of flagship phones goes up at a higher rate than inflation. An extreme example would be the OnePlus One launch price of just $299 and the lowest priced OnePlus 8 is $699/£599.
With the roll-out of 5G these price increases seem to have accelerated, this year flagship phones have pushed comfortably past the £1000 mark.
Qualcomm Snapdragon 875 Price Hike
New leaks indicate this trend is going to continue with a steep incline. According to IT Home, a Korean publication has reported that an order document signed by Xiaomi revealed that the price of the Qualcomm Snapdragon 875 Mobile Platform is around $250. The price is said to include both the application processor and the Snapdragon X60 5G modem.
The Snapdragon 865 is currently shipping to manufacturers for between $150 and $160.
With a $100 price difference wholesale, it is like that the consumer is going to pay even more than that.
Arm Cortex-X1
One justification of this price hike is that the new Qualcomm Snapdragon 875 is reported as using one of the new Arm Cortex-X1 processors which will offer a 30% peak performance gain compared to the Coretex-A77.
This will almost certainly be combined with three Arm Cortex A78 processors, up from the A77 on the SD865. These are claimed to offer a 20% improvement in sustained performance under an identical power envelope.
Arm Cortex-X1 vs Coretex A78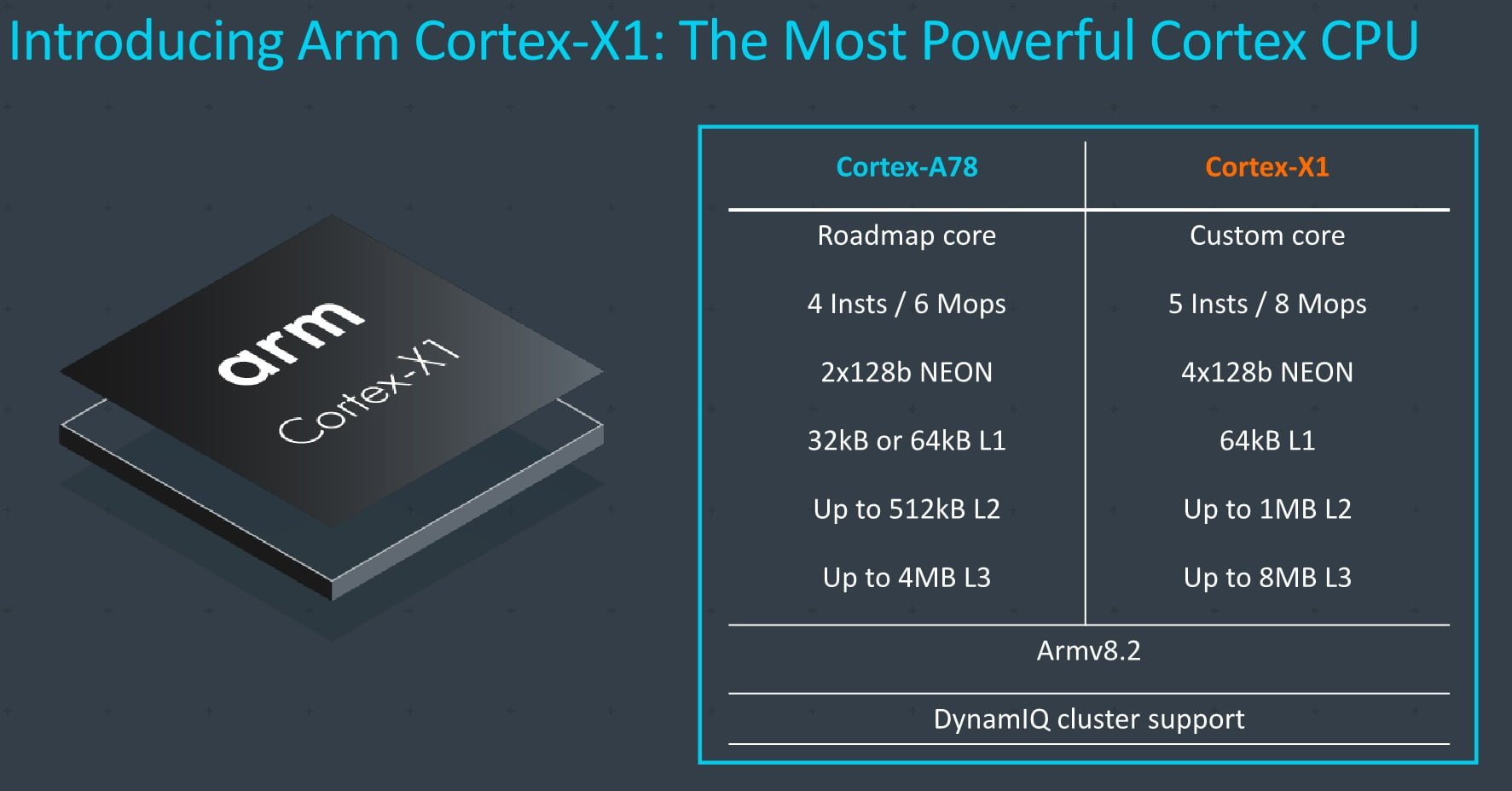 In terms of how the Arm Cortex-X1 and A78 differ, it seems not by that much, they use the same fundamental design and were developed by the same team. However, Qualcomm designs its chips around a balance between performance, power, and area (PPA). The Cortex-X1 is designed to sacrifice the power aspect in favour of performance.


Qualcomm Snapdragon 875 Specification
That does make it sound like the CPU is not an ideal choice for a mobile device, however, Qualcomm has been pushing the 1x3x4 design in their marketing materials. Considering Hisilicon/Huawei are unlikely to be able to use this design and MediaTek may not want to pay for it due to their cost focus That would, therefore, leave Qualcomm and Samsung as likely candidates for it (Samsung will not be using custom CPUs anymore so ARM is a given).
All this could pave the way for a different landscape in 2021. While top-end flagships are increasing in price, many people are looking to cut back on spending following coronavirus. So we could likely see more of a focus on affordable flagships or high quality mid-range devices, leaving just a handful of premium flagships.
MediaTek seems to be finally winning a few more clients with recent Dimensity 800 phone launches, and it is a possibility that they could capture some more of this value-orientated market.
All this is, of course, leaks and rumours. Qualcomm won't announce the SD875 until the end of the year, and the first phone and what they cost won't be revealed until early 2021.