This week Samsung had a bumper Unpacked launch event announcing the Note 20 series, Galaxy Z Fold 2, Galaxy Tab S7, Galaxy Buds Live and the latest Samsung Galaxy Watch 3.
The Samsung Galaxy Watch series has always been one of the best options for a smartwatch if you are an Android user. You typically get excellent battery life, but sacrifice a bit of functionality opting for a Tizen OS-based watch vs WearOS.
So if you are looking for a smartwatch, which is the best option to go for right now?
Phone Compatibility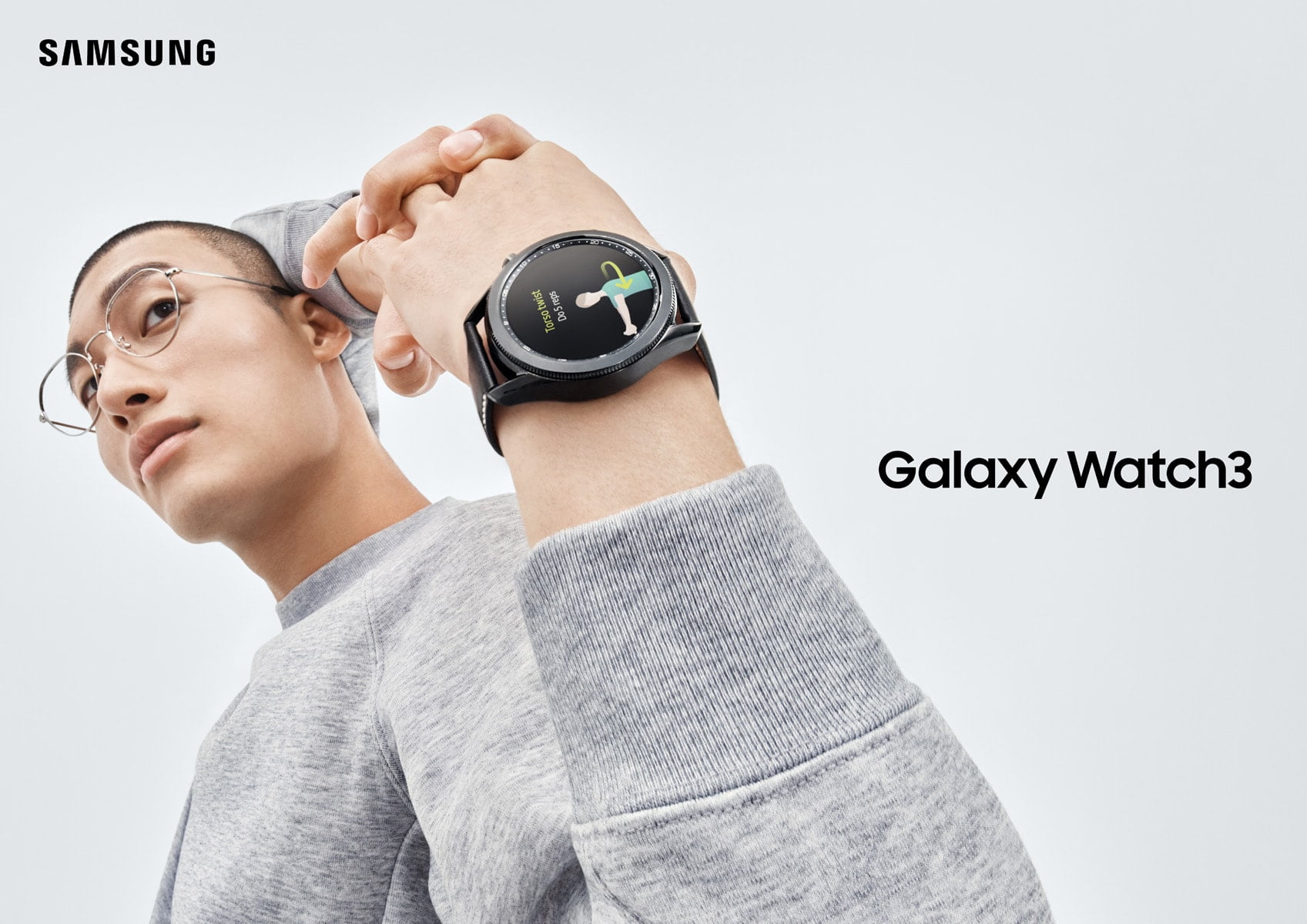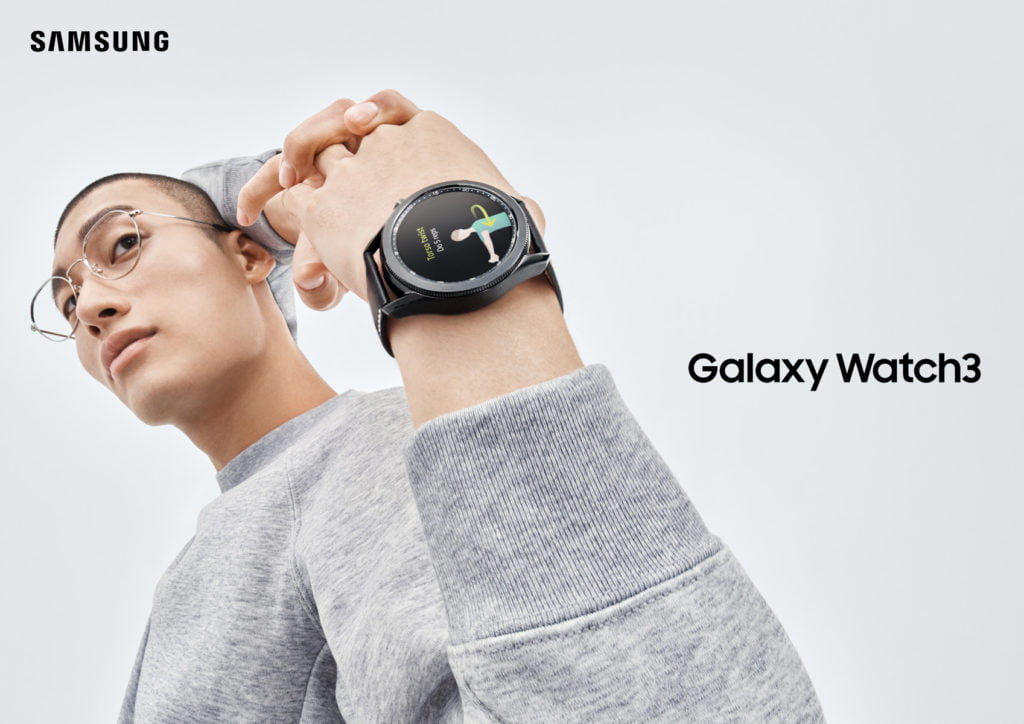 If you have an iPhone you should probably just get an Apple Watch. However, the Samsung Galaxy Watch 3 is compatible with both iOS and Android, as is the Huawei Watch GT2e with some limitations.
WearOS devices are Android only, and vice versa for the Apple Watch devices.
Battery Life
The biggest issue with smartwatches is battery life, WearOS devices are notoriously bad, but they are getting better.
The Sunnto is rated for 2 days worth of use, and 12 hours with GPS tracking. Reviewers suggest real-life usage is more like 20-28 hours of standby watch battery life if using the default settings on the Suunto 7 with a typical 1hr workout each day. This is with the screen off.
Apple is much better, but it is better. Many users can squeeze out a couple of days worth of use.
This is where both the Samsung and Huawei stand out.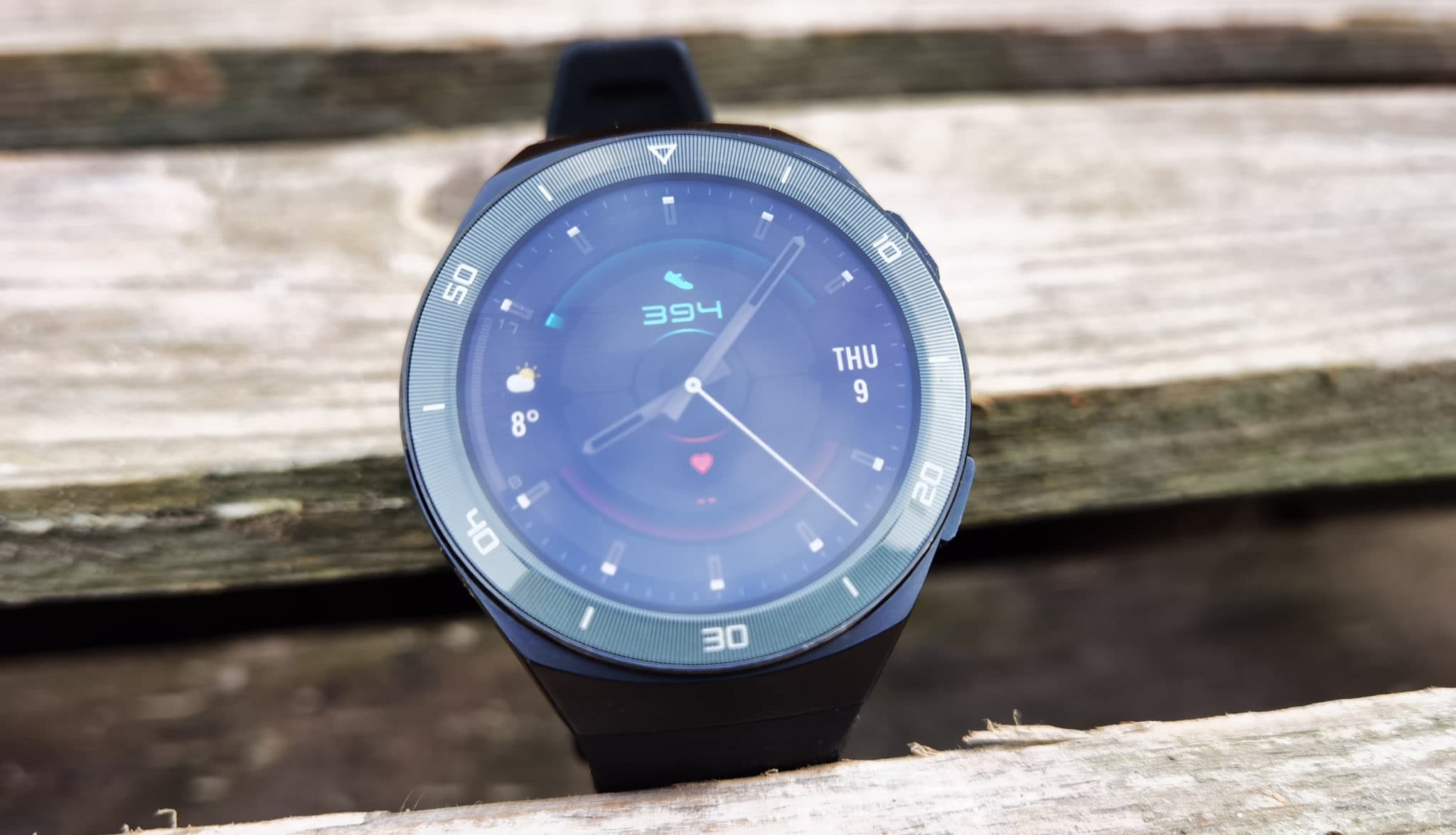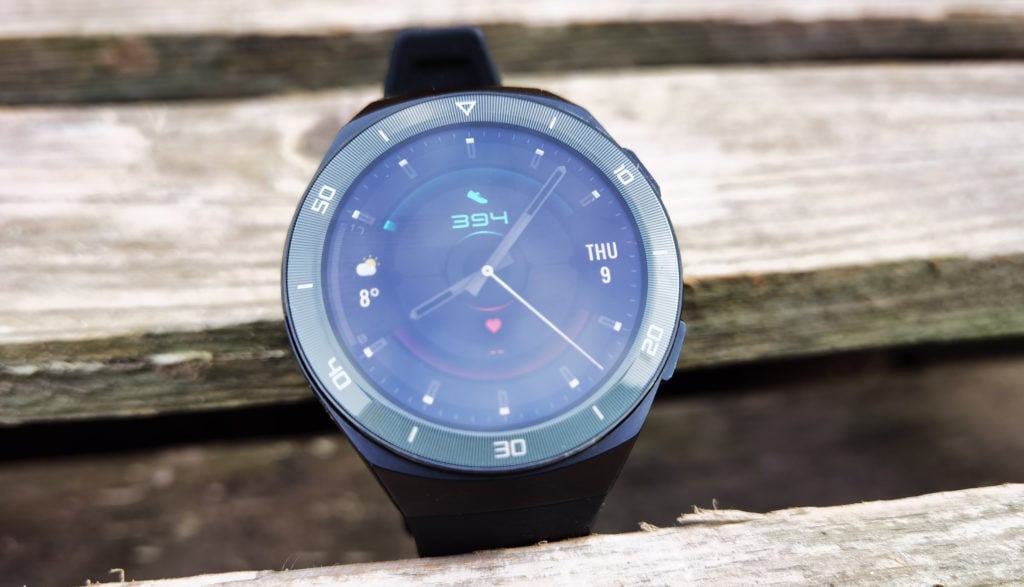 With Huawei, it isn't really a smartwatch, but a feature watch, this allows the price to stay low and the battery life to be immense at around 14 days.
For Samsung, it is too early to know exact numbers, but with the older models, the Exynos chipset combined with the Tizen OS allowed the watches to easily go over 3-days.
Available Apps
Apple Watches are easily the most popular, and therefore the available apps are far greater than the others.
WearOS is up next with access to the Google Play Store; it is a long way off the options you gear on WatchOS
Samsung and their Tizen OS is much more limited; you have to rely on Samsung's own apps and a very small number of third-party options, including an Outlook app from Microsoft, an official Spotify app, and maps from Here.
Lastly, the Huawei Watch GT2e has absolutely no app access, it is a feature watch so you get the functionality they provide and that only.
Fitness Features
All the watches offer GPS tracking and on the wrist heart rate monitoring.
Samsung has recently rolled out advanced running analytics, but I am not entirely sure what that will include, there will also be support for VO2 max, which I think I available on all the other devices already.
With WearOS and WatchOS, you can download specific fitness apps such as Strava and RunKeeper. However, for WearOS, many developers have given up or neglected the platform. So you are normally best off using the built-in functionality.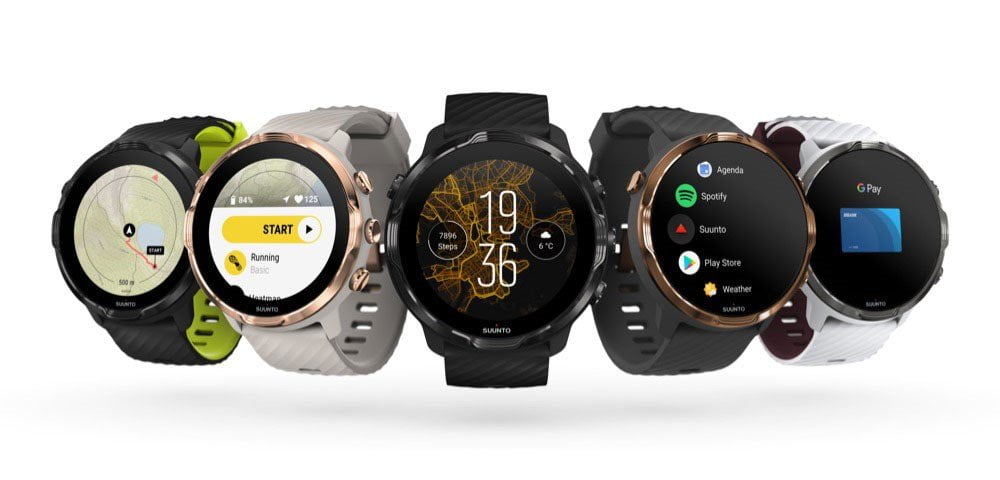 In this case, the Suunto 7 is a little different from your generic WearOS watch; they are a specialist fitness company, so their fitness features are better than the others. However, unlike other Suunto devices, this is not compatible with third-party accessories when using their built-in fitness features.
Huawei has no apps, but its fitness tracking features are superb with a big caveat.
For Samsung, Apple and Suunto/WearOS, you can export your data to third party services such as Strava (or use the specific service app). With Huawei, you are locked in to their system with no way of getting the data out.
The Samsung watch and Apple watch also have an ECG function which can detect things like atrial fibrillation (aka aFib).
Both the Huawei and Samsung also have SPO2 monitoring. In the past I have said this isn't very useful for most people, you probably already know if you have issues with your lungs or not. It can be useful for detecting sleep apnoea, though. With COVID, in theory, it can be used to identify possible infection as the virus typically affects your lungs.
NFC Payments
Apple Watches and WearOS watches (with NFC) all have full access to mobile payments.
Samsung also has, but this is via Samsung Pay, with this generation they have removed Magnetic Secure Transmission, not an issue for UK users but it is a stand out feature for people in the US.
Huawei lacks any form of payment options.
Music
The Huawei Watch GT2e can store music on the watch or can control what is playing on your phone.
All the other watches have access to Spotify with download options. Samsung is limited to just Spotify, whereas Apple and WearOS devices have other apps.
Price
The Huawei Watch GT2e may not look that great when it comes to features, but it stands out in two areas. The 14-day battery life, then the price. Currently, at £123 it is around 70% cheaper than some of the other options.
The new Samsung Watch 3 starts at £419 for the smaller watch and £429 for the larger.
The Apple Watch 5 is £399 / £429 for the two basic models in their respective sizes.
The Suunto 7 is £429
Overall – What would I buy?
If I were to buy a smartwatch right now, it would be the Samsung Watch 3, I am an Android user, so the Apple Watch is a non-starter. I think Samsung has the best balance of functionality and battery life, the app availability is very limited but it has all the functionality I need.
The Huawei Watch GT2e is an amazing buy, but with no data export to Strava, it is not something I can use.
The Suunto 7 is probably the best WearOS watch now, and the company have done the best they can with a poor OS and chipset. However, the battery life, dwindling developer interest in WearOS and reduced sports functionality compared to their other watches puts me off it. With the recent announcement of Snapdragon 4100, I think subsequent versions of this watch could be excellent though.
For the time being, I will be sticking with my Garmin Fenix 6 Pro. It may lack the smart features of others, but none of the above comes close to the fitness tracking functionality.
Specification Comparison Table
Spec
Samsung Galaxy Watch 3
Suunto 7
Apple Watch 5
Huawei Watch GT2e
Display
45mm: 1.4-inch AMOLED
41mm: 1.2-inch AMOLED
Corning Gorilla Glass DX
AMOLED
454 x 454px
OLED
1.57-inch (40mm)
1.73-inch (44mm)
448 x 368 pixels
1.39 inch AMOLED 454 x 454 HD
Dimensions and weight
45mm: 45 x 46.2 x 11.1mm
53.8g (stainless steel), 43g (titanium)
41mm: 41 x 42.5 x 11.3mm 49g

50 x 50 x 15.3 mm
70 g
40mm x 34mm x 10.74mm 40.6 g
44mmx38mmx10.74mm 47.8g
53 x 46.8 x 10.8 mm 43g
Colors and materials
45mm: Mystic Black (stainless steel or titanium)
Mystic Silver (stainless steel)
41mm: Mystic Bronze (stainless steel), Mystic Silver (stainless steel)
Stainless steel
Glass fibre reinforced polycarbonate
Aluminum case
Metal + Plastic
Battery
45mm: 340mAh
41mm: 247mAh
WPC-based wireless charging
GPS - up to 12h
Smart Watch - 2 days
Up to 18 hours of battery life
14 days for typical use.
Processor
Samsung Exynos 9110
Dual-core, 1.15GHz
Qualcomm Snapdragon 3100
4x ARM Cortex A7 up to 1.2Ghz
S5 with 64-bit dual-core processor
RAM
1GB
1GB
Storage
8GB
4.5GB of user-accessible
32GB
4GB
Connectivity
LTE (available in select models)
No LTE
LTE option
Bluetooth 5.0
Bluetooth 5
Bluetooth 5.1
Wi-Fi b/g/n
Wi-Fi b/g/n
Wi-Fi (802.11b/g/n 2.4GHz)
NFC
NFC
NFC
NFC
A-GPS/GLONASS/Beidou 7
GPS, GLONASS, QZSS, and Beidou
GPS/GNSS
GPS/GNSS
Sensors
Accelerometer
Accelerometer
Accelerometer
Accelerometer
Gyroscope
Gyroscope
Gyroscope
Gyroscope
Barometer
Barometer
Barometer
Barometer
Optical heart rate sensor & SPO2
Optical heart rate sensor
Optical heart rate sensor
Optical heart rate sensor & SPO2
ECG
No eCG
ECG
Ambient light sensor
Ambient light sensor
Ambient light sensor
Durability
5ATM + IP68
50m
50m
5 ATM water-resistant (50m)
MIL-STD-810G
Software
Tizen OS 5.5
WearOS
WatchOS
Lite OS
Compatibility
Android: Android 5.0 or higher & RAM 1.5GB or above
Android only
iOS only
Android & iOS
iOS: iPhone 5 and above, iOS 9.0 or above
Price
£419 (45mm) £429 (45mm)
429
£399 / £429
123
Last update on 2022-05-24 / Affiliate links / Images from Amazon Product Advertising API