Following my previous posts about Apple iOS 14 for the iPhone and iPadOS 14, let's look at what's new with Apple watchOS 7
Apple watchOS 7 vs watchOS 6 what is new?
Watch Faces and Sharing – Step counting finally on the home screen?
Lots of new watch faces are coming with new ways to share unique combinations to completely configure the watch face to suit any activity or lifestyle, from the new parent to the surfing aficionado, tennis player, or photographer.
These will be indefinitely customisable, and you can then share them through messages, or find new ones on the app store.
Even though Apple don't put a focus on step counting, a lot of people still like to hit 10K a day, so it should now be easier to access this information.
Sleep mode and sleep tracking
The Apple Watch may be the best smartwatch on the market, but it is moronic that there was no native sleep tracking on the watch. Every single other smartwatch, feature watch and fitness watch does it.
Anyway, they finally have it. There is a good chance it is more accurate than competing brands too (can't be much worse than my Garmin). They use the accelerometer to detect micro-movements to determine respiration during sleep. It will be interesting to see how this differs from the typical heart rate monitoring used for sleep. When I eat salty food or drink alcohol, Garmin shows my body battery drop to 0 due to the increased heart rate throughout the night.
Sleep tracking will have the usual features from other brands, including periods of wake and sleep.
Automatic Handwashing Detection
The Apple Watch will now help you with your coronavirus preventing handwashing.
Apple Watch uses the motion sensors, microphone, and on-device machine learning to automatically detect handwashing motions and sounds. It then initiates a 20-second countdown timer, and if the user finishes early, they will be prompted to keep washing.
I feel like this is a bit of a marketing gimmick.
New workouts and better calorie counting
Lots of people moan about the lack of strength training tracking in the workout app, so that is finally fixed with one of the four new exercises that you can track.
Core Training
Dance
Functional Strength Training
Cooldown
To correctly capture calorie exertion for Dance, Apple Watch uses advanced sensor fusion, combining data from the heart rate sensor and inputs from the accelerometer and gyroscope, that accounts for the unique challenges of measuring different body-to-arm motions typical with dance. This workout type was validated and tested with four of the most popular dance styles for exercise: Bollywood, cardio dance, hip-hop, and Latin.
Cycling Directions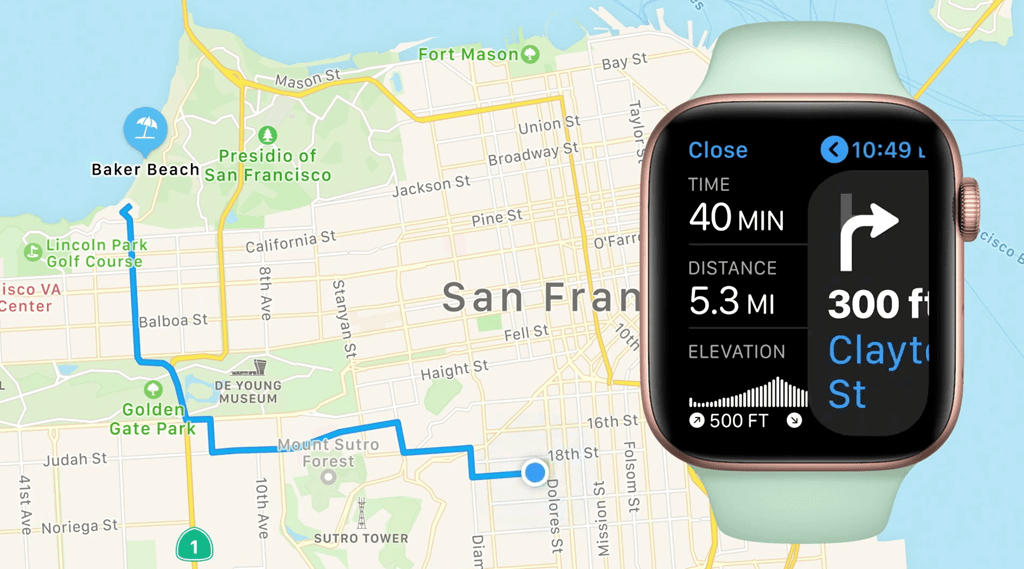 Complimenting the new cycling directions on the iPhone and iPad maps apps. Cycling directions are available right on the wrist. Directions are large and easy to read, and Maps can direct when to dismount and walk the bike, or take the stairs to save time. The wearer can choose a route that avoids steep hills, gets to the destination the quickest, or takes the most direct path.
When can I get watchOS 7 for my Apple Watch?
Apple will make developer releases available soon with a public beta in July followed by widespread final releases of iOS 14 and iPadOS 14 later this autumn.
How do I install watchOS 7 on my Apple Watch?
When the final version is available you will be able to manually update via the watch itself:
Open Settings on your Apple Watch, either by using Siri or your app list.
Tap General.
Tap Software Update.
Tap Install.
Tap OK.
Open the Watch app on your iPhone.
Agree to the Terms & Conditions while still on your iPhone.
On your Apple Watch, tap Download & Install
How do I install watchOS 7 beta/developer on my Apple Watch?
First of all, you shouldn't really do this on your main watch; these are pre-release versions. Things can and will break; many apps will not be officially watchOS 7 compatible yet so individual apps may not work properly.
When the developer beta becomes available, you will need a developer licence to gain access to it.
Log into developer.apple.com on the iPhone paired with your Apple Watch.
Tap Discover.
Tap watchOS.
Tap Download.
Sign in with your Apple ID if prompted.
Tap Install Profile next to watchOS 7 Beta.
Tap Allow on the prompt asking for permission to install a profile.
Tap on Install begin.
Enter your Passcode if prompted to do so.
Tap on Install to confirm.
Tap on Restart to reboot your Apple Watch.
For the first time, a public beta will be available to watchOS users next month.
Go to beta.apple.com
Tap Discover.
Tap watchOS.
Tap Download.
Sign in with your Apple ID if prompted.
Tap Install Profile next to watchOS 7 Beta.
Tap Allow on the prompt asking for permission to install a profile.
Tap on Install begin.
Can I upgrade my watch to watchOS 7? What devices are supported?
Users with the Apple Watch 1 and 2 are out of luck, plus you will need a phone running iOS14.
So compatible models include:
Apple Watch Series 3
Apple Watch Series 4
Apple Watch Series 5
Which then need to be paired with iPhone 6s or later running iOS 14 or later.