Following my iOS 14 post for the iPhone, what's new and changed for iPad users with iPadOS 14?
New Arm chipsets will allow cross-compatibility between Mac and iPhone
Over the next two years, Apple will move away from Intel-based laptops and computers to Arm-based custom designs. The first piece of hardware is a Mac Mini purely for developers, which will launch later this year. This will be powered by the A12Z Bionic, which is the same chipset you find in the Apple iPad Pro.
Using the same the chipset technology between all the devices will allow a seamless transition from phone to tablet to laptop. iOS and iPadOS apps will run natively on MacOS
The benefit of this is that iPhone, and iPad apps will be able to be run on the computers. Developers will also have a much easier time developing specific apps for Mac, iPad and iPhone. So you should be able to transition from your phone to laptop more seamlessly than ever.
The downside is that software developed for x86 Intel chips wont work natively and need to be emulated via Rosetta 2. This is never perfect, so no matter what Apple say, the will be a performance hit.
iPadOS 14 vs iPadOS 13 what is new?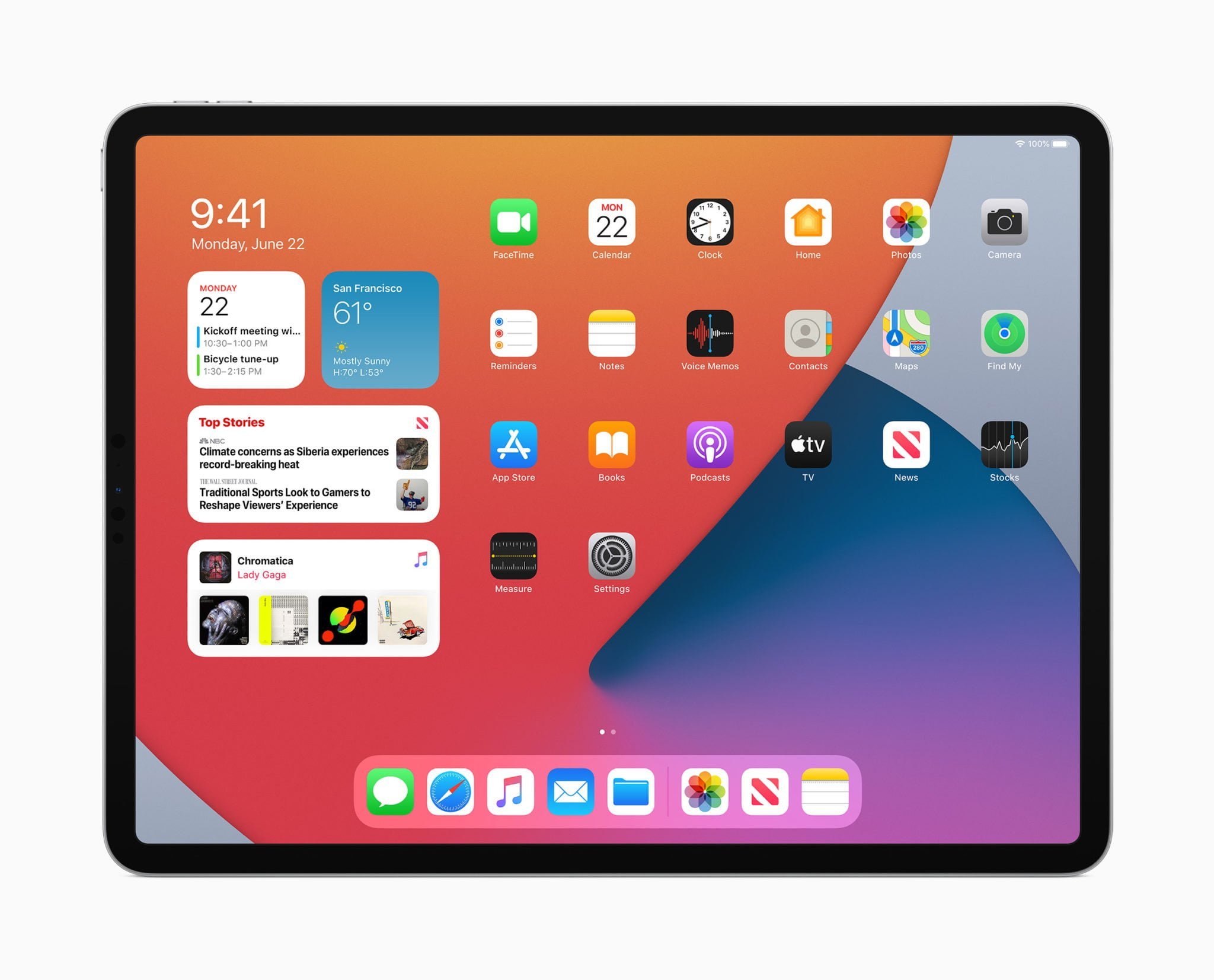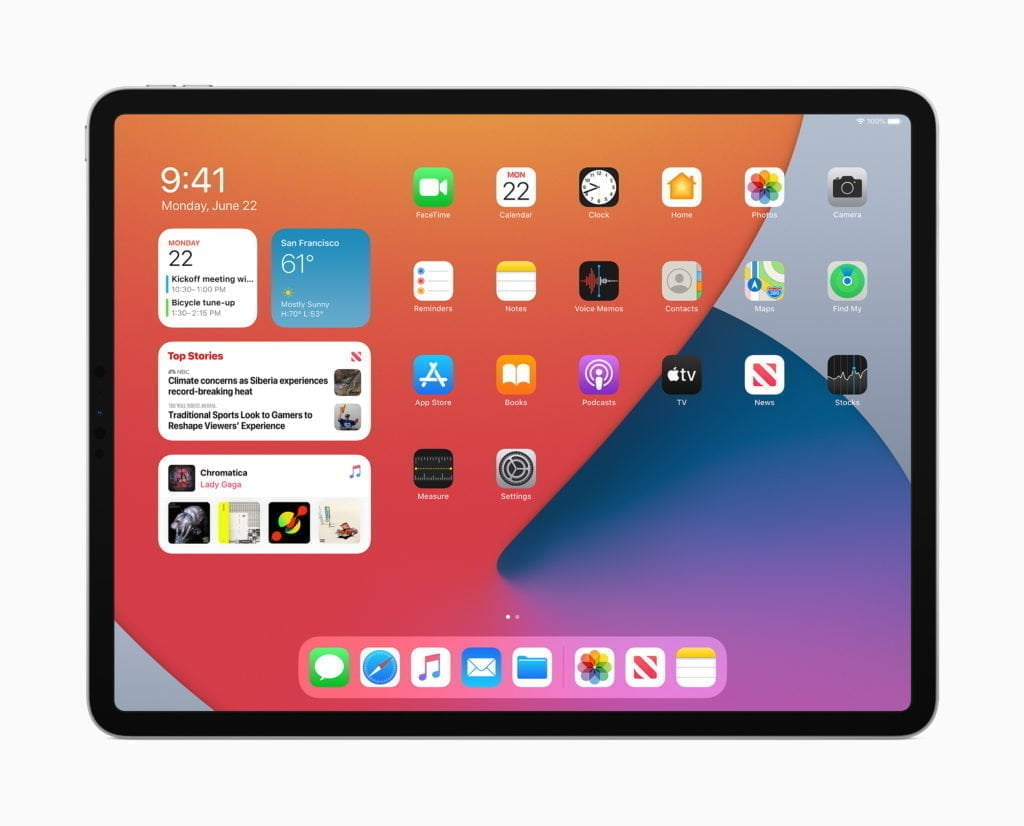 iPadOS is an extension of iOS so you get most of the main features introduced on iOS 14, this includes:
Compact design for incoming FaceTime and phone calls
However, with the increased form factor of the iPad there are many unique features for this
Sidebar – Shortcuts to apps and toolbars
On top of the app library, there will now be a new sidebar with shortcuts to first-party apps, and the addition of toolbars similar to desktops apps with drop-down menu actions. Universal Search has been revamped to more resemble the way Spotlight search works on a Mac, with a pop up that can be invoked over any app.
Apple Pencil Updates – Scribble
The Apple Pencil seems to be one of the highlights of the iPad. They have now made it more useful, allowing it to work as an input method as an alternative to the keyboard.
You can now write in any input field on the OS and have the device OCR it into text. I would love to see how accurate this is with my writing.
With machine learning, they have made it easier to highlight handwritten text. You can now encircle a word with the pencil to be able to bring up the usual copy-paste menus. Then you are also able to highlight larger pieces of handwritten text that you can just copy from there and paste into any other text input field in an app.
It even has context awareness now, so the OS will recognise phone numbers, dates, or addresses which, when selected directly brings up your address book, calendar or the maps application.
When can I get iPadOS 14 for my iPad?
Apple will make developer releases available soon with a public beta in July followed by widespread final releases of iOS 14 and iPadOS 14 later this autumn.
How do I install iPadOS 14 on my iPad?
If you wait for the final release, the update will be pushed over the air.
How do I install iPadOS 14 beta/developer on my iPad?
First of all, you shouldn't really do this on your main iPad; these are pre-release versions. Things can and will break; many apps will not be officially iPadOS 14 compatible yet so individual apps may not work properly.
When the developer beta becomes available, you will need a developer licence to gain access to it. Then can go to developer.apple.com/download using the device on which they wish to run the iPadOS 14 beta. Download the beta profile, then open Settings > General > Profile and activate it.
If you're not a registered developer and want to take part in the beta test, go to beta.apple.com using the device upon which you wish to run the beta. Tap on "Sign up" and then follow the instructions to download the beta profile. Go to Settings > General > Profile to activate it. Then update your device as usual: go to Settings > General > Software Updates.
Can I upgrade my iPad to iPad OS 14? What devices are supported?
Apple is keeping the list of supported iPhone and iPad models the same as iPadOS 13. Here's the complete list:
| Apple iOS 14 supported devices | iPadOS 14 supported devices |
| --- | --- |
| iPhone 11, 11 Pro, 11 Pro Max | 12.9-inch iPad Pro |
| iPhone XS and XS Max | 11-inch iPad Pro |
| iPhone XR | 10.5-inch iPad Pro |
| iPhone X | 9.7-inch iPad Pro |
| iPhone 8 | iPad (6th gen) |
| iPhone 8 Plus | iPad (5th gen) |
| iPhone 7 | iPad Mini (5th gen) |
| iPhone 7 Plus | iPad Mini 4 |
| iPhone 6S | iPad Air (3rd gen) |
| iPhone 6S Plus | iPad Air 2 |
| iPhone SE (2020) | |
| iPhone SE (2016) | |
| iPod Touch (7th gen) | |