Reolink Go Plus Review Rating
Summary
The Reolink Go Plus is an excellent option for anyone wanting to capture footage of anyone accessing your property in remote locations.
Pros
Person/vehicle detection is a significant upgrade that should improve battery life considerably
Cons
Loading recorded events in high quality can be temperamental
I reviewed the Reolink Go over three years ago, it was an impressive affordable alternative to the Arlo Go.
Arlo recently upgraded their 4G camera last year with the Arlo Go 2 with some significant improvements making it like the Arlo Pro 4 but with 4G connectivity. The Arlo Go 2 still isn't available in the UK, and the currently Go is priced at over £330.
The new Reolink Go Plus updates the Go with the new person/vehicle detection we have seen on Reolink cameras recently. This significantly improves the motion-activated recordings, and as a consequence, it dramatically increases battery life.
Specification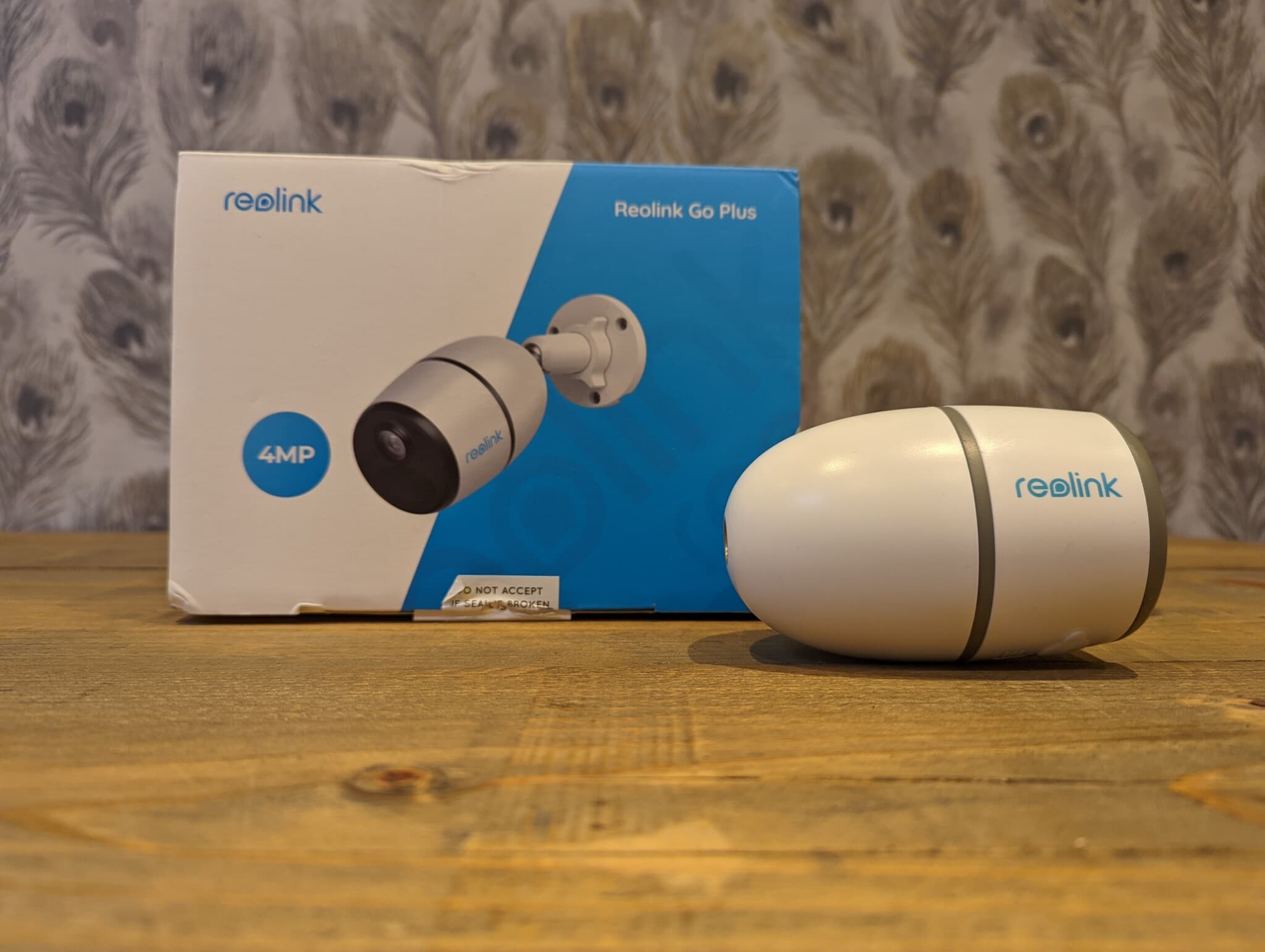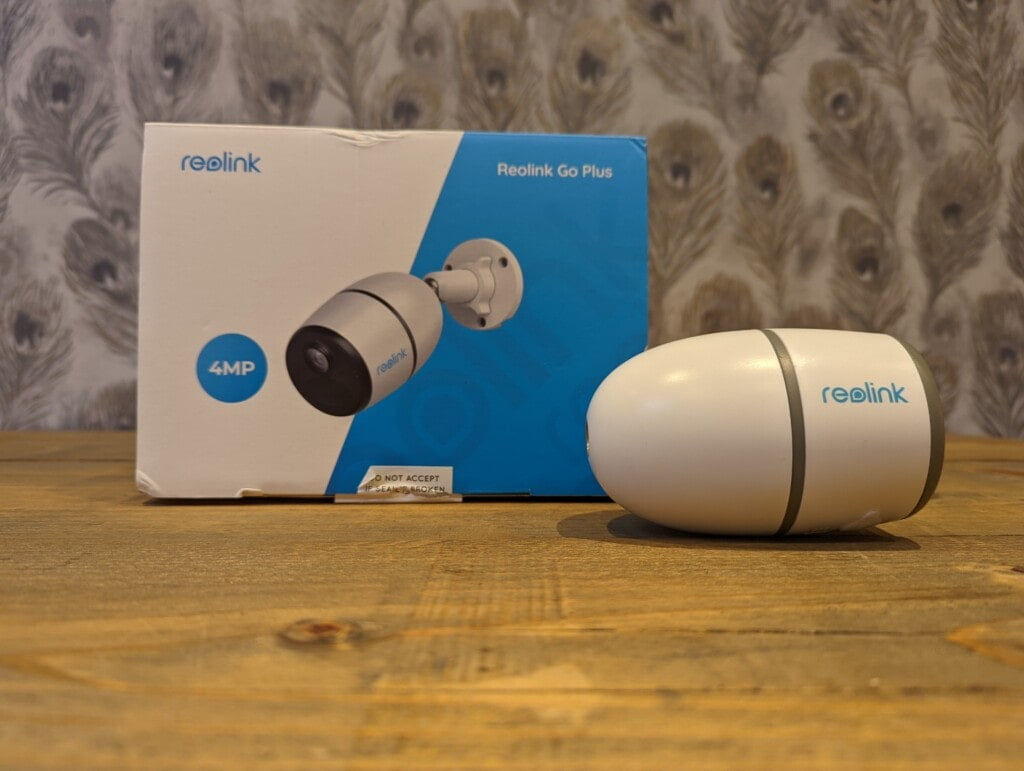 Image Sensor: 1/3″ CMOS Sensor
Video Resolution: 2560 x 1440 (4.0 megapixel) at 15 frames/sec
Field of View: Fixed lens, horizontal: 95°; vertical: 52°
Infrared Night Vision: up to 10 meters (33ft) (LED: 6pcs/14mil/850nm)
Audio: Two-way audio
Smart Alarm: PIR detection/person detection/vehicle detection
PIR Detecting Distance: Adjustable up to 10m (33ft)
Battery: 7800mAh rechargeable battery (Battery life varies based on settings, usage & temperature.)
Operating Temperature: -10°C to 55°C (14°F to 131°F)
Weather Resistance: IP65 weatherproof
4G / LTE Specification
3G/4G Frequency Bands

Europe Version:

LTE FDD: B1/B3/B5/B7/B8/B20

Transmission Data

LTE FDD: Max. 10Mbps(DL), Max. 5Mbps(UL)

LTE TDD: Max. 8.96Mbps(DL), Max. 3.1Mbps(UL)

HSPA+: Max. 42Mbps(DL), Max. 5.76Mbps(UL)

UMTS: Max. 384Kbps(DL), Max. 384Kbps(UL)
Set-Up
Set up is quite straightforward with this camera. There is no WiFi, so you can't have 4G as a failover connectivity method.
I used a sim from Smarty, which uses the Three mobile network. The slot for this is inside the battery compartment with the microSD slot.
You need to pair the camera up as usual with the Reolink app, but from there, it should just automatically connect to the 4G network with no user input.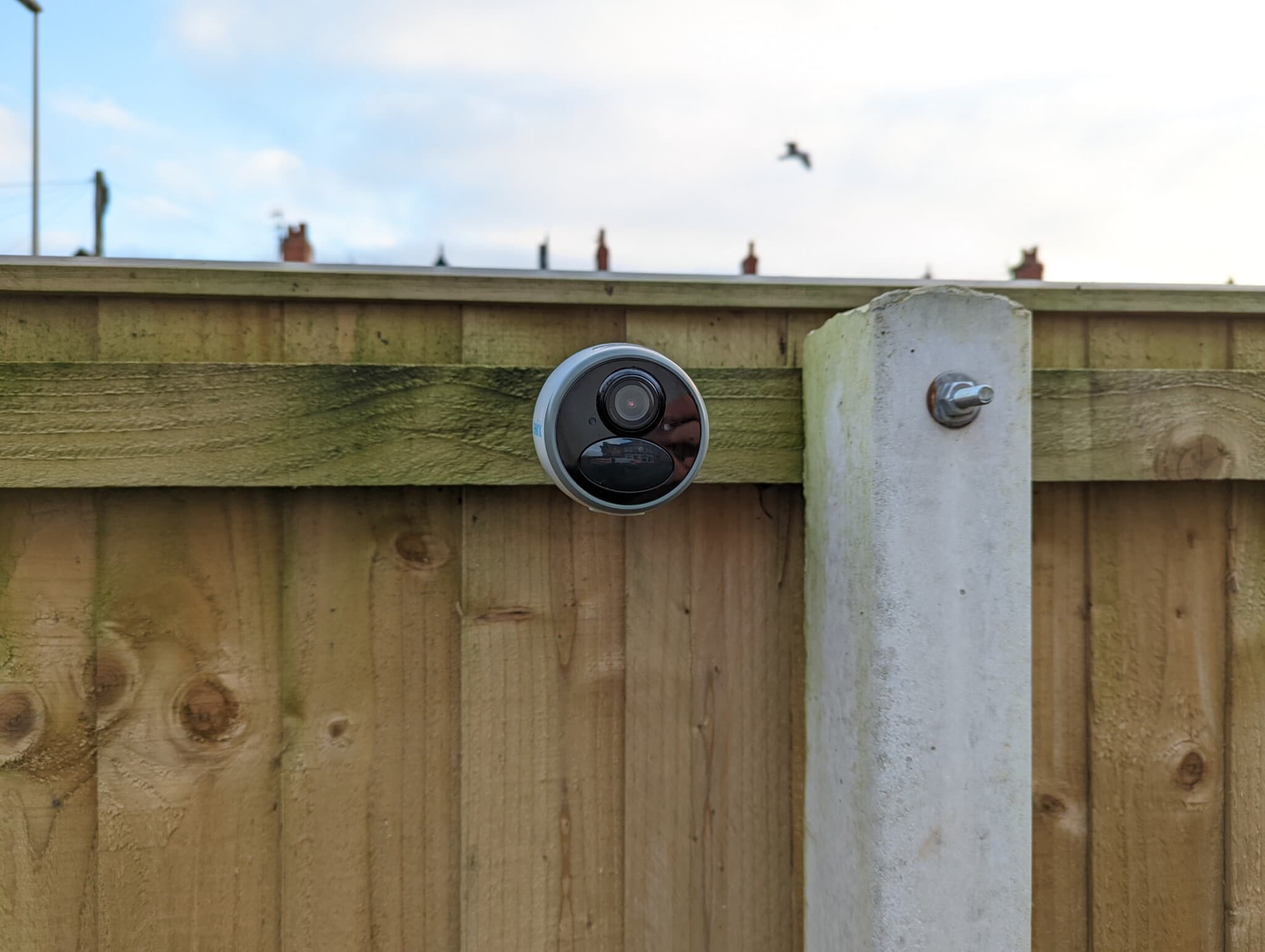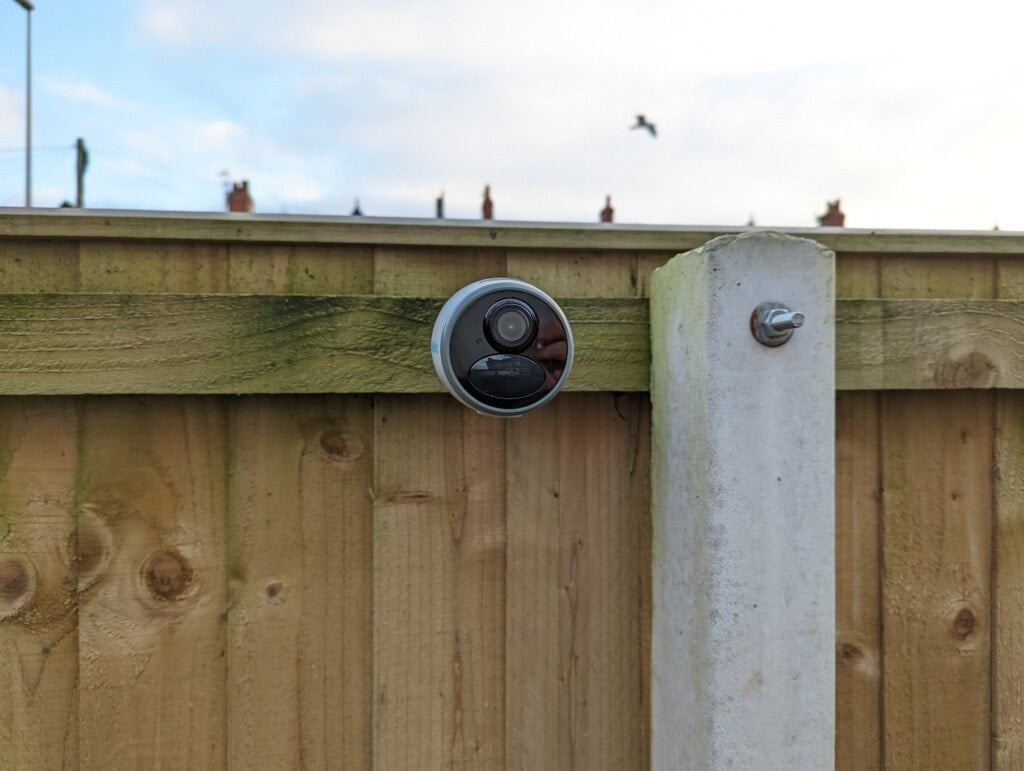 Settings
Video Quality
Day Time Footage
Day time footage is good, about the same quality as you'd expect from a 2k/4MP battery-powered camera.
It is worth noting that the viewing angle of this camera is just 108° vs 130° of the Reolink Go. It covers the full width of my garden, so not a huge problem for me.
Night Time Footage
Similarly, nighttime footage is as good as you would expect for this sort of camera. There is are LEDs for illumination but not the spotlights we have been seeing on recent Reolink cameras. Therefore the footage is shown in Black and White
Motion Detection
The main reason to buy the Reolink Go Plus is the new and improved motion sensing. This implements the new person/vehicle detection we have seen on most of the Reolink cameras in the past year or so.
It works just the same as all the other Reolink cameras with this feature. However, with it being 4G and battery-powered, it is worth experimenting with the settings to get the best battery and recording accuracy.
At first, I had the settings dialled quite high, which gave a lot of recordings but used the battery far too fast. As it was pointed in my garden, I didn't need normal motion recordings, no vehicles. Changing it to people only and reducing the sensitivity improved the overall number of alerts and extended the battery.
4G/LTE Connectivity
The overall performance of the 4G connection will depend on your provider. I am using Smarty/Three, which is not the best.
Performance has been intermittently good and bad. I can normally access the feed without an issue; it is just slower to load than WiFi. Loading up the playback, I sometimes struggle for it to load the high-quality clips, however, the low quality/fluent clips normally load reliably.
This is one of the rare occasions that cloud recording could be beneficial, giving you faster access to your recordings, though I assume this would negatively affect the battery.
Battery
With the camera pointing into my garden, I figured I'd get no false alerts, so for the first week, I had this at max sensitivity with the longest recording length and detected everything. Unfortunately, in this scenario, the battery only lasted a week.
Dialling down the settings, having it record people only with sensitivity set to 75, the battery life improved significantly. I am currently seeing around a 5% drop per day, so hopefully, I should get over 2-weeks use. The motion events are more accurate, too, with it only catching people walking down my garden path.
Price and Alternative Options
The Reolink Go Plus is £210 RRP but currently £199.49 on the Reaolink Website. The original Reolink GO is £167.19. They also have the Reolink Go PT, which has a pan and tilt function, and this is £250 RRP and currently £220.
The only other big brand option is Arlo. The original Arlo GO is £340 on Amazon at the moment but is normally around £270.
The Arlo Go 2 LTE/WiFi has not launched in the UK yet and is $249.99.
Overall
Not a lot has changed since the original Reolink Go. On the downside, you have a narrower viewing angle, but I didn't personally find this was a problem.
The main benefit is the new person/vehicle detection, which improves the events that get recording and significantly increases battery life.
The £30 price difference isn't too steep either, and I personally think this is well worth it if your aim is to record people or cars.
Both the original Reolink Go and Go Plus are considerably cheaper than Arlo Go, and you don't have a monthly subscription fee. If you are looking for an affordable 4G LTEb outdoor security camera, then these are your best option.