With MWC a month away we are expecting to see a lot of phones announced. One of my favourite brands of 2019, Realme, will be holding an event on the 24th of February where they "will host the first global launch event in 2020"
This launch will almost certainly include the Realme X50 5G which is a mid-range 5G phone using the Qualcomm Snapdragon 765G chipset and featuring a quad-camera and dual selfie camera.
However, recently a new Realme phone has shown up on Antutu with the product name RMX2071 and achieved the highest score yet on the benchmark. This phone used the Snapdragon 865 and it is logical to assume it was the Realme X50 Pro which is expected to launch soon.
The phone achieved a score of 574,985 which is 19.2% higher than the official score of the Realme X2 Pro.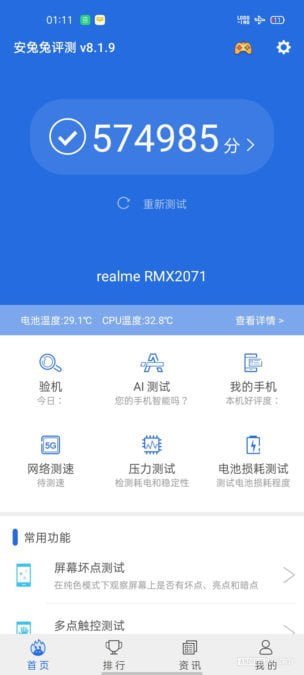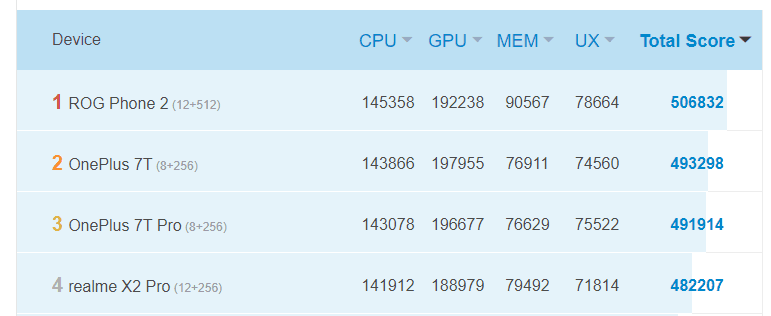 Last year as part of the Realme global/EU launch in Madrid, they announced the Realme X2 Pro, alongside the X2, Realme 5, and 5 Pro. Considering the MWC event is the first global launch event in 2020 it would make sense that they reveal a new phone rather than the standard Realme X50 which has already been announced.
As far as the other Realme X50 Pro specs go, it is unknown, when the Realme X2 Pro launched, it was a massive upgrade over the Realme X2 so it will probably be more than just a chipset improvement moving from the Realme X50 to the Pro. One expected feature is a 120hz display vs the 90hz found on the X20 Pro.