The last chipset announcement of the year has been done, we now know Qualcomm's strategy for 2020 and that appears to be 5G in all the phones.
So with all the chipsets for 2020 announced, how does the Qualcomm Snapdragon 865 stack up against the Samsung Exynos 990, MediaTek Dimensity 1000 and Huawei Kirin 990 5G.
5G modem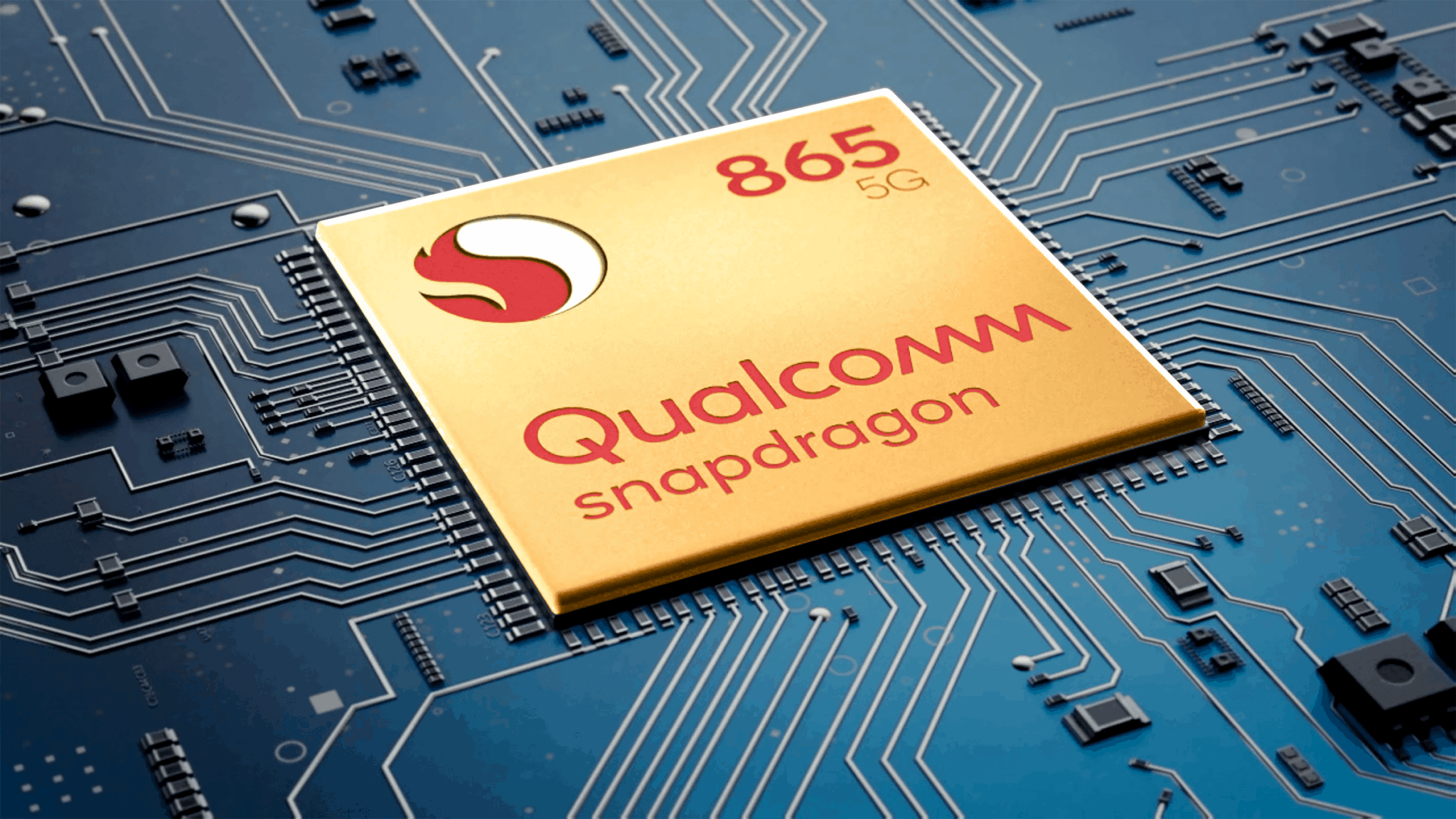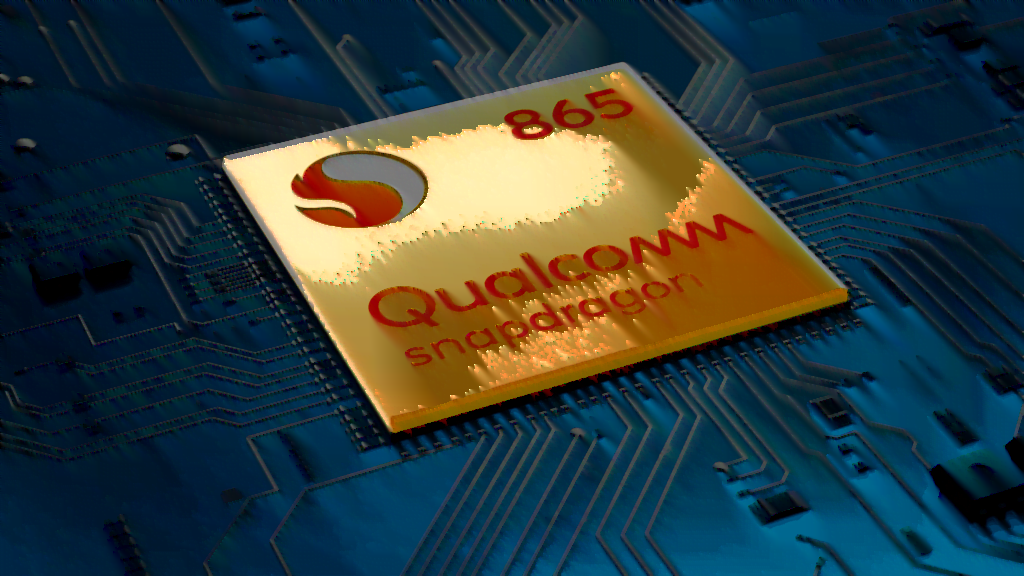 In an unexpected turn of events, Qualcomm opted not to integrate a 5G modem with the SD865 instead using the X55 modem externally. This is not giving the option for vendors to have 4G and 5G models. The X55 is a compulsory component for the SD865. It is claimed the reason behind this is that it makes it easier for companies to design their phones around it, as they have had access to the X55 for the best part of a year now.
I am not sure if that reason holds up when the more affordable Snapdragon 765 has an integrated 5G modem.
Samsung has also adopted this design with no external modem, so perhaps there is some justification in its approach.
MediaTek, who haven't launched a flagship chipset in years is the only company to offer an integrated 5G modem as standard.
Whereas Huawei has opted to launch two variants of their Kirin 990. In this scenario, I vie the Kirin 990 4G more like the Kirin 985 as it uses a different fabrication process to, so it has more in common with the updated chipsets from Qualcomm and Samsung this year.
Manufacturing Process
All the 2020 flagships are running on some form on 7nm fabrication process.
Qualcomm has gone with TSMC this year using the improved 7nm "N7P" node which is the same used by Apple on their A13 chipset and Mediatek
Huawei use the slightly improved TSMC 7nm EUV and Samsung use their own 7nm LPP (EUV).
CPU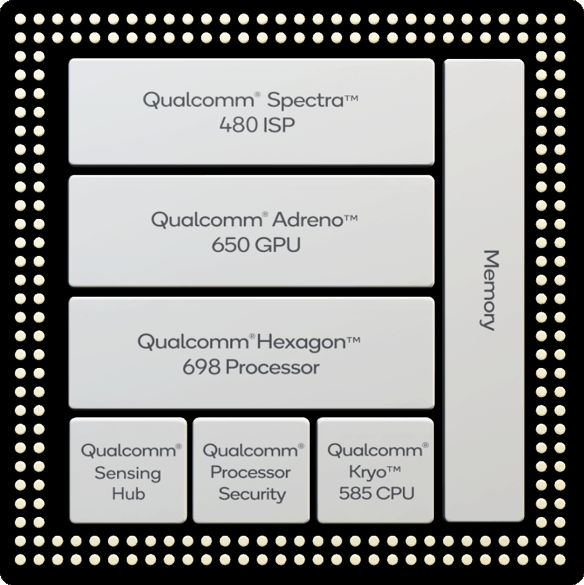 All the chipsets are octa-core with similar designs of 4 big cores and 4 small efficiency cores, all using Arm Cortex designs.
Qualcomm, Samsung, and MediaTek have upgraded their performance CPUs to the Coretex A77 while Huawei continues to use the A76. Samsung and Qualcomm customise their CPUs and rename them, but they very similar.
Qualcomm uses the same 1x3x4 design as last year and retains the same frequencies this gives you:
1x Cortex A77 @ 2.84GHz 1x512KB pL2
3x Cortex A77 @ 2.42GHz 3x256KB pL2
4x Cortex [email protected] 1.80GHz 4x128KB pL2
The MediaTek Dimensity 1000 uses an octa-core CPU with a dual cluster 4×4 design making it a little different than the competing models.
The exact specification is:
4x Cortex A77 @ 2.6GHz
4x Cortex A55 @ 2.0GHz
This is an interesting choice as other companies all opt for a tri cluster design, the clocks are also lower compared to others. Mediatek claims this stops the chipset overheating.
The Samsung Exynos 990 uses:
2x Exynos M5 @ ? GHz
2x Cortex A76 @ ? GHz
4x Cortex-A55 @ 1.95GHz
The frequencies have no been revealed for this CPU yet. This will also be the last chipset to feature the custom M cores, and they will switch to the Arm Coretex cores for their primary cores in the future.
The odd one of the group is the Huawei Kirin 990 5G which does not feature the new Coretex A77, instead, using last years A76. It has been reported that Huawei has said the reason for this was that it is hard to achieve high frequencies on the A77 using 7nm. However, with Qualcomm retaining the same frequencies as last year, this statement may not be accurate. The Kirin 990 5 spec is:
2x Cortex-A76 @ 2.86GHz
2x Cortex-A76 @ 2.36GHz
4x Cortex-A55 @ 1.95GHz
GPU
Qualcomm has bumped up their GPU to the Adreno 650 which is supposed to have a 25% performance improvement and is 35% more power-efficient.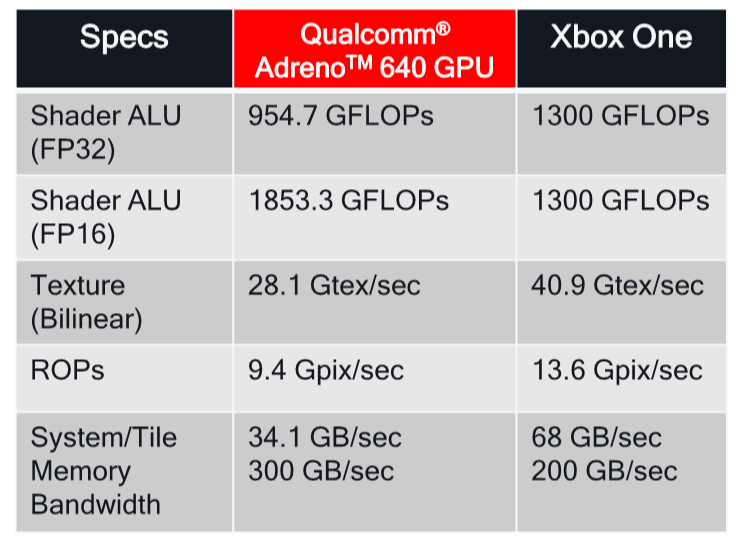 The MediaTek Dimensity 1000 will make use of the Mali-G77 and features 9 cores and the frequencies have not been revealed.
The only chipset with an easily comparable spec is the Exynos 990 which has Mali G77MP11 also with undisclosed frequencies but the higher core count should give it an advantage.
Just like the CPU, Huawei Hisilicon has chosen to use last years tech with the Mali-G76 MP16 – the increased core count should help make up for its older tech, but it will be interesting to see how well it performs in real life when phones with all the chipsets have been released.
Artificial Intelligence – APU/NPU
Artificial Intelligence has seen a big upgrade with the new Hexagon 695 DSP has had its processing power quadrupled which in turn has doubled the SoC's aggregate AI processing ability up from 7 TOPs to 15 TOPs.
MediaTek also employs its own third-generation neural processing unit which it calls "APU 3.0". They claim they have doubled the performance over its previous generation chipsets.
The Samsung uses a Dual NPU with DSP capable of 10 TOPs – not much else has been revealed here.
The Huawei Kirin 990 5G has 2+1 NPU with real-time cloud AI. With this chipset being out in the wild we know roughly how well it performs. It has dominated the AI Benchmark charts in recent months, but a new listing for the MediaTek shows it outperforming the Kirin 990.
Neither the Samsung or Qualcomm have been benchmarked yet so we will have to wait and see how much of an increase they get.




Memory
Qualcomm uses a hybrid memory controller, supporting both LP4X and LP5 memory standards. LPDDR4X is supported to up to 2133MHz, while LPDDR5 memory is supported 2750MHz (5500MHz effective considering DDR). The bandwidth improvement here is 31%, and Qualcomm notes that the two technologies will roughly offer the same memory latency, meaning no improvement nor degradation.
Samsung was the first company to announce LPDDR5 on the Exynos 990 and this runs at 2750MHz.
MediaTek has not revealed what memory technology is being used so it is likely they have stuck with LPDDR4X.
The Huawei Kirin 990 5G uses LPDDR4X @ 2133MHz
Imaging / ISP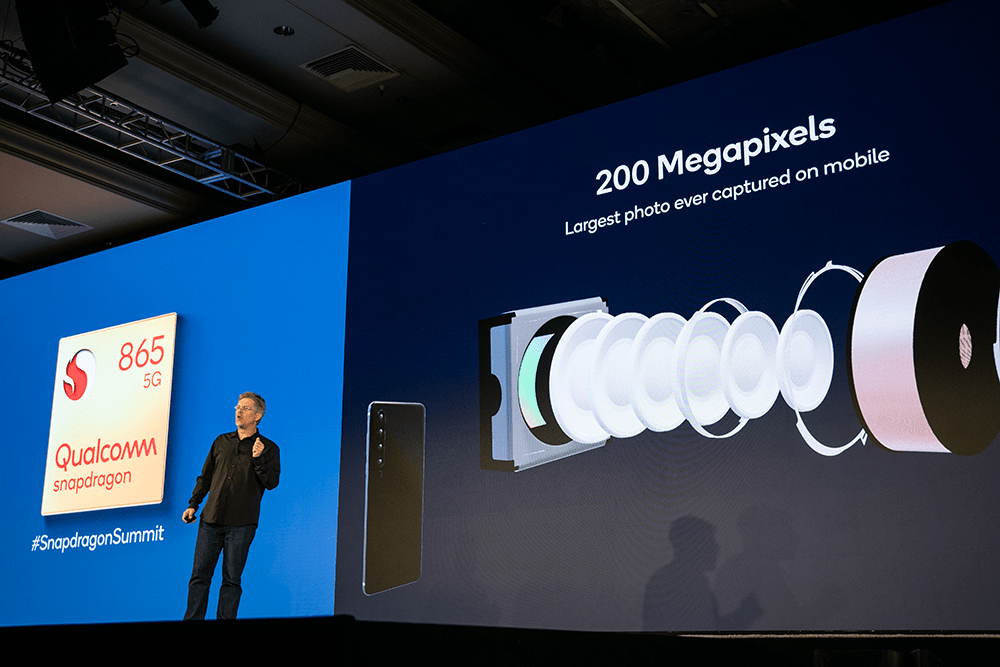 Qualcomm have made some impressive improvement with their imaging.
The new Spectra 480 also claims power efficiency upgrades being 35% more power efficient and it can now process 4 pixels per clock instead of just only 1 PPC as in the previous generation allowing it to process up to 2 Gigapixels/second.
The new SoC is able to now record in 4K HDR while simultaneously capturing up to 64MP still shots at the same time. It can even support 4K120 and 8K30 video recording and you also have the option to record using the Dolby Vision HDR standard.
Slow-motion footage can be recorded at 960fps, but unlike other chipsets, this can be recorded indefinitely.
The Mediatek comes with a capable ISP that should compete with other flagships. They have announced the new SoC will support camera sensors with resolutions of up to 80MP at 24fps, or multi-camera setups with 32+16MP sensors. Media encoding capabilities fall in at 4K60.
The Exynos has support for a single 108MP sensor and dual 25MP sensors.
Huawei has just stated the Kirin 990 5G features a new ISP 5.0
At the moment it is only the Mediatek Dimensity 1000 that supports the AV1 codec for video decoding
Which is best?
As we enter 2020 the flagship market looks set to be quite interesting. We have a new player with the MediaTek Dimensity 1000 and on paper, it ticks a lot of boxes that could put it ahead of competing brands. If the MediaTek is priced comparatively it could become the go-to chipset for affordable flagships.
No doubt Qualcomm will continue to dominate the flagship scene for 2020 with them being the defacto flagship chipset. While the decision to use an external 5G modem seems odd, I am glad that all Qualcomm based phones will be 5G only now.
In terms of performance, just looking at the specs, it looks like Qualcomm or maybe Samsung will be the most powerful chipset.
Qualcomm have made a big deal about the imaging capabilities of their chipset, this could be one of the stand out features compared to other companies.
Specification Comparison Table
SoC
Qualcomm Snapdragon 865
Exynos 990
MediaTek Dimensity 1000
Huawei Kirin 990 5G
CPU
1x Cortex A77
@ 2.84GHz 1x512KB pL2

2x Exynos M5 @ ? GHz
4x Cortex A77 @ 2.6GHz
2x Cortex-A76 @ 2.86GHz
3x Cortex A77
@ 2.42GHz 3x256KB pL2
2x Cortex A76 @ ? GHz
4x Cortex A55 @ 2.0GHz
2x Cortex-A76 @ 2.36GHz
4x Cortex [email protected]
1.80GHz 4x128KB pL2
4MB sL3 @ ?MHz
4x Cortex A55 @ ? GHz
4x Cortex-A55 @ 1.95GHz
GPU
Adreno 650 @ ? MHz

+25% perf
+50% ALUs
+50% pixel/clock
+0% texels/clock
Mali G77MP11 @ ? MHz
Mali-G77MP? @ ? MHz
Mali-G76 MP16
APU / NPU / AI Proc. / Neural IP
Hexagon 698
15 TOPS AI


Dual NPU + DSP
>10 TOPs
"3rd gen APU"
2+1 NPU with real time cloud AI
(Total CPU+GPU+HVX+Tensor)
Memory
4x 16-bit CH

@ 2133MHz LPDDR4X / 33.4GB/s
or
@ 2750MHz LPDDR5 / 44.0GB/s

3MB system level cache
LPDDR5 @ 2750MHz
?
LPDDR4X @ 2133MHz
ISP/Camera
Dual 14-bit Spectra 480 ISP




Single: 108MP
80MP
ISP 5.0
1x 200MP or 64MP with ZSL
or
2x 25MP with ZSL
4K video & 64MP burst capture
Dual: 24.8MP+24.8MP
32MP + 16MP
Encode/
8K30 / 4K120 10-bit H.265

Dolby Vision, HDR10+, HDR10, HLG

720p960 infinite recording
8K30 & 4K120 encode & decode
H.265/HEVC, H.264, VP9
2160p60
4K @ 30fps - capture
4K @ 60fps playback
Decode
Integrated Modem
none
(Paired with external X55 only)


Exynos Modem External
5G Sub-6
5G 2.3Gbps
(LTE Category 24/22)
DL = 2500 Mbps
7x20MHz CA, 1024-QAM



(LTE Category 24/22)
DL = 3000 Mbps
DL = 4600Mbps
UL = 316 Mbps
3x20MHz CA, 256-QAM
(5G NR Sub-6)
DL = 5100 Mbps
Up to 2CC CA
(5G NR Sub-6 + mmWave)
DL = 7000 Mbps
UL = 3000 Mbps
(5G NR mmWave)
DL = 7350 Mbps
UL = 2500Mbps
Mfc. Process
TSMC
7nm (N7P)
7nm LPP (EUV)
N7
7nm EUV