The OPPO Reno officially lands in the UK in June, with the cheaper option coming on the 5th while the flagship 10x Zoom arriving on the 12th and the 5G at a later date.
As part of todays launch event it has been confirmed that the OPPO Reno 10x Zoom will be available for £699 while the standard Reno will be £449.
This puts the Reno Zoom at £50 more than the OnePlus 7 Pro or £200 less than the Huawei P30 Pro.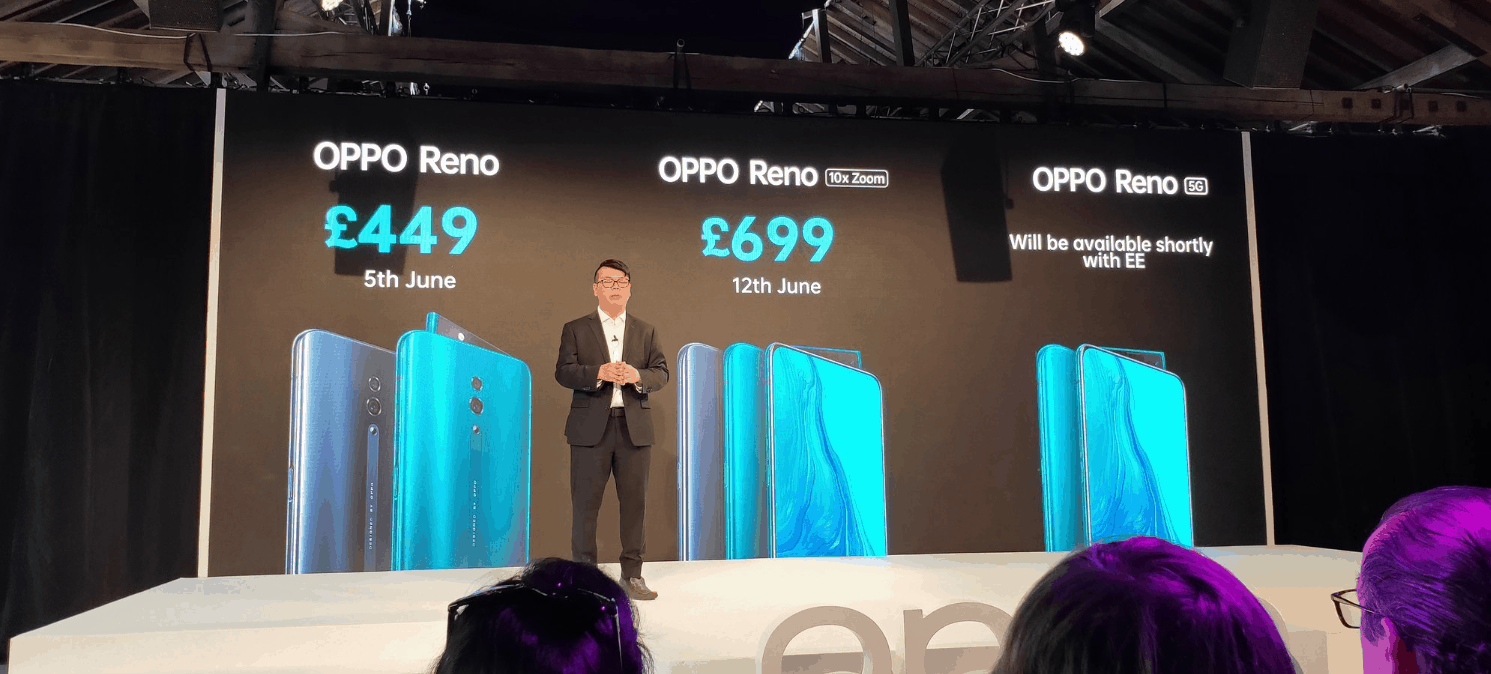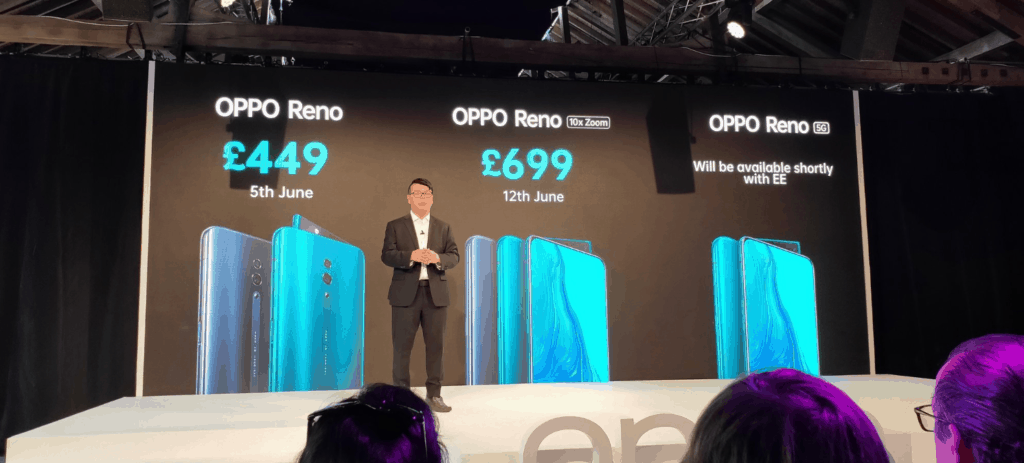 There are a lot of similarities with the OP7Pro, both feature pop up cameras, and both feature a 48MP primary camera. For the extra £50, you get an arguably superior camera specification though, with the OPPO features a 13 MP f/3.0 5x optical zoom lens allowing them to achieve 10x hybrid zoom. This will be the same lens technology found on the much more expensive P30 Pro.
The selfie camera is hidden inside the unique shark fin pop up notch, this gives the phone an impressive 86.8% screen-to-body ratio with no notches getting in the way.
The screen isn't quite as high specced, but it should allow the phone to perform better with its impressive 4065 mAh battery.
The Reno 5G varient was launched in Zurich towards the end of last month and is the first 5G phone to arrive in Europe, it features all the same specifications as the 10X Zoom but includes the Qualcomm X50 modem enabling 5G.
If they are too rich for your blood then there is the standard Reno, this features a Snapdragon 710 chipset and drops the zoom lens using only a dual lens layout with a 48MP primary and 5MP depth sensor.
Overall, it is another exciting phone to land in the UK. The Zoom and 5G models are the most exciting, with the Zoom being another flagship specced device that keeps the price just about affordable without skimping on features.