[Update] The AIoT AX3600 has now officially been announced as part of the Mi 10 launch and it will cost 599 CNY which is just £66 which is an absolutely insanely cheap Wi-Fi 6 router. This will of course not be the price you pay in the UK, I doubt it will launch here, but you can probably import it from GearBest and will likely pay more than double the Chinese price.
The Xiaomi Mi 10 is going to be the main event on the February 13th online launch event but it has also been revealed that Xiaomi will be launching their first Wi-Fi 6 router, the Mi AIoT AX3600.
It is unlikely we will see an official UK launch, but it could be an interesting router, nonetheless. Xiaomi is famed for its affordable hardware and Wi-Fi 6 devices have been quite expensive since their launch.


The full specification of the router is not known, but apparently, they have opted to use the Qualcomm Networking Pro 600 Wi-Fi 6 platform which is supposedly built for enterprise-grade routers.
Xiaomi has highlighted that the Mi AIoT AX3600 Wi-Fi ax router is the first to use an enterprise-grade platform for the consumer market.
While that sounds very impressive, looking at the Qualcomm website, this sits at the bottom of their Wi-Fi 6 (802.11ax) network solutions, so it may be enterprise-grade, but you are not likely to see it perform to the same level as other flagship Wi-Fi 6 routers such as the TP-Link Archer AX11000. This should mean that the router fits in with the affordable nature of Xiaomi.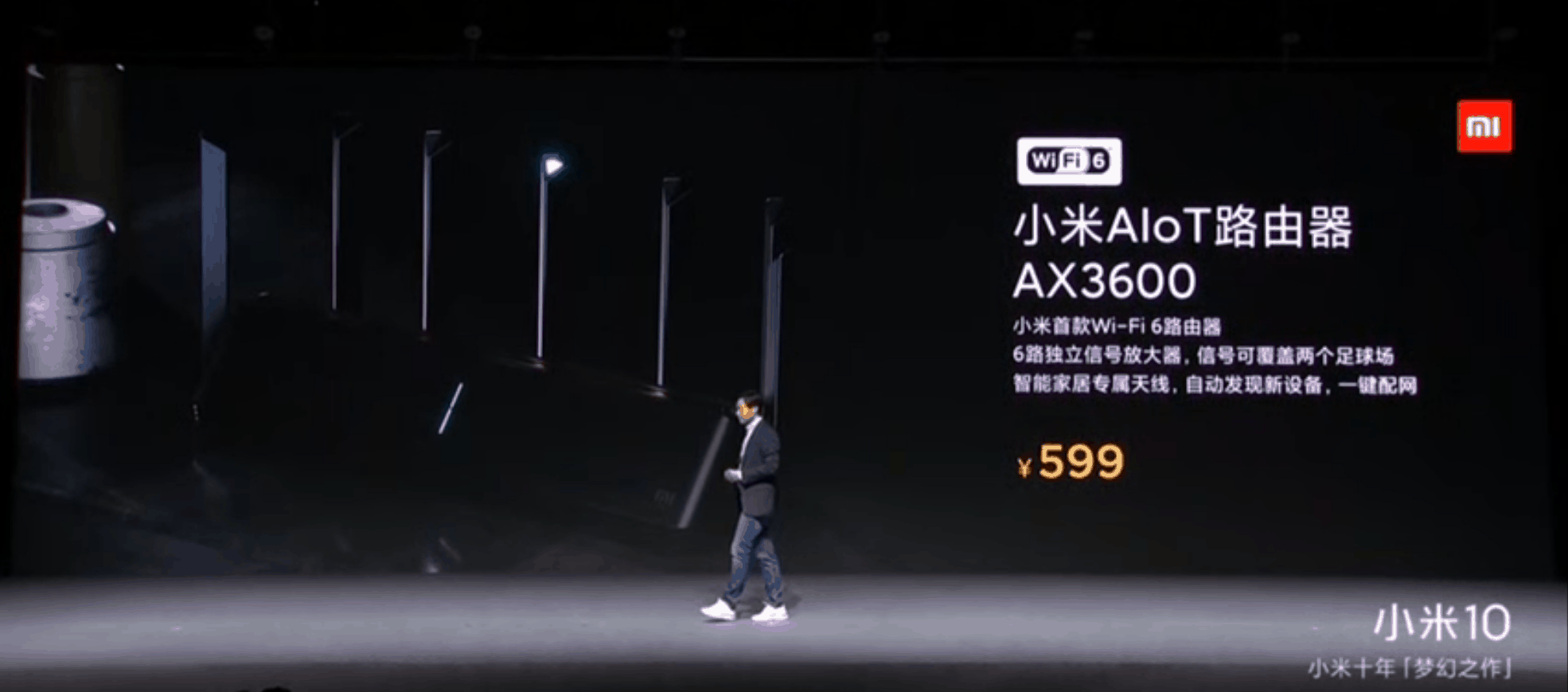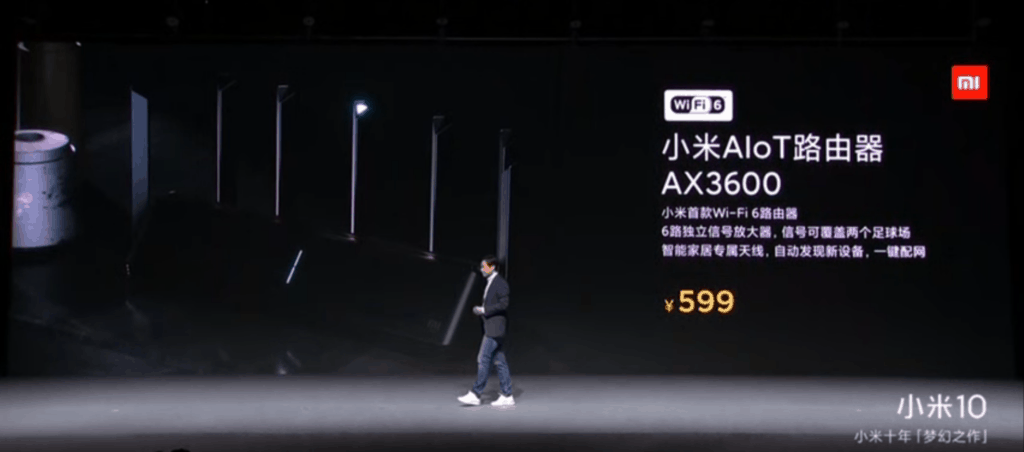 As far as the spec goes, based on the Qualcomm page, you have 6-spatial streams with peak speeds of 1.7 Gbps, and it likely this will be dual-band opposed to tri-band of premium routers.
Downlink/Uplink MU-MIMO supports 6 streams of Wi-Fi to simultaneously connect to MU-MIMO capable clients
Downlink/Uplink OFDMA across all 6 spatial streams to provide efficient use of spectrum for small data packets supporting up to 37 users
There is support for WPA3 but I suspect it will not be on the router to start off with, similar to existing WI-Fi 6 routers.
The chipset has support for multi-gig ethernet, but you almost certainly won't see it on this router.
The IPQ8071 chipset is based on 4x ARM Cortex A53 CPU cores running up to 1.0 GHz and it is fabricated on the 14 nm FinFET process.
In comparison, many of the existing high-end Wi-Fi 6 routers use the Broadcom BCM49408 SoC including the Archer AX11000. This has a 1.8 GHz quad-core ARMv8 processor (Cortex A53) supplemented by an 800 MHz network packet co-processor then adopts a tri-band design, with two 4×4 5 GHz radios and one 4×4 2.4 GHz radio.
Netgear is the few companies to use Qualcomm on the RAX120, and they have the Qualcomm IPQ8074 which is a big step up from the IPQ8071 bumping up the spatial streams to 12 with peak speeds of 4.8 Gbps and the CPU clocks up to 2GHz.
We will find out the full specs of the Xiaomi Me AIoT AX3600 this Thursday on the 13th.