I wrote about the Netgear Nighthawk RAXE300 yesterday but completely overlooked this interesting little switch.
With WiFi 6 becoming increasingly mainstream and WiFi 6E gaining traction, the demand for multi-gig Ethernet is increasing. Using a 160Mhz wide channel, it is reasonably easy to saturate a gigabit connection, and WiFi 6E make this much easier to achieve across our homes.
While 2.5GbE unmanaged switches have become very affordable, the same can't be said for managed or POE switches.
You can pick up a 5-port ZyXEL MG-105-2.5G for under £100 on Amazon, but if you have an access point with a 2.5GbE port and you want to power it via POE then the options are much more limited and expensive.
I previously wrote a post on how to provide 2.5GbE POE to a WiFi 6 access point. You can do it semi-affordably using a 2.5Gbps compatible POE injector, but it is less than ideal. Some access points can use DC in, but that is a messy solution.
Two of the best/cheapest options have been the TP-Link JetStream TL-SG3210XHP-M2, priced at around £300+ or the excellent EnGenius ECS2512FP for around £630.
Both of those switches have active cooling, so you need to locate them out of your working/living environment.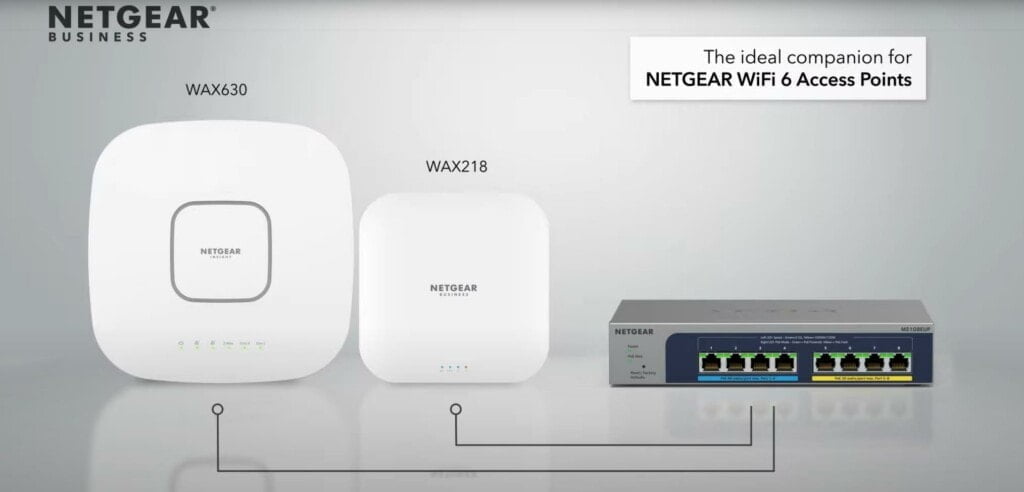 Therefore my interest was piqued when I saw that the Netgear MS108EUP was not only a 2.5GbE POW switch but also fanless!
It could be the perfect solution for any home/SOHO/small business that doesn't have the space to locate networking equipment.
However, there is one caveat with the switch. It is not particularily cheap.
It is priced at over £400, making it £50 per port. The TP-Link has 240W power budget + 2 additional 10GE SFP+ and is £37.5 per port (ignoring the SFP+). However, the Engenius is priced higher.
The Netgear is also only smart-managed rather than cloud-managed like the other two. Some people may see that as a positive.
POE is limited to 60W on the first 4 ports and 30W on the last 4, though this shouldn't cause an issue.