Twelve South StayGo Mini USB-C Hub Review Rating
Summary
The Twelve South StayGo Mini USB-C Hub is an excellent USB-C hub for the iPad, Mac and many more devices. It's petite design ma
I have previously reviewed the Twelve South StayGo USB-C Hub and found it to be excellent. While it wasn't cheap, it has all the ports I could need and has been 100% reliable since I initially reviewed it.
This is being marketed for the iPad or MacBook. However, there is no reason why this won't work as well for other devices, and this is how I have tested it, with Windows and Android.
Specification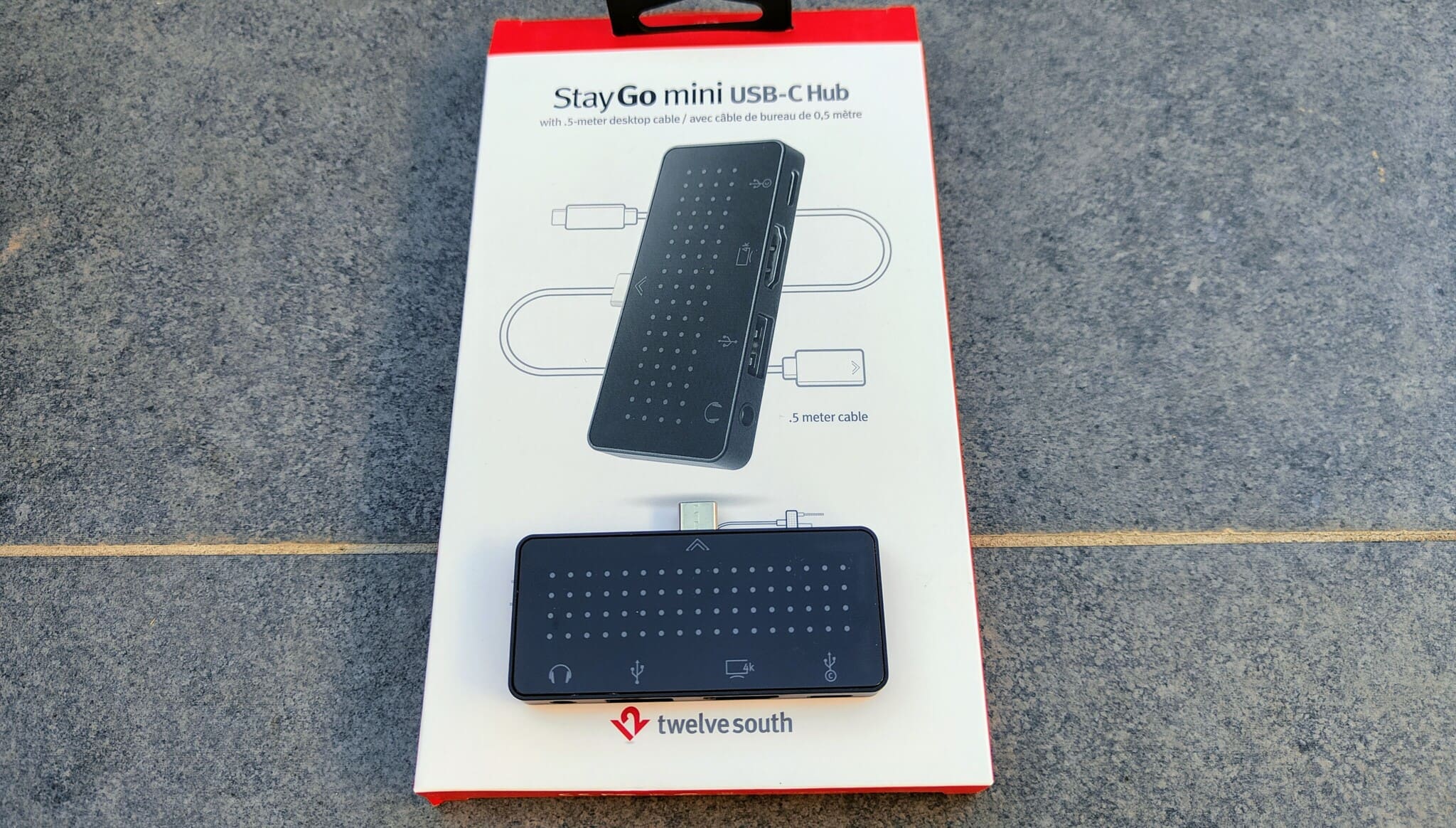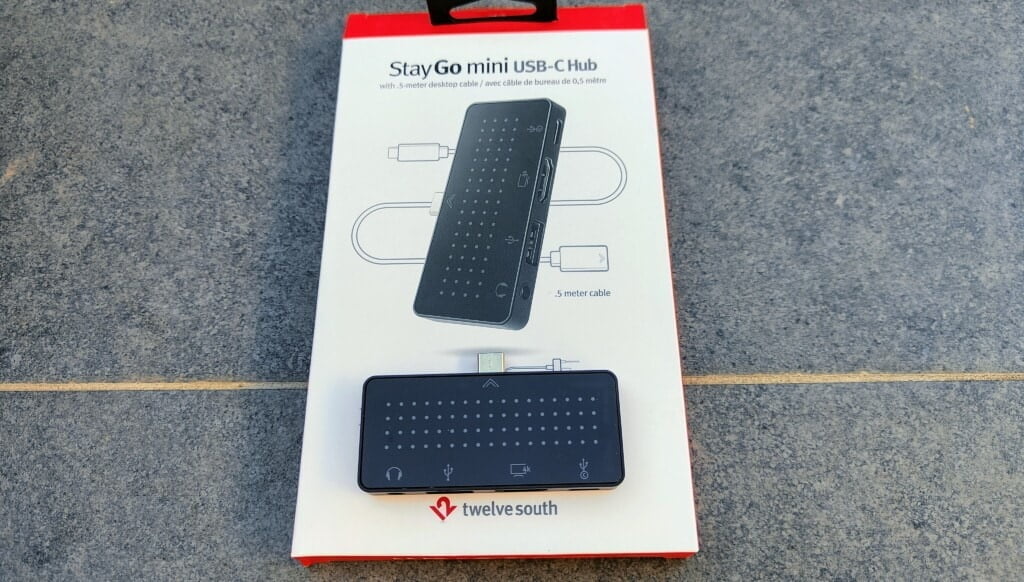 USB-C hub connects peripherals to your iPad or MacBook
Four ports: USB-A, HDMI, headphone/audio out and USB-C power
Passthrough power to charge or power accessories
Connects directly to iPad or below with the included cable (and works with any other USB-C device)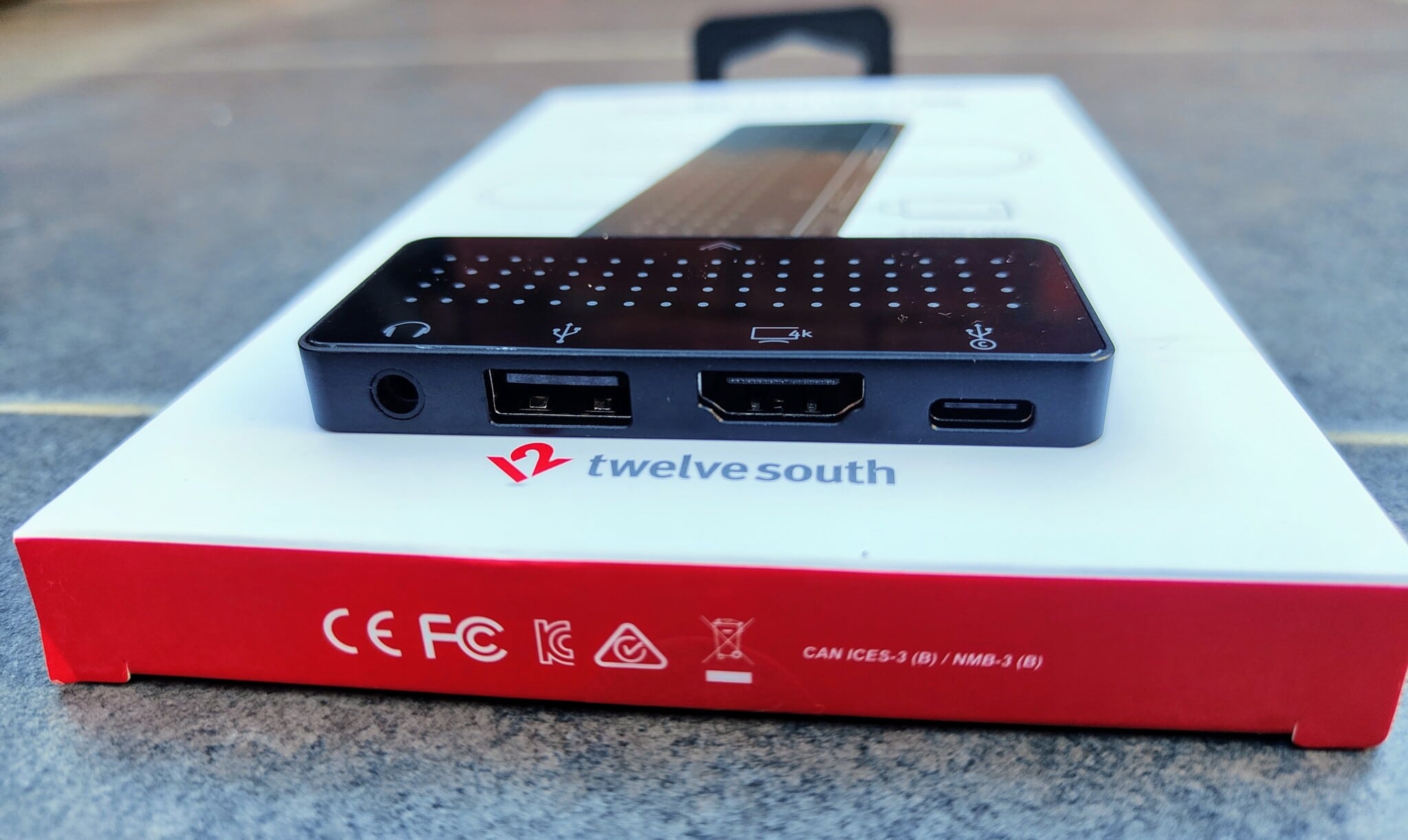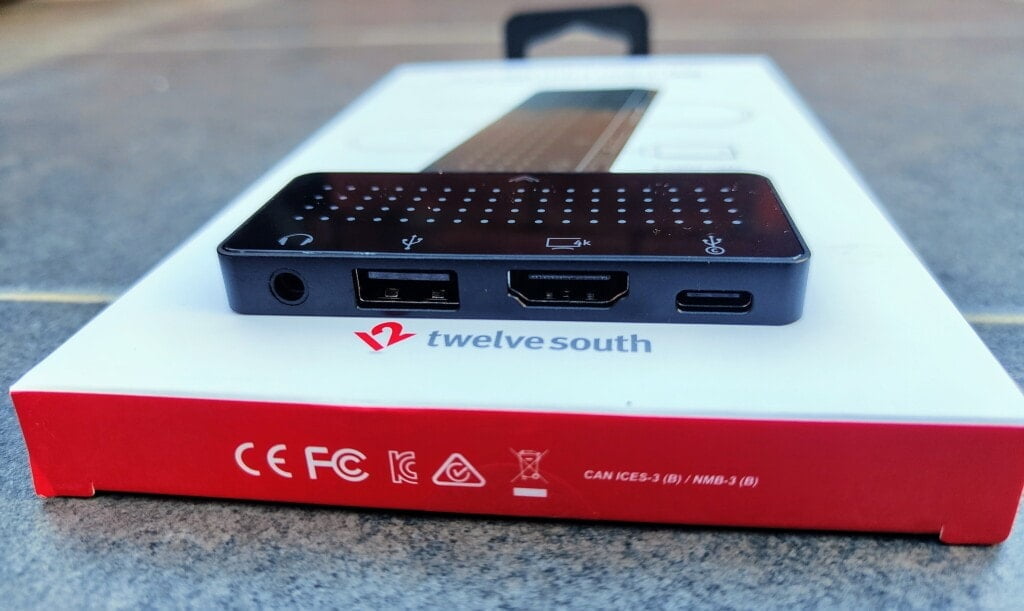 In Use
The hub works well. When you are commuting, it is convenient to be able to charge your device while also gaining the 3.5mm port for headphones. The hub itself is about the same width and depth as my phone. However, not all Android phones will recognise headphones. It did work with my Huawei P30 Pro, P40 Pro and OPPO Find X3 Neo.
I have also used this with my Huawei Matebook 13, which only has USB-C ports. With this, I can connect a second monitor and a keyboard.
The USB-A port achieved transfer speeds of 42.52 MB/s when tested with CrystalDisk, an external hard drive.
The StayGo connection cable gives you the flexibility to use this with any when you can't mount the hub directly to an iPad or computer. The only issue here is that it is quite a long cable, whereas the full-sized StayGo USB-C Hub had a built-in small flexible cable. It would have been good if this had a second shorter cable to complement its portable nature.
Price and Alternative Options
The Twelve South StayGo Mini USB-C Hub has an RRP of £54.99 and should be available on Amazon sometime soon.
There is a wide range of alternative options many cheaper and many others more expensive.
On the App website, you have the Satechi Aluminium USB-C Multiport Pro Adapter, which has better connectivity but a bulkier form factor and a higher price at £64.95. Or, the Belkin USB-C to HDMI Adapter, which offers just a single port for £49.95.
The Anker USB C Hub for iPad Pro is well-reviewed with a similar form factor has an SD and microSD card reader, however it lacks the extension cable. This is just £39.99
There is also the Baseus iPad Pro adaptor which has the same connectively as the Anker in a slightly unusual design for £42.49 –
Overall
Just like its bigger brother, the Twelve South StayGo Mini USB-C Hub is an excellent USB-C hub for the iPad, Mac and many more devices. It's petite design makes it ideal for people on the move wanting to minimise bulk as much as possible.