[Update] Several corrections to the article. Plus I got a little bit of hands-on time
The Huawei Mate 30 series has finally launched, as usual, thanks to leaks, not much comes as a shock. However, one big question remained, what's going on with the software and Google?
One's things for certain, the issues Huawei is facing does not appear to be slowing them down too much yet, they have had a 23% business growth year on year and 24% growth in smartphone sales. Though it may be the following year where those figures might start swinging the other way.
The problems they are facing were made evident during what was supposed to be a pre-briefing where we had signed NDAs making sure we don't disclose anything super-secret. This pre-briefing consisted of a history of Huawei, the above business figures and some new announcements about their StorySign software. Not a single word was said about the phone. It seemed to be a last-minute decision and the poor PR team were very apologetic afterwards.
What does all this mean? Well, this is probably going to be the best phone you will never be able to buy (in the UK).
The phone will effectively launch as it always does in China, using Android, but without Google. No sneaky sideloading techniques. It is believed to be launching in other markets without Google Apps.
Anyway, moving on to the phone. It is exactly the same spec has heavily leaked in the past couple of days, and most of this was pre-written based on that.
Specification Overview
Chipset – Kirin 990 5G (Also a none 5G model with lower-spec chipset)
Display
OS –EMUI 10 with Android AOSP (No google apps)
Camera
RAM – 8GB
Storage – 128GB
Battery
First of all, even though Huawei put all their focus on the Kirin 990 5G chipset at IFA, quietly announcing the none 5G model at the end, the Mate 30 Pro is launching with the none 5G chipset at first.
Rumours had indicated this would not use the Kirin 990 5G, but the none 5G model. Sadly they were pretty much true, there is a 4G model and a 5G model. Personally, I think they should have had the Mate 30 has the none 5G model and the flagship Mate 30 Pro as 5G by default. The price between the two models is only 100-euros, and personally, if I was spending that kind of money on a phone I would 100% go with the 5G model.
Storage and RAM options
8GB+128GB base
12GB+512GB top model
Android
Enough has been said about this already until more information arises, this is just the Chinese variant of the phone. Our time with the device was very limited, the main hall was full and our private hands-on slot was limited. The OS is as always and worked perfectly, it will be in use when you want to access Google that things get annoying.
It has been reported that the phone will come with an unlocked bootloader, so this will make getting both Google services and all the DRM functionality working, and also give you options from custom ROMs. Initial reports suggest it is very easy to get Google services on there too.
Screen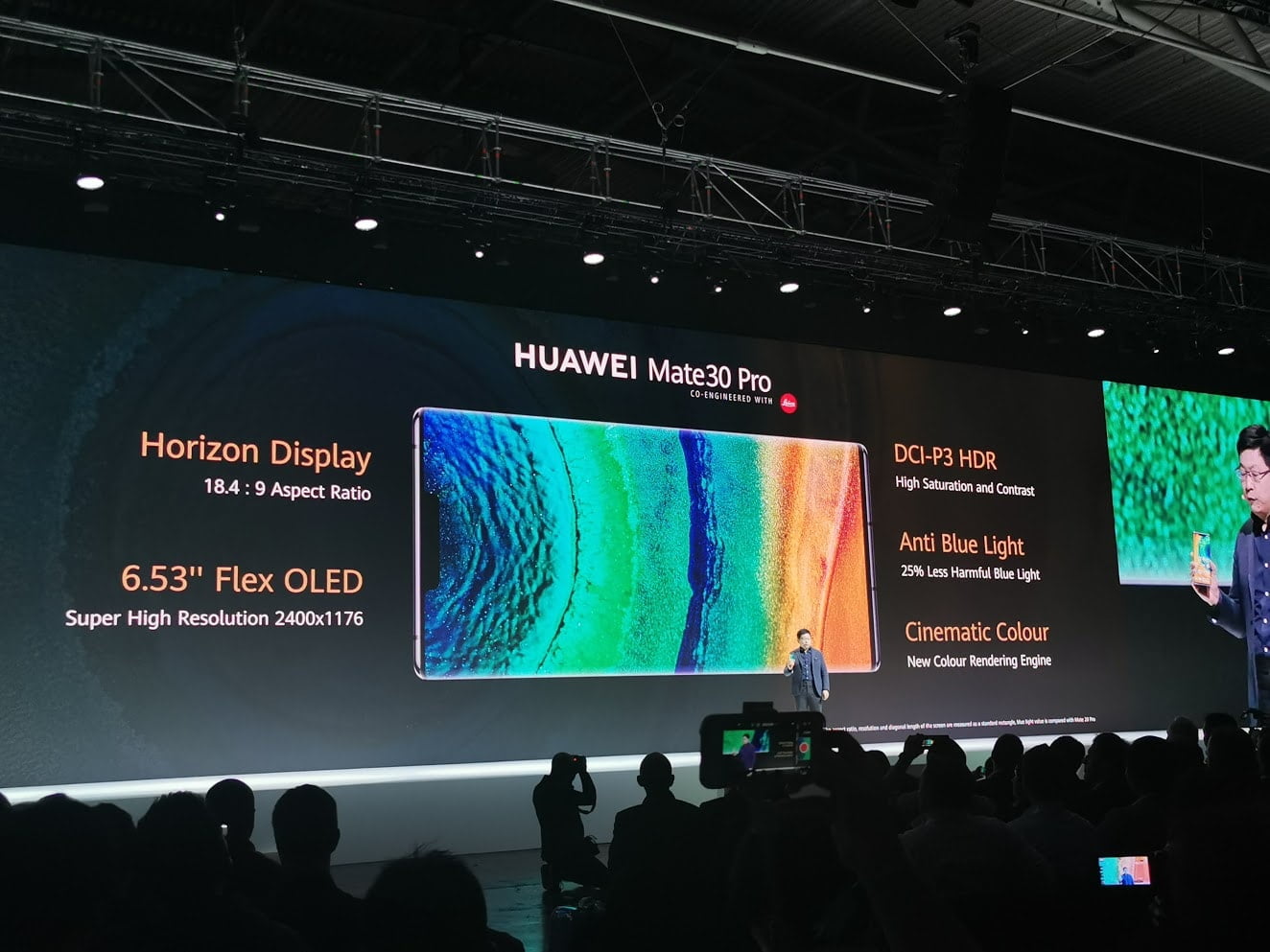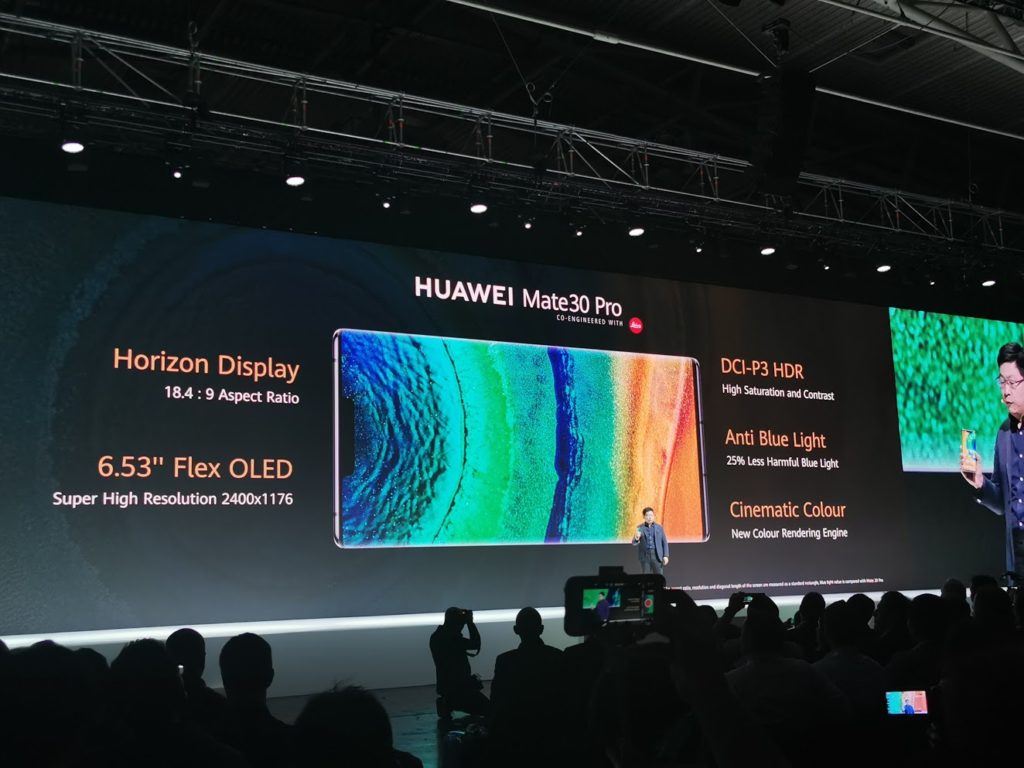 6.53-inch
1176-2400 FHD+ waterfall AMOLED display
60Hz
Our limited hands-on time with the phone was better than expected. I was expecting the cured screen to be a usability nightmare, but I experienced no major problems with it, and it is beautiful.
There are some parts of it I think that is form over function though. The volume is adjusted by double-tapping the side screen then adjusting. This, therefore, requires more work than just pressing the volume. I also regularly change the volume when running just by blindly pressing the buttons through my running belt, this now won't be possible. I know it is a small thing, but I bet quite a lot of people do similar things.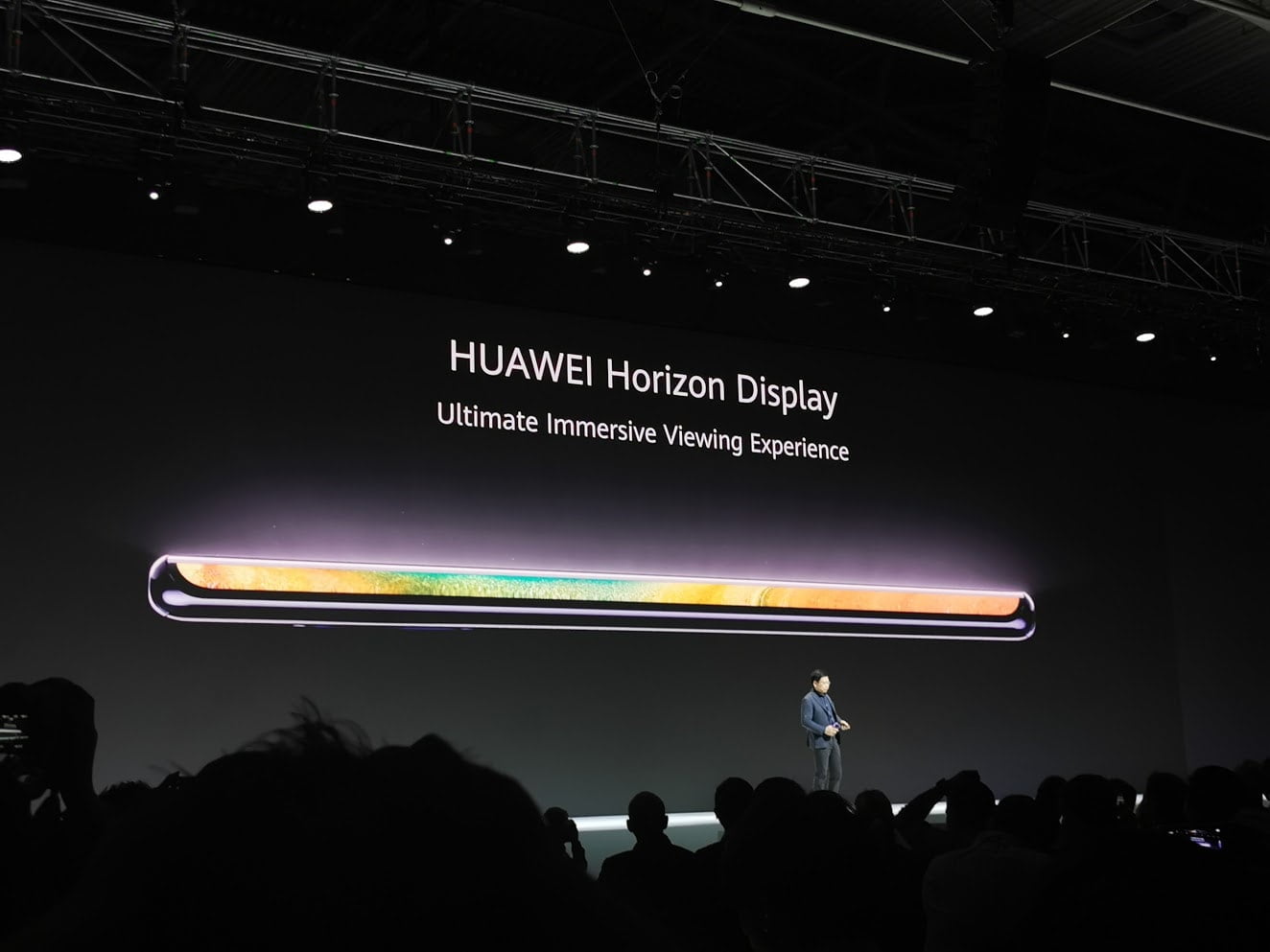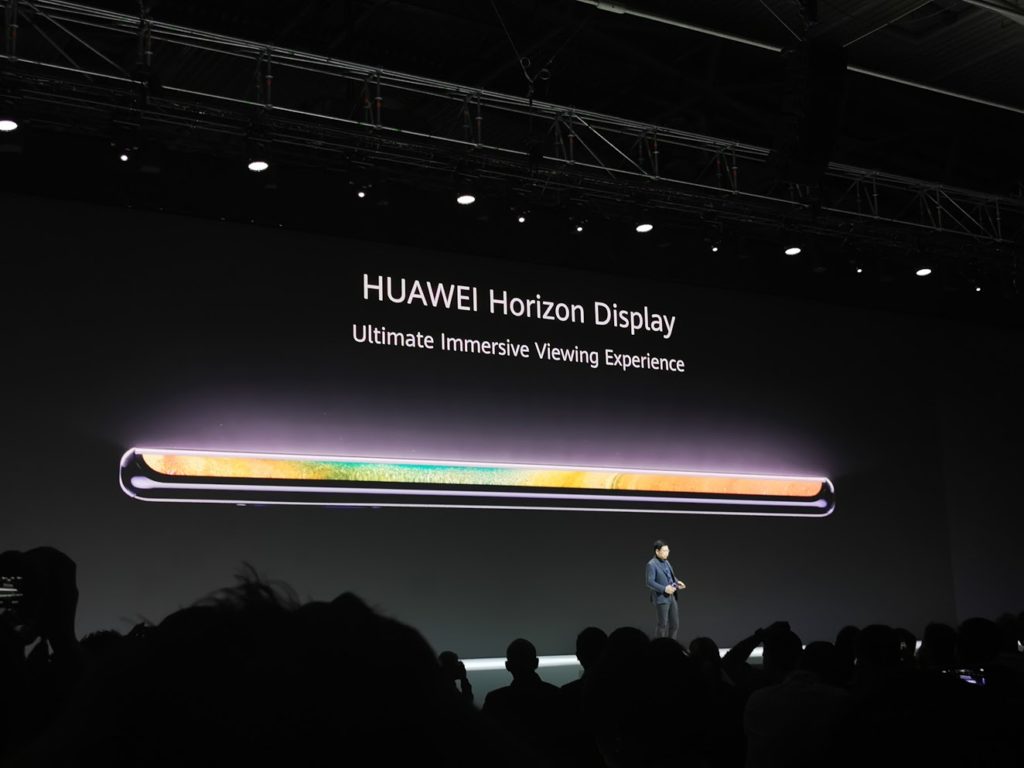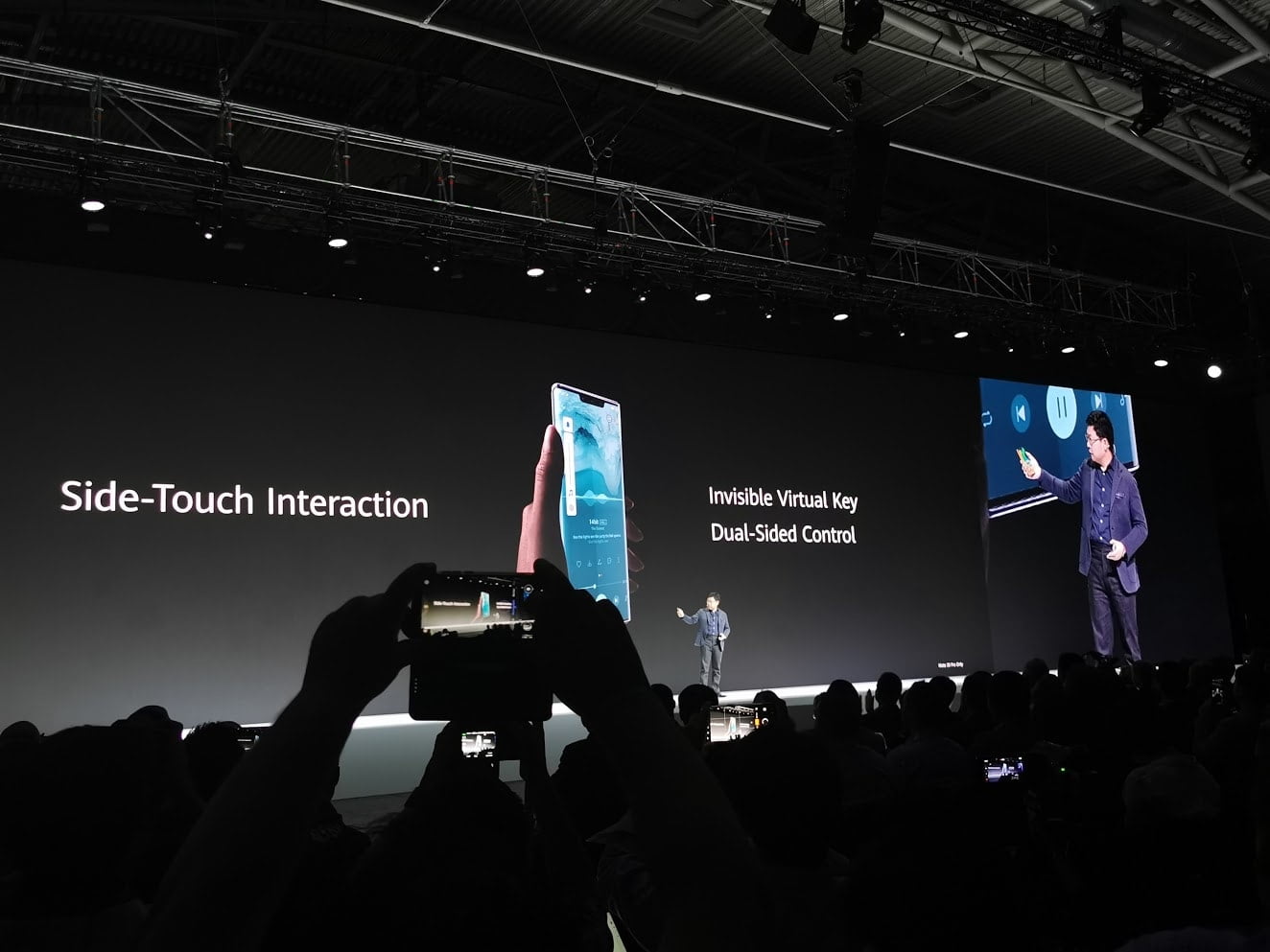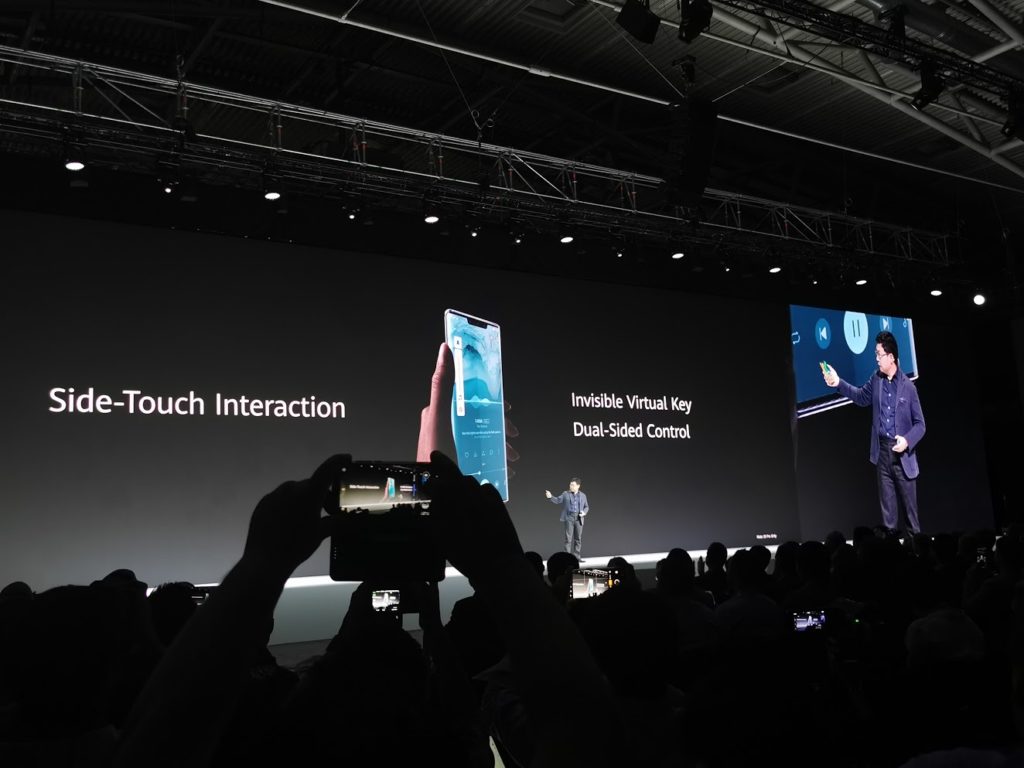 Camera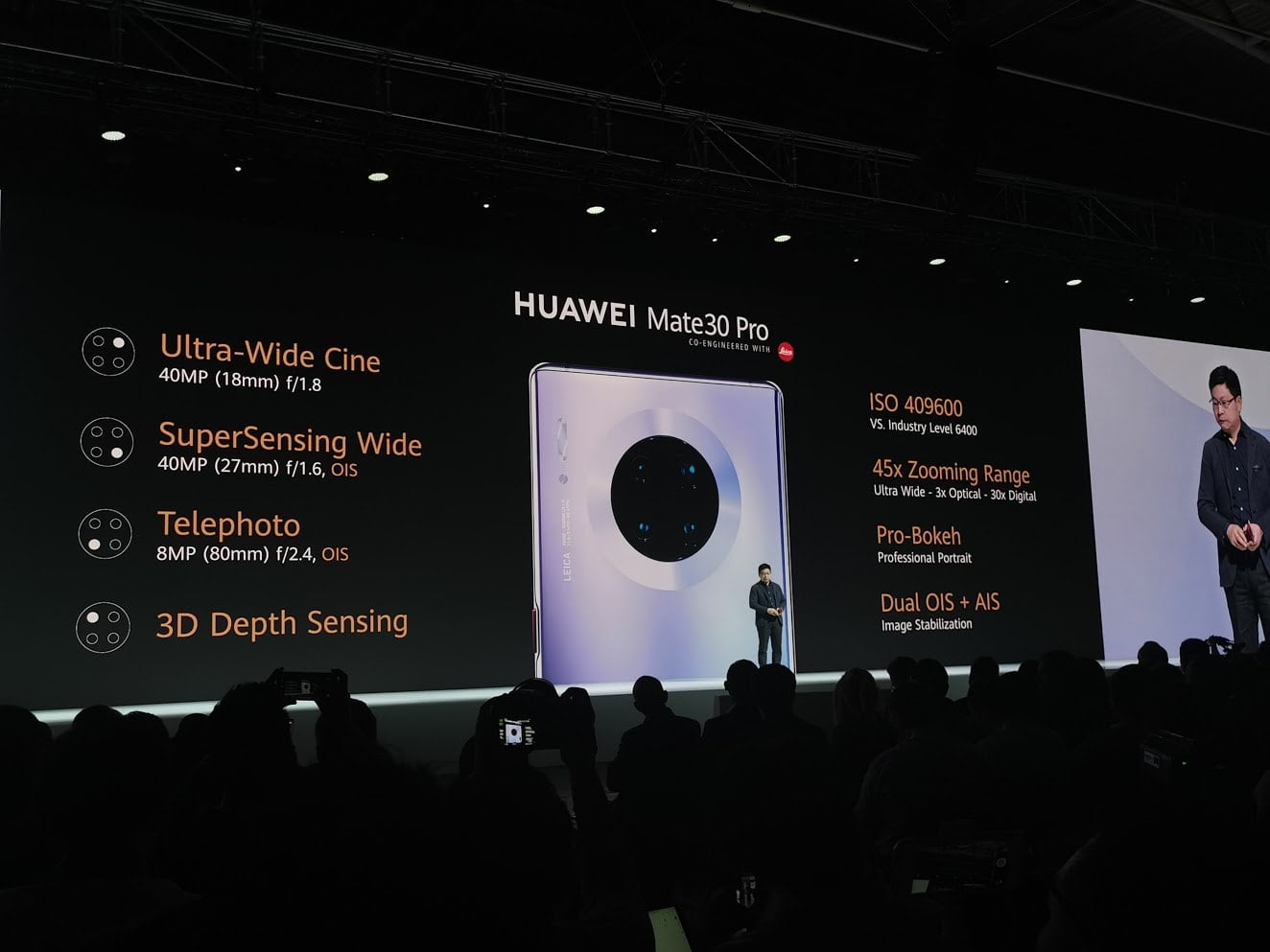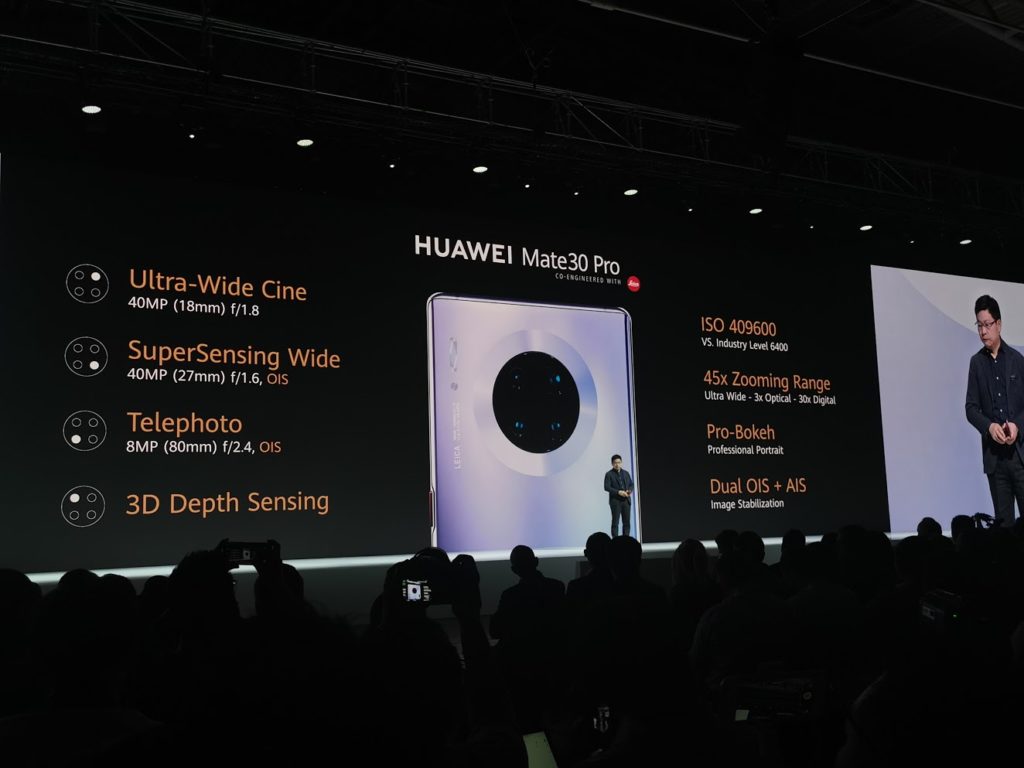 40 MP wide f/1.8 super sensing RYYB
40 MP wide f/1.8
8 MP, f/2.4, 80mm (telephoto), 1/4″, 3x optical zoom
TOF 3D sensor
32MP Selfie f/2.0
The 40MP RYYB sensor of the P30 Pro is truly amazing, and now Huawei has adopted this for the wide camera angle, which in my opinion is the best camera lens to use for photography. So you no longer need to sacrifice quality for the fantastic super-wide effect.
Interestingly, they have ditched the periscope zoom and moved back to a more moderate 8MP 3x optical zoom lens, this could end up being one of the main differences between the Mate and P ranges. With the help of the optical lens, this will achieve a 5x hybrid zoom similar to last years Mate 20 Pro.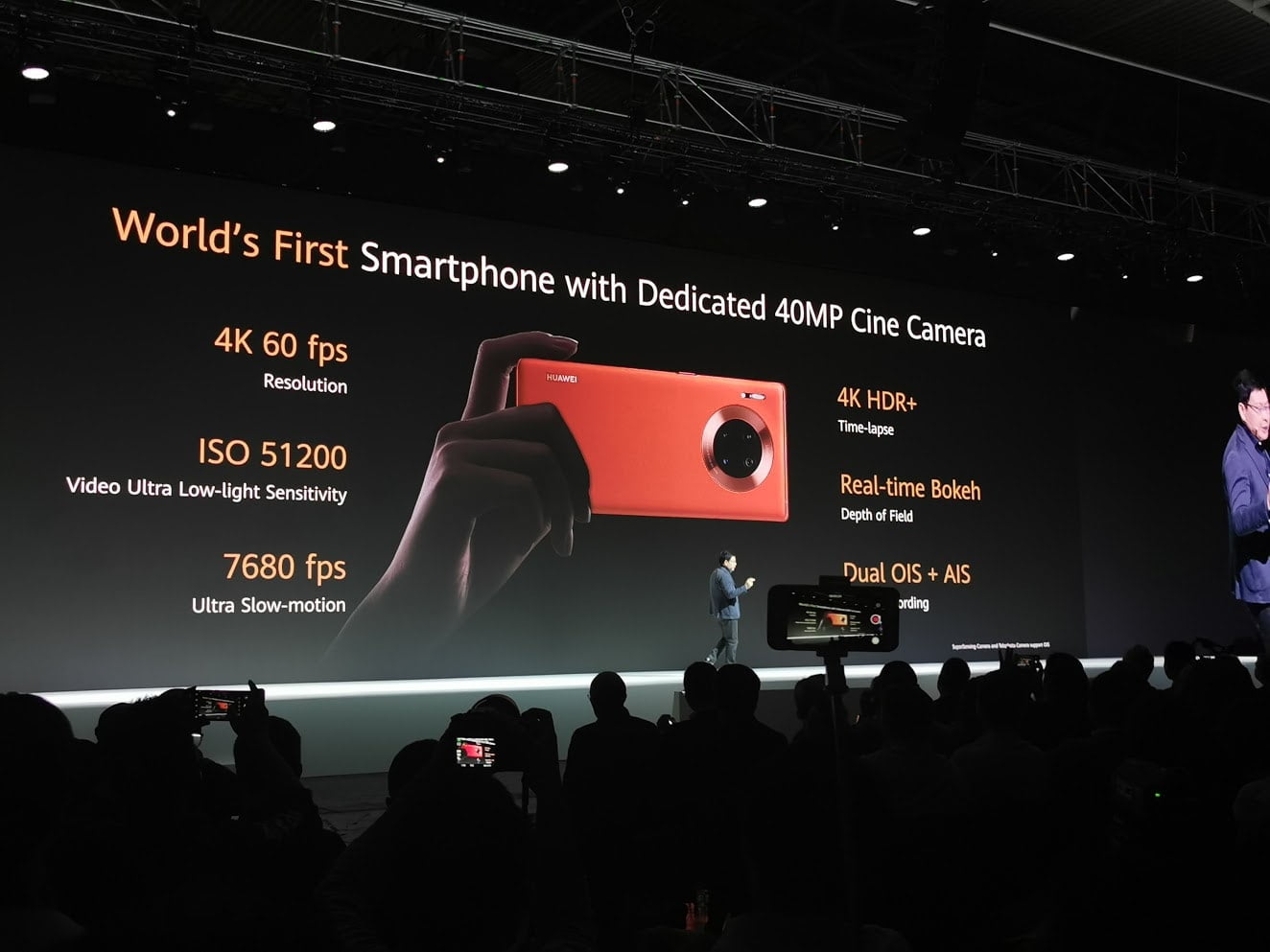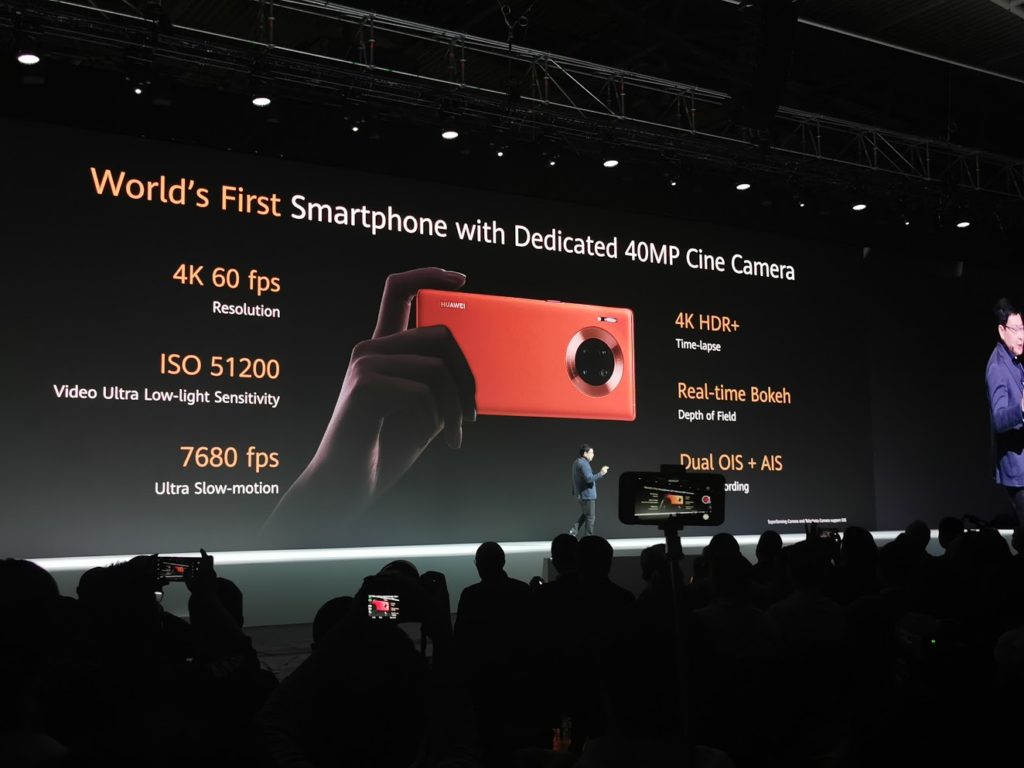 The video has been upgraded massively and at 720p, the device can shoot whopping 7680 frames per second while 1080p slo-mo videos are capped at 960fps. That's mighty impressive and undoubtedly it's because of the new ISP on the Kirin 990 chipset.
Battery & Charging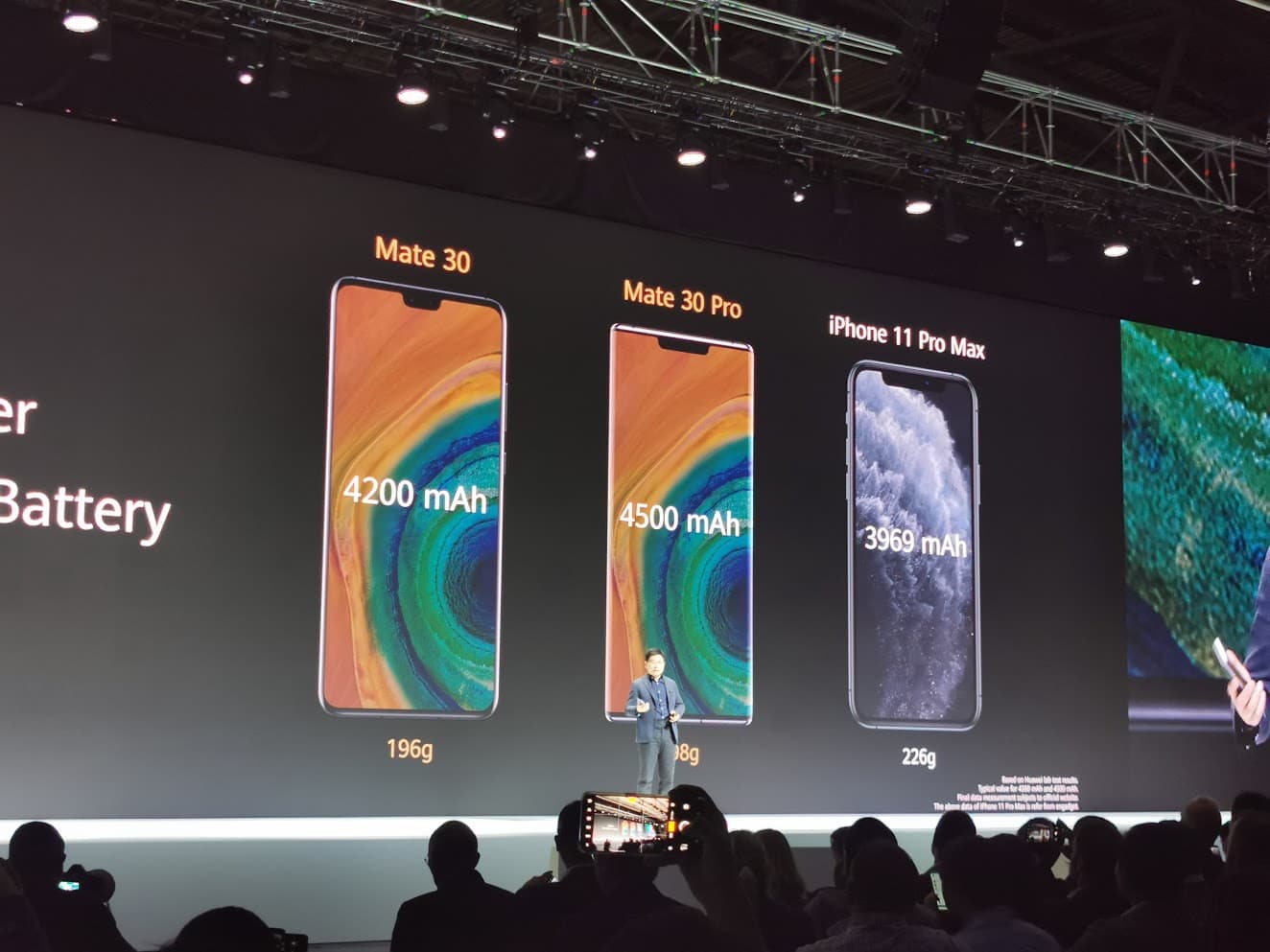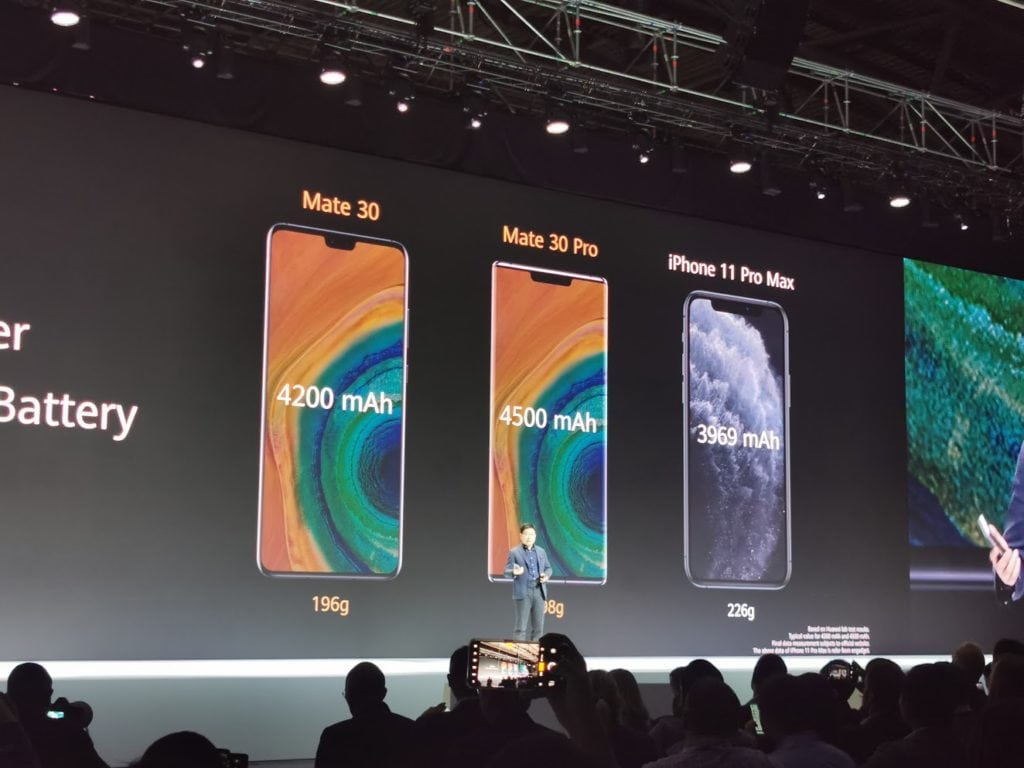 4500 mAh battery
40W supercharge
27W superwireless charging
Huawei continues to dominate with their battery and charging solutions. Yes, OPPO has a fancy 65W charger, but I would prefer a bigger battery, and the Mate 30 Pro ups the ante again with a massive 4500mAh battery. This should allow the phone to easily achieve two full days of light to moderate usage.
Then the charging has been upgraded, perhaps the wireless is more impressive, with 27W now allowing the phone to charge up as fast as what you charge via cable with other brands.
Connectivity
So, the leaks said it did not have 5G, but Huawei thankfully has launched this with 5G using the new Kirin 990 5G chipset, however, there is a 4G option too.
Price
The Mate 30 and Mate 30 Pro will be available in October in China and select European markets, with remaining European countries availability coming a bit later. The Mate 30 comes in a 8+128GB configuration for 799€, the Mate 30 Pro comes in a 8+128GB configuration for 1099€, and finally the 5G variant of the Mate 30 Pro coming at 1199€.
Thoughts
This is a difficult time for Huawei, but they continue to persevere, sadly these political issues hurt the consumer as much as it does Huawei.
These problems are largely out of Huawei's control so it is hard to blame them for this disappointing launch.
How this all plays out in the next year is going to be interesting, and hopefully, a solution is found either through Harmony OS or ideally these political problems come to an end and we can get back to using Android properly.
During my time with the phone, it was exceptional, more time needs to be spent with the screen to see how functional it really is. However, Huawei has continued to improve the main areas of the phone that I find most important, the camera and battery. While I didn't get a chance to test the camera, the P30 Pro is phenomenal, and this doubles down by adding that supersensing lens to the ultrawide, while also massively improving video performance.
While it looks like the phone should be easy enough to modify to get Google services on there, I think it would be difficult to selling a £1K phone when you then have to go through such a process.