Ezviz C1C Review Summary
Summary
An affordable indoor camera with all the functions your need. There is nothing spectacular individually about it but the Ezviz range as a whole is one of the most versatile systems available for consumers.
Ezviz has an ever-expanding range of affordable security cameras that can compete with more well-known brands. However, Ezviz is owned by Hikvision, the world's largest supplier of video surveillance products so this is not some no-name brand you often find on Amazon.
I have reviewed three cameras from Ezviz now, the most recent, the Floodlight camera is perhaps the stand out option, and I have used it since July with no issues at all.
Price & Specification
[content-egg module=Amazon template=list]
The Ezviz Indoor Smart Security Cam is one of the latest and most affordable options from the company, it is an indoor camera that comes in both 720P and 1080P models, priced at £39.99 and £59.99 respectively.
Compatible with Amazon Alexa, Google Assistant and IFTTT devices, the Indoor Security Cam allows users to view live streams via the Echo Show/Spot and Google hub devices, all whilst offering a 110/130-degree viewing angle on each model respectively. The cam also includes a magnetic base making it easy to position in multiple locations in the home. With easy set-up via Wi-Fi and installation support available on the EZVIZ app, this device is a great first purchase for anyone interested in upping their security and protecting their loved ones and valuables. Perfect too for monitoring a baby or even keeping an eye on mischievous pets.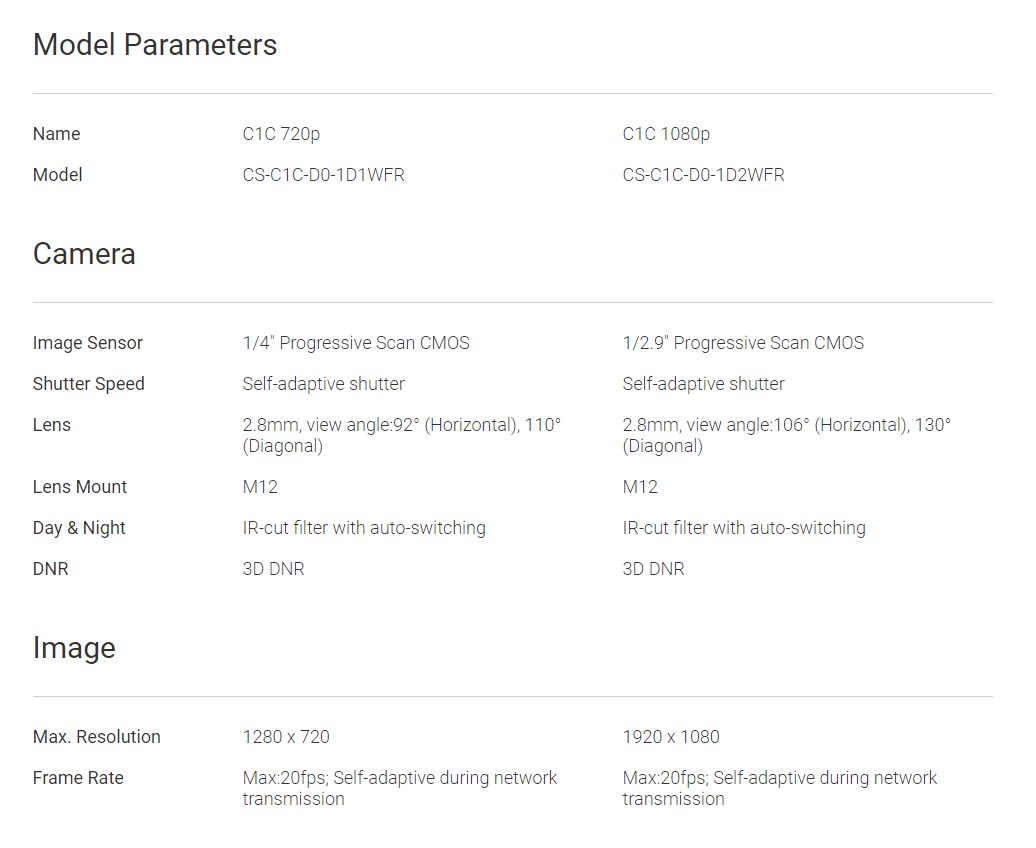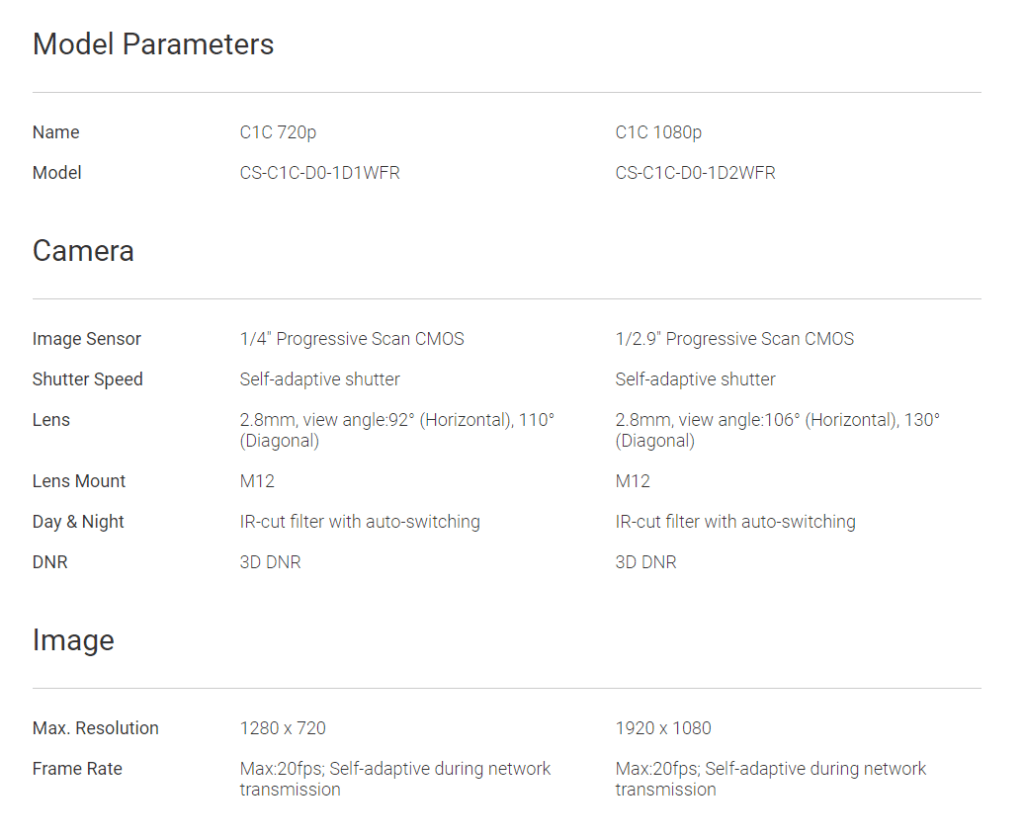 Recording Options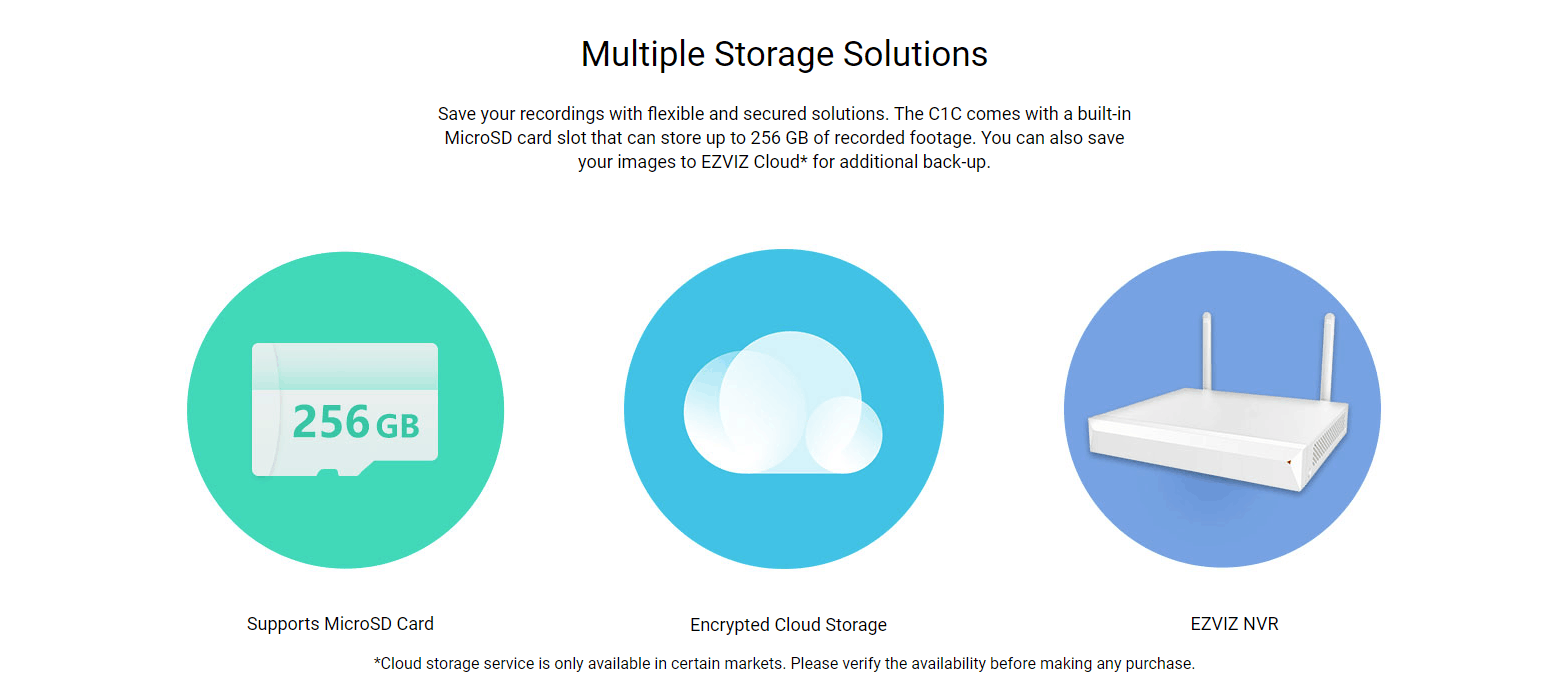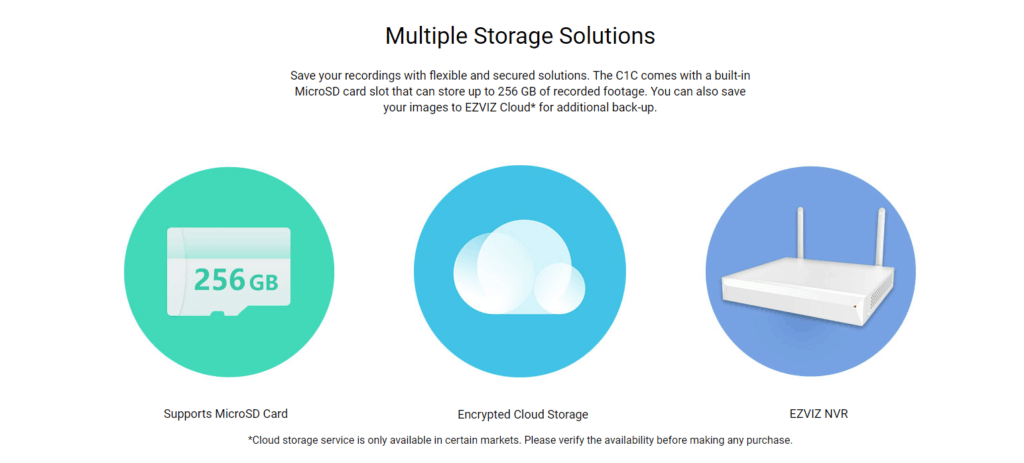 Ezviz is one of the few companies that give you the flexibility of either cloud recording or local storage, you can even optionally record to one of the Ezviz NVRs that are available. Though getting available stock of the NVR is proving difficult for me at the moment.
Furthermore, unlike most cameras nowadays, all Ezviz cameras are compatible with the Ezviz PC Studio software, allowing you to live-stream footage from your desktop.
This, therefore, gives the Ezviz range one of the most comprehensive surveillance options available to the consumer, that I am aware of.
As someone that doesn't have children or pets, I am not the biggest fan of indoor cameras, my outdoor cameras capture anyone poking around, and I don't really need to know when my partner gets home or leaves. However, I can appreciate their appeal to others.
For me, the primary use of an indoor camera is for my garage as thefts from these are quite common in my neighbourhood. I have outdoor cameras covering the entrance, but these are always prone to false positives, so an alert from the indoor camera is always a good indication something is up.
Setup
The set-up was extremely simple, and I encountered no issues with my commercial Zyxel Wi-Fi access points like I did with the Yale indoor camera I most recently reviewed.
You will need to use a 2.4Ghz network, as always, and all you need to do is make sure you are connected to the SSID you want to use, scan the QR code, type in the Wi-Fi password, and it should set up automatically.
Similar to the Floodlight, the motion zone settings are hidden in the Alarm Notification menu item, from here, you can optimise your alerts with motion zones.
If you want to access the stream from another application, such as the PC Suite, and I assume the NVR, then you will need to type in the encryption password, which is located on the camera itself. You can optionally change this too.
I am fond of the way Ezviz has done the mounting, the base is magnetic and there is a metal screw plate allowing you to magnetically attach it and remove it easily. There are also some double-sided sticky tape options. In my case, I was able to use the magnetic mount to place it on a metal shelf in my garage.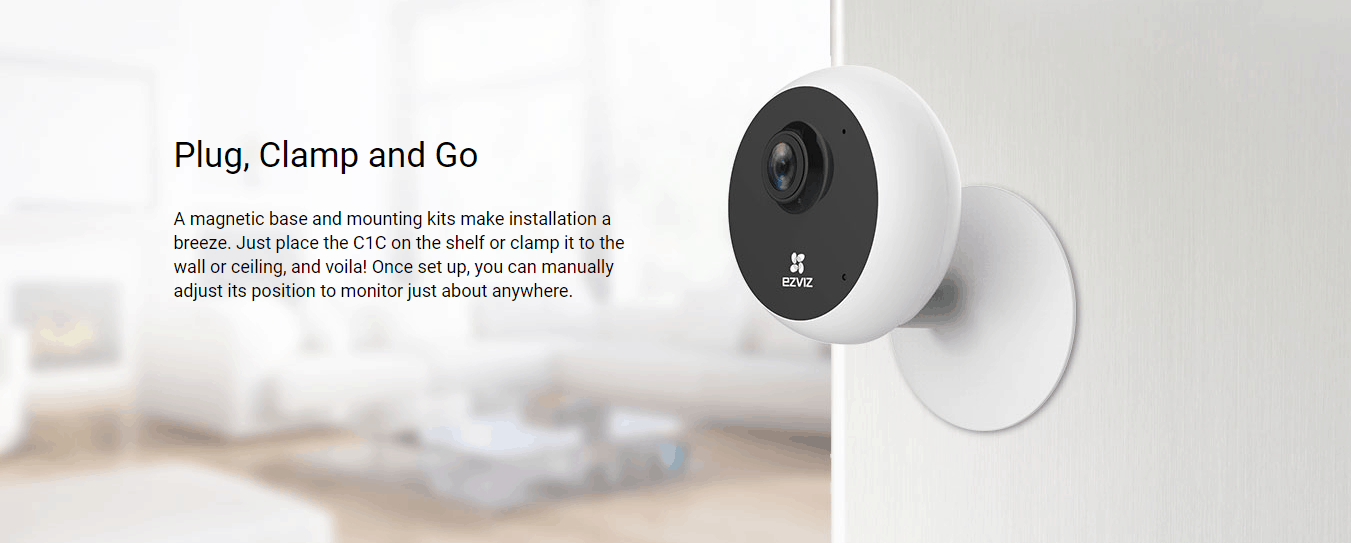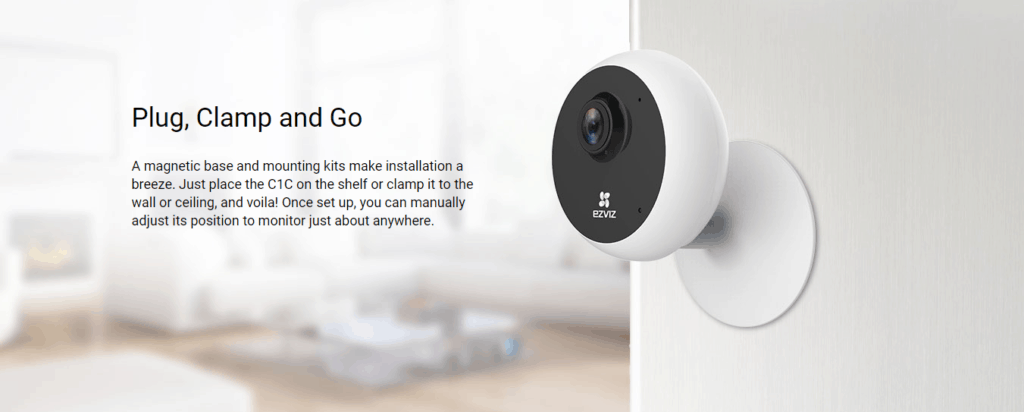 Cloud Recording vs MicroSD
When you first set it up, you will have the option for 1-month free cloud recording, from here it is £5pcm per camera.
The cloud recording can work out very expensive, so I'd be careful about adding all your cameras to it, it is ideal, however, if you have one particular important camera you want to make sure you have offsite recording for.
In comparison, Ring charge £2.50pcm for the first device, then £8pcm for unlimited devices, this gives you 30-day recording, and if you go for the £8 per month option you even get an extended warranty. Hopefully, as the Ezviz userbase builds up, they will lower the costs.
Alternatively, you can insert a microSD card and record here for free. I have not set up the NVR yet, but I think you do that all in the NVR itself, with the device picking up the stream from the camera, similar to how the desktop and mobile app get the stream.
Performance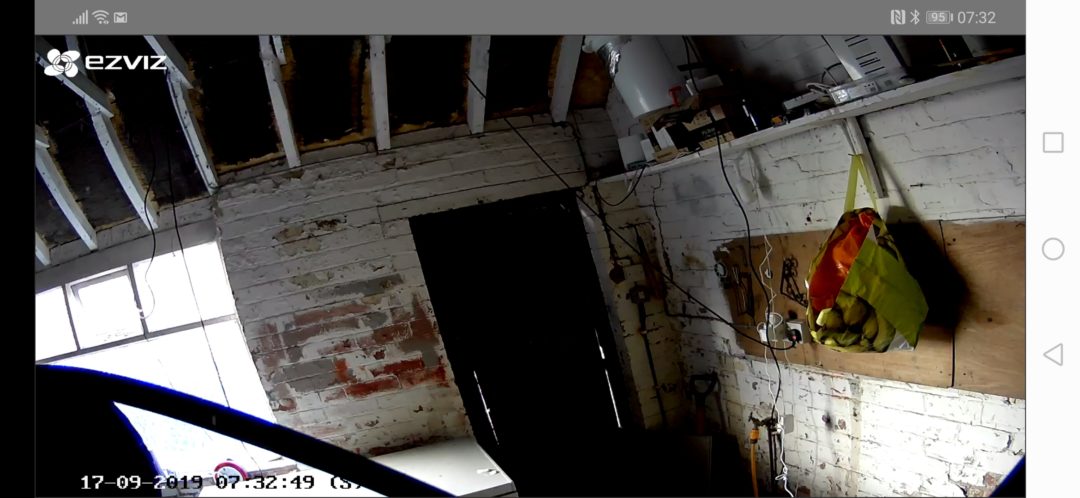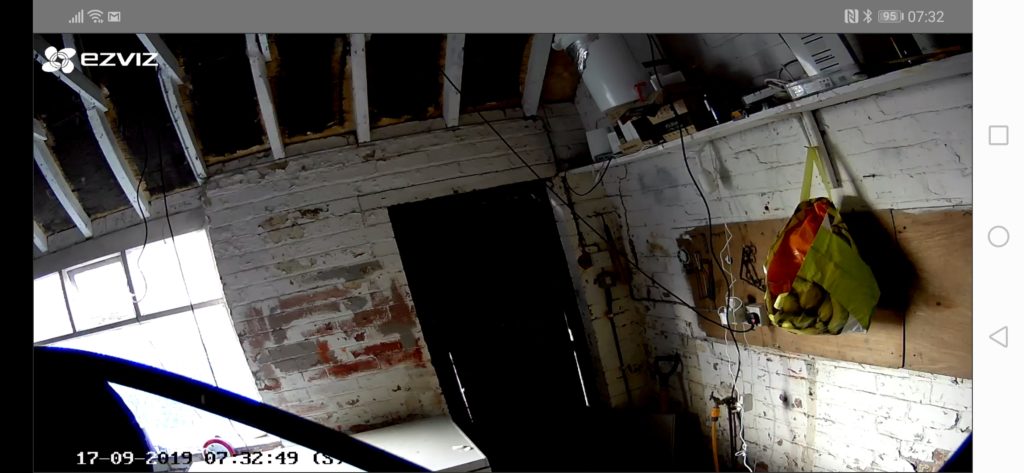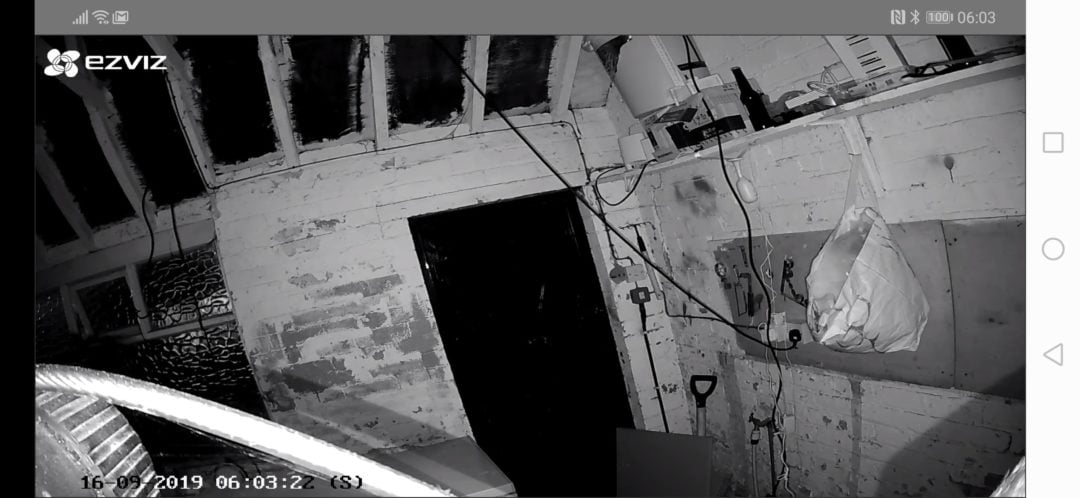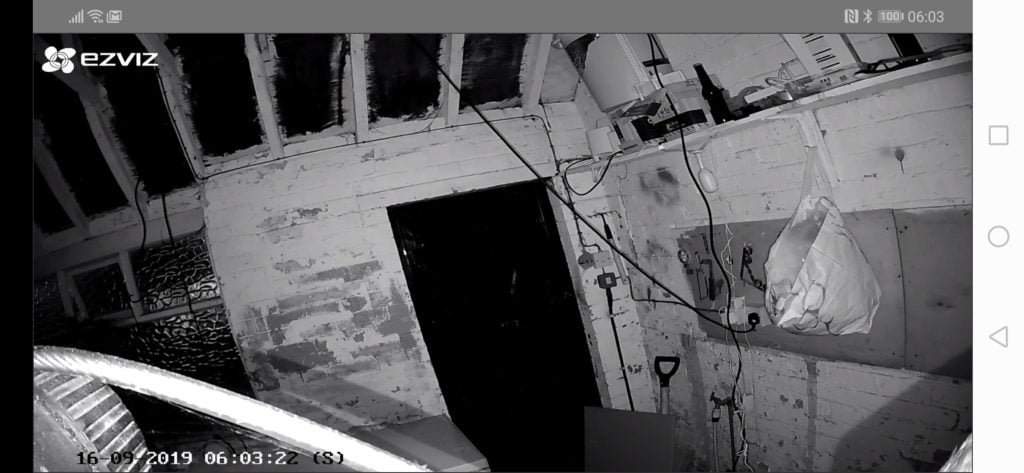 This is an affordable 1080P indoor camera, nowadays, performance is pretty good regardless of what you buy and for how much, and this camera does just that.
I think the motion and alert settings is what differentiates a good and bad camera nowadays, there is nothing worse than persistent notifications, at the same time you don't want to miss something important.
For me, I had no issues, you will likely have to experiment to find the best settings but you ave options for the motion detection area, sensitivity, schedule and even the warning tone level.
Perhaps the one thing I would like to see is profiles for different schedules – so I could have a night time schedule but the tone level muted, and maybe the motion zone expanded. Then a day time tone with a loud notification but a more restricted motion zone area.
Overall
This is a basic but excellent indoor security camera. The 1080P version costs quite a bit more than my most recent Yale review, but set-up was considerably less problematic, this has a superior mounting solution, and the Ezviz ecosystem is significantly larger, both for cameras, recording and viewing.
It is also an appealing option against other popular indoor solutions such as Ring Stick Up Cam (£179), Hive Smart Indoor Security Camera (£129.00) and Nest Cam Indoor Security Camera (£136.12) all of which will incur monthly fees. Some of these cloud-based solutions will have superior features, but they don't offer the same cost/performance level this does.
I'd say the most appealing alternative is the Blink Indoor at £79.99, but this lacks the range of cameras and viewing options that Ezviz offers.
If you want to build a comprehensive home surveillance system to cover both indoors and outdoors, then Ezviz as a whole is an excellent choice, and this camera is ideal for one of the indoor cameras.