Launched back in 2015 the Garmin Edge 520 is probably the most popular option in Garmin's cycling line-up, offering a good combination of features at an attractive price point. It was refreshed last year with the Edge 520 Plus which introduced full-blown routable maps while leaving most of the rest the same.
With the Edge 1030 launching in the second half of 2017, people have been eager for a proper upgrade for the 520, and it has finally landed.
As I currently have the Edge 520 I have been contemplating upgrading, I am a bit of a fair-weather cyclist, but during the summer months I do like to go on relatively long bike rides of 60-100m and I am not particularly good at making my own routes. So an option with routable maps sounds great for me.
Normally when I replace a device, I don't like to just get the new model, but move up a level so I have been pondering if it is worth getting the Edge 830 over this, or other options in Garmin's range.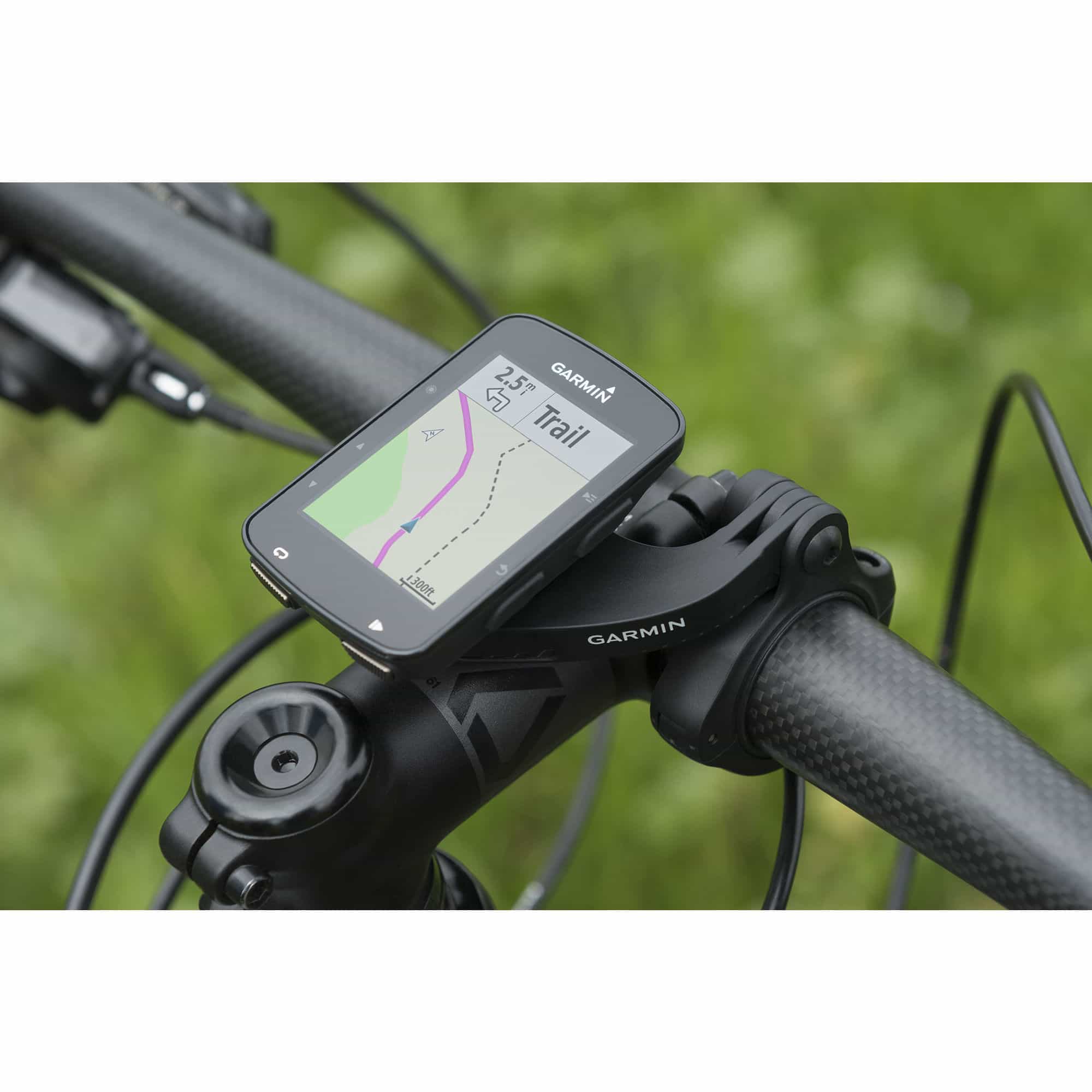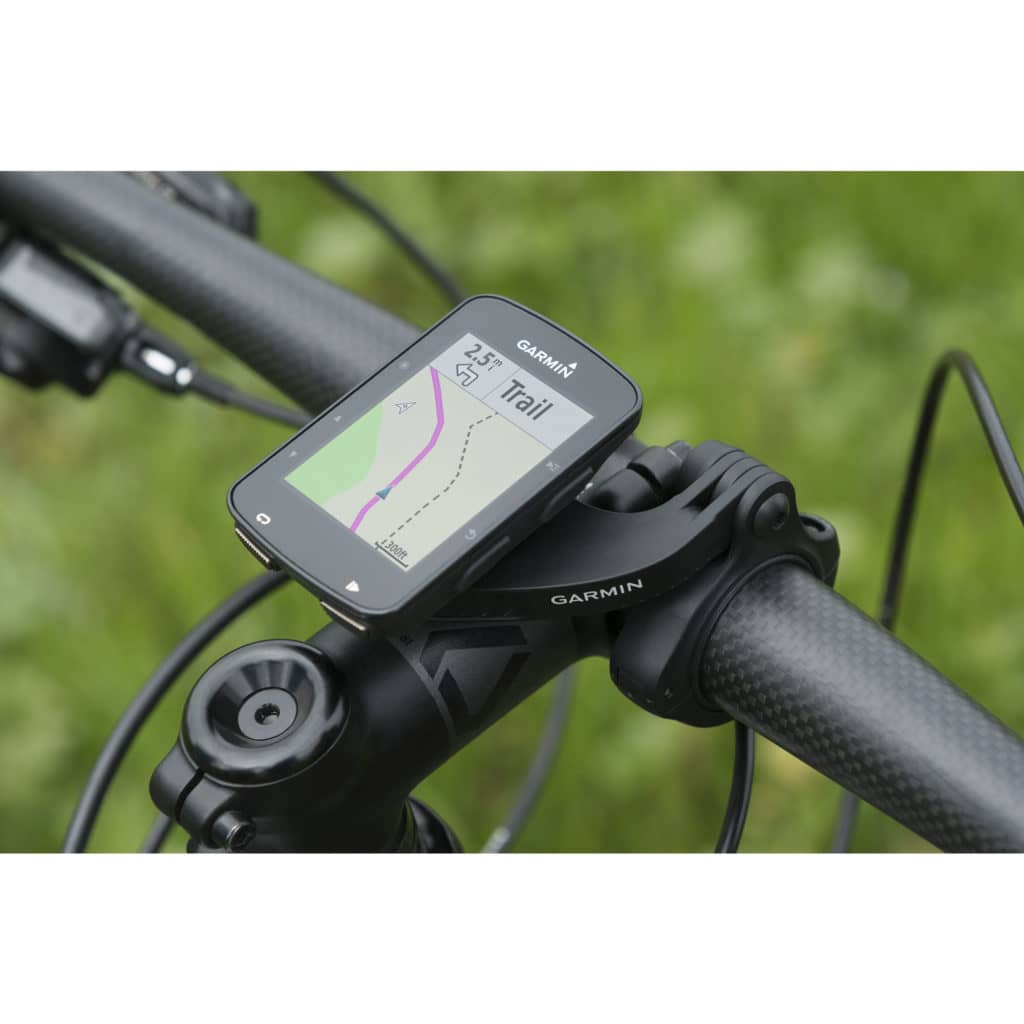 Price Differences
As always, the largest factor in my decision is price. Unlike the watch range which has the flagship Fenix 5 Plus cheaper than the new Forerunner 945 or the FR645 being the same price as the FR245, the choice with the bike computers is a little less confusing.
The original 520 appears to be discontinued so the only current options are for the Plus model.
The current pricing options available are:
I threw in the Edge 1030 as a choice, because it is currently only £50 more than the 830 so if you were thinking about the 830 then I would be tempted to shell out the extra cash for the flagship model.
Where things get a little confusing is the decision between the newly launched Edge 530 or the older Edge 820 which is currently £30 cheaper.
Edge 530 vs Edge 520
If you are on the older Edge 520 then the Edge 530 has routable maps and this will be the biggest upgrade for you which I think makes the upgrade worth it. If you are on the Plus version, there are still plenty of additions to sway you towards the upgrade.
Increased display size 13% from 2.3" to 2.6"
Increased battery life from 15 to 20 hours, and to 48 hours in battery saver mode
Significantly increased processor speed: Results in much faster route calculation
Maintained complete on-board turn by turn map database for your region
Added WiFi: Used for syncing of activities/metrics/routes (not during ride)
Added ClimbPro: Automatically shows how much distance/elevation remains for each climb on route
Added Mountain Bike Metrics: Shows Grit, Flow, and Jump details on both unit and Garmin Connect
Added Trailforks maps to unit: Added global Trailforks data/maps to baked-in data on unit (no downloads required)
Added ForkSight: Automatically shows mountain bike trail options when you pause at fork in trail
Added Heat Acclimation: Will automatically take into account heat/humidity for performance/recovery metrics
Added Altitude Acclimation: Will automatically take into account (high) elevation for performance/recovery metrics
Added Training Plan API support: This includes a redesigned structured workout execution page
Added Hydration/Nutrition Smart Alerts: When using a course/route, it'll automatically figure out how much water/calories you should be taking
Added Hydration/Nutrition Tracking: It allows you to record this data in ride summary screens and log it on Garmin Connect
Added Edge Battery Pack Support: You can now attach the Garmin integrated battery pack to the Edge (you can still use generic USB power too)
Added Bluetooth Smart sensor support: You can now pair Bluetooth Smart sensors like heart rate, power, and cadence
Added Performance Power Curve: This shows you your mean maximal power over different durations/timeframes (like many training sites)
Added Bike Alarm Feature: Used for cafes/bathroom stops, emits loud alarm if bike is moved
Added 'Find my Edge' feature: Automatically record exact GPS location on your phone if Edge is disconnected (in case unit pops off)
Added Training Plan Weather/Gear Tips.
Edge 530 vs Edge 830
If like me you like to step up a model rather than replace for the new version, you may be wondering if the Garmin Edge 830 is worth the extra £90.
Edge 830 has a touchscreen (which is improved from the Edge 820 touchscreen)
Edge 830 has can do address-specific routing, whereas on the Edge 530 you can't enter a street address
Edge 830 has searchable points of interest database, for finding food/monuments/hotels/etc…
Edge 830 has four less buttons than the 530, since it's a touch screen (and also has some slight differences in user interface, since you can touch it – most easily seen in the mapping pages)
For me, I would say these features don't quite justify the extra cost. The touch screen could be useful for the mapping features, but it is something I think I could live without.
Overall
Based on my requirements, I think the Edge 530 is currently the best option, offering all the features I need while not being too expensive. The 820 being £30 cheaper is tempting, but I think the Edge 530 offers everything that has, minus the touch screen, but the improved performance will be worth the extra expense. I am also quite interested in the heatmaps and hydration/nutrition tracking.
Garmin Edge 530 vs 520 vs 830 Features Table
Comparison table is generated via DC Rainmaiker
| FUNCTION/FEATURE | GARMIN EDGE 530 | GARMIN EDGE 520 | GARMIN EDGE 830 |
| --- | --- | --- | --- |
| LAUNCH PRICE | $299 | $229 | $399 |
| PRODUCT ANNOUNCEMENT DATE | APR 24TH, 2019 | JULY 1ST, 2015 | APR 24TH, 2019 |
| GPS RECORDING FUNCTIONALITY | YES | YES | YES |
| DATA TRANSFER | USB, BLUETOOTH SMART, WIFI | USB & BLUETOOTH SMART | USB, BLUETOOTH SMART, WIFI |
| WATERPROOFING | IPX7 | IPX7 | IPX7 |
| BATTERY LIFE (GPS) | 20 HOURS (40 IN BATTERY SAVER MODE) | 15 HOURS | 20 HOURS (40 IN BATTERY SAVER MODE) |
| RECORDING INTERVAL | 1-SECOND OR SMART | 1-SECOND OR SMART | 1-SECOND OR SMART |
| SATELLITE PRE-LOADING VIA COMPUTER | YES | YES | YES |
| QUICK SATELLITE RECEPTION | YES | YES | YES |
| ALERTS | AUDIO/VISUAL | AUDIO/VISUAL | AUDIO/VISUAL |
| BACKLIGHT GREATNESS | GREAT | GREAT | GREAT |
| ABILITY TO DOWNLOAD CUSTOM APPS TO UNIT/DEVICE | YES | YES | YES |
| ACTS AS DAILY ACTIVITY MONITOR (STEPS, ETC...) | NO | NO | NO |
| CAN CONTROL PHONE MUSIC | NO | NO | NO |
| HAS MUSIC STORAGE AND PLAYBACK | NO | NO | NO |
| STREAMING SERVICES | NO | | NO |
| BLUETOOTH LEGACY (PRE-4.0) TO PHONE | NO | NO | NO |
| BLUETOOTH SMART (4.0+) TO PHONE UPLOADING | YES | YES | YES |
| PHONE NOTIFICATIONS TO UNIT (I.E. TEXTS/CALLS/ETC...) | YES | YES | YES |
| LIVE TRACKING (STREAMING LOCATION TO WEBSITE) | YES | YES | YES |
| GROUP TRACKING | YES | NO | YES |
| EMERGENCY/SOS MESSAGE NOTIFICATION (FROM WATCH TO CONTACTS) | YES | YES | YES |
| BUILT-IN CELLULAR CHIP (NO PHONE REQUIRED) | NO | NO | NO |
| DESIGNED FOR CYCLING | YES | YES | YES |
| POWER METER CAPABLE | YES | YES | YES |
| POWER METER CONFIGURATION/CALIBRATION OPTIONS | YES | YES | YES |
| POWER METER TSS/NP/IF | YES | YES | YES |
| SPEED/CADENCE SENSOR CAPABLE | YES | YES | YES |
| STRAVA SEGMENTS LIVE ON DEVICE | YES | YES | YES |
| CRASH DETECTION | YES | YES | YES |
| VO2MAX ESTIMATION | (CYCLING YES THOUGH) | (CYCLING YES THOUGH) | (CYCLING YES THOUGH) |
| RECOVERY ADVISOR | (CYCLING YES THOUGH) | (CYCLING YES THOUGH) | (CYCLING YES THOUGH) |
| DESIGNED FOR TRIATHLON | SORTA | N/A | SORTA |
| CREATE/FOLLOW CUSTOM WORKOUTS | YES | YES | YES |
| ON-UNIT INTERVAL FEATURE | YES | YES | YES |
| TRAINING CALENDAR FUNCTIONALITY | YES | YES | YES |
| AUTO START/STOP | YES | YES | YES |
| VIRTUAL PARTNER FEATURE | YES | YES | YES |
| VIRTUAL RACER FEATURE | YES | YES | YES |
| RECORDS PR'S - PERSONAL RECORDS (DIFF THAN HISTORY) | YES | YES | YES |
| WEATHER DISPLAY (LIVE DATA) | YES | YES | YES |
| FOLLOW GPS TRACK (COURSES/WAYPOINTS) | YES | YES | YES |
| MARKERS/WAYPOINT DIRECTION | YES | YES | YES |
| ROUTABLE/VISUAL MAPS (LIKE CAR GPS) | YES | YES FOR MAPS (BUT NOT ROUTABLE) | YES |
| BACK TO START | YES | YES | YES |
| IMPROMPTU ROUND TRIP ROUTE CREATION | NO | NO | YES |
| DOWNLOAD COURSES/ROUTES FROM PHONE TO UNIT | YES | YES | YES |
| ALTIMETER TYPE | BAROMETRIC | BAROMETRIC | BAROMETRIC |
| COMPASS TYPE | GPS | GPS | GPS |
| OPTICAL HEART RATE SENSOR INTERNALLY | NO | N/A | NO |
| HEART RATE STRAP COMPATIBLE | YES | YES | YES |
| ANT+ HEART RATE STRAP CAPABLE | YES | YES | YES |
| ANT+ SPEED/CADENCE CAPABLE | YES | YES | YES |
| ANT+ FOOTPOD CAPABLE | NO | NO | NO |
| ANT+ POWER METER CAPABLE | YES | YES | YES |
| ANT+ WEIGHT SCALE CAPABLE | YES | YES | YES |
| ANT+ FITNESS EQUIPMENT (GYM) | NO | NO | NO |
| ANT+ LIGHTING CONTROL | YES | YES | YES |
| ANT+ BIKE RADAR INTEGRATION | YES | YES | YES |
| ANT+ TRAINER CONTROL (FE-C) | YES | YES | YES |
| ANT+ REMOTE CONTROL | YES | YES | YES |
| ANT+ EBIKE COMPATIBILITY | YES | NO | YES |
| ANT+ MUSCLE OXYGEN (I.E. MOXY/BSX) | WITH APPS | WITH APPS | WITH APPS |
| ANT+ GEAR SHIFTING (I.E. SRAM ETAP) | YES | YES | YES |
| SHIMANO DI2 SHIFTING | YES | YES | YES |
| BLUETOOTH SMART HR STRAP CAPABLE | YES | NO | YES |
| BLUETOOTH SMART SPEED/CADENCE CAPABLE | YES | NO | YES |
| BLUETOOTH SMART FOOTPOD CAPABLE | NO | NO | NO |
| BLUETOOTH SMART POWER METER CAPABLE | YES | NO | YES |
| TEMP RECORDING (INTERNAL SENSOR) | YES | YES | YES |
| TEMP RECORDING (EXTERNAL SENSOR) | NO | NO | NO |
| COMPATIBLE WITH FIRSTBEAT HR TOOLS | YES | NO | YES |