eLinkSmart WiFi PTZ Security Camera Review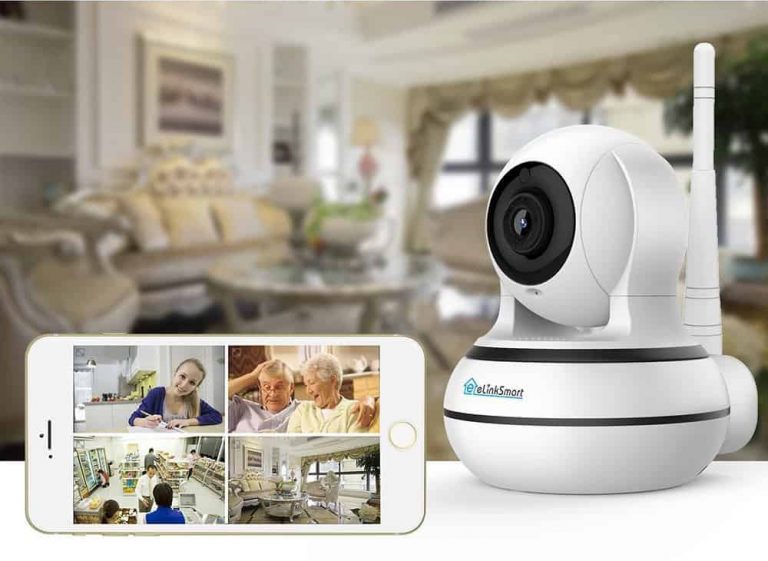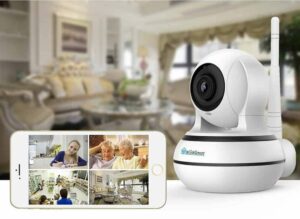 Product Name: eLinkSmart WiFi PTZ Security Camera Review
Offer price: 31.99
Currency: GBP
Availability: InStock
Design and Build -

70%

Features -

90%

Set-up -

80%

Privacy / Security -

50%

Price -

90%
I have reviewed a lot of security cameras now; this varies from indoors only, outdoor-specific, POE and totally wireless. While I have reviewed a lot of favourite brands such as Netgear Arlo and Blink XT I haven't reviewed one of the many budget Chinese cameras that are available on Amazon. I suspect if you grouped all these into one product, they will outsell all the bring brands, so I thought it was worth exploring to see if they are any good.
The one I picked is the eLinkSmart WiFi PTZ Security Camera which at £31.99 it is comfortably the cheapest security camera I have reviewed, and my expectations were low.

Specification
While I have reviewed lots of expensive cameras this is the first Pan Tilt Zoom camera I have had, this allows you to remotely control the camera's position with 365-degrees of horizontal rotation and 120-degrees of vertical.
The camera specifications include:
Image sensor: 1/3″ CMOS Sensor
Display resolution: 1280 x 960(960P)
Lens:3.6.mm
Visual angle: 120 degree
Input/output: Built-in microphone and speaker
Audio compression: G.711, ADPCM/32kbps
Image compression: H.264
Lighting frequency: 50Hz, 60Hz
Image frame rate:1-25fps
Image resolution: 1MP 1280 x 720(720P)
Night vision: IR-CUT double filter with day&night auto switch
You also get 2-way audio, 180-day trial cloud storage, and the option to record to microSD. Overall an impressive specification for something that costs 1/3rd of the usual cameras I review.
Build and Design
This is certainly not the smallest or the most attractive camera I have reviewed. Part of this reason is the pan-tilt-zoom, the actual camera part is a reasonable small sphere, it is then mounted onto a large base that allows the range of movement.
The overall build quality is very plasticy and it feels very light for the size, you do get some screws in the box which allows for a wall mount, but it is a long way off the accessories you get with the Realink Argus
Power is via MicroUSB and there is an ethernet port too, so you can guarantee a reliable connection if you have easy access to your router.
Set-up
The set-up is straightforward; you will need to download the app and register, you don't have to give out your email address which is a positive for some people.
There are multiple ways to connect to the camera, via QR, smart, and LAN. All of them are quite simple. If you go for the LAN option, it takes a matter of seconds, immediately identifying the camera.
During the set-up procedure, I was given a warning message in Chinese. I just clicked the left button assuming that was cancel and carried on. Things like this are what differentiates a budget device and a known brand.
One area of concern is the number of permission request it asks for; it wants to be able to use your microphone, location, and photo album. These do make sense, but there have been a lot of privacy issues recently, and I opted not to enable them. The camera appears to work fine without them enabled, but you will get nagged each time you open the app.
Talking about privacy, I am not aware of any way to encrypt the video. Once the app is paired with the camera, you can view video remotely. I would say this is quite a serious privacy issue and immediately it is something that would prevent me placing it anywhere inside my home. I may, however, use it in the garage; I don't care if people spy on that mess.
The app does have some poor reviews, but I didn't experience any major issues with it.
Performance
The app works well, it is very easy to control the PTZ function, and I found it to be nice and responsive. Switching off WiF you get a data warning, but the camera still connects with no issues and the PTZ continues to work well.
Image quality was also surprisingly good, the camera works well both in normal and low light conditions. It can't compete with the likes of Arlo or Blink, but in close quarters it is more than acceptable. You can make out all objects and faces clearly. In dark rooms everything is still very clear, in the unfortunate event of a burglary you should easily be able to make out distinguishing features.
I do find that if you leave the video feed open in the app when you go back into view it, it times out. You need to exit out of the camera and allow it to reconnect. Not a significant issue, but not ideal
Overall
Over the last few years, they have been many reports of nanny cameras being hacked; there was also a major issue where thousands of cameras were infected with malware to create a botnet. This camera does have a username and password, but it is not very clear what security is in place. Based on this I am not sure it is something I would highly recommend. You could use this argument against Netgear and Blink, but you would at least assume there is some underlying security with such large companies. If you just want local recording and viewing you could easily block external access in your router, and this would alleviate all these issues.
I am paranoid though, and if you are less concerned about these things, the camera does work very well for the price, there isn't much to complain about. It has a few glitches, and build quality could be better, but it is £32.