I have covered a lot of home security technology in the past couple of years, and it can be a bit of a minefield. There have been a lot of indoor cameras released over the years, but not as many that are suitable for outdoors. For myself, I am not particularly interested in knowing what is going on in my home, I don't have kids or dogs, and I work from home, so indoor cameras are moot for myself. Keeping an eye on what is going on outside is more important, and hopefully, the presence of cameras will act as a deterrent for any potential thieves.
The outdoor options cover a variety of installation options, you have some that are wire free and use cloud services making the installation very simple, but arguably they provide less security. On the other had wired IP CCTV cameras can offer 24/7 recording in multiple resolutions but are complicated and sometimes expensive to install.
The following are my picks for the best options available: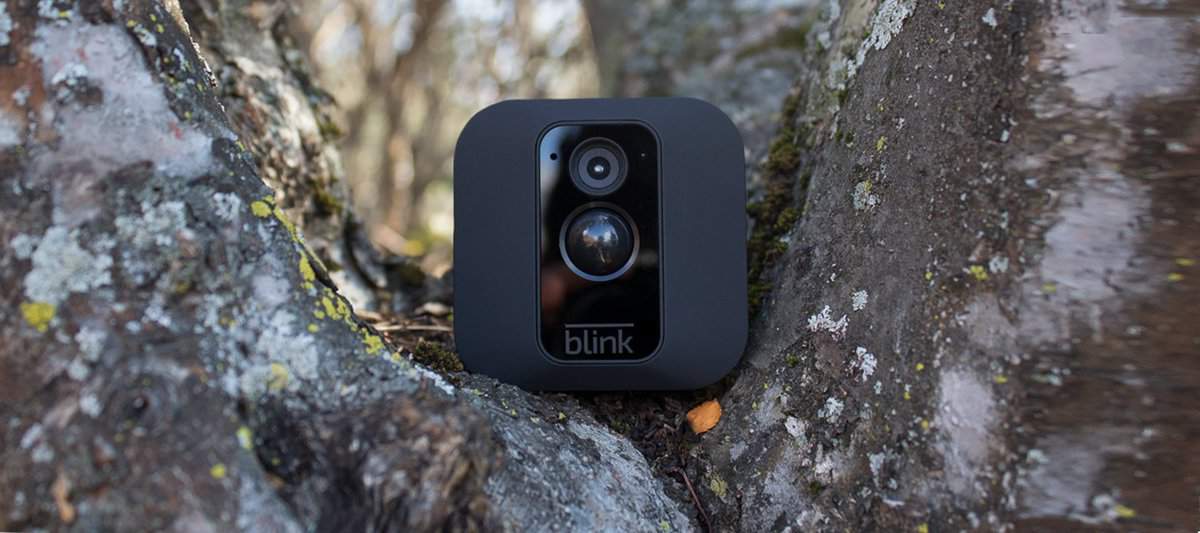 Blink XT would be my first choice for an affordable wire-free installation that anyone can implement. It uses AA batteries, so there is no need to charge it often, there is no compulsory subscription service like canary, and I have found it to be very reliable.
The Blink requires a small sync module in your home so it can push notifications and sync up the devices. However, the content is kept locally. It uses motion detection for recording and due to the battery nature of the device monitoring a live feed for prolonged periods is not really possible. I also found the mounting bracket to be flimsy.
Overall though this is the most affordable system that is easy to implement.
A 2 camera kit costs £239.99
Offering a very similar set-up to Bling, the Netgear Arlo devices have a superior build quality and more options within their app. In particular, you can select motion detection zones, so if you have a camera that faces somewhere with a lot of movement (like trees or the road), then you can define where it triggers recording.
You can buy a proper outdoor mount which is much sturdier than what Blink uses.
It requires awkward CR123A batteries, which are very expensive compared to AA. So, it is recommended to invest in some rechargeable ones. Similar to the Blink, you need a sync module inside your house, videos are stored on Netgear servers and for it to work to its full potential you need a subscription.
A 2-camera kit cost £274.00 and combined with the subscription it is a lot more expensive than Blink.
I would have chosen the Y-Cam Outdoor camera, but since a recent update you have to buy a monthly subscription, and with a high purchase price it is not worth it. The Nest outdoor camera has similar issues, you need a monthly subscription to use it, so it makes it very expensive. This leaves the Logitech Circle 2 which I have not actually reviewed yet, but it has good reviews and excellent features.
At £120 it is quite affordable, they also offer 24-hours free recording. Not ideal, but it is free, this can be upgraded to a paid plan.
The camera has a range of mounting option, including a handy window mount for indoors, but the 4.5m weatherproof extension cable will allow you to mount it just about anywhere and not have to worry about regular charging.
Moving onto slightly more complex solutions. I would have recommended the Ezviz camera but I had one fail on me due to liquid ingress. However, it does offer excellent video quality and nighttime performance.
The Foscam FI9900P is well reviewed and can connect via Wi-Fi or ethernet. Using ethernet will give you a much more reliable connection and allow you to mount it where you want rather than in close proximity to your router.
It has built-in microSD card so the video can be recorded directly to the device. You can then use a variety of apps to access the video.
With this style of camera, you can also record to local network storage which is the ideal method and can give you 24/7 recoding for as long as you want.
Priced at £99 it is much cheaper than the other solutions but also much harder to implement. I find the motion detection not to be as all in one solutions such as Blink/Arlo too.
Similar to the Foscam, the Reolink is well reviewed and skips the Wi-Fi in favour of power over ethernet. This will allow you to use a single cable to connect the device to power and ethernet, making installation much easier and allowing for a stable data connection.
This particular model has a 5MP resolution and a 4x optical zoom. This will allow you to mount it anywhere and still get a good image of potential intruders.  This also has a MicroSD card for direct storage, and it can record to a network device.
Priced at £99 it is a bargain.
With both the Foscam and Realink, if you want to vastly improve the how you access the recorded videos and the motion detection, you can use a Synology NAS with surveillance station. Or if you have a reasonable amount of computing knowledge, you could repurpose an old PC and install BlueIris on it to manage the video streams. Once this is set up correctly the motion detection within BlueIris is far superior to the built-in motion detection of the cameras.