Ttesports is Thermaltake's peripheral sub-division, focussing on mice, keyboards, and audio for gamers. They have an impressive range of products that can fit any budget.
[content-egg-block template=offers_list]
Tt eSPORTS Talon V2 RGB Optical Gaming Mouse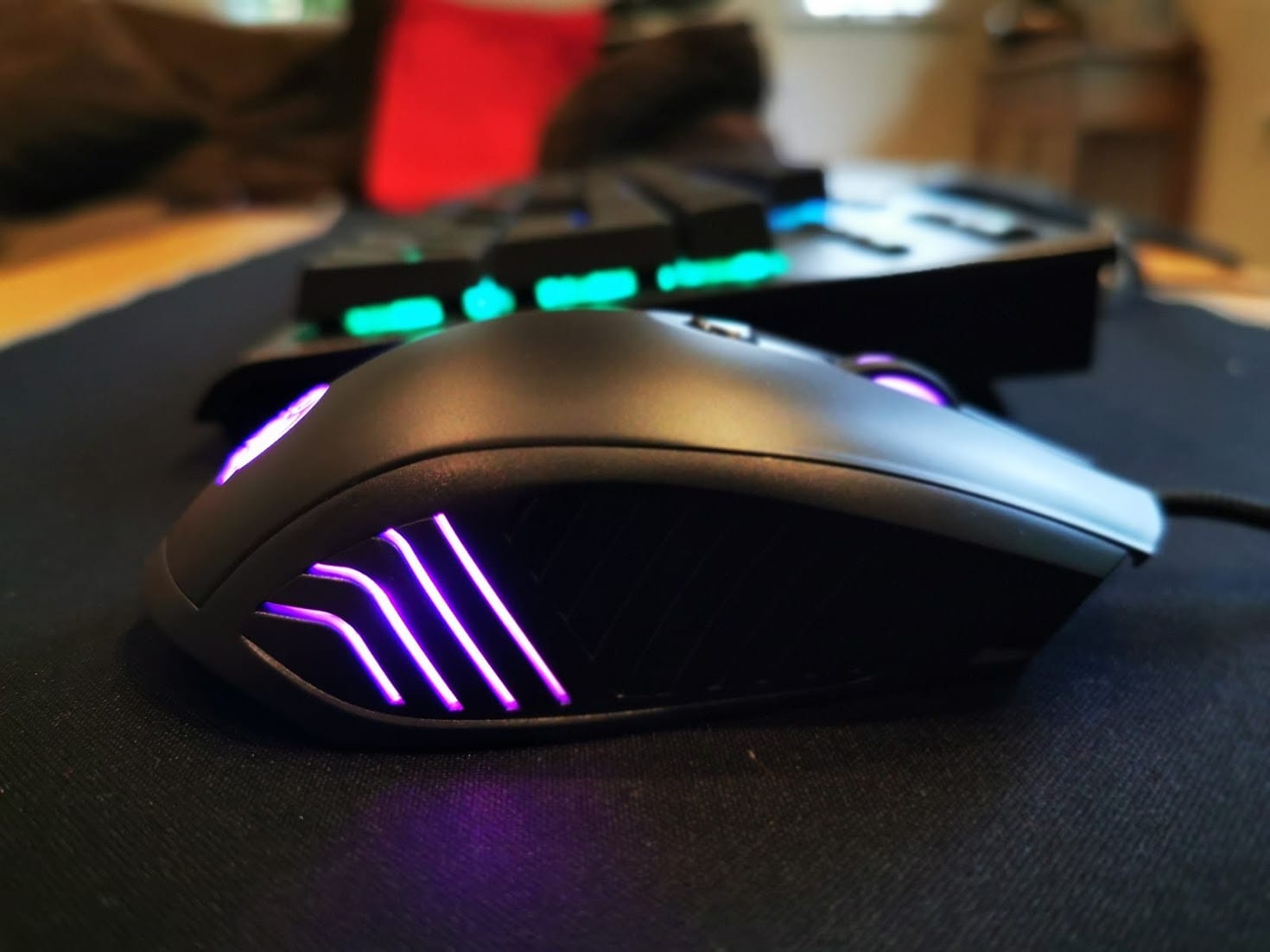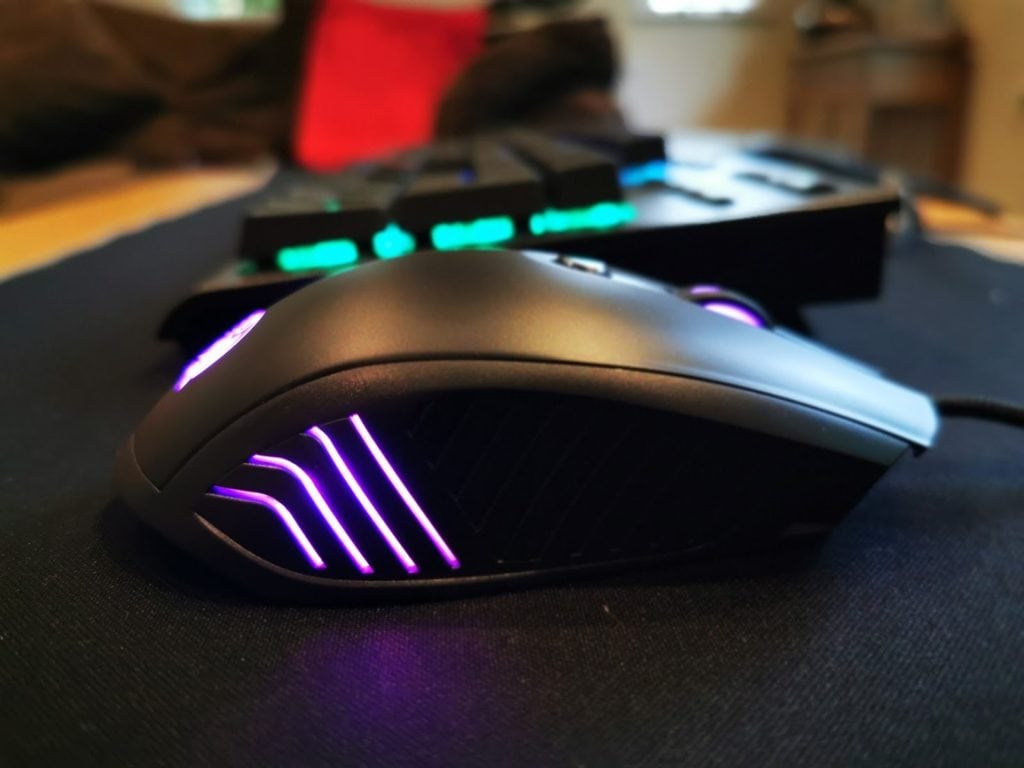 With some wired gaming mice costing north of £70, PC Gaming has become an expensive hobby for many. However, it doesn't always have to be, and the Talon V2 is an excellent example of high quality and performance and affordable prices.
Costing just £21.44 on Amazon this is one of the most affordable gaming mice I have reviewed.
Equipped with a highly precise and accurate PIXART PMW-3050 optical sensor up to 3200 DPI, it offers superior tracking and responsiveness during intense battle sessions. The TALON V2 comes with stunning 256 RGB colour illumination amongst 7 preset LED colours that features 3 unique lighting effect modes: pulse, spectrum running, and static, couple with an ergonomic, ambidextrous design, to suit all playing styles for both left and right-handed enthusiasts.
To ensure its affordable nature, this is not controlled by software on your PC but the buttons set the DPI and colour options on your mouse. The DPI button above the mouse wheel gives you choices of 500, 750, 1500, 2500, 3200.
Then pressing the mouse thumb button and the DPI button will shift through the colour schemes.
As always with Thermaltake, there is lots of RGB, and this has the Ttesports logo, mouse wheel and side vents all glow up in colours. The RBG illumination is quite bright too.
The PIXART PMW-3050 sensor has an acceleration of 20G and a polling rate of 500HZ (2MS). There is no listed weight but using my scales the mouse itself weighs 92g making it around 7g heavier than the Dream Machine DM1.
The overall shape of the mouse is using a similar shape found on the Dream Machines DM1 Pro S and Logitech Pro. The design is both ergonomic and ambidextrous, so it should suit most players.
Overall for the price, there is nothing to complain about here. If you are happy to live without software control and stick to pre-defined DPI levels, then this is just as good as mice twice its price.
M700 Extended Gaming Mouse Pad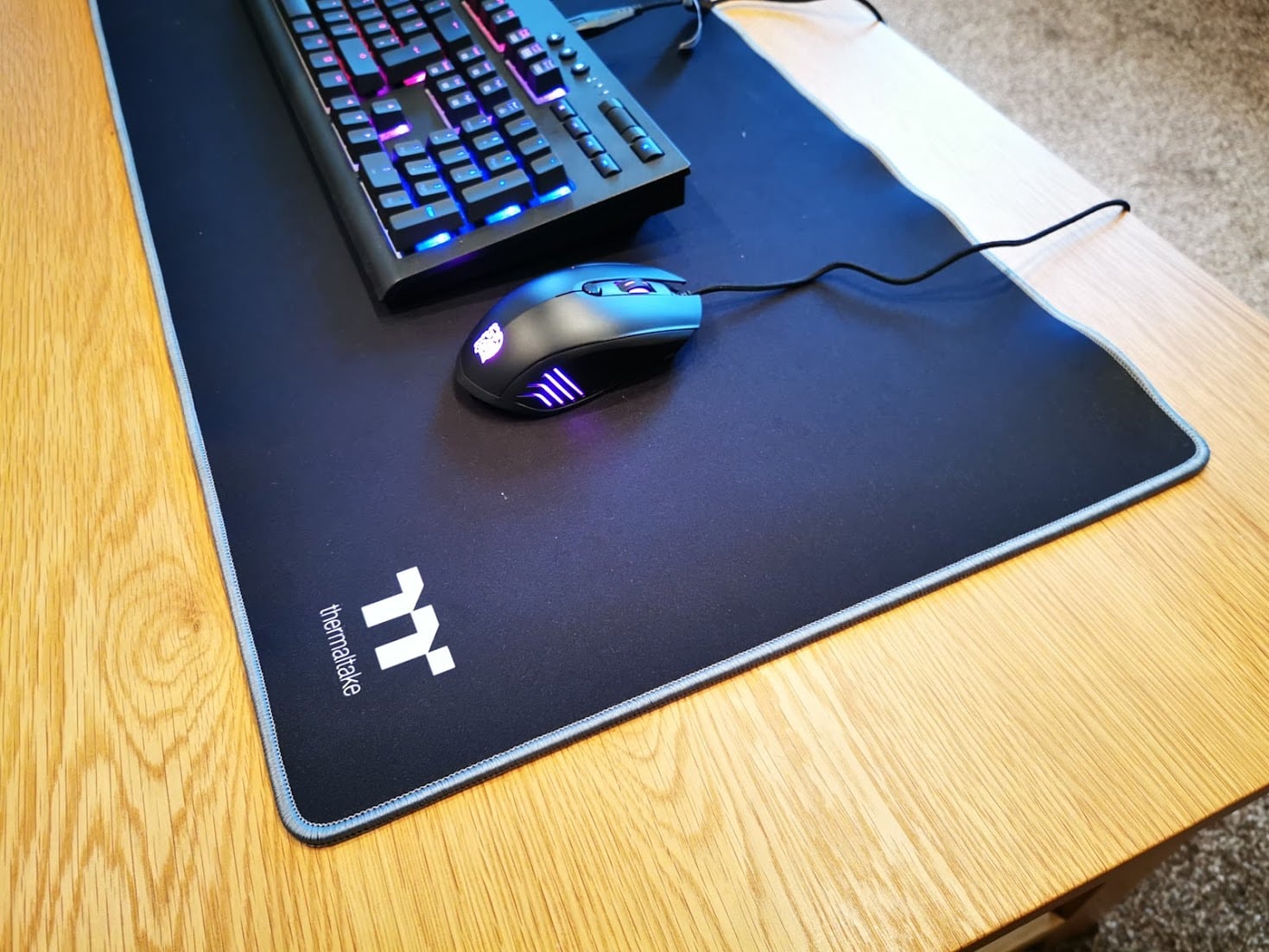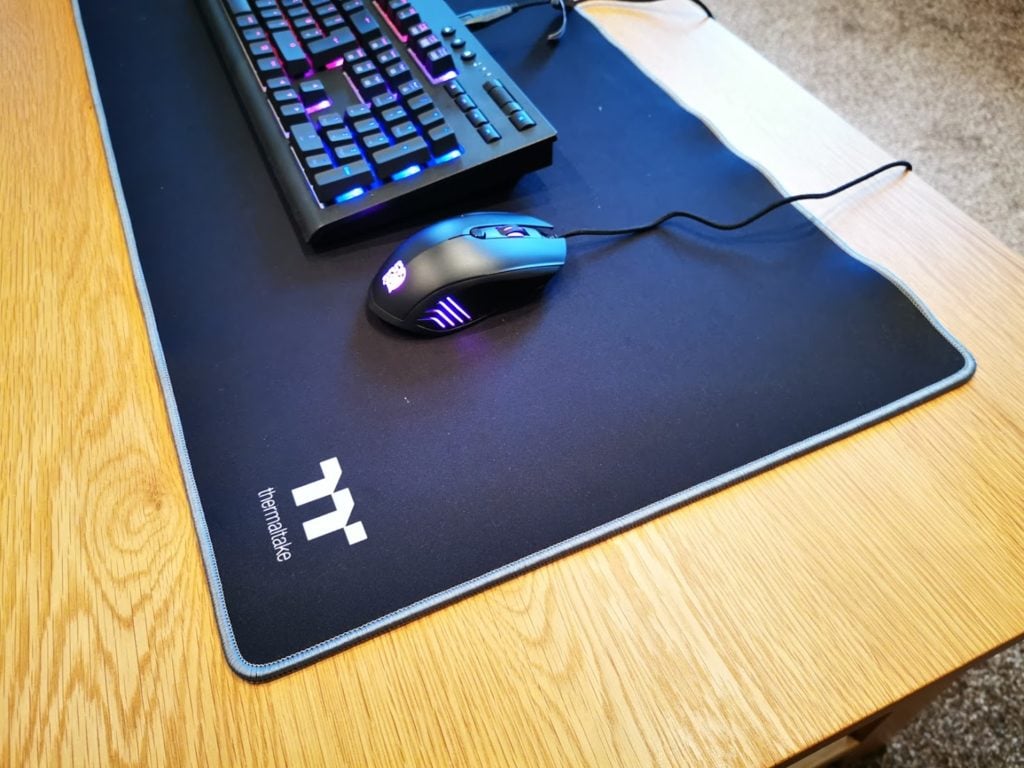 To make the most of your mouse, a good mouse mat is essential. These oversized cloth options have become particularly popular in recent years, they have a cleaner overall aesthetic compared to your matt sitting awkwardly to the right of your keyboard.
The M700 Extended delivers superior gaming performance for both laser and optical mouse types; and provides low friction, high consistent accuracy, and responsive tracking, whatever the game.
Measurements of this massive matt are 900mm x 400mm x 4mm (35.43" x 15.75" x 0.16") which makes the matt extend significant past the left and right of my keyboard while leaving a large padded area in front of it. You will never have to worry about your mouse not being on the matt!
This is quite a thick matt at 4mm and uses a rubberised base to avoid slipping. The edges are sewn so it won't start to fray over a period of time, and it is also splash-proof allowing you to wipe it down in the event of an accident
Unlike the Talon V2, this is more of a premium product. I can't find official pricing, but the cheapest I can find it online is £30, which makes it a similar price to other big brand names.
Overall it is a superb mouse matt, and the quality is fantastic.
[content-egg-block template=offers_list]