I sometimes get sent review samples that are not the most high tech, but I think they are still relevant. As a health conscious fitness fanatic, I am generally happy to review anything that can help, and that includes anything kitchen related such as AnySharp 5-in-1 Smart Scissors or the Ion8 Leak Proof Water Bottle which helps with my water intake.
AnySharp 5-in-1 Smart Scissors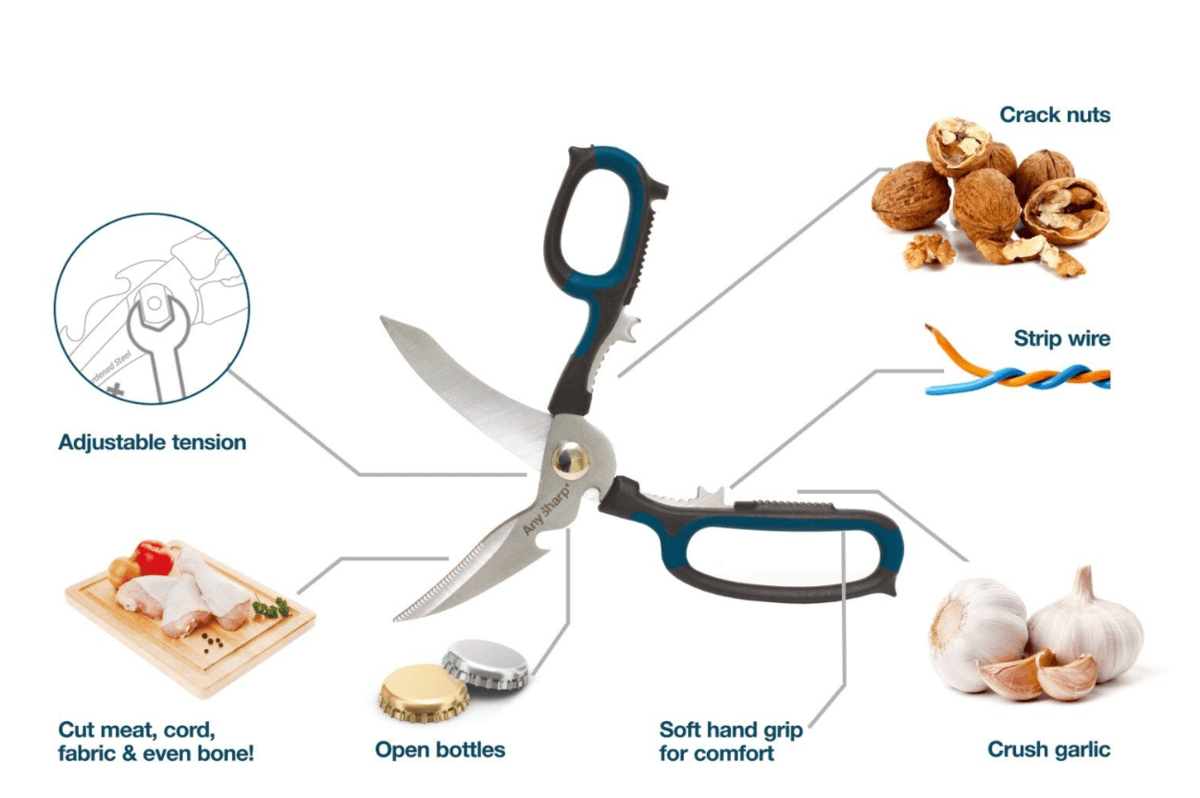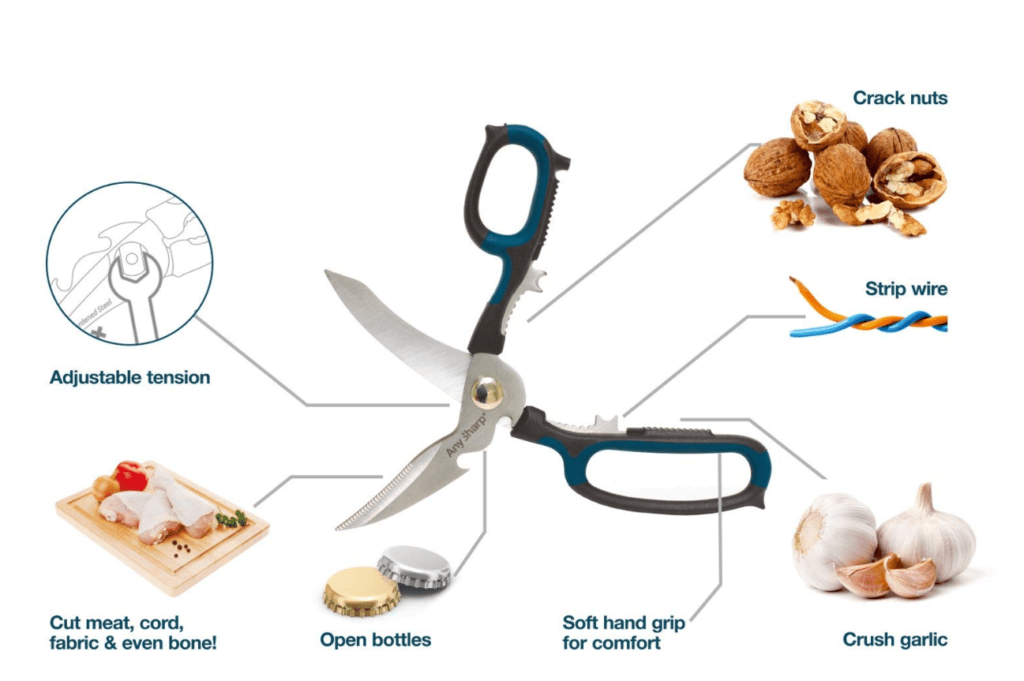 I am not sure what everyone else kitchen is like, but mine is a mess, I can never find what I need, scissors and bottle openers and anything small always goes missing, so the 5-in-1 Smart Scissors are an appealing gadget to myself. These 5-in-1 scissors combine a special cut anything blade that is curved for safety, a bottle opener, cruncher, nutcracker, wire stripper and bottle opener.
While I don't have much need for a wire stripper in the kitchen, I guess it is an added bonus. As a pair of kitchen scissors, they have been good, I mainly use them for cutting into packages, but also things like cutting off the fat on meat and other food prep related tasks. The scissors are not razer shape but they do comfortably cut through anything you want.
You can never have too many bottle openers, so the addition of this is great.
At just under £14 these make a good investment for any kitchen.
[button link="https://amzn.to/2LDRGFW"] Buy the AnySharp Scissors from Amazon[/button]
Ion8 Leak Proof Water Bottle
I pretty much don't use glasses anymore, everything I drink comes out of a bottle, they hold more water and you have fewer issues with spillage. I mainly use a half gallon jug for home, so I can come up to my desk and not get up constantly to refill. However when I work from a proper office taking a huge jug with me as well as all the food I need is a little cumbersome, so a smaller bottle like the Ion8 is perfect.
The is a BPA free plastic bottle, so you don't have to worry about all the nasties inside the plastic, and it is 100% leak-proof with an easy opening cap. The leak-proof design is particularly useful as I can fill it with water, put it in the fridge on its side an not worry about it making a mess, something many other bottles fail to achieve.
It is a great gym and bike ride choice too, the flip up cap is easier to use than the rubber thing on a cycling bidon and similar for the gym it is easier and less messy to use than a traditional gym bottle.
You can get varying sizes with 350ml (coke can) priced at £8.99, 650ml priced at £11.99 and 1-litre priced at £13.89
[button link="https://amzn.to/2Af4CxQ"] Buy the Ion8 from Amazon[/button]