I have already covered several excellent budget Chinese phones available from sites such as Gearbest, or quite often for a little bit more via Amazon.
The Xiaomi MI A1 is the current cream of the crop, it might not be as pretty as some of the lesser known imports but the build quality is exceptional, it has an excellent specification for the price and most importantly its an Android One phone, ensuring you get the latest untouched version of Android.
However, if you want something a little fancier looking the Umidigi Crystal could be up your street.
The specification of the phone includes:

| | |
| --- | --- |
| CPU | Mediatek MT6750, 8x 1.5Ghz Cortex A53 |
| GPU | Mali T860 GPU |
| Memory | 4GB Ram |
| Storage | 64GB Storage, MicroSDXC slot |
| Display | 5.5" IGZO 1080p IPS LCD |
| OS | Android 7 Nougat |
| Sensors | Sensors: Ambient light, Proximity, Accelerometer, Compass. |
| Cameras: | 13+5MP read, 5MP front |
| USB Port | USB Type-C |
| Battery | 3000mAh battery |
| Sim | Dual SIM support (Nano sim), or nano sim + MicroSD |
Priced at around £116 on Gearbest this is very much in the budget territory and much cheaper than the Xiaomi MI A1.
Even though it is so cheap, it looks fantastic. It's a glass sandwich with a metal middle and a sturdy build. There is no flex to the phone, and nothing creaks like it may break when applying mild force to it.
[button link="https://mightygadget.co.uk/UMIDIGI" type="big" newwindow="yes"] Buy from Gearbest[/button]
Design & Build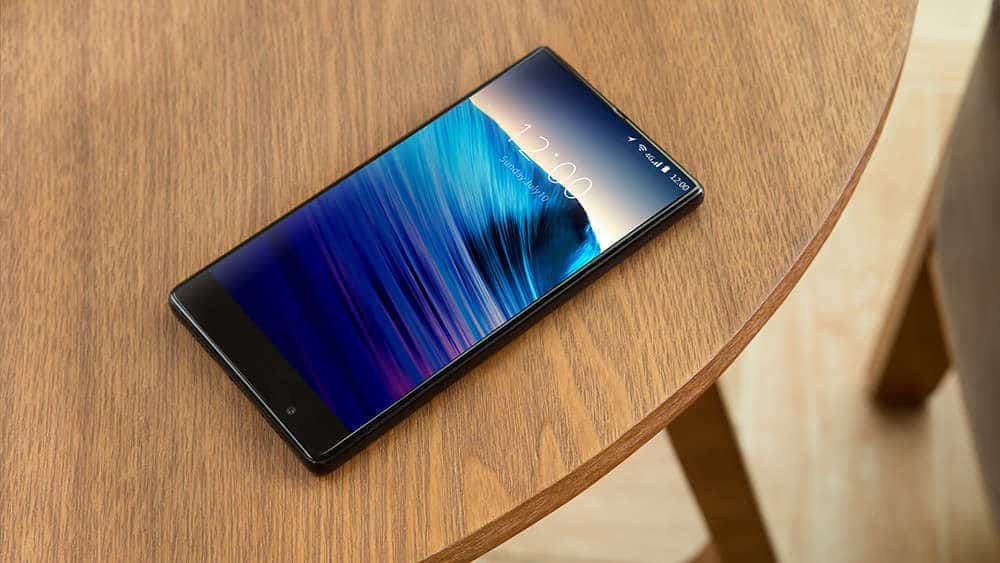 The main selling point is the bezel-less design, giving you almost no bezel across three sides of the phone. This allows the phone to be quite small even though it uses a 5.5" screen.
You get a 3.5mm headphone jack on the top, and the USB-C connector is centred on the bottom
On the rear of the phone is the camera, which protrudes out slightly with the fingerprint sensor located below it.
The display of the Umidigi Crystal is much better than the price tag would suggest. Understandable you don't get a UHD display here, but 1080p works well, it is nice and bright with great colours. Touch response is fast and accurate, I have no problem either quickly touch typing or swiping out words with the keyboard. The 2.5D Curved Glass means it has a slight chamfer which adds to its premium-looking build and feel.
On the right of the phone is a dual SIM tray which allows you to have 2 sims or 1 sim and a MicroSD card.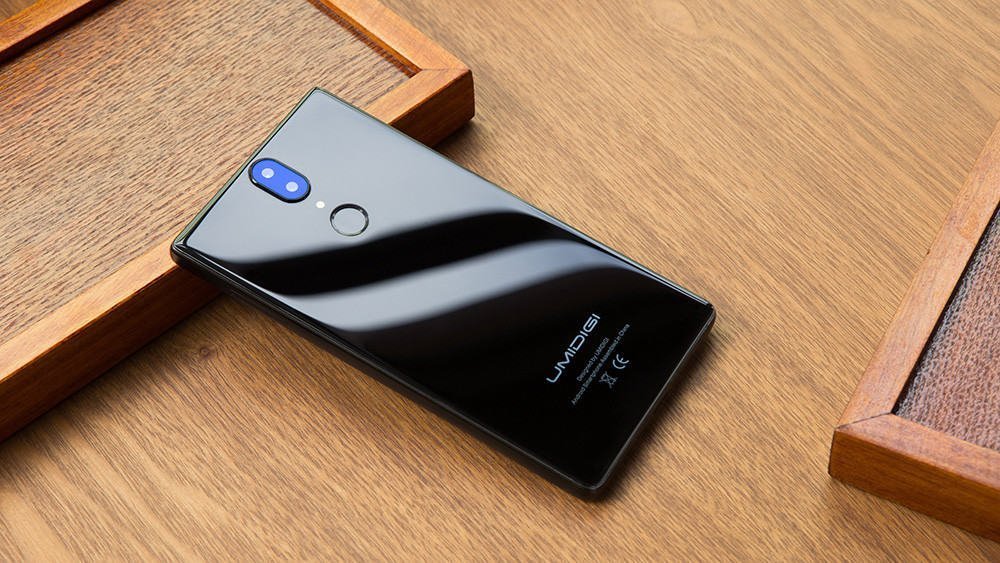 Software & Performance
The Umidigi Crystal runs almost stock Android; there are just a few additional touches. MiraVision is gone in favour of LiveDisplay, which is less featureful but still allows tuning display white balance. Audio "enhancement" is best left alone as always.
During day to day use, the phone runs quite well, and the Octo-core MT6750 seems to perform admirably. There can be laggyness at times, especially in image heavy bloated apps like Facebook, but I find this to be a problem on my much more expensive and powerful Blackberry KEYone.
There were no observed issues with the HSPA and LTE speeds, the connection remained as reliable as Three is around this part of the country.
Going out on a run with this did have some issues with the GPS. Endomondo lost GPS several times throughout the run, and this was on a promenade with no buildings in the way.
Camera
The UMiDigi pro comes with a dual-lens camera set up featuring a 13MP Samsung sensor backed up by a 5MP secondary sensor to add depth of field effects.
That's what is advertised at least, but users have reported that one of the rear cameras is not enabled or possibly just not real.
When you are spending less than £150 on the phone, you are not going to get DSLR results with your camera, and this performs at about the level you would expect. It does perfectly well, pictures in daylight are nice and clear which good colours. If you are an aspiring photographer, it probably won't cut the mustard.
Battery
A lot of Chinese phones are advertised with huge batteries, unfortunately, being so cheap this phone packs a relatively standard 3,000 mAh. Regarding performance, it does OK not great. You can squeeze a full day out of it if you try (and not use your phone) but heavy use will need a mid-day charge.
Another issue is that it doesn't have anything like Quick Charge, so you will have to wait a while for it to charge fully.
Overall
It's not the best phone in the world, but it is one of the cheapest phones I have reviewed recently, so you have to make some sacrifices. It works well as a daily phone, and it isn't the end of the world if you break it.
[button link="https://mightygadget.co.uk/UMIDIGI" type="big" newwindow="yes"] Buy from Gearbest[/button]