TCL 10 Pro Review Rating
Summary
Heaps of potential and a good enough phone for your average consumer. The premium design and display come with a high price giving you a reasonably poor internal spec for the price. However, it does seem to perform better than the spec sheet would suggest.
It could have been outstanding with the SD765G and a slightly higher price.
Design & Display -

90%

Camera -

80%

Specification -

70%

Price -

70%
The TCL 10 series is the follow up to the TCL Plex launched at IFA last year, with the new phones being more of an iteration of the Plex rather than brand-new phones.
The TCL 10 Pro and the affordable TCL 10L will be launched UK Week 23 (week commencing 1st of June) with Ireland Week 27 (week commencing 1st of July) and the US 19th of May.
The official pricing of the phones is €449EUR/ $449USD/ £399GBP/ $899 AUD
For the past couple of weeks I have been trying out the TCL 10 Pro which technically sits at the top of the line-up, but at the same time falls short of the more affordable TCL 10 5G in some key areas.
The TCL 10 Pro is certainly the best looking phone I have used at this price point, but does that make it a good phone?
Specification Overview
Processor: Qualcomm Snapdragon 675
Display: 6.47 inch 2340 x 1080 pixels resolution AMOLED
Operating system: Android 10 with TCL UI
RAM: 6GB
Storage: 128GB internal with microSD card support
Cameras: 64MP main camera, 16MP ultra-wide lens with 123-degree field-of-view, 5MP macro lens, and 2MP super low light video camera. 24MP front-facing camera.
Wireless technology: 802.11 a/b/g/n/ac WiFi, Bluetooth 5.0, NFC, GPS
Battery: 4,500 mAh battery with Quick Charge 3.0 support and charger
Dimensions: 158.5 x 72.4 x 8.6 mm and 187 grams
Colours: Gray or Green
TCL 10 Pro vs TCL 10 5G vs Plex
I covered this in more detail in my initial impressions posts, and I am still finding the hardware choices for the phones very frustrating.
For some reason, TCL has decided to use the same Qualcomm Snapdragon 675 they used in the TCL Plex. While this is not a terrible chipset, in fact, I found it quite good while using this phone, it is very much a mid-range chipset and not something I would expect to see in a £400 phone.
To make things more confusing, the more affordable TCL 10 5G uses the Qualcomm Snapdragon 765G which is considerably more powerful, as well as being 5G. We are not talking a little bit of difference here either, the SD765G is reported as scoring 50% higher in the Antutu benchmark than the SD675.
The TCL 10 5G uses the same body and IPS display as the older Plex but downgrades the camera to a triple-lens setup with 48MP/16MP ultra-wide and 2MP depth sensor, but a better 24MP selfie. It then has a smaller battery too.
The TCL 10 Pro updates the whole design with a beautiful curved AMOLED display which I have not seen on a phone at this price before, but it then uses the same chipset and almost the same rear camera specification as the cheaper Plex.
This gives you a confusing choice when you factor in the price:
TCL 10 Pro – €449
TCL 10 5G – €399
TCL Plex – €330
Design and Display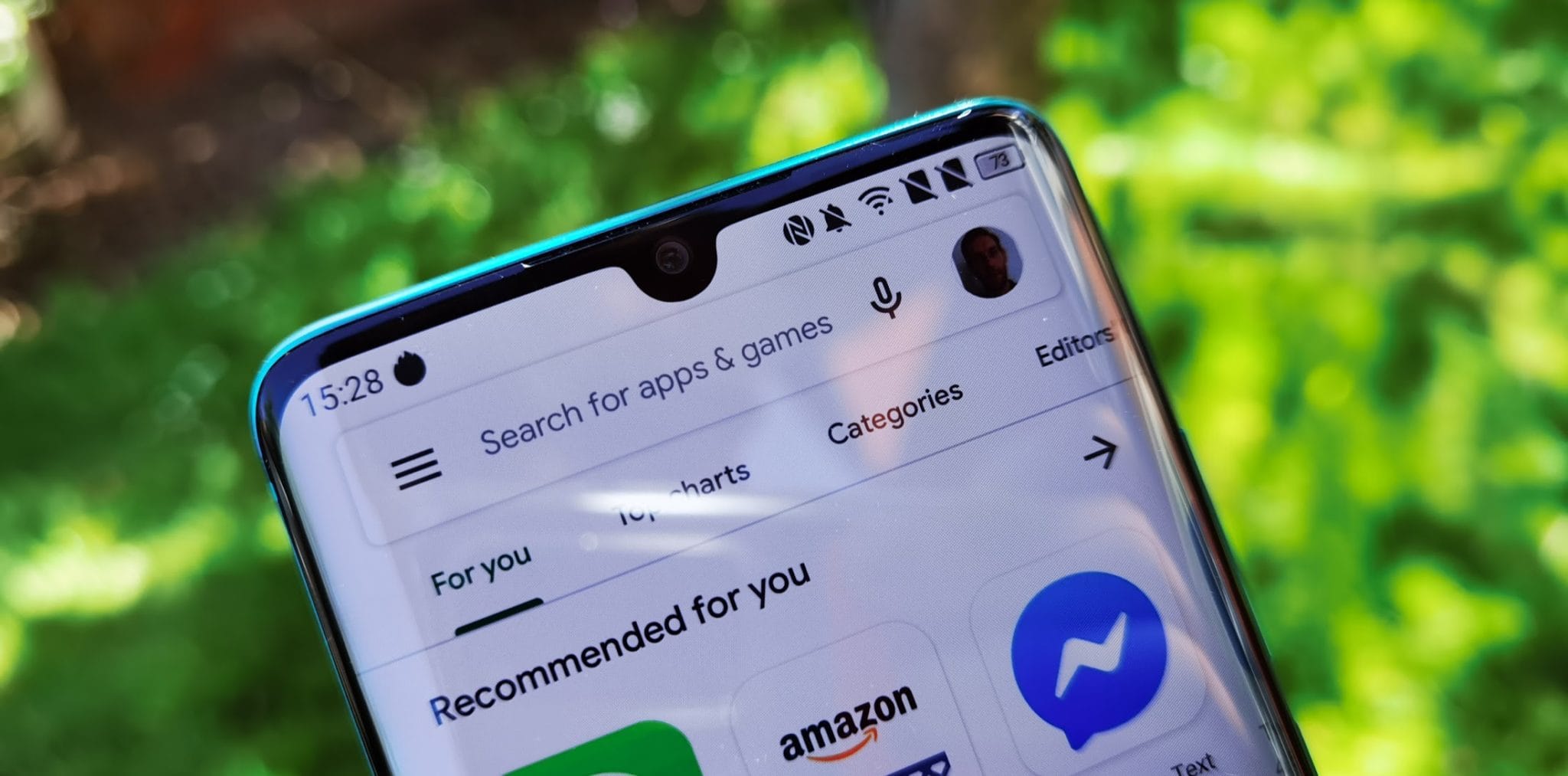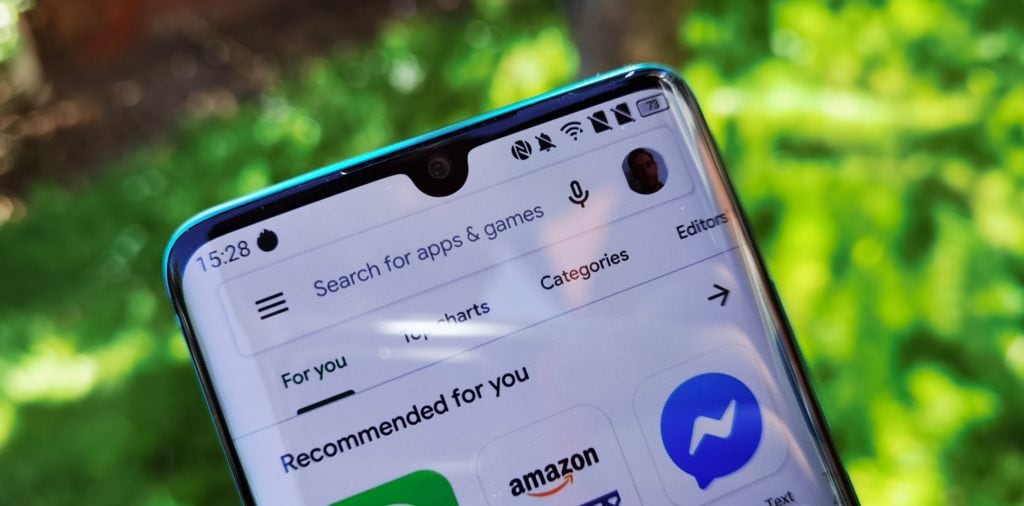 The star of the show is the overall design combined with the display. This seems to be where most of the money goes. Off the top of my head, I am not aware of a phone that competes at this price point in overall aesthetics. The slight taper to the edges of the AMOLED panel give the phone a similar aesthetic to the Huawei P30/P40 Pro, phones that cost double this.
While the display is a relatively standard 1080 x 2340 AMOLED panel running at 60Hz with a notch, the overall quality is excellent with beautiful vibrant colours.
TCL have something called NXTVISION under the options menu, and this offers some visual enhancements that seem to work well. This automatically adjusts the contrast, sharpness and saturation to make the screen image clearer with a richer depth of details and improved brightness for dark scenes. This software will also artificially convert SDR content to HDR.
The camera arrangement a sits flush with the rear sitting in a horizontal line with the four lenses in the centre and two LED flashlights straddling them either side. This gives a neat look to the phone, looking more symmetrical than phones with their cameras down the side and massive camera bumps.
The camera arrangement isn't perfect though, I found it very easy to have your finger in shot on in the ultrawide mode, which requires adjustment with how you hold the phone.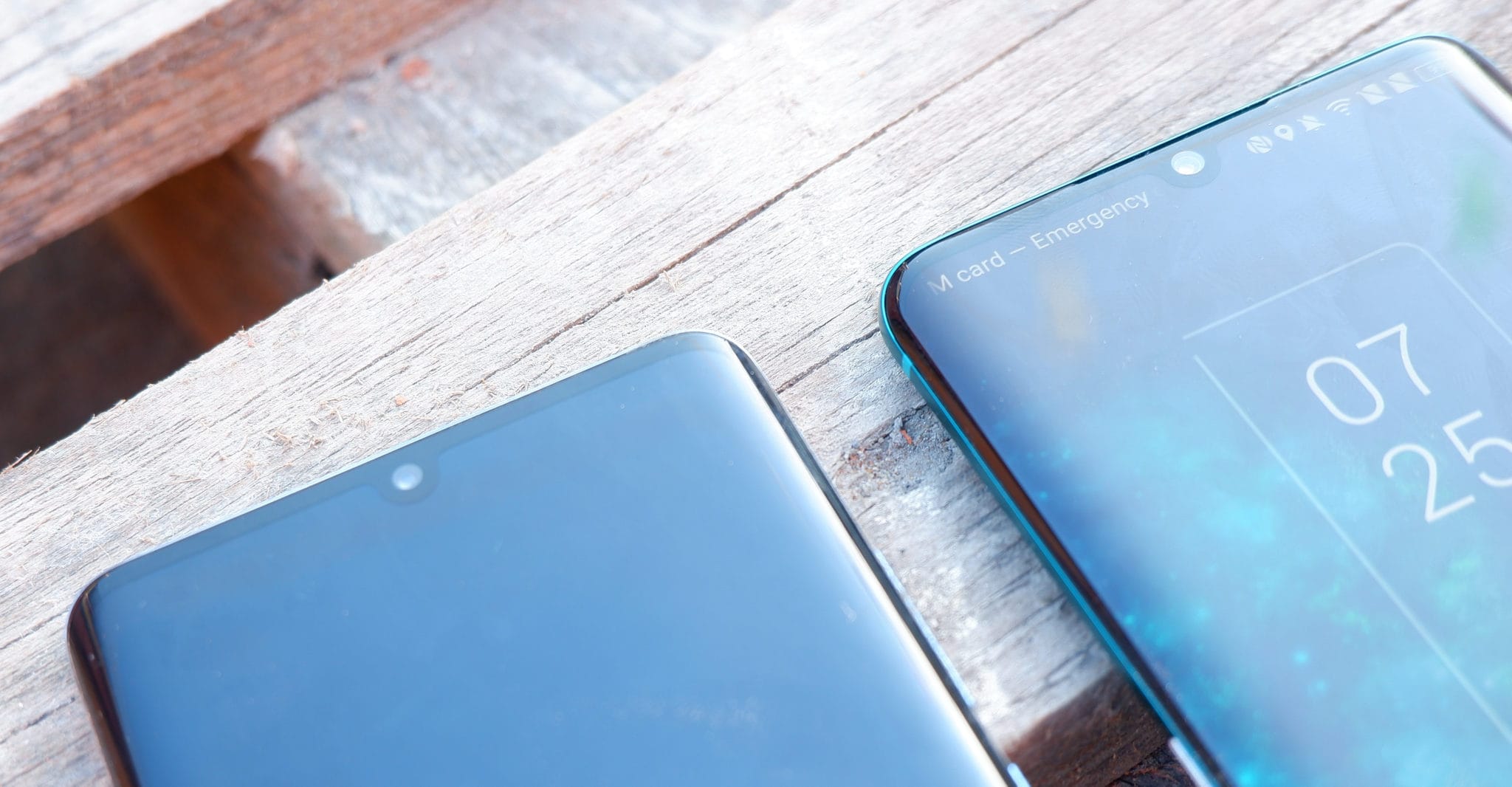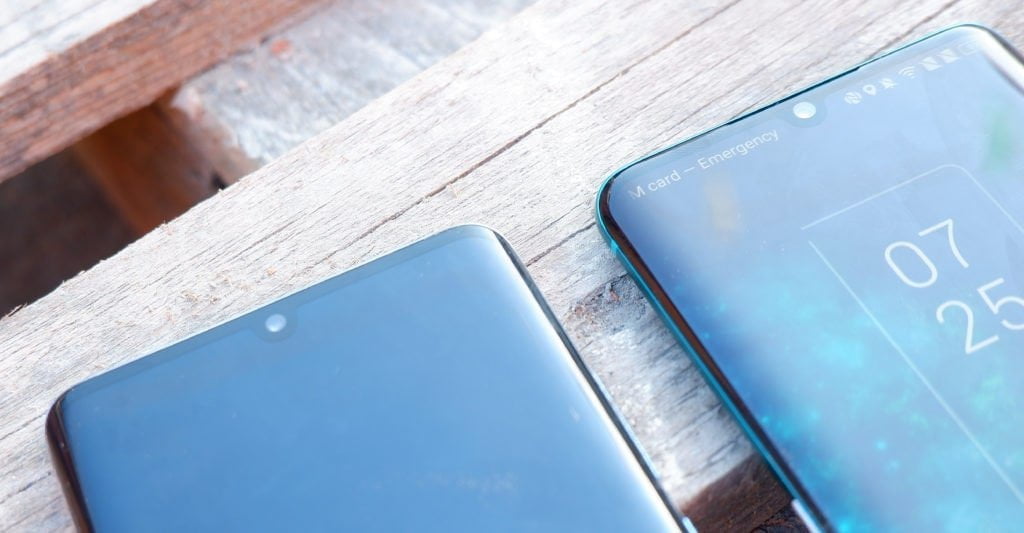 In-Display Fingerprint Scanner & Facial Recognition
I had a lot of issues with the in-display fingerprint scanner during my review, I thought I had just done a bad initial scan and never got round to redoing. It was generally 50/50 if the phone would unlock, which was very frustrating.
As of the14th of May, there has been a firmware update which appears to have dramitcally improved the unlock accuracy. I have tested it 20+ times with finger presses of varying lengths and orientations, and it unlocks in almost every condition scenario now. This includes quite brief presses on the screen. Unlock time is OK, but not quite instant as you see on some flagship devices.
If anyone is experiencing issues, the software version that seems to have fixed my issues is v2.0.4D.F.L.
Like most phones nowadays, the face unlock is both quick to unlock and accurate. With its single selfie camera, it will be only a 2D unlock so not the most secure, but it is good enough for me.
Camera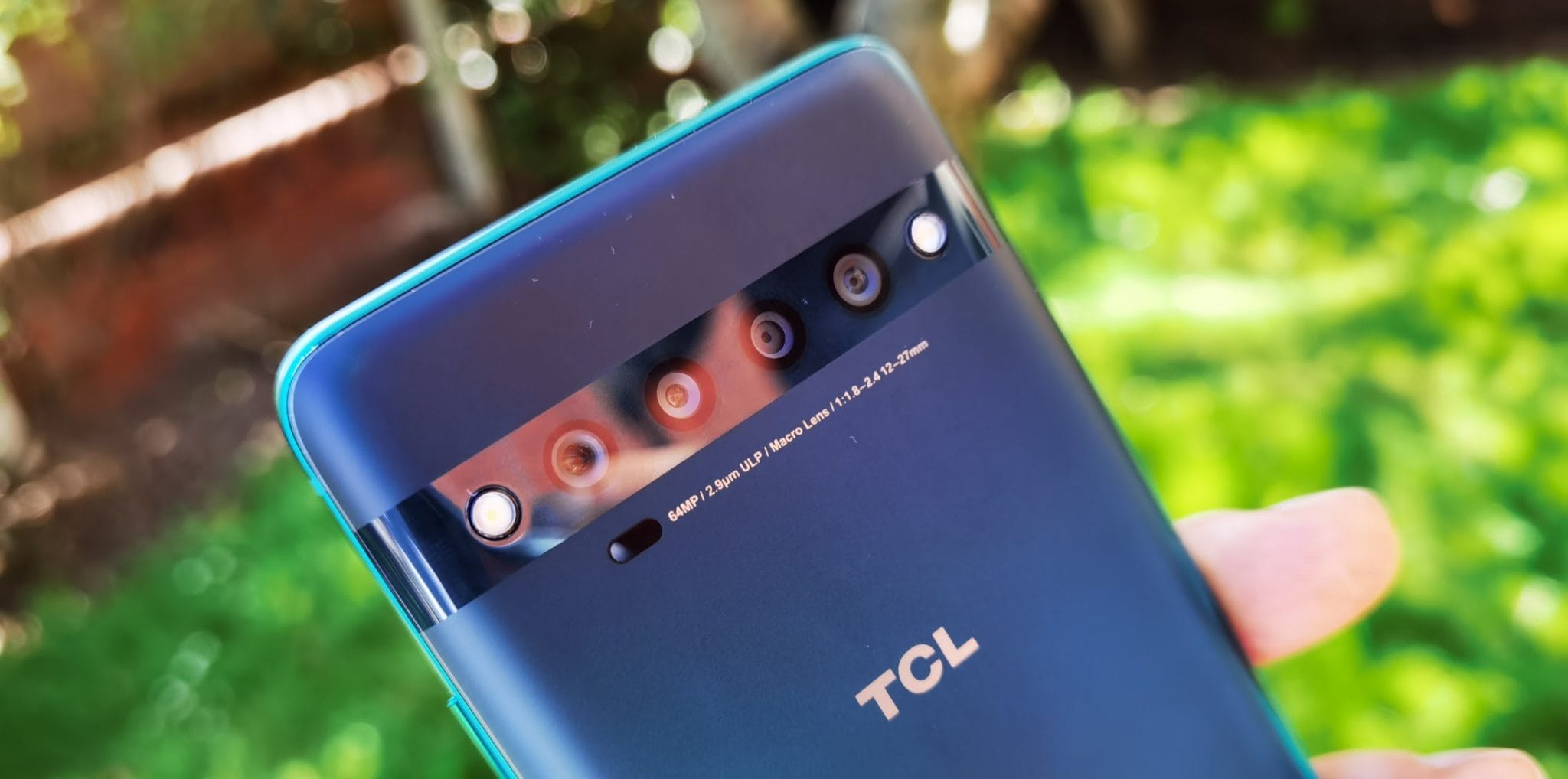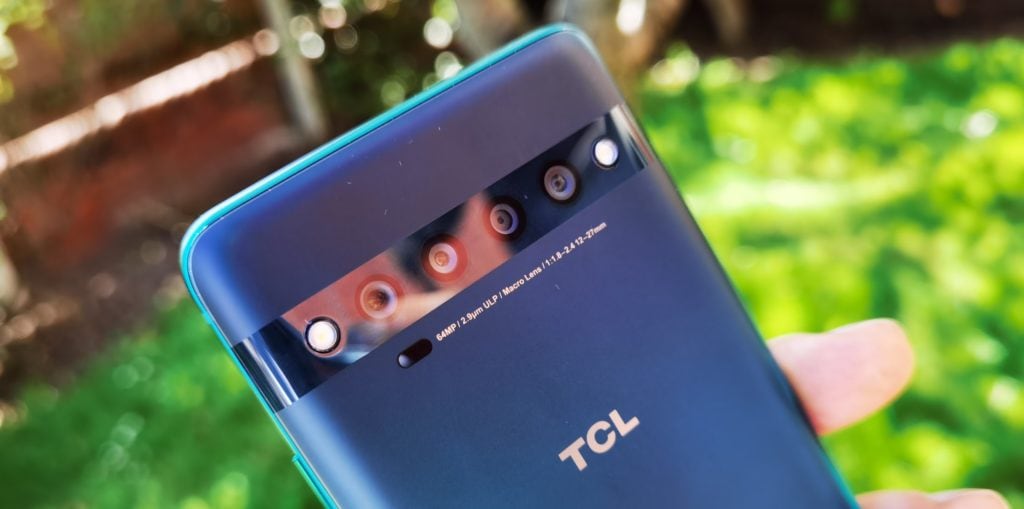 The camera specification seems unremarkable, especially when cheaper phones from Realme and Xiaomi have better specs for much less money. In reality, the software processing of this phone allowed it to achieve superior results in many scenarios compared to the likes of the Realme 6 and 6 Pro.
The overall result is much better than average at this price. The downside is that the lack of a telephoto lens means you don't have as much versatility when compared to many other phones.
The primary 64MP lens is the stand out option, while this is true for most phones, the overall quality seems to be much better than the ultra-wide lens with colours more vibrant and better dynamic range.
The ultra-wide is good, but there is a noticeable dullness to the colours when you compare the wide and ultra-wide side by side.
Low light performance is much better than expected too; this is one area the affordable Realme options often fall short. It won't compete with the likes of the Huawei P40 Pro but with a moderate amount of light the phone can still take great shots, then in dim but not very dark the super night mode helps churn out some decent shots. Once you get to very dark, it starts to struggle, but this is true for most phones. At night time with a little bit of street lighting, this should be able to take superb shots.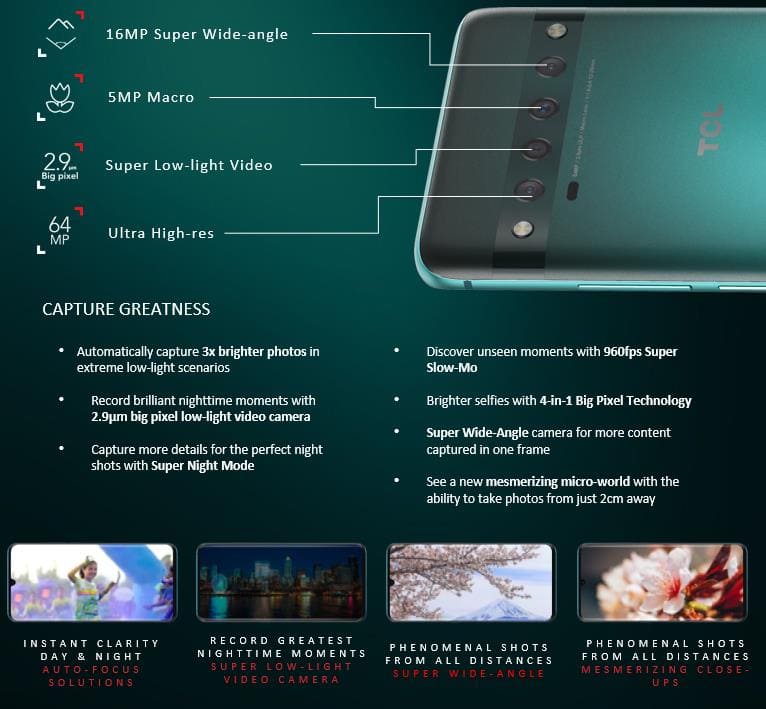 Photo Gallery
Low Light Samples
Video
Video goes up to 4K at 30FPS and there is electrical image stabilization. With 1080P at 30FPS the phone produces decent quality footage with good stablisation.
Performance and Benchmarks
The chipset is not amazing, so many of the synthetic benchmarks do not paint a pretty picture. However, the chipset appears to be focussed more on general use rather than gaming or power use, this is is made apparent by the quite good CPU performance but then inferior GPU performance.
The result is that day to day use for web browsing, social media, photography and any other none demanding app the phone has worked flawlessly for me. However, I have only had this phone a couple of weeks and don't have hundreds of apps installed or quite as many apps running in the background that I might normally have. I worry than in a years time with app bloat the phone may slow down quite a bit, though I obviously can't confirm this.
Gaming isn't as bad as I had expected either, many games cater to the lowest common denominator so even though the SD675 isn't the best it is still able to run games like Call of Duty perfectly well.
Synthetic Benchmarks – Geekbench – Antutu – 3D Mark
In Geekbench the phone performs quite well scoring an admirable 500 for the single-core which puts it a touch behind the Mediatek Helio G90T and about 10% off the Snapdragon 720G. It then achieves 1500 for the multi-core, again a bit behind both the G90T and SD720G.
Its Antutu result is not great, sitting in between the old Snapdragon 712 and the recently launched budget focussed Mediatek G80.
The 3D mark results are are some of the worst I have seen from phones I have tested, sitting only slightly ahead of the Qualcomm Snapdragon 665 which is used on the Realme and also the much more affordable TCL 10L.
Battery
The 4,500 mAh battery combined with low powered chipset and relatively small 6.47 inch 2340×1080 display allows this phone to have a superb battery life. The synthetic PC Mark 2.0 battery test shows 10h 11mins before the battery hits 20% which is a bit less than some phones, but from my experience, you should easily get two days battery from this. You would have to use it very heavily to struggle to get a full day out of it.
The phone has 18W fast charging, which is far from the best, but a perfectly adequate speed for all but the most urgent of phone charges.
Software / Bloatware
The software is much better than the TCL made Alcatel phones, but they still have a habit of installing apps that I not required.
It has been that long since I have used stock Android, I am not sure if I remember what it looks like, but the overall UI of the TCL works well for me, it runs flawlessly with smooth animations and no stuttering.
The settings menu seems to be clear and concise without me having to rely on search to find specific settings.
Facebook, Netflix and Booking.com, Microsoft News, Moon Reader and OfficeSuite are all pre-installed. Then there is a weather app, calculator, sound recorder and compass installed, plus some settings and management orientated apps such as smart manager, optimise and support centre. Finally, there is the TCL+ app which appears to be nothing but TCL news, this can't be uninstalled either.
You can uninstall most of the additional apps such as booking and OfficeSuite, but you can't uninstall Netflix.
Pricing & Competition
Like for like comparisons are hard, on paper, this offers poor value for money with the TCL 10 5G and Plex both looking more attractive in comparison.
It really depends on what you want from your phone and how much you are willing to spend.
I can't help but think of the Pixel 3a when I use this phone, another phone that on paper looks poor value for money, but is generally regarded as superb. There is almost nothing about the Pixel 3a that is better than this phone based on the specs, but the camera and software experience is often highly praised. It is currently a lot cheaper at £279, and I would expect the up and coming Pixel 4a will be an appealing alternative.
If you want bang for you buck then anything from Realme or Xiaomi are good choices. The recently launched Poco F2 Pro springs to mind here, costing just 50-Euros more, but offering a flagship chipset, better camera specification, superior battery and a popup selfie giving you an uninterrupted display.
Alternatively, the Realme 6 or 6 Pro are considerably cheaper with a far better specification in most areas. They use IPS displays and certainly don't look as nice as the TCL, but the display is 90hz vs 60Hz.
Conclusions
My opinion has not really changed since my initial impressions, and that is conflicting feelings towards the phone.
For your average consumer that is not a tech geek, it is probably a great phone. It looks beautiful, takes good photos, performs well for most tasks and is affordable. The one issue here is getting your average consumer to buy a £400 phone from a brand they have probably not heard of before, at least in the mobile market.
The performance of the Qualcomm Snapdragon 675 is better than I had expected, but long-term use and software bloat will likely cause things to slow down, how bad that is remains to be seen.
If they had used the Qualcomm Snapdragon 765G in this and charged £50 more for it, I think this could have been one of the best phones on the market at this price, and I would have genuinely considered buying it myself.
As it is, I think it is just a decent phone, there is a lot to love here, but at the same time, it is too pricey for some of the specification choices made.
With this being the second official phone launch form TCL, I think they are making excellent progress with lots of potential for some fantastic phones in the future.
Last update on 2022-05-21 / Affiliate links / Images from Amazon Product Advertising API