President Trump continues to act like a bull in a china shop, imposing new tariffs on countries they are supposed to be friendly with, and an increasing number of sanctions against any company based in China.
US Sanctions against Chinese Companies
The most recent has been TikTok owner ByteDance and Tencent's WeChat which will begin on the 20th of September.
The official statement from the US states:
"The spread [of apps controlled by the Chinese government] continues to threaten the national security, foreign policy, and economy of the United States,"
"The United States must take aggressive action against the owners of TikTok to protect our national security."
What are the odds of Trump backtracking the WeChat sanction?
The sanctions against TikTok will have repercussions in the US, they employ 1,400 employees within the country which will likely disappear if these issues are not resolved.
However, the WeChat situation has far wider consequences. WeChat is an essential app in China, everyone uses it, and it is essential for a lot of people. A sanction against them will mean it can't be used on Apple iPhones.
China accounts for about 20% of Apple's iPhone sales, so pulling WeChat off the App Store would be disastrous, and it is likely that all future sales of iPhones would plummet.
Apple's shares fell 2.5% to close at $444.45 on Friday in New York.
Once President Trump realises this, there is a good chance he will have a change of heart.
Instagram Reels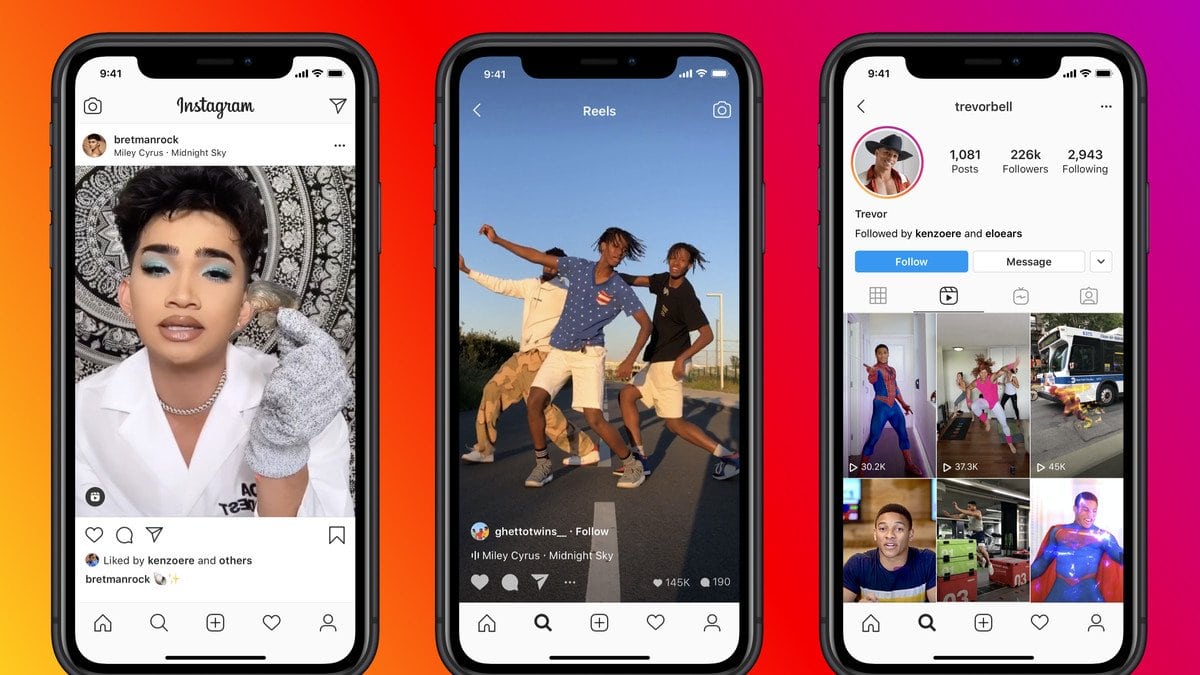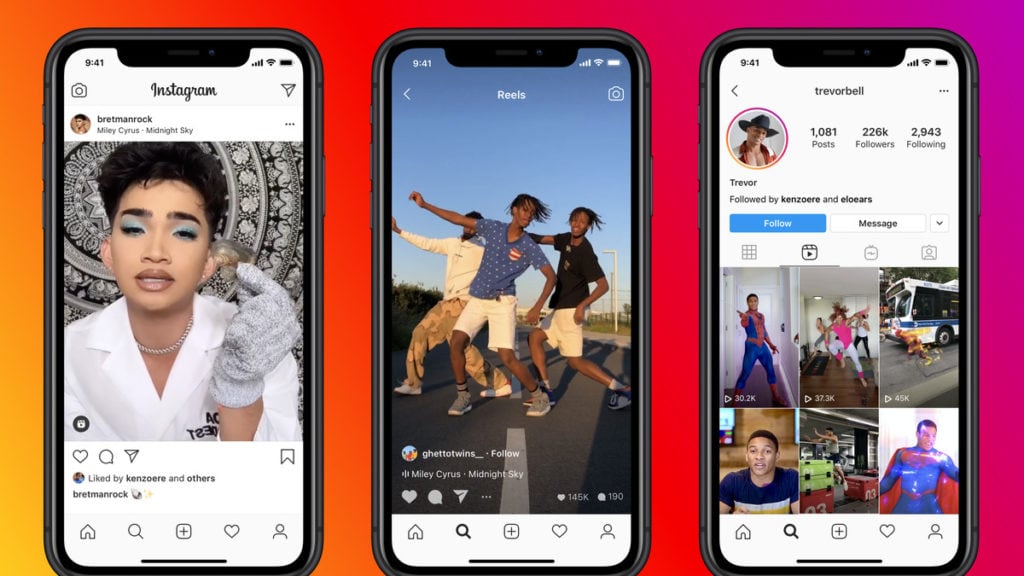 It is likely more than a coincidence that Instagram has just rolled out Reels. An Instagram reel is simply a short video ranging anywhere from 3 to 15 seconds, and reels live in a separate tab in your profile just like Instagram TV videos. So quite familiar, doesn't it?
Users can use various filters, music, stickers, gifs, and many other creative tools to create a single multi-clip video.
Instagram has launched the reels feature on the 5th of August in more than 50 countries around the globe, the US, UK, Japan, and Australia, on both iOS and Android.
How to use Instagram reels?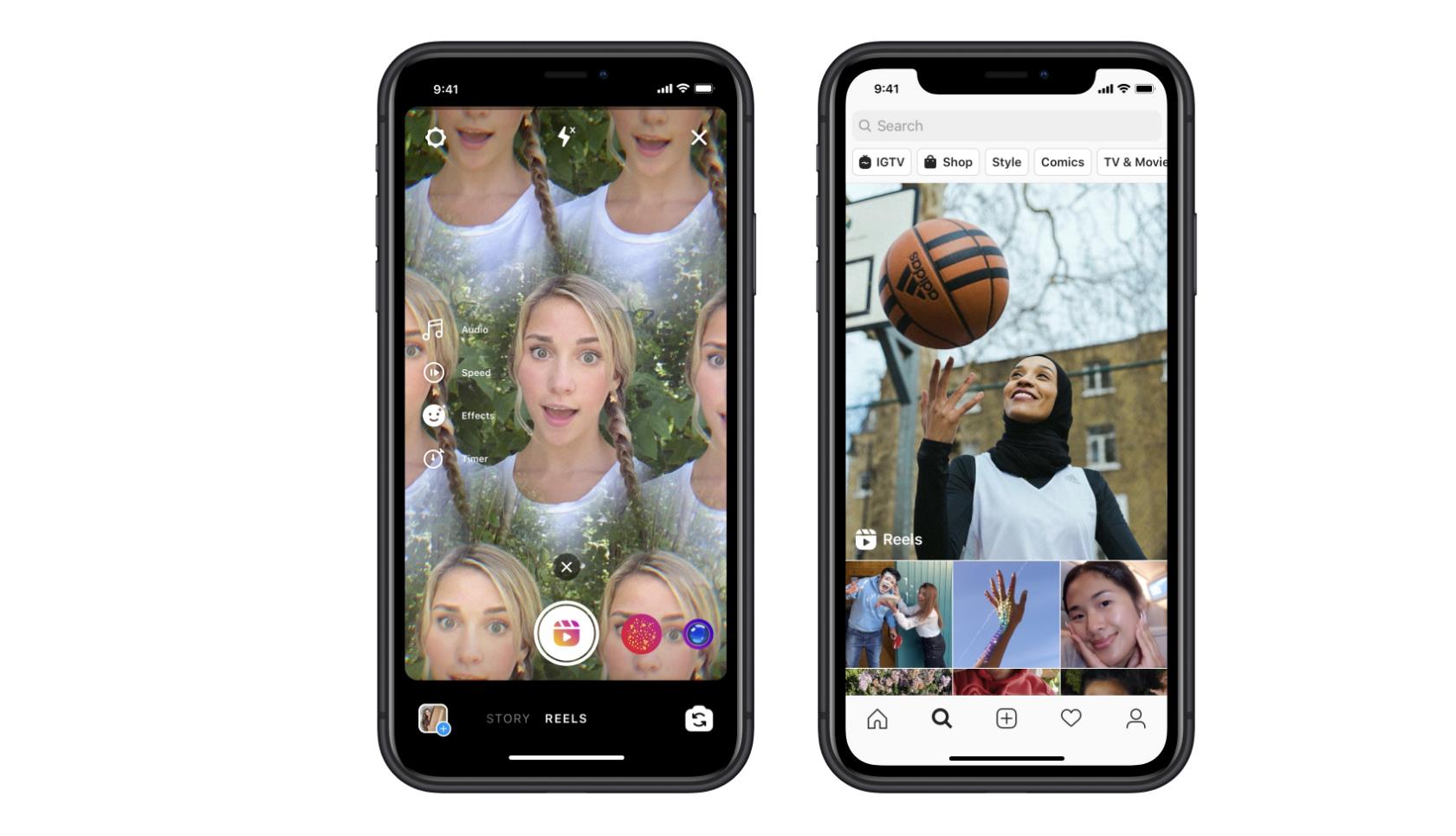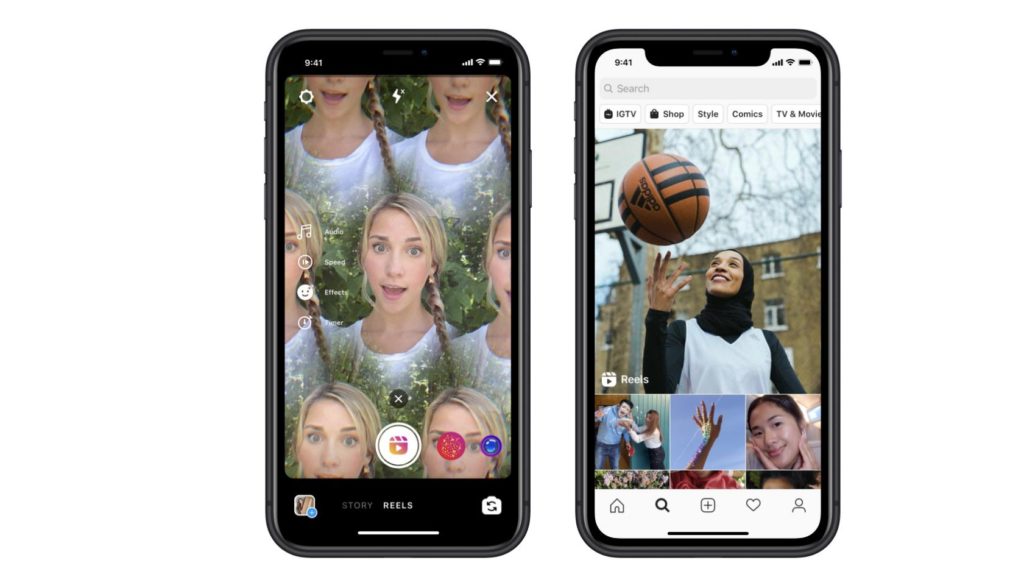 The Instagram Reels is not a separate app from Instagram for short videos like the IGTV app. Instead, there is a dedicated section for Reels within the Instagram app itself. To access reels, first, make sure your Instagram app is up to date (depending on your phone this may not be available yet).
Open the stories camera that you usually do to create new Instagram stories, the interface should be a little different.
There will be 2-3 options to perform what you want. One will let you create stories, one will make you live, and the third one will be Reels options.
By selecting the reels option, you will be allowed to create short videos of 3 to 15 seconds videos called reels.
How to Record Instagram Reels
Once you get to the Reels shooting interface, you will see a large shoot button to shoot your reel videos.
You will also see options on the mid-left side of the screen. There are four actions there.

The audio which lets you select a song from the Instagram catalogue of music choices. You can also use your own original audio by simply recording a reel with it. When you share a reel with original audio, your audio will be attributed to you, and if you have a public account, people can create reels with your audio by selecting "Use Audio" from your reel.
The Speed control to select how fast or slow your video records. It ranges from 0.3 x to 3x.
The Effects option to add the filter and AR effects to your video. Just keep swiping left to explore all the available effects and filters.
The timer option to select the duration you want a clip to record for. You will also get a countdown timer before it starts recording the reels.

While recording the reel video whenever you will pause your shoot, you will see the fifth option as well. That is the Align option. This option allows you to align your frame with the last frame of the previously shot part.
Instagram Reels vs TikTok
Instagram Reels are slightly less accessible, Instagram has become a mishmash of features with photos, IGTV and now Reels. It is has become less easy to find the specific content. You have to go to the discover page to find one of the trending reels videos, and by tapping on it will let you explore the reels world.
Instagram Reels are limited to a maximum of 15 seconds, whereas TikTok goes up to 1 minutes. That's a significant difference, a lot of dances and songs on TikTok last well over 15 seconds.
There is no collaboration/Duet feature which is a significant feature missing compared to TikTok.
Reels has less impressive editing options. There is just a simple trimming of the video that is available.
Instagram Reels was probably rushed out and will improve
Instagram may have been developing Reels for a while now, but they almost certainly pushed it out sooner than planned with the recent TikTok issues. So I would say it is likely that a lot of the features missing from Reels at the moment will eventually be added.