Huawei P Smart Review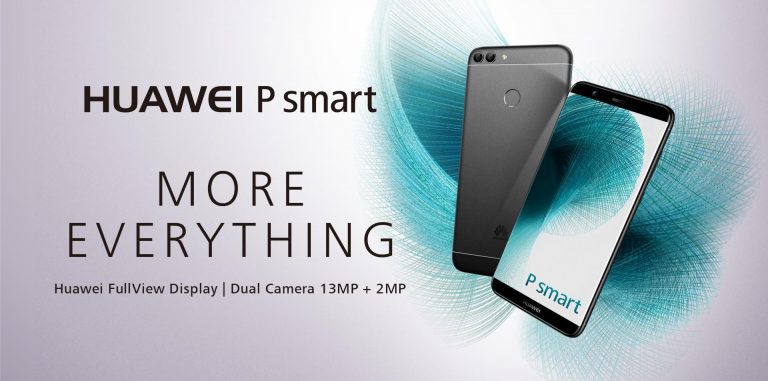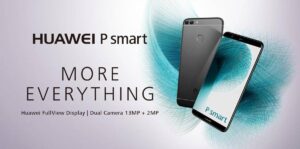 Product Name: Huawei P Smart
Offer price: 210
Currency: GBP
Availability: InStock
Build & Design -

90%

Features -

85%

Software -

85%

Camera Performance -

80%

Battery -

80%

Price -

95%
I received this product as part of a review program in return for an unbiased review. It was not provided free of charge, and I either have to return it or pay for it.
Having previously reviewed the Huawei Mate 10 Pro which I fell in love with, I have now been given a chance to review the budget-friendly Huawei P Smart.
While it is less exciting from a tech-geeks view, this phone has mass market appeal with its wallet-friendly pricing of £229, and that number is often lowered, promotions see it go as low as £179 on a regular basis. This makes it around the same price, or cheaper if on offer as the popular Motorola Moto G5S Plus.

Specification and Design
Unlike other budget models, the initial thing you may notice is that 18:9 aspect ratio screen with barely any bezels on the side, and a small bezel top and bottom. Nearly all phones at this price point have much fatter bezels and a 16:9 screen ratio. 18:9 is typically reserved for flagships, but due to its popularity it is now trickling down to mid-range phones such as this.
The resolution matches that of the Mate 10 Pro at 1080 x 2160 pixels with a 427 ppi density, unlike the Mate 10 Pro, this uses an IPS LCD capacitive touchscreen rather than AMOLED.
The phone uses an aluminium body which gives it a sturdy premium feel, much nicer than the similarly priced Alcatel A7. You can't really tell the difference between the looks and build of this compared to a phone that costs 3 times as much.
Inside the phone you will find a mid-range specification, it uses the HiSilicon Kirin 659 chipset which is an octa-core (4×2.36 GHz Cortex-A53 & 4×1.7 GHz Cortex-A53) CPU combined with a Mali-T830 MP2 GPU.
The sample I was provided, and the one that is sold in the UK comes with 3GB of RAM and 32GB of storage. There also appears to be a 4GB/64GB option, but this isn't available in western markets.
For the camera, you get a decent specced dual 13MP and 2MP array which should provide decent shots but not exactly P20 Pro levels. The cameras are located on the upper left of the phone if you face them, which is slightly unusual, but I can't see any reason why this would have a negative impact. The fingerprint sensor is upper-middle, so the back is somewhat asymmetrical if that kind of thing bothers you.
Sadly, Huawei has opted to use microUSB instead of USB-C, and by proxy, this means you don't get fast charging. For a phone released at the very end of 2017, and essentially being a 2018 phone, having to use microUSB is quite disappointing, but it is also something you find on the Moto G5S Plus.
Thankfully, you do get a 3.5mm headphone jack. You also get NFC which is something that is sometimes omitted on cheaper phones, so this will be able to work for Android/Google Pay.
Other noteworthy specifications include Wi-Fi 802.11 b/g/n, Bluetooth 4.2 (but no aptX), and the option to expand storage via a microSD card.
Camera Performance
I am a pretty shocking photographer, and I am thankful that the Huawei Mate 10 Pro makes that side of life much easier, but it does mean my camera assessment may not be the most accurate compared to the likes of dxomark.com.
The dual 13MP and 2MP is quite a bit of a downgrade over the Mate 10 Pro, but it is in line with the Moto G5S Plus which uses a dual 13MP too.
The app is almost the same on the P-smart as it's bigger more expensive brother, and you get a wide arrange of options. The auto mode is great for your average user, and it is the mode I opted to use most of the time. For the more skilled, there is a feature-rich pro mode that allows you to adjust multiple variables such as ISO and auto-focus.
The 2MP lens on the camera is there to provide depth information which is then used for wide aperture shooting, letting you blur out the background or foreground for a dramatic effect.
There is no AI processing on the HiSilicon Kirin 659 chipset, so you don't get the intelligent image optimisation that you find on the Mate 10 Pro. You can, however, download different shooting modes, for example, there is a food mode, allowing you to get better photos of your meals.
I found daytime performance to be excellent for a budget phone; it is superior to the Alcatel A7 and the Umidigi S2 Lite. Night time shots do suffer a little, and this is common on all phones, but obviously, budget phones suffer the most. The 8MP selfie camera is also much better than competing phones at the same price point, I am not a huge selfie fan, but this usage has surpassed traditional shots, so an excellent front-facing camera is important.
Battery Performance
The battery size is nothing class leading, but it is the same size you will find on many phones, including flagships such as the Samsung Galaxy S9.
The combination of a mid-range processor and a decent battery management system allows to comfortably squeeze out a days use.
The battery management is the same as the Mate 10 Pro, and it can take some getting used to, for specific apps you need to switch it off, or you won't get notifications. I found this to the case for apps such as Pushover and home surveillance apps from Blink, Arlo, and Realink. Once you realise this is what stops the notifications, it is a simple process to self-manage the apps. Personally, I feel that the battery management helps extend the battery life throughout the day, though your mileage may vary.
My typical daily use is a lot of social media and streaming in the morning for around 3 hours while I go to the gym and do other bits. Then mainly email, and little social media throughout the rest of the day. If I am in the car, I will also use Google maps extensively. So I am not a very heavy user, I rarely play games, but I will stream Netflix.
EMUI and software performance
I have now been using EMUI daily since I got my Mate 10 Pro, and I have grown to like it. It has exactly the same issues on this phone as the Mate 10 Pro; you get annoying background app notifications. These can be removed using AutoNotification; it is annoying that you have to use this, but not the end of the world.
Once you have the App drawer enabled, nearly all the functions are the same as stock Android. EMUI has multiple improvements over stock, you get the batter management, but there is also:
Twin apps which allows for multiple social media logins
Pin lock unlocks the phone as soon as you type the last digit
Huawei backup – I wasn't fond of creating another account to sync things, but most people seem to agree that the Huawei backup and restore is superior to Androids built in one, as it restores things properly
Huawei Beam which is an NFC file transfer system.
The camera app is considerably better, with far more options than you will find on stock, and the ability to add additional photo modes such as watermark and document scan.
While there are a lot of additional features added to EMUI there are not intrusive apps that pester you with notifications (apart from the aforementioned issue). For example, the Alcatel A7 had a file explorer app that would force notifications on you daily about clearing memory, and it was impossible to stop. While EMUI does have a phone manager to clear up memory, it does not nag you.
Performance of EMUI on the P-Smart is excellent too; everything runs quickly and smoothly. I never experience any lags at all, and this is a phone that costs nearly half of the Blackberry KEYOne, which regularly suffered from laggyness.
Gaming
All flagship phones can handle games with aplomb, so commenting on performance is not necessary.
With a budget phone, this is an area where you would expect a phone to suffer, and this does happen to some extent with the P-Smart. Playing the notoriously GPU intensive Asphalt 8: Airborne I experienced dropping in frames, going into the 20+FPS range. It was still playable at this rate though.
Other less intensive games were handled with no issues at all.
Overall
The Huawei P Smart is a superb budget phone, just a few years ago £200 would buy you a laggy piece of plastic. Now you get something that looks like a premium phone and has the same similar performance to the likes of the Samsung Galaxy S7, which still sells new for £300+ and cost £569 at launch.
While you do have to make some sacrifices at this price point compared to more expensive devices, I think it would be hard to find another phone in the same price range that can beat this.