DESTEK T1 65H Review Rating
Summary
Probably the best no-name cheap earphones I have used from Amazon to date. Decent sound quality and superb battery make these the best sub £100 TWS earphones I have used in a while
I had given up with cheap earphones from Amazon, it is not so much that they are bad, they are normally pretty good for the price, but quite often the bass isn't quite there, or at high volumes, there can be some harshness. I mainly use this type of earphone in the gym, so I will listen to them louder than I should, and at higher volumes, you really start to notice the weakness of an earphone.
However, when I saw the positive reviews of the DESTEK T1 65H, I thought I would give them a go. £40 is on the upper end of what I would class as cheap, but it is still cheap enough that I won't be devastated if I lose or break them in the gym.
The name and design of these are suspiciously like a cross between the Jabra Elite 65t/75t and the Elite Sport. The case is the same as the Elite 65t but about twice the size, with the earphones sitting in the case in the same manner. The earpieces themselves look a bit more like the Elite Sport with a small ear hook improving fit during vigorous exercise.
The DESTEK T1 65H have an impressive specification, there is a claimed 8-hour battery life, then the case has a 1000mAh battery allowing the earphones to be charged 7 times.
You then get IPX7 waterproofing which is the same performance you can expect from the IP67 certified Jabra Elite Sport.
Being an affordable option from an unknown brand, there is no fancy app, hear through or extended warranty that you get from Jabra.
DESTEK one-ups Jabra with the charging case being wireless charge compatible.
There are some shameless comparisons against big brand names too, which including comparisons against the Jabra Elite Active 65t, Sennheiser Momentum True Wireless and the Sony WF-1000XM3.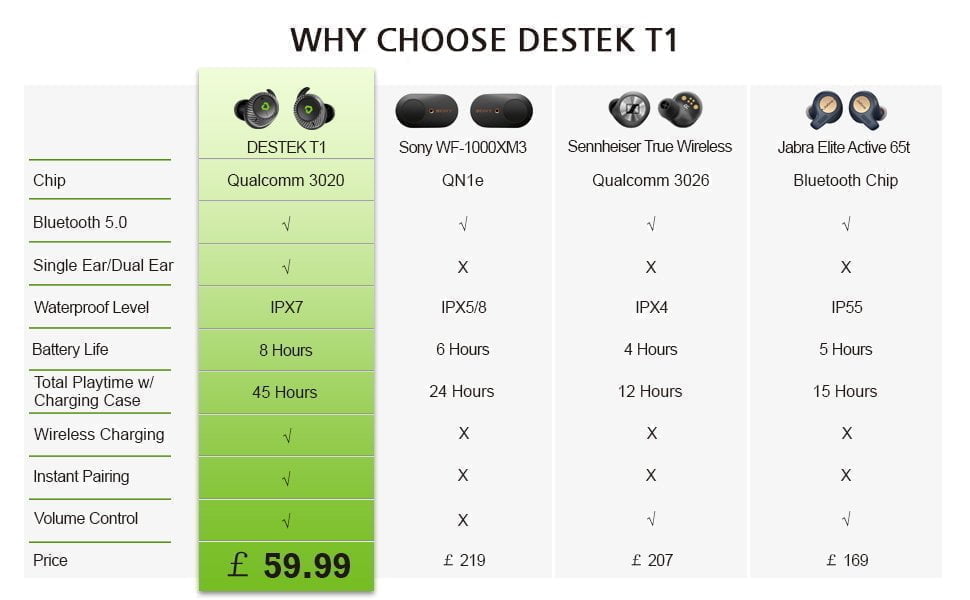 While the comparisons imply, it is better than all the other options, the Qualcomm QCC3020 chipset used inside it is at the very bottom of the Qualcomm product range. Admittedly, there does not seem to be a great deal of difference with the spec of that and the higher end QCC3026 which is found in the Sennheiser True Wireless.
Performance – Fit, Sound Quality and Battery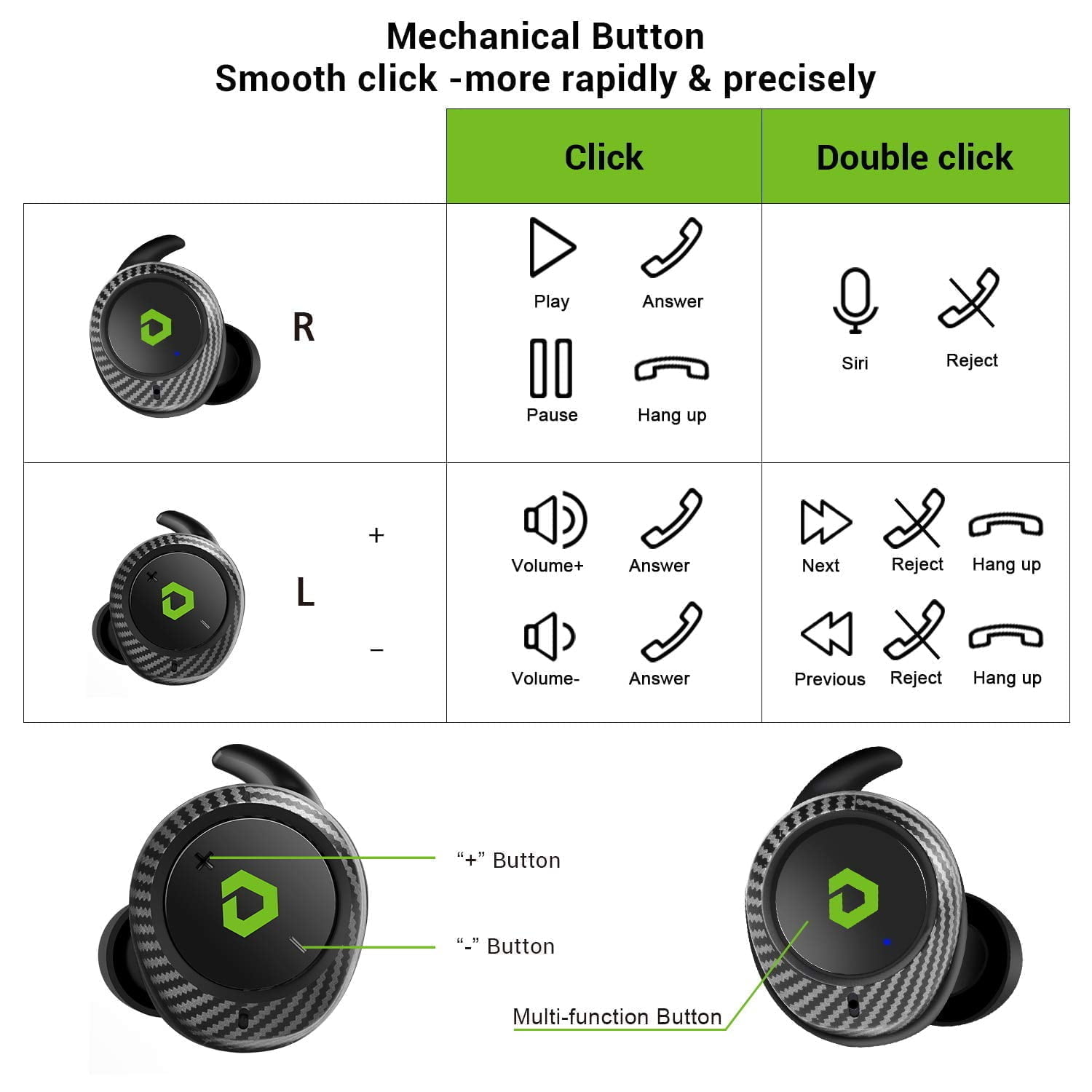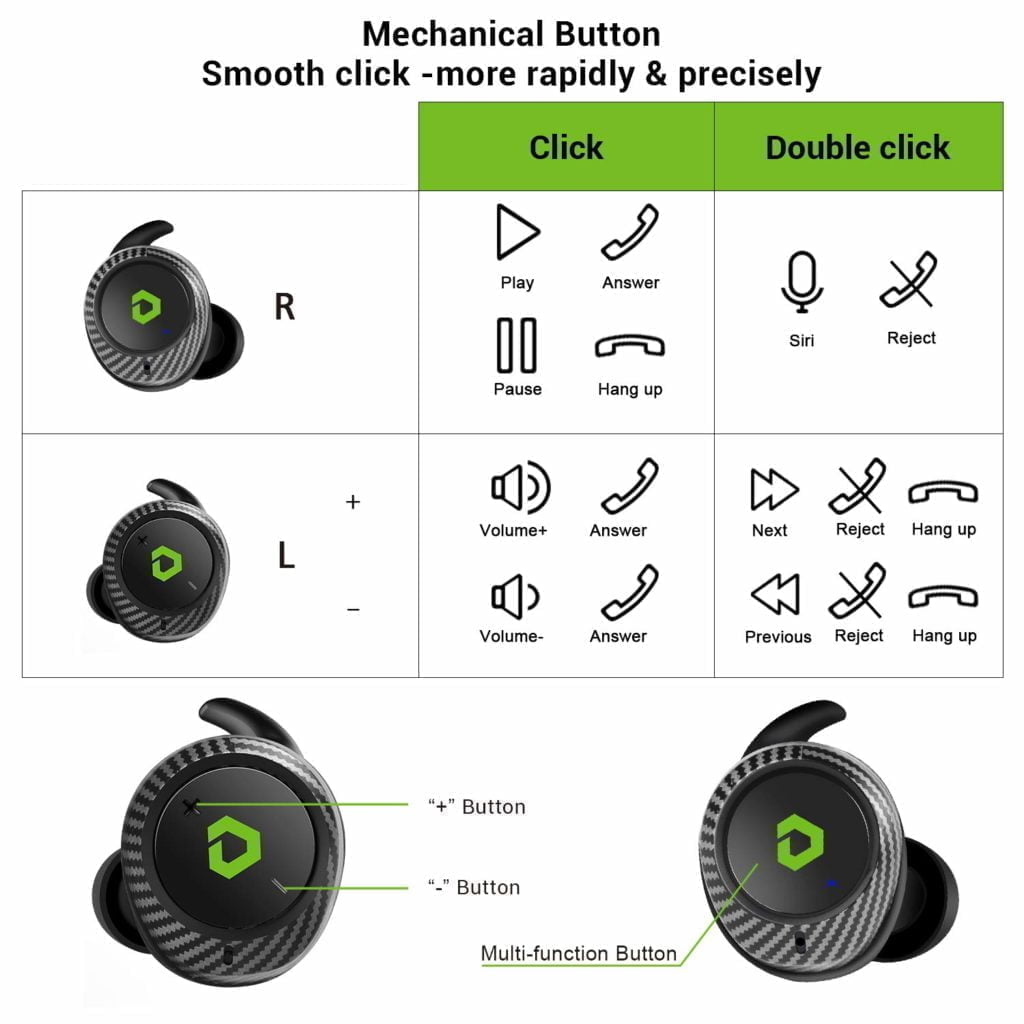 First of all, pairing these up was successful first go, like most earphones nowadays, but occasionally I do get an awkward pair. Similarly, they auto-connect when I pull them out of the case, and I have had no issues with one earphone connecting and another not.
Sound quality is much better than expected. They don't have the massive bass that the Jabra Elite 75t have, but they have more bass than average compared to other cheaper earphones. More importantly, they seem to be better balanced than other cheap brands, and there is not significant harshness or tininess in the higher ranges. As the volume increases, they do not become painful to wear unlike other cheap Chinese brands I have tried.
I have tried them with a variety of genres including metal, punk, electronica, hip hop, as well as more laid-back, easy listening stuff. They seem to be able to accommodate most styles of music without too much issue.
Fit is critical to sound quality, and this could be why these sound good for me because they fit very well. With the larger ear tips, they have a good seal on my ear and almost never need adjusting. I have been for a couple of 10+ mile runs with them and during that time they didn't fall out or need adjusting.
I have not tested the claimed 8-hour battery life, but I usually use them for over three hours in the morning between going to the gym and when in I finally get home. They have never shown any sign that the battery is going to die on me soon and always have plenty of battery left according to the indicator on my phone (unlike the xFyro Aria).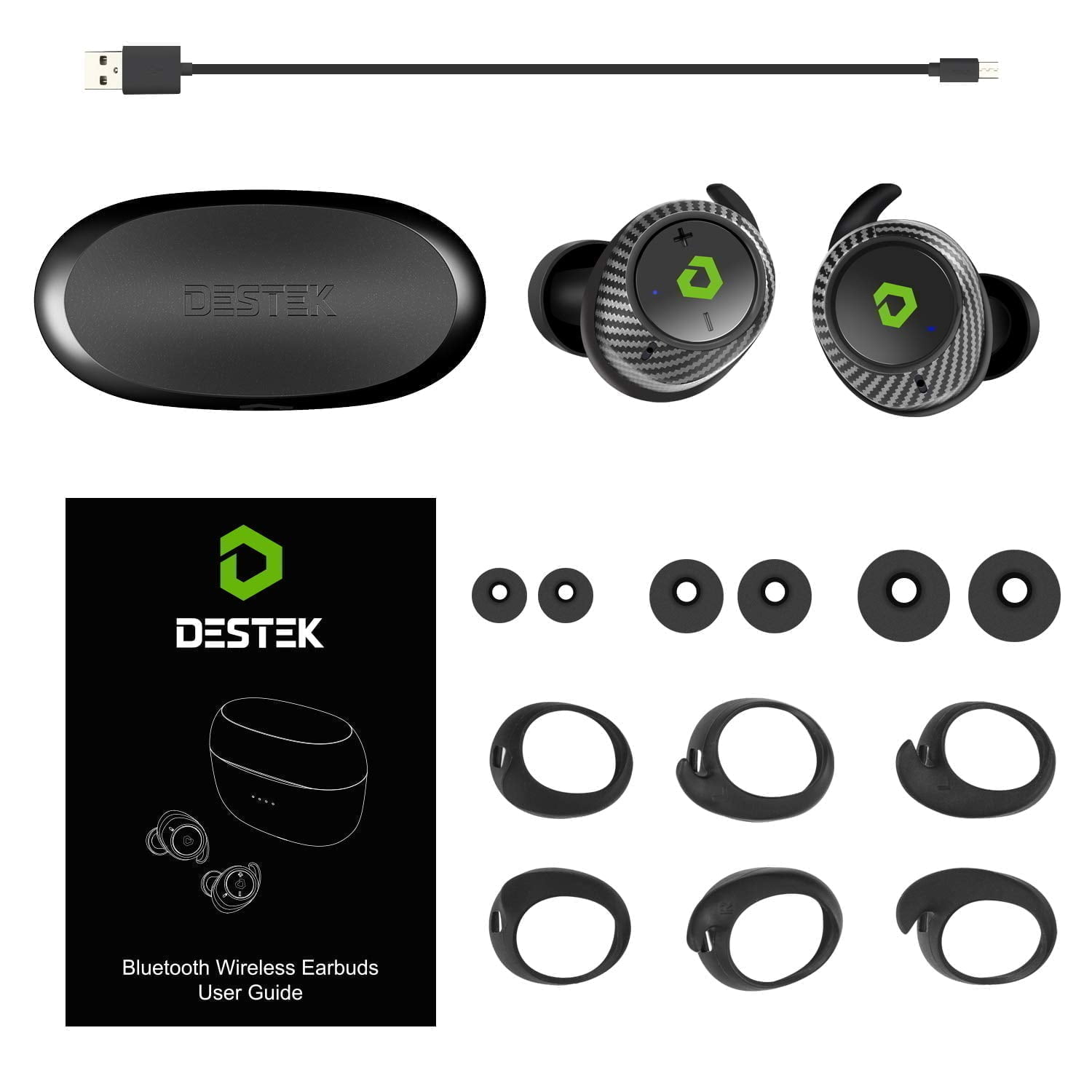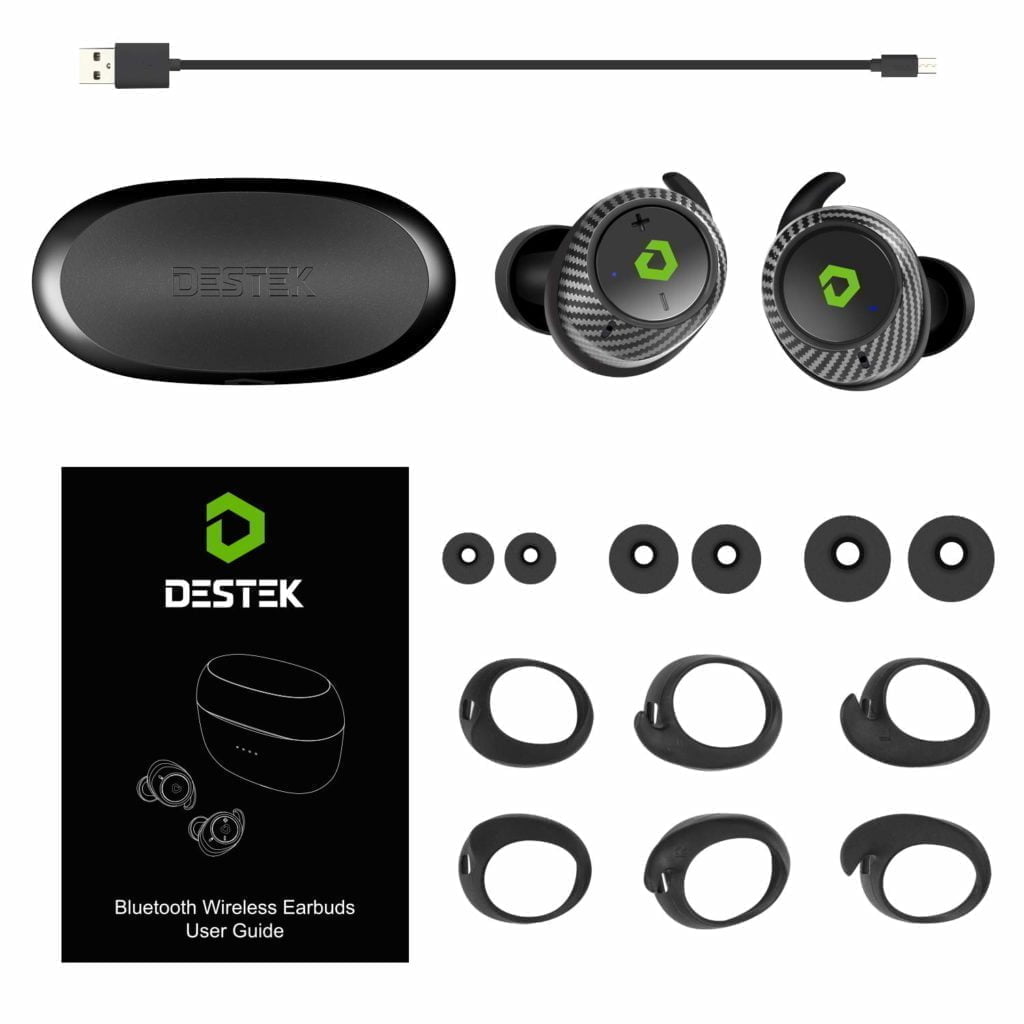 Overall
I am actually really impressed with these. I had exceptionally low expectations, so my opinion may be skewed by them performing better than expected. However, there really isn't much to complain about here, sound quality is considerably better than other random Chinese brands I have tried, battery life has been excellent, and I have had no issues with connectivity.
Time will tell how accurate the IPX7 rating is, it is not uncommon for my earphones to die within a few months, if not weeks when exposed to regular sweat, but I have experienced no issues yet, and with them being sold through Amazon prime I have the reassurance of the 12-month warranty and Amazon customer service.
Last update on 2022-05-16 / Affiliate links / Images from Amazon Product Advertising API