Amazon has had one of the more exciting launch events this year, temporarily distracting me from all the doom and gloom in the news.
We have seen Rng shake up the home surveillance market with the launch of the Always Home Drone Cam, and now the Amazon Echo devices have had their biggest shakeup in a long time.
Amazon has completely redesigned the range, adopting a new spherical design for all the new Echo models.
Echo Show 10 – Big improvements vs Echo Show (2nd Gen)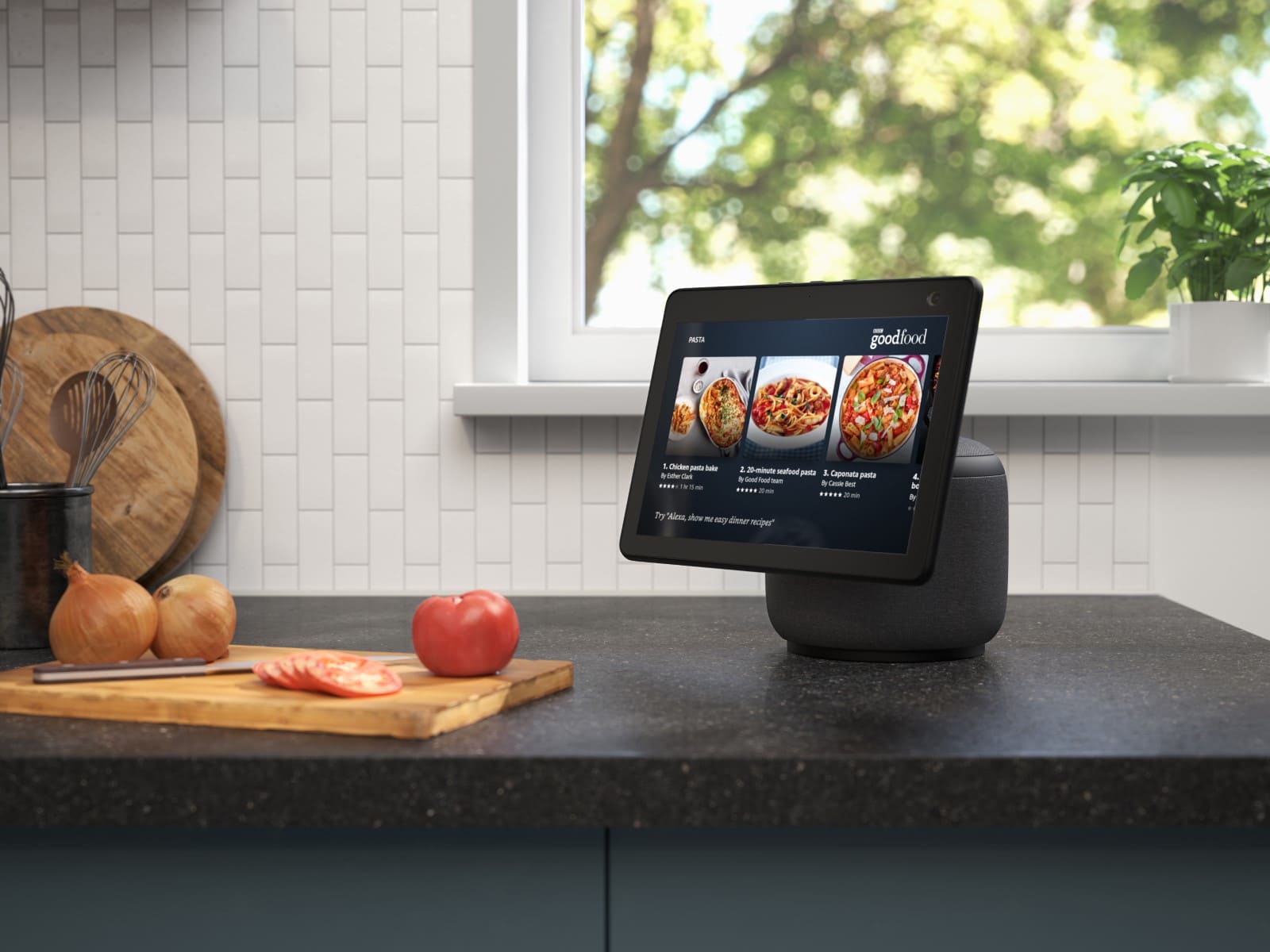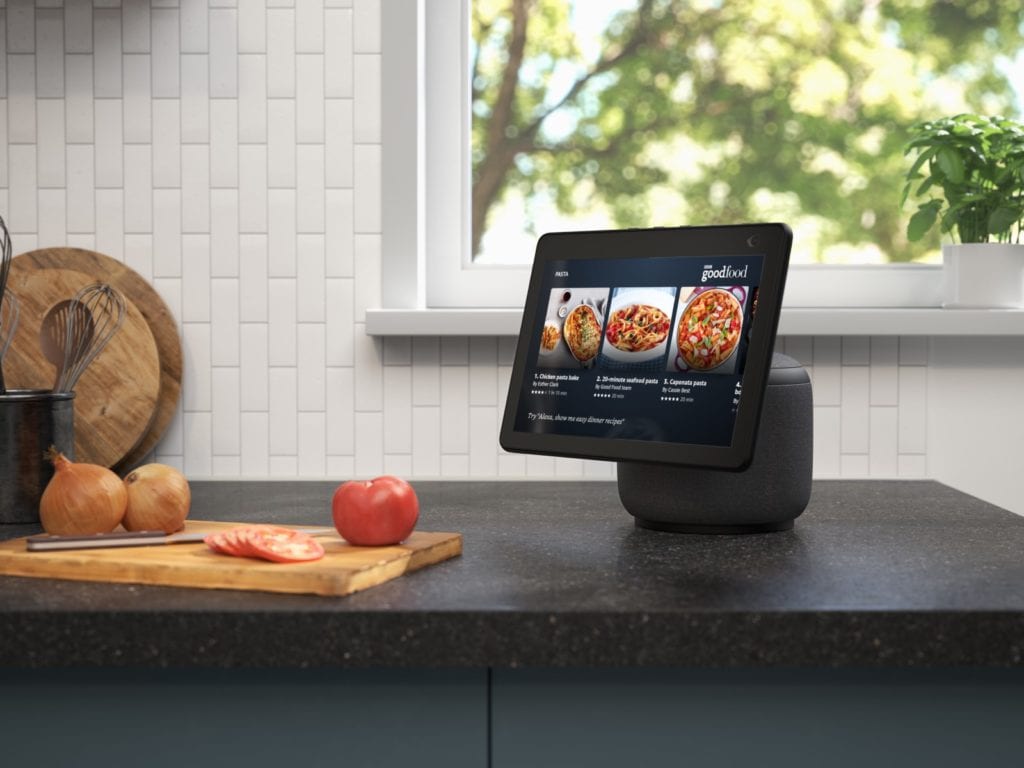 The stand out device is the Echo Show 10 with its large 10-inch display which will then pan around automatically following you as you move around.
This has a strong emphasis on video calling, and they have no integrated it with Zoom, making it the perfect edition for a work from a home office.
Priced at £239.99 it is only £20 more than the RRP of the Echo Show (2nd Gen) and £40 more than the current selling price, which I think is reasonable
There is no word on the resolution of the screen, but it matches the size of the Echo Show (2nd Gen).
The speakers appear to have been upgraded, this is now a 2.1 system: two stereo 1" tweeters and a 3" woofer. The older model has 2 x 2.2″ @ 10W per channel
The camera has also been massively upgraded from a 5MP lens to 13MP
Echo Dot & Echo Dot with clock—New Spherical Design but has anything changed inside since 3rd gen?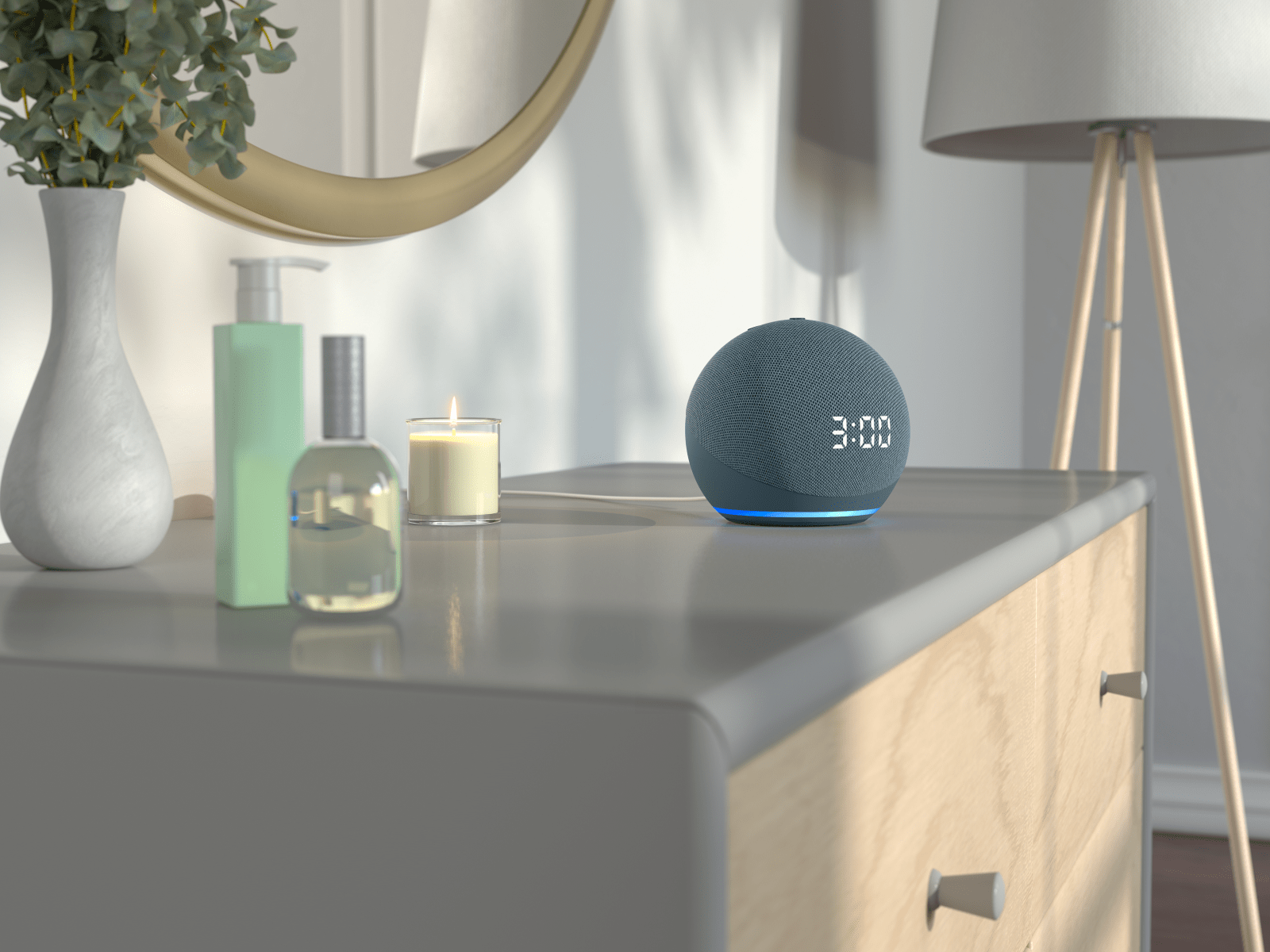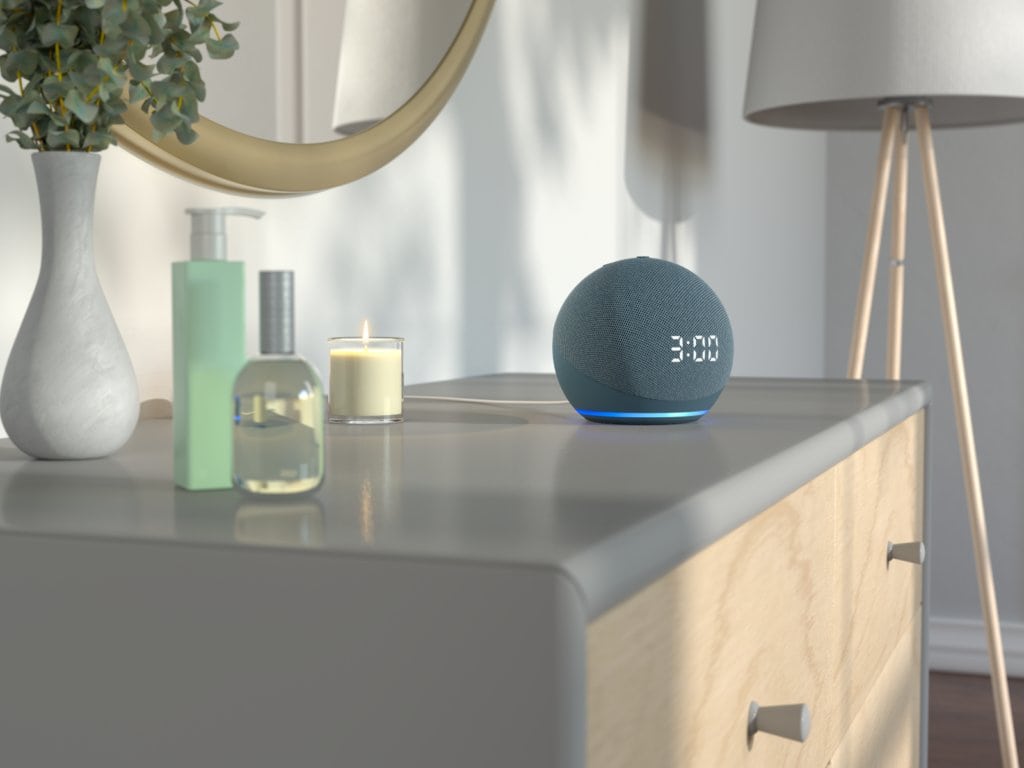 The new spherical Echo Dot looks massive compared to last years model; however, the actual speaker remains the same size as 1.6" and continues to have a 3.5mm audio out option
Beyond the design change, I am not sure how it has improved, but I assume that 1.6" speaker is better quality.
The all-new Echo Dot has the same spherical design and fabric finish as Echo, making it a stylish way to add Alexa to any space. It's compact, but packs in a powerful 1.6-inch front-firing speaker, producing crisp vocals and balanced bass for full sound you can enjoy in any room of your home. The new Echo Dot with clock comes with the same enhancements as the new Echo Dot, plus a simple LED display so you can glance at the time, temperature, timers, and alarms. And now, the tap-to-snooze feature that customers love on Echo Dot with clock will also be available on Echo Dot and Echo.
The New Echo—With spherical design and improved speakers vs Echo Plus (2nd Gen)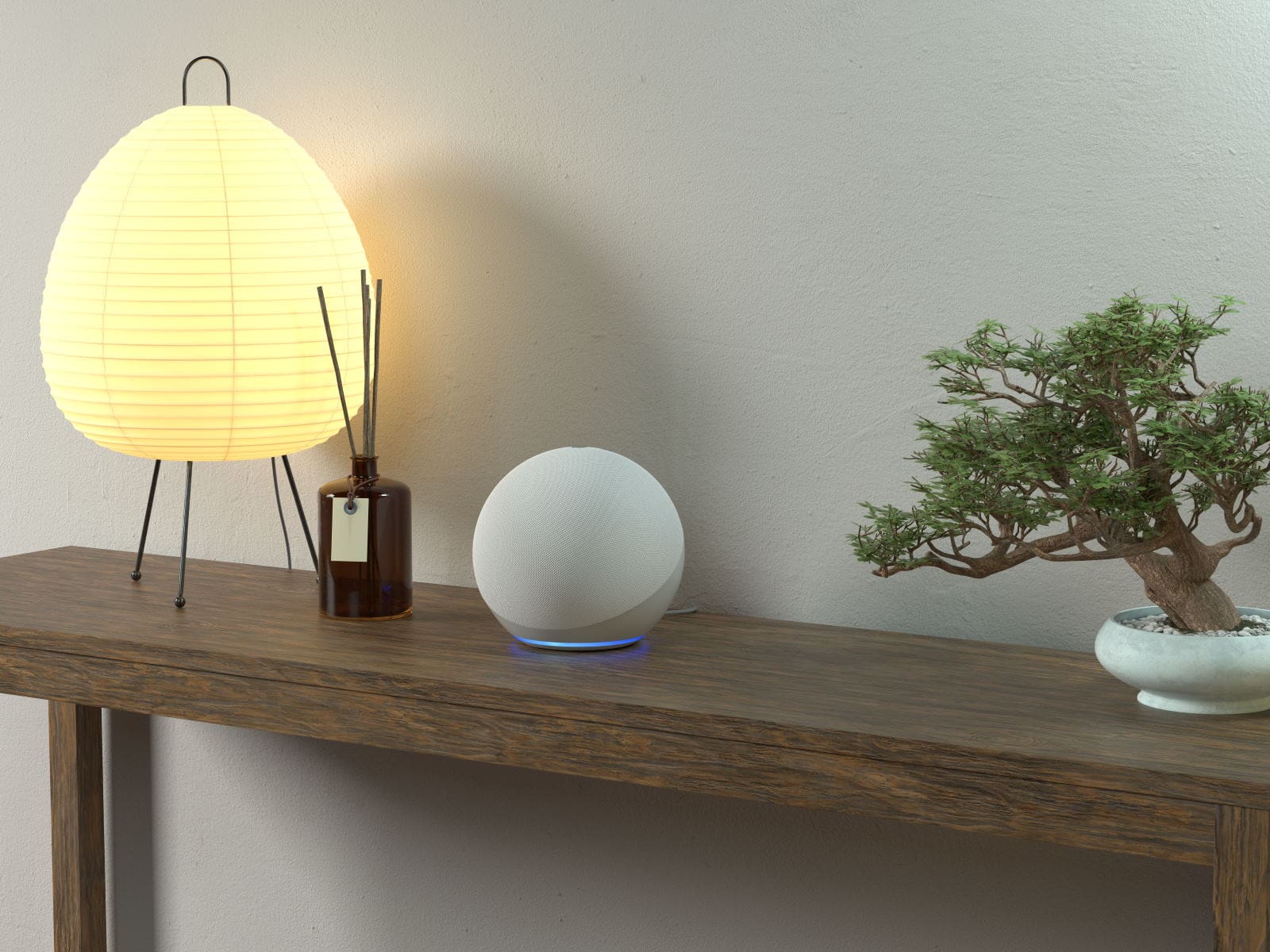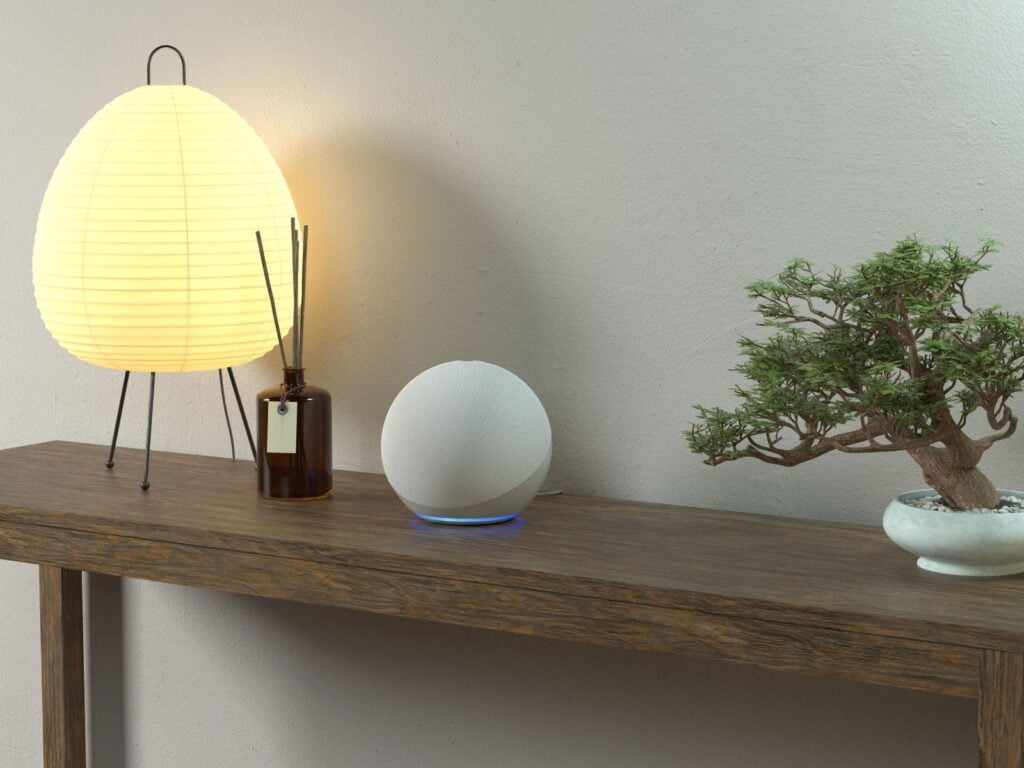 Amazon has ditched the Plus naming, the standard Echo is now the equivalent of last years Plus model with a built-in ZigBee smart home hub supports ZigBee light bulbs, locks, sensors, plugs and in-wall switches.
Along with the design change, they have upgraded the speakers, again to a 2.1 design with a 3" (76.2 mm) neodymium woofer and 2 x 0.8" (20 mm) tweeters vs a 3.0" neodymium woofer and single 0.8" tweeter of last years Echo Plus
The next-generation Echo combines the best of Echo and Echo Plus into a single device at the same affordable Echo price.  Its all-new design and fabric finish looks great in any space, with a bright LED light ring at the base of the sphere that reflects off of surfaces for added visibility. The new Echo also sounds significantly better; thanks to a 3.0-inch woofer, dual-firing tweeters, and Dolby processing that delivers stereo sound with clear highs, dynamic-mids, and deep bass. As with Echo Studio, the new Echo automatically senses the acoustics of your space and fine-tunes audio playback – just ask to listen to your favourite music and the rich, detailed sound automatically adapts to any room. For the first time, Echo also comes with a built-in smart home hub, with support for Zigbee, and supports Bluetooth Low Energy (BLE).
No products found.
Last update on 2022-05-16 / Affiliate links / Images from Amazon Product Advertising API