To complement the release of the new Echo audio options, and weird kitchen gadgets, Amazon have also upgraded the Echo Show and Echo Dot.
Echo Show
Getting in there before Google releases the rumoured Home Hub, Amazon has updated the Echo Show, upgrading its looks considerably in favour of a minimalist design. The new Echo Show has a larger 10-inch display providing access to fully fledged web browsers including n Silk and Firefox to help you watch YouTube and access other services that aren't built-in.
Other new features added into the show include Skype video chat support, Vevo music videos and even live TV through new Hulu and NBC integrations
Amazon is touting more powerful audio with two-inch side-firing drivers, a bass radiator and Dolby audio. An eight-microphone array should deliver the most "powerful" voice recognition yet on an Echo device (at least, according to Amazon). A built-in Zigbee hub can streamline integrating your other smart home devices, much like the Echo Plus.
The new Echo Show will launch on the 11th of October and you can pre-order it today with a free Philips Hue bulb for £219.99 
Echo Dot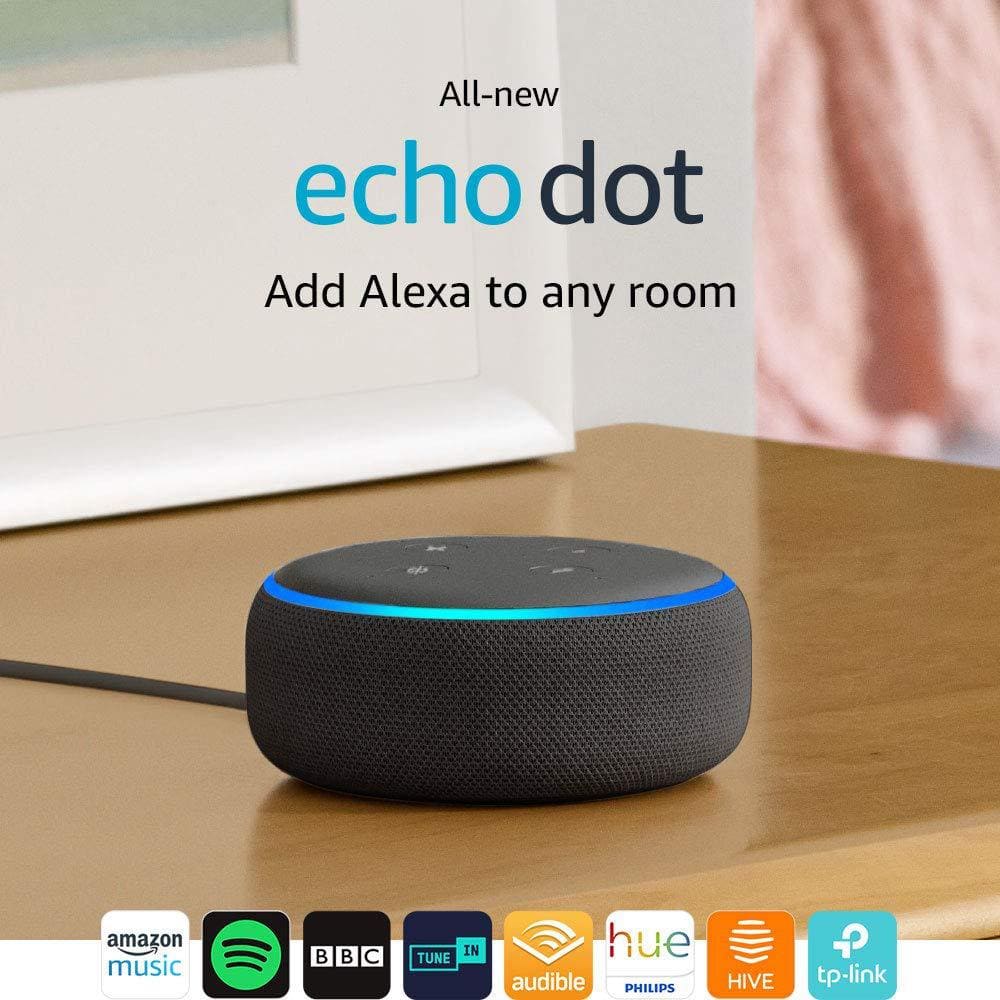 The Echo Dot has been the stalwart product for Amazon since the launch of Alexa. Primarily because it is cheap while offering all the functionality of other Alexa enabled devices. They are perfect to "dot" around the house, and to keep people buying them Amazon have updated it this year.
The new Dot is 70 per cent louder compared the previous model, thanks to a 1.6-inch driver that's designed to deliver more powerful sound with lower distortion and "enhanced" bass. It also comes with an upgraded appearance, featuring a fabric coat that makes it look more stylish than the existing plastic hockey puck.
As always you can improve the sound quality by connection via 3.5mm or Bluetooth to other speakers.
You can pre-order it today for £49.99