REOLINK RLC-510A & RLC-810A Review Rating
Summary
Overall, these are superb little cameras with decent image quality for the price and flexible recording options. There is not much else on the market with smart detection at this price point.
Pros
Smart detection massively reduces false positives
Works with Blue Iris, microSD and Reolink NVR
Cons
4K model has some issues currently
Reolink has finally joined the growing list of companies that offer an advanced smart motion detection technology enabling the camera to distinguish between people and cars.
I have been a massive fan of human/car motion detection since I first experienced it with the Netatmo Floodlight Camera. Since then, other brands have adopted the technology including the latest EufyCam 2 and Eufy 2C, Ring Doorbell cameras, Hikvision, Arlo as part of their subscription service, and then Blue Iris with its Sentry AI alerts (and many other competing NVR systems).
The two new cameras are the Reolink RLC-510A & RLC-810A. They are both basically the same, but with different video resolutions and different video format:
Reolink RLC-810A is capable of 3840×2160 (8.0 Megapixels) at 25 frames/sec recoding in the H.265 format
is capable of 2560×1920 (5.0 Megapixels) at 30 frames/se recording with H.264
Feature Overview
Smart detection: identifying person, vehicle or other movements with good accuracy.
5MP/4K Super HD: capturing everything with vivid details day and night.
Power over Ethernet (PoE): effortless installation even for beginners.
Flexible Storage Options: 24/7 recording on SD card (up to 256GB) or Reolink NVRs.
IP66 Waterproof: standing guard keenly rain or shine.
Time-Lapse Capture: seeing the day in a minute.
Google Assistant Integration: enabling hands-free control with voice commands.
Easy Local & Remote Access: offering live view and video playback on Reolink app/Client.
New Compatible NVRs with Person/Vehicle Detection
Reolink has also launched two new NVRS, both capable of people detection.
The two models are the RLK8-510B4-A and RLK8-810B4-A. These are 8-channel NVRs with the 510B4 being designed for 5MP while the 810B4 can handle 4K. They both come with a 2TB HDD built-in.
Currently, there is no word on how much these costs, but they should be quite affordable, the existing RLN8-410 which supports 4K is just £200.
Set-Up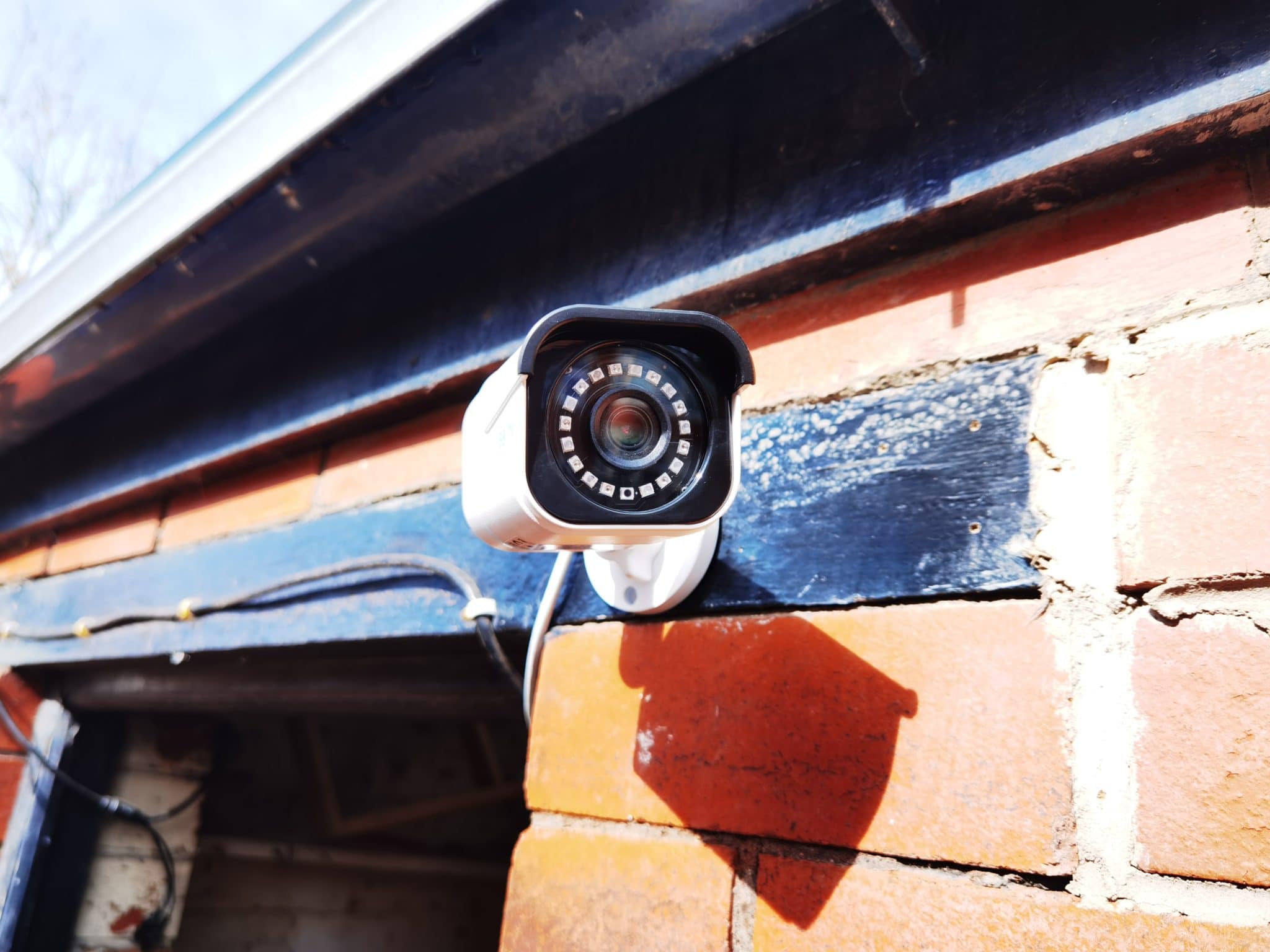 Set up is similar to all the other Reolink cameras I have reviewed. You go into the Reolink app, scan the QR code on the camera wait for it to add, then initialise the device by giving it an admin password. This password is also what you use for ONVIF.
Oddly, by default, the 4K model was set to 2304×1296 for the resolution. To achieve this resolution it actually crops the shot, which in turn changes the overall field of view considerably, being much narrower than I had expected.
Within the app, you can hit the cog icon, then display then set it to 4K, this massively improves the image capturing a nice wide angle of my entire back garden.
With the Reolink RLC-510A, it was already set to the max resolution of 2560×1920.
If you root around the camera settings enough, I think it had all the settings that are available via the web version.
This includes tweaking the image settings and resolution, modifying motion detection and zone, setting push notifications. There are also options for email and FTP upload.
The push notifications settings is an important one. With object detection, it becomes considerably less annoying. You can now have it set only to notify you when it detects a person.
ONVIF and Blue Iris Support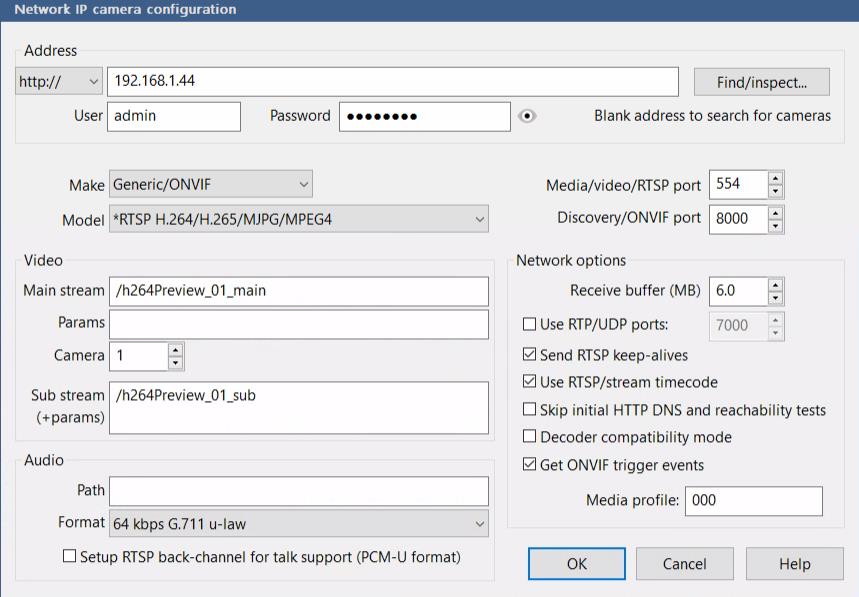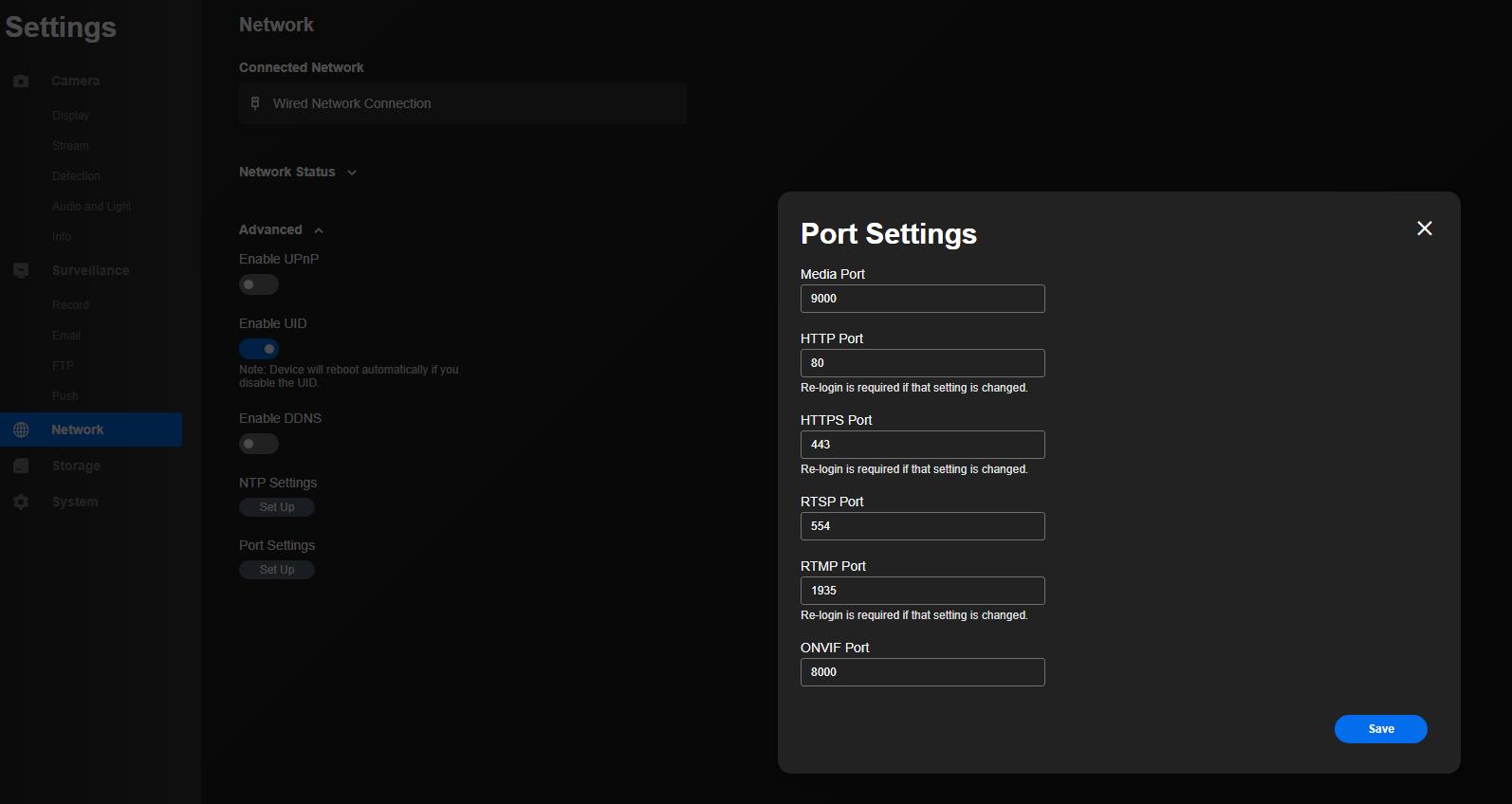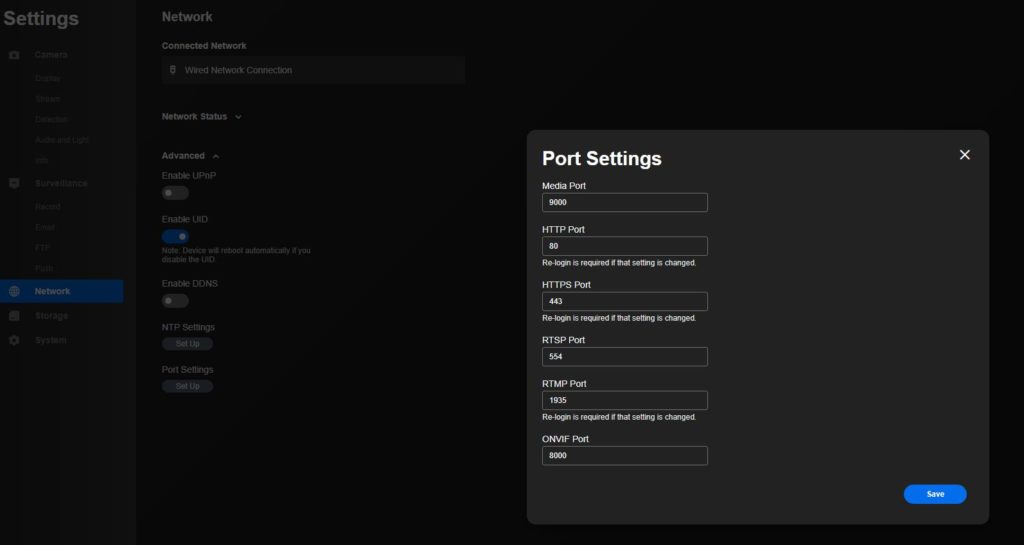 At first, I thought this lacked ONVIF and Blue Iris support, I was able to add it to Blue Iris, but it wouldn't connect to the feed. After poking around in the settings via the browser, you need to change the ONVIF port in Blue Iris for the camera to 8000.
It should then pick up the stream.
For the Reolink RLC-510A it will auto-detect: /h264Preview_01_main, and this will work fine.
For the Reolink RLC-810A, it picked up the same URL, but this did not work. Changing it to /h265Preview_01_main fixed the issue.
Then, if you want to reduce the CPU load, you can use /h264Preview_01_sub or /h265Preview_01_sub under the sub-stream settings which will be used for the motion alerts.
With the 4K camera, I am getting a lower quality feed from the camera, I am currently trying to work out if this is an issue with Blue Iris or the Reolink camera not supplying the full resolution stream.
Web Interface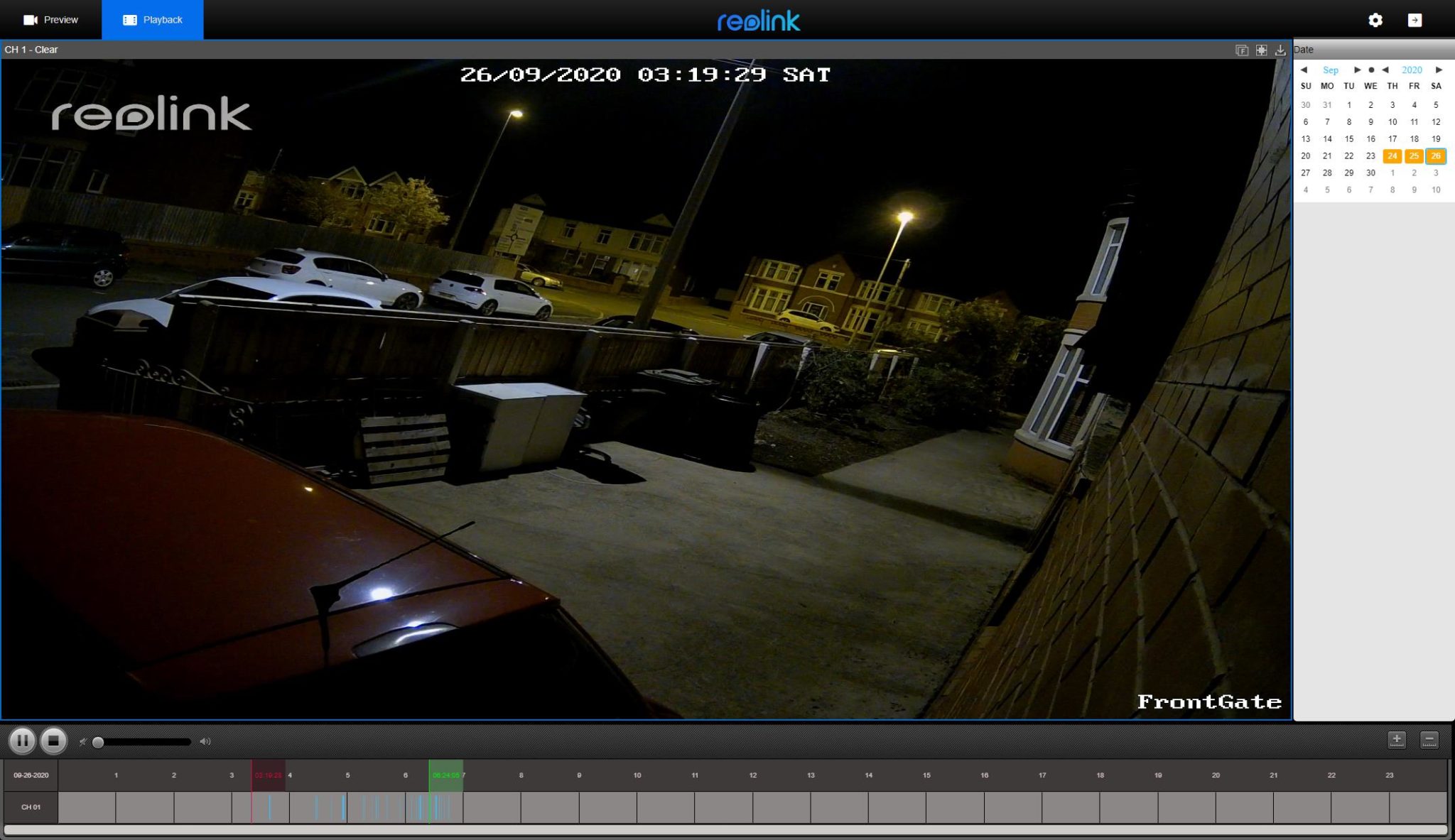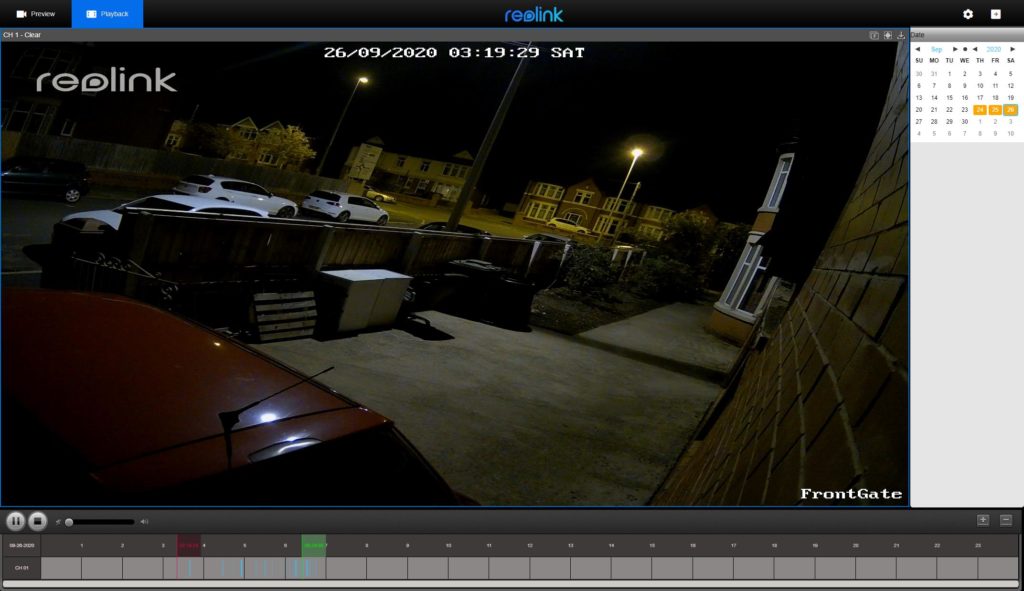 The web interface has been updated from the other cameras I have reviewed. In particular, the live feed now works in Chrome natively without having to mess around with flash.
This then makes it easier to manage your settings vs using the app. For example, you can set up the motion detection zone via the browser using the live feed.
It is also possible to review the clips via the web, and you can also download the full file via this method. However you can't seem to filter by event, so you still have to wade through every motion recording.
If you want to review some specific footage, and have identified roughly the time you want to look at, this is the best method in my opinion.
App
For this review, I used some microSD cards as well as Blue Iris. I have not used a Reolink NVR so can't comment on what the experience with that is like.
The app itself is quite good, accessing your live feeds is easy, and the UI is fairly intuitive.
For recording, you can filter by any motion, person and vehicle which therefore significantly reduces the clips you need to work through if you want to find something.
Viewing the clips can be slow, sometimes loading it is instantaneous, other times it just hangs for a while.
The weird thing, which I am not particularly fond of, is if you want to download a clip you can only download 30-seconds in the fluent format. I don't know why they don't just let you download the full clip.
Time Lapse
One odd feature of the app is the time-lapse function, it is a really a security feature, in fact, you disable the security recording function.
You then set the camera to record over a specific period of time, so for the next hour, for example. You can also have it record things like sunset and sunrise.
Performance
My neighbours already think I am weird with the number of cameras I have installed on the house, with my reviewing two cameras at once, I had to locate them in different places. So side by side comparisons is not as easy.
The quality of the video for both cameras has been excellent for my needs and based on the price of the cameras.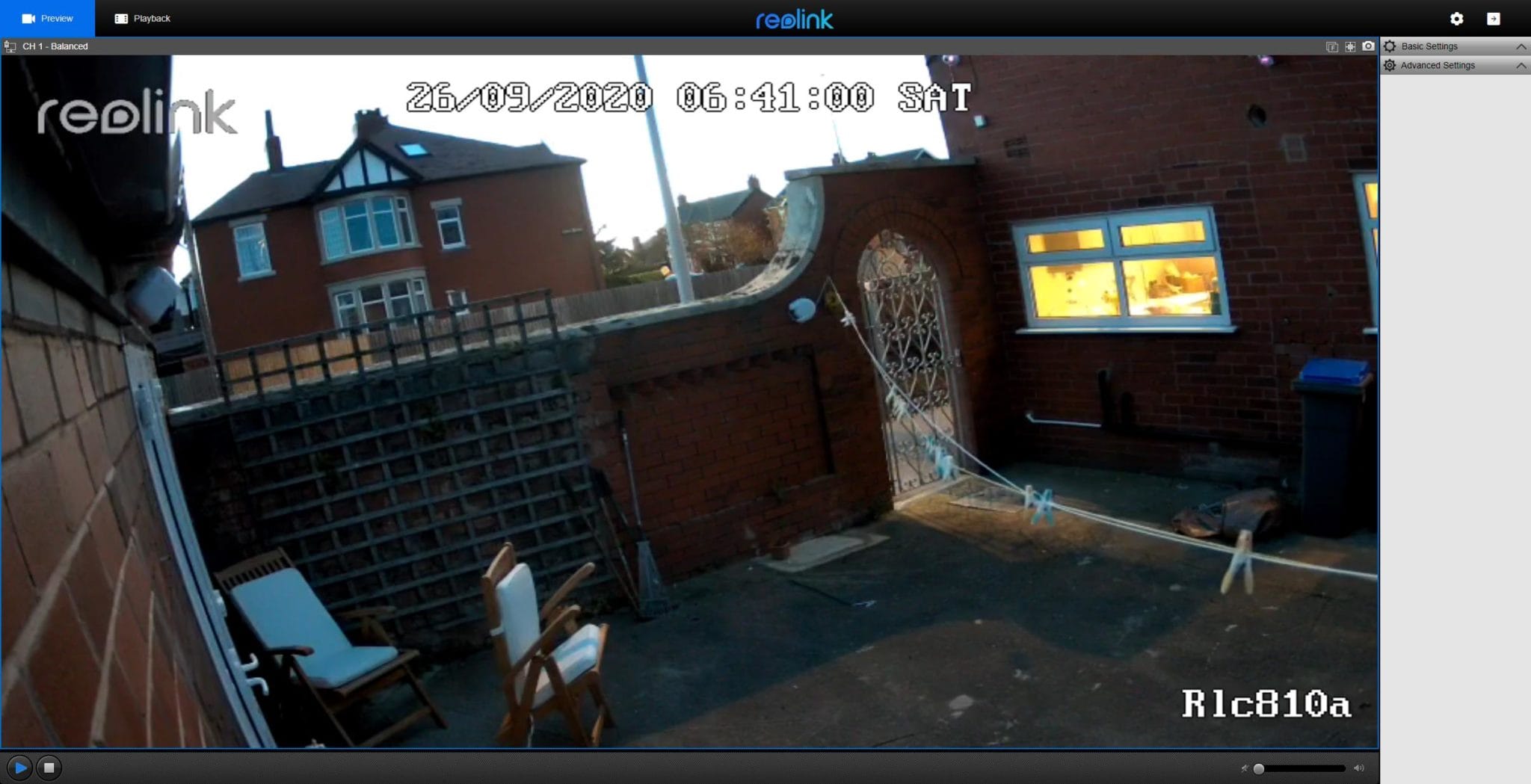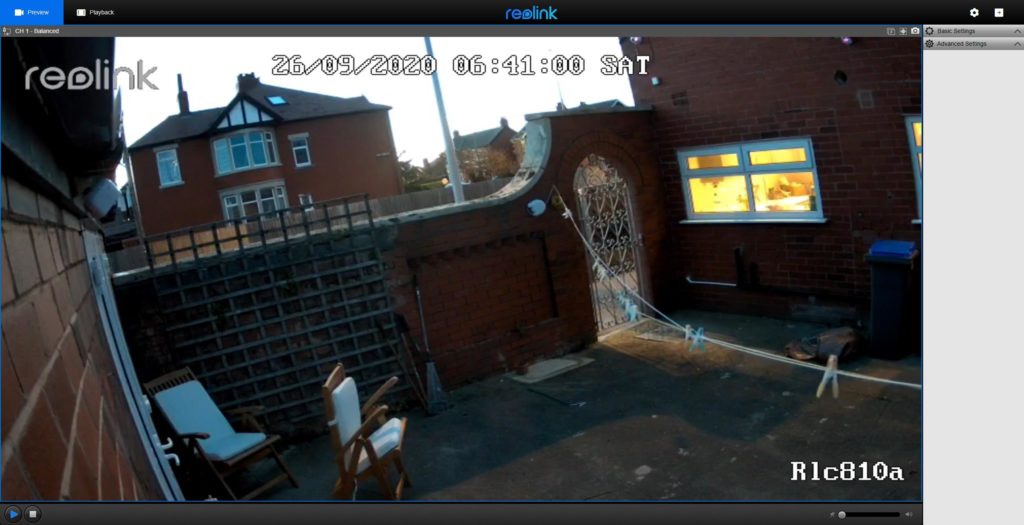 With the 5MP camera, you have a resolution of 2560×1920 which gives a 4:3 aspect ratio, so more square the wider the 16:9 that 3840×2160 offers. You can, of course, manually change the resolution to 2560×1440.
Nighttime video is black and white, unlike some more expensive colour alternatives, however, the quality of the footage is good with me being able to clearly recognise details or cars or people that enter my garden.
The RLC-510A which is facing into the street actually stays in colour most of the night, we have quite strong bright lights, but the sensor does seem to offer better low light performance than other affordable cameras I have used.
Day time footage is excellent for both cameras, which is pretty standard nowadays for half-decent surveillance cameras.
People and Car Detection
The object detection works well, I would say it is maybe not quite as accurate as Eufy or Sentry AI (with Blue Iris), but it is close.
The biggest issue I have, which all of them do, is certain objects will trigger false positives. The clothes drying on the washing line in windy weather is a particularly bad trigger for all my cameras.
Price and Alternatives
The two cameras are priced at £64 and £94 respectively, which I think is a pretty good deal.
If you don't care about the advanced object detection, you could save £20 with the RLC-410 which is just £43.
Reolink has the B800 for just £75, which is similar to the RLC-810A but without the advanced object detection. However, this and the D800 don't support ONVIF/Blue Iris.
If you are specifically after a system that does advanced object detect and want a POE camera the Hikvision AcuSense cameras are probably the best bet. You can get a 4MP DS-2CD2346G2-IU for around £150 or the 8MP model (DS-2CD2385G1-I) for £165 then the newer more advanced Hikvision DS-2CD2386G2-I 8MP is about £200. So quite a lot more expensive, but these are superior cameras, so you get what you pay for.
If you are using Blue Iris or other homemade NVR solutions, many of these offer advanced object detection which bypasses the features on the cameras. I personally use Sentry AI on my server.
Overall
Overall, these are superb little cameras with decent image quality for the price and flexible recording options.
There is around a £20 markup compared to similar Reolink cameras without smart detection, and this new feature will considerably reduce the number of false alerts and make it much easier to find important events.
Compared to competing brands I think a sub £100 4K smart detection camera is a bit of a bargain, as is the 5MP counterpart.
Reolink NVRs are quite affordable too, and the Reolink App also works well, so for anyone wanting to invest in an affordable home surveillance system, I can recommend Reolink as a whole.