Arlo may be the biggest name in the wireless security camera business, but its rivals have quickly gained grounds. Brands like Eufy offer extremely appealing alternative systems.
However, Arlo has been good at introducing new cameras and features to keep up with the times. Recently they finally made the Arlo Pro 3 Floodlight Camera available, the first battery-powered floodlight, in the growing floodlight camera market.
They also have local recording which is available on almost all of their cameras.
Before now the only Arlo with any form of spotlight was the expensive Arlo Ultra, but now they have introduced the Arlo Essential Spotlight Camera.
Arlo Essential Spotlight Camera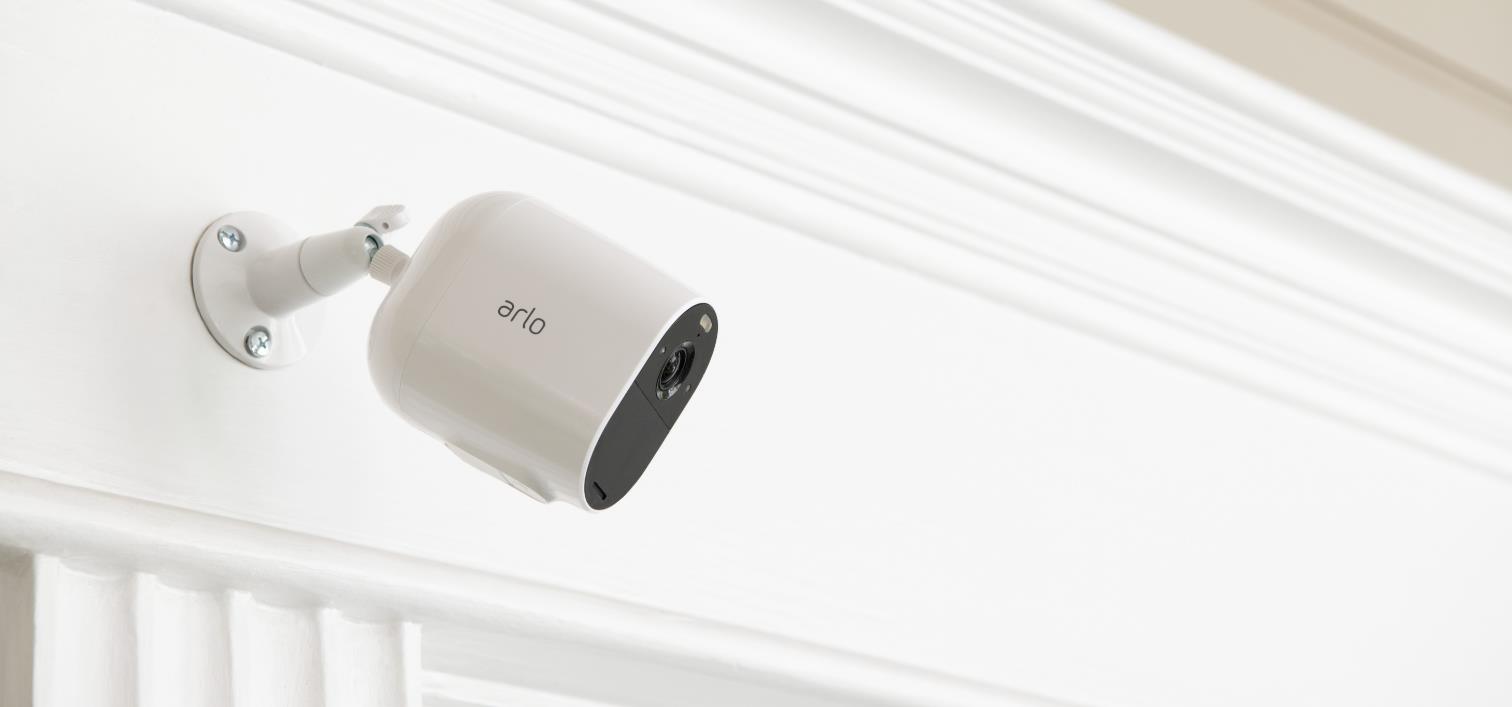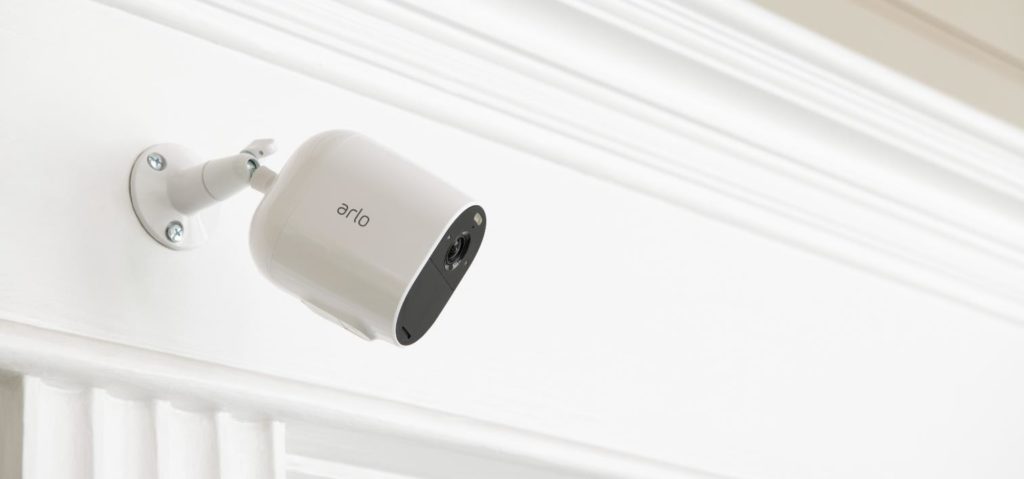 The Arlo Essential Spotlight Camera, on paper, sounds like one of the best options in the Arlo range with:
1080P HD with colour night vision video
130 degree FOV
Siren
Spotlight
No base station (but I think it can be paired with a hub to enable local storage)
2-way audio
6-month battery life
Optional solar charging
Additional features via Arlo SMART subscription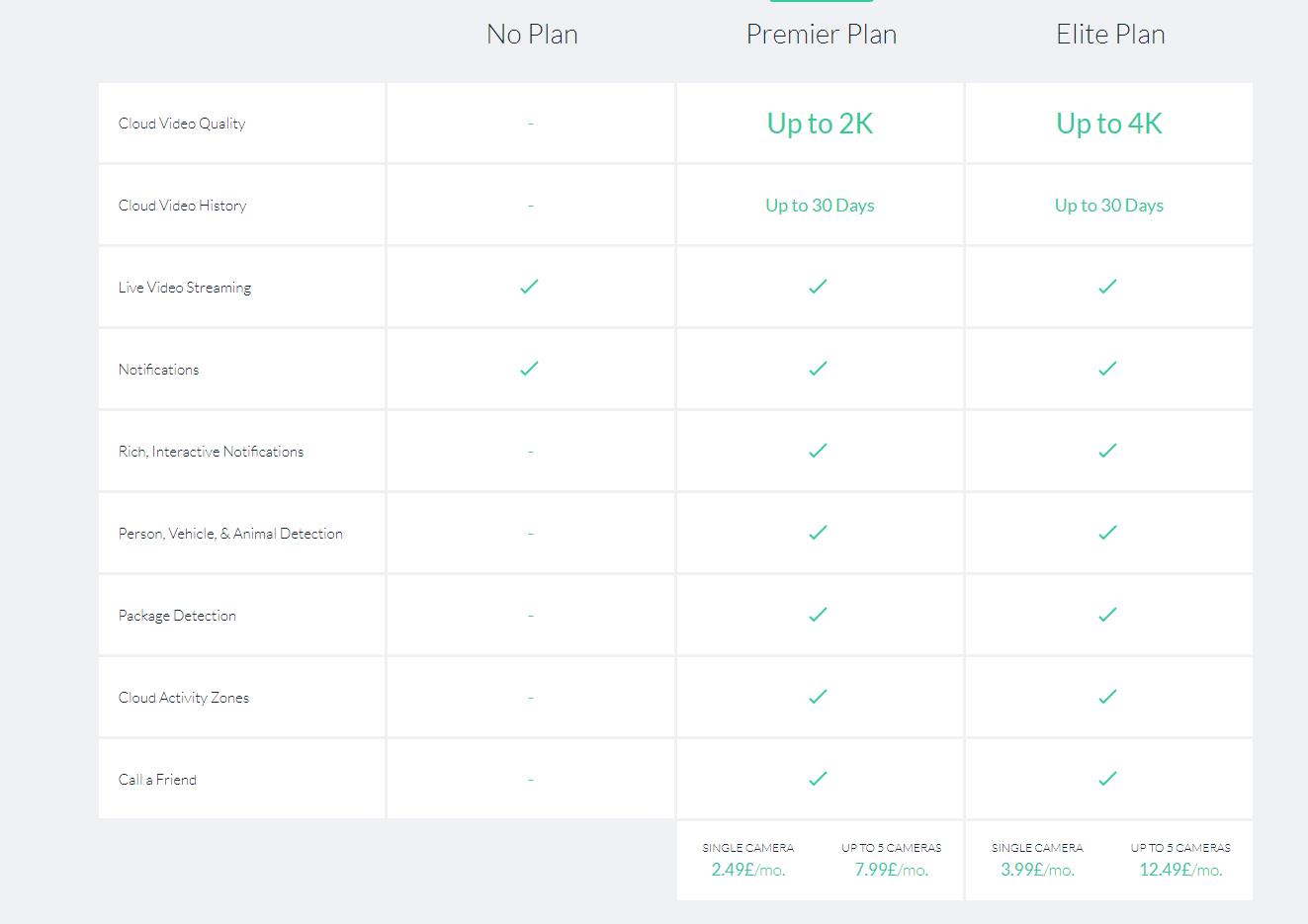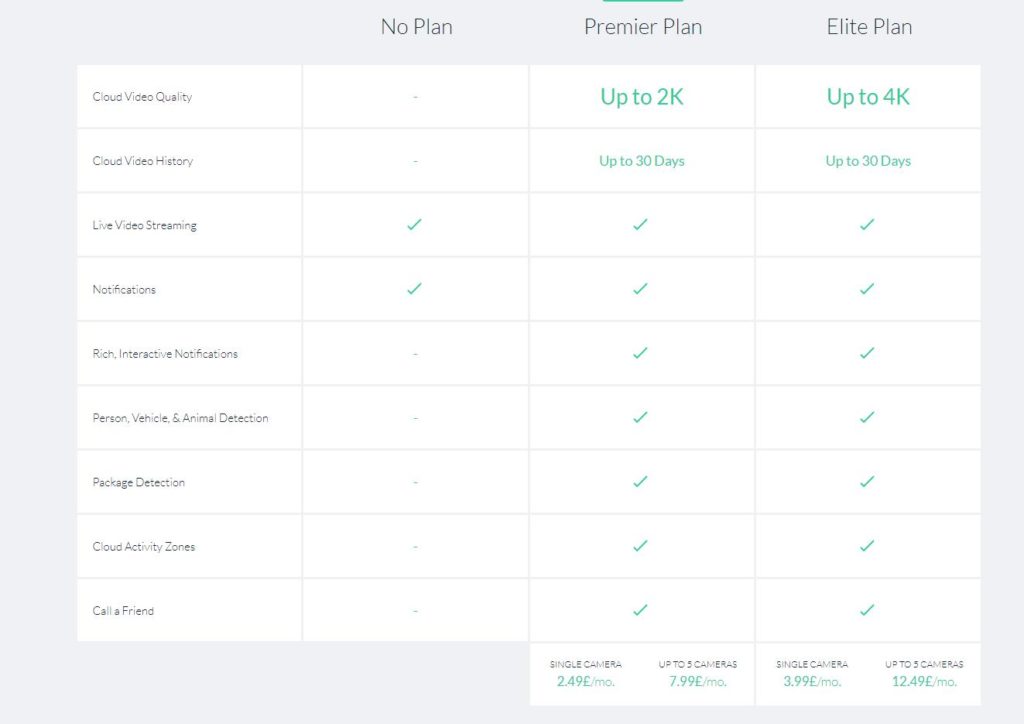 Arlo works best with a monthly subscription, and with these offering no native local storage, they won't be much use without a subscription for the cloud recording.
For a single camera that will be £2.49pcm or 5 cameras it is £7.99
AI-powered notification that detects and differentiates between a person, vehicle or animal
Package Detection so you can see items as they're picked up and delivered to your door
Cloud Recording that allows 30-day video history and storage which lets customers keep important videos safe, so they can look back through them or share them with law enforcement should they need to
The ability to create Activity Zones to highlight specific areas you want alerts from
Rich Notifications that allow you to view clips on your smartphone's lock screen and take immediate action
Arlo Essential Spotlight Camera vs Eufy 2C vs Ring Spotlight Cam
For me, the Ring Spotlight Cam is a none contender unless you are already using Ring products. It is priced at £199, lacks AI detection, no local storage, no colour night vision. When I reviewed it, the battery was not that great either, though you can have 2-batteries in it, which also means no downtime when one needs charging. I do love the Ring Doorbell 3 though, and I can appreciate the appeal of staying within one ecosystem.
The Arlo Essential Spotlight Camera and Eufy 2C are both competitively specced. The big difference is the Arlo lacks local storage and needs a cloud plan to work to its full potential, but it connects directly to your Wi-Fi which can be handy depending on the size of your property and Wi-Fi coverage.
Both Eufy and Arlo claim a 6-month battery life. In my testing the Eufy 2C can last that, depending on your settings, but it can drop down to a month if it triggers all the time. I haven't reviewed the Arlo so can't comment on their claims.
Eufy uses a base station which can limit how far apart you put the cameras and make connecting to streams slow if they are far apart. However, it is free to use with all the AI functions built-in.
I suspect the actual sensor in each camera is the same (Sony Starvis of some form I assume), both offering 1080P HD with colour night vision video. Eufy does have a slightly larger angle of 135-degrees though.
Subscription cost comparison
Arlo is £8 pcm for 5 cameras with 30 days storage, but this also enabled AI scene detection for people, vehcles and packages.
Ring is £8pcm for unlimited devices including things like their alarm system. As far as I am aware, Ring offers no form of AI detection.
Eufy stores all its content on local storage on the hub, though you can also record to a NAS. However, they also have cloud storage plans which are $9.99pcm for 10 devices which is about £7.50. This offers no additional functionality, but the Eufy 2 and 2C both have AI detection built in which I find works very well.
Price Comparison
The Arlo Essential Spotlight is £129.99 per camera or £349.99 for a three-pack.
Ring Spotlight Cam Battery is £199 for a single camera
eufyCam 2C is £229.99 for a two-pack with base station then £71.99 for additional cameras
So the Arlo system is a little more expensive than Eufy, but not significantly so. Arlo is a bigger brand too, which helps them offer more functionality elsewhere. Many brands are compatible with Arlo products including Danalock, Yale, Philips Hue, Sonos and more. Currently, Eufy doesn't integrate with third-party services apart from HomeKit and Alexa. So Arlo is definitely the way to go if you are wanting to integrate with a smart home
Arlo Essential Spotlight Camera is available to pre-order with shipping from the 7th of September
Last update on 2022-05-15 / Affiliate links / Images from Amazon Product Advertising API