Anbes Wireless Headphones Review
Summary
About as cheap as you can get, they sound decent, and the over ear hook is perfect for running and gym use.
I have reviewed a lot of superb sports headphones over the years with the stand out options being Aftershokz Trekz Air, Plantronics BackBeat Fit 3100 and the Bose SoundSport Pulse. While these are all great they all cost well over £100 which is way to expensive for some.
For me, I inevitably lose or break my earphones. I loved the Bose Soundsport for a couple of years, but they broke twice, and the Bose excelent customer service replaced them twice, I then lost them.
Nowadays I use cheap earphones for the gym, and the Anbes Wireless Headphones are the latest pair I have been reviewing.
Design-wise, they are identical to the Mpow Wireless Headphones I have bought a couple of times in the past year, but fractionally cheaper and with a different company name stuck on the side.
At the moment there is an additional 8% off which brings the price down from £17.89 to £16.46.
[content-egg module=Amazon template=list]
Just like the Mpow, these have an over the ear hook which is by far my prefered design for any sports use as it ensures they stay on your ear even if the earpiece wriggles out.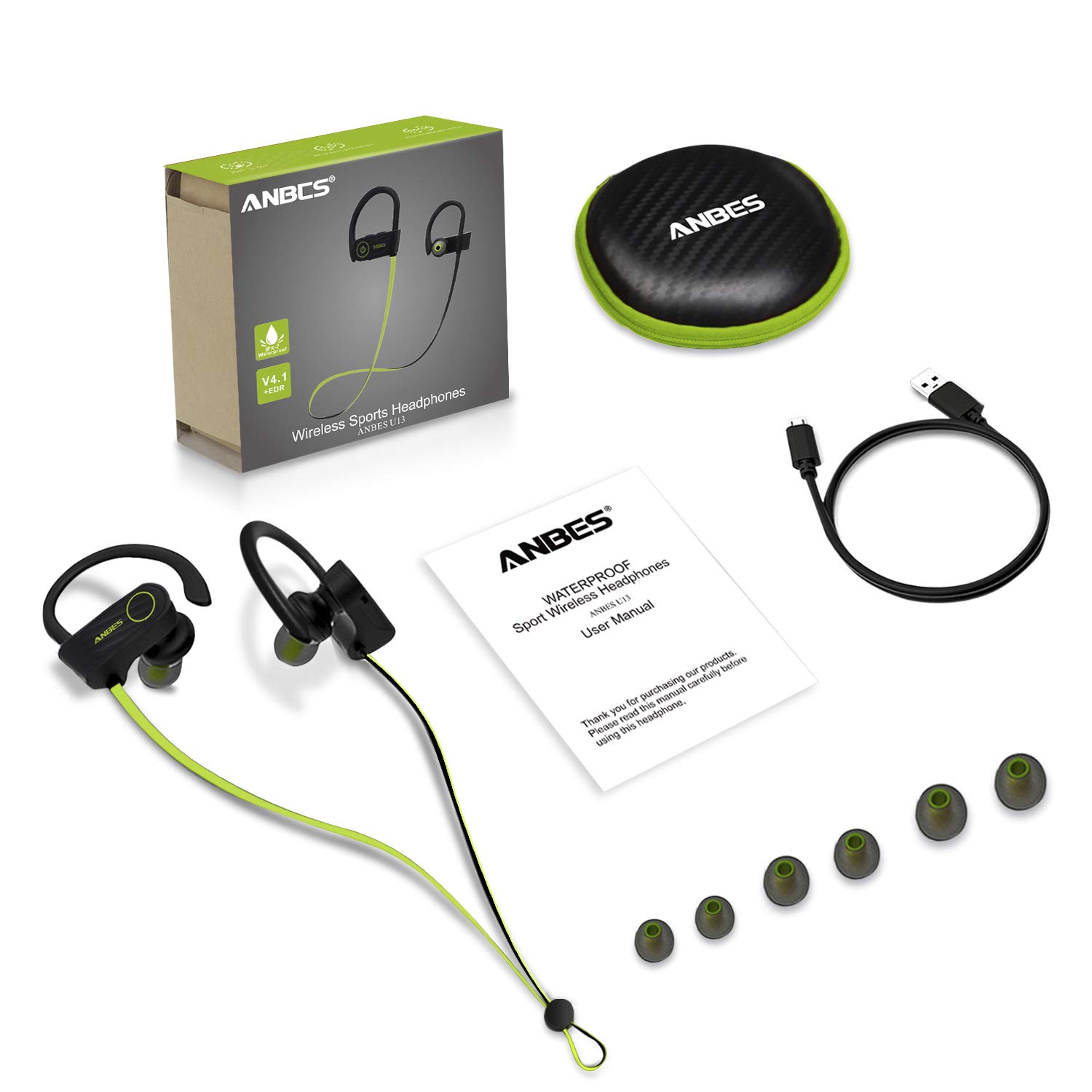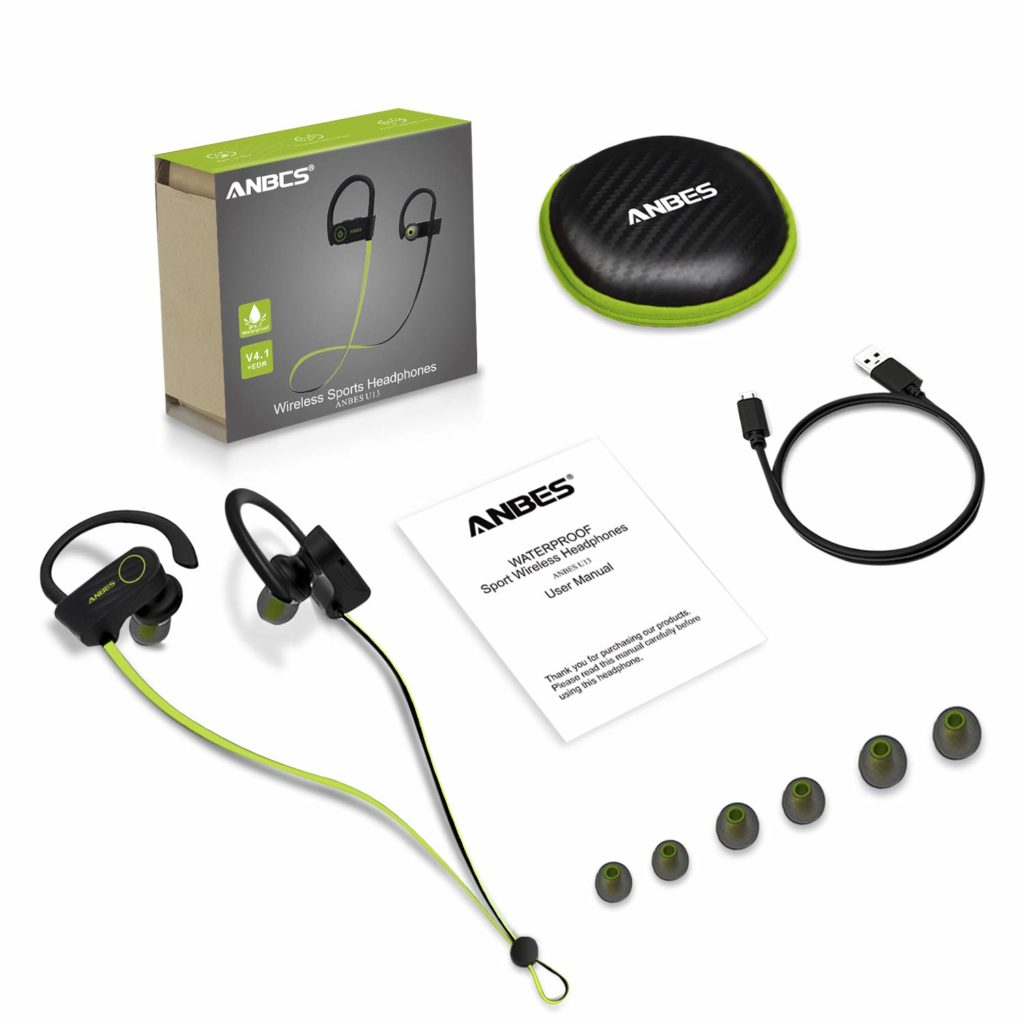 Build quality is OK, nothing amazing but good enough. I destroy ALL earphones due to sweat, so they rarely last a year, hence why I want something cheaper. If they die within a year Amazon will replace them, so I can normally guarantee at least one years worth of use for less than £18, which is OK in my books.
Set up is identical to every other Bluetooth headphones I have used, it worked first time and there have been no issues since.
Sound quality is good, these are loud with a decent level of bass, which for sports is all I want. They can't compete with the amazing sound of none-sports orientated triple driver 1MORE headphones, nor would you expect them too. However, these have a vibrant energetic sound profile with no serious distortion or harshness. They don't sound as good as the Soundcore Spirit X which are affordable, but still, double the price of these. Unfortunately, I have had 3 pairs of the Soundcore Spirit X die on me in since I got them, so have stopped replacing them.
Overall
Overall, based on the price, there is nothing to critisize here, build quality and sound reflect the price, though if anything, the sound punches well above its price point.
These are perfect for people that break or lose earphones on a regular basis.