We already know that Microsoft are working with AMD on their next generation Xbox. Less information is known about the PS5 but it is believed to also use a custom APU from AMD.
A new leak gives us a little information on what may be powering these new consoles. The new APU being developed for consoles is reportedly called Gonzalo, and has been identified online with the following part number: 2G16002CE8JA2_32/10/10_13E9.
It's expected that the APU will feature an 8-core Zen 2 CPU with a base clock of 1.6GHz and a boost clock of 3.2GHz. More importantly, this CPU will be paired with a 7nm Navi GPU, which is AMD's next-generation graphics architecture. More specifically, the GPU is being called Navi 10 Lite.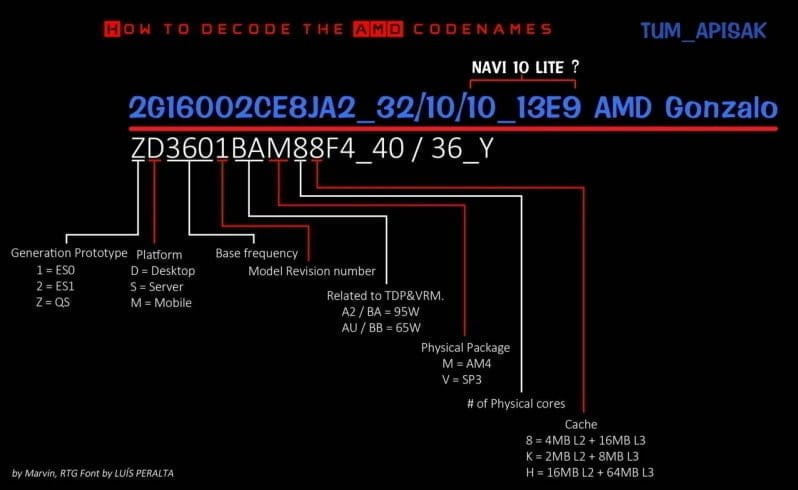 The current AMD Jaguar APUs that power the PS4 Pro and Xbox One X currently run at up to 2.13GHz and 3.2GHz, respectively.
This is the first time the GPU has been rumoured, so information about this part of the chip is extremely sparse, but at the very least they'll purportedly run at 1GHz.
The desktop market is yet to see a Zen 2 CPU or graphics car based on Navi and the performance from these next-gen components is expected to be very impressive both with desktops and consoles.
Any timescale on when these new consoles will be released is highly speculative at the moment. Many people hope that Microsoft will reveal more information about their future hardware plans at E3 2019.