With my time over at IFA for 2018, I have selected my favourite products of the year in no particular order.
There were a lot of highlights this year, and I may do another post to point out honourable mentions. One trend that was obvious during MWC 2018 earlier in the year was it all being about AI and 5G. IFA 2018 was all about 8K and smart appliances.
Best Phone – Honor Play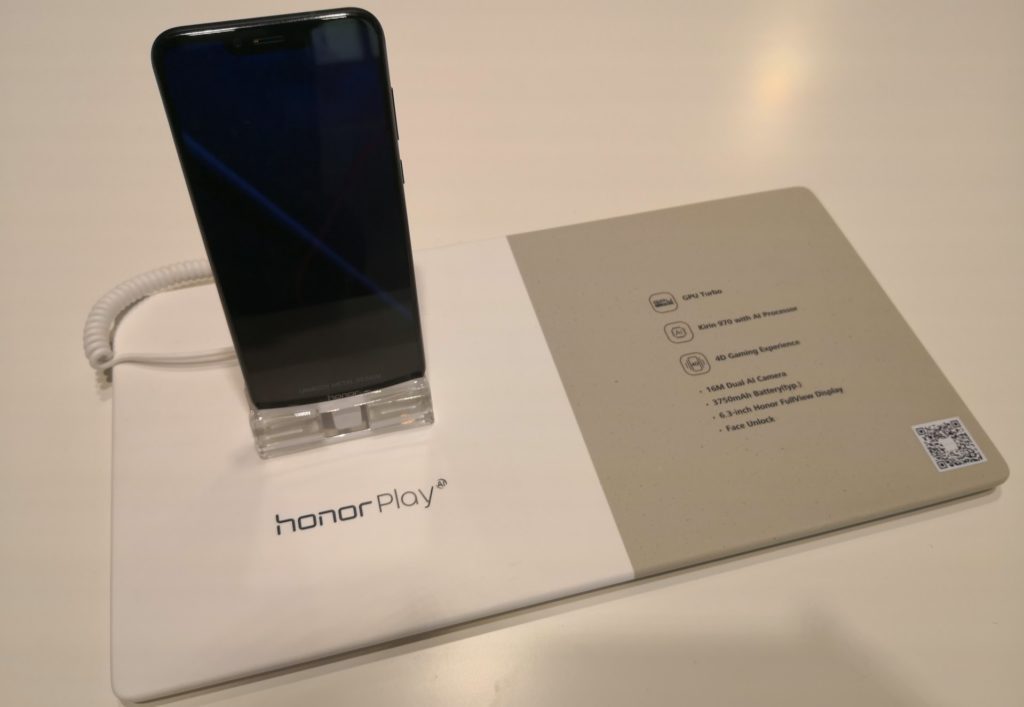 While IFA isn't a major mobile event like MWC, we saw some big releases. Sony had the XZ3 which is just the same as the old model but with a new attractive display. Huawei had the excellent Mate 20 Lite, but I view this as more of a teaser for next months release.
The Honor Play may not have the most impressive specifications; for example, the camera specification is lower than the Honor 10 released a few months ago. What the Play does do is embarrass every other company out there by offering near flagship specs for well under £300. That's less than half the price of the XZ3, while the Sony does have a lot of better specifications, for example, the screen is beautiful, it is not £320 better.
Best TV – Sony AF9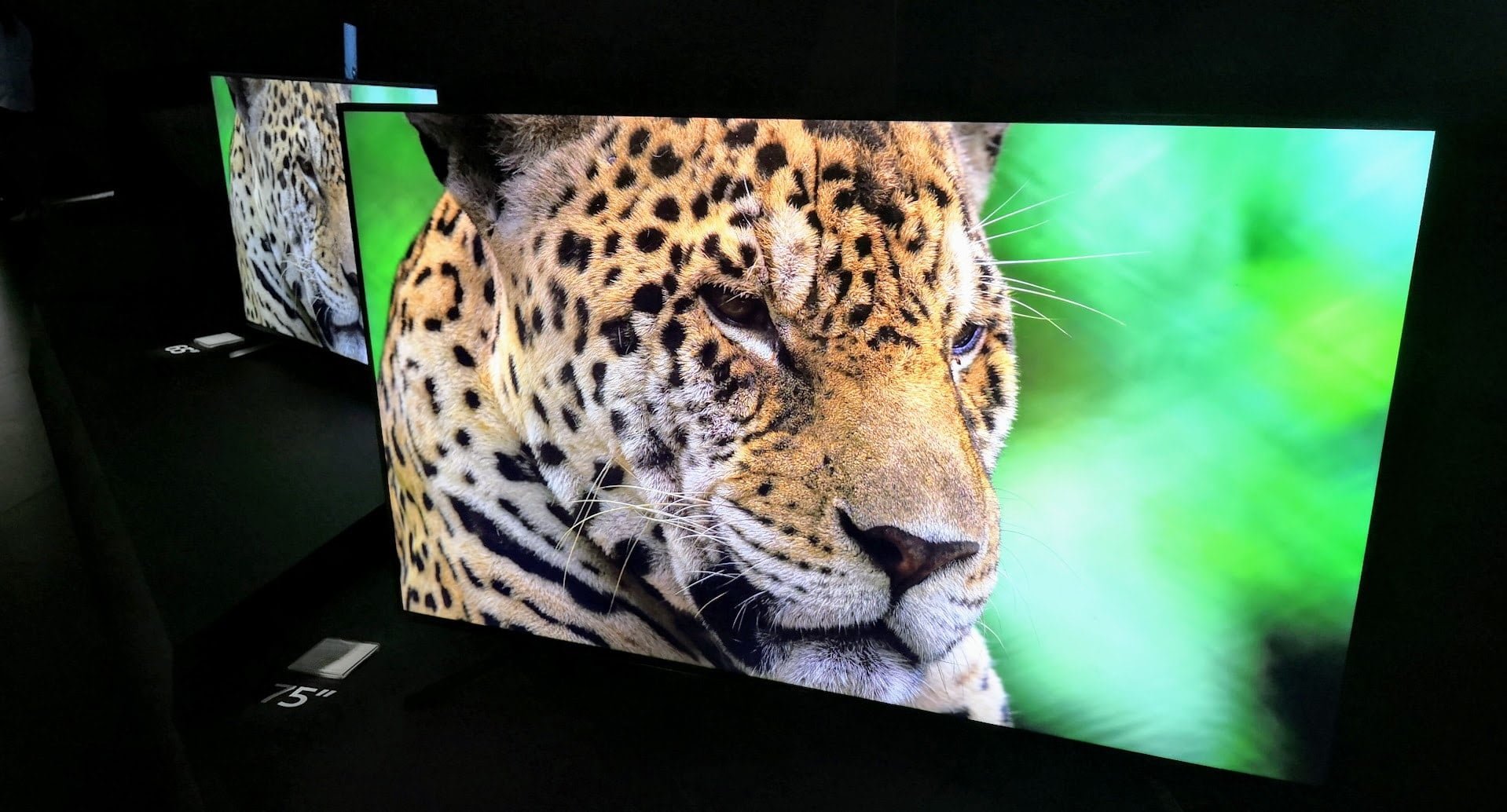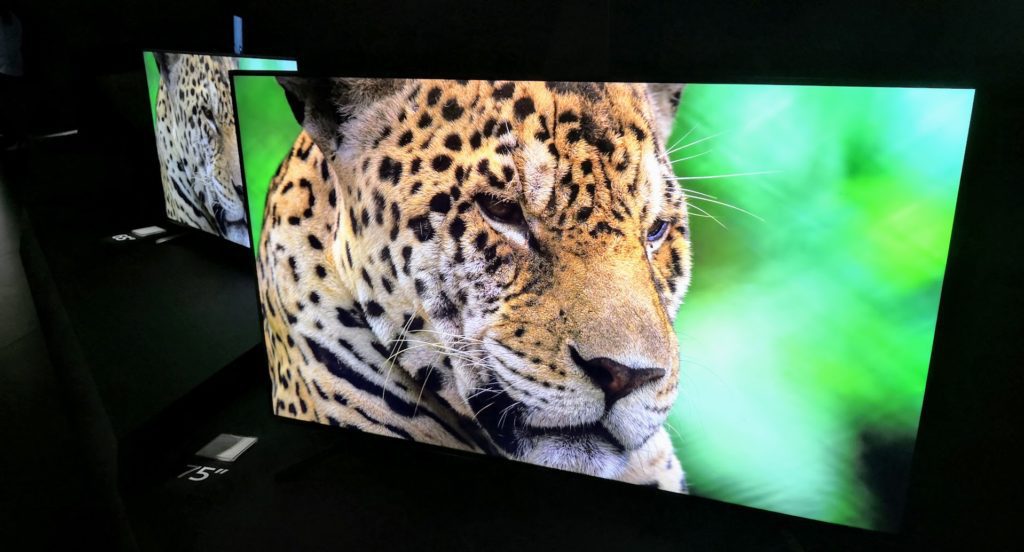 The best TV has been hard to choose, there have been so many good options, but many of the options will not be immediately available for purchase. For example, the new MicroLED tech from either Samsung or LG.
That limits the options somewhat; the Samsung Q900R 8K TV is the immediate choice just for being the first company to bring 8k to the market. Being the first to the market doesn't necessarily make it the best overall product though. We don't have 8K content, and until review units are made available, there is no way to know how good the upscaling is.
So that left me with three excellent options, the Sony AF9 with its upgraded picture processing or the new Philips OLED+ 803/903 or the Panasonic FZ950
My tentative choice would be the Sony AF9, I personally own the AF8, and the picture quality is terrific, so the upgraded processor in the AF9 should help push up the image quality a notch or two. It is worth noting I am not a big fan of the Android interface, mainly due to the processor being woefully underpowered which leads to laggyness in apps such as Amazon Prime. So, the Panasonic FZ950 is a very close second due to its fantastic smart OS.
Best PC / Gaming Tech – Acer Nitro XV273K P Monitor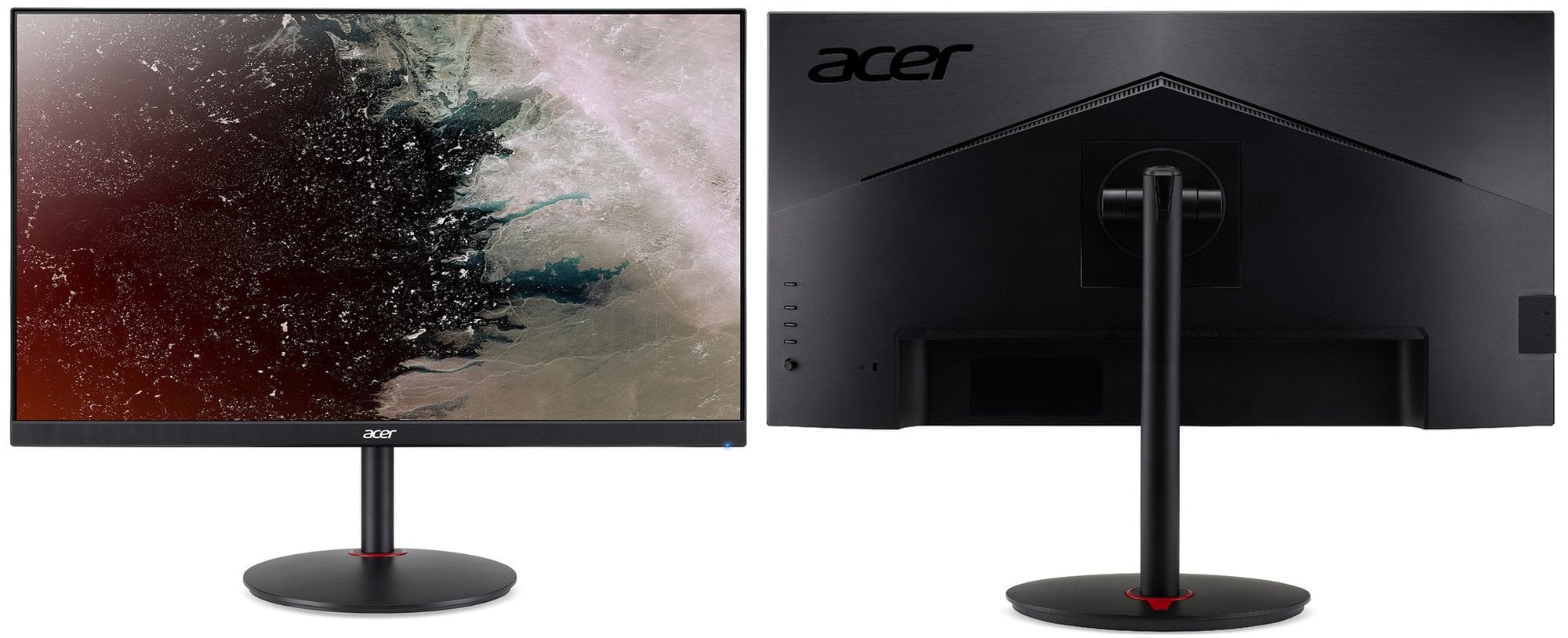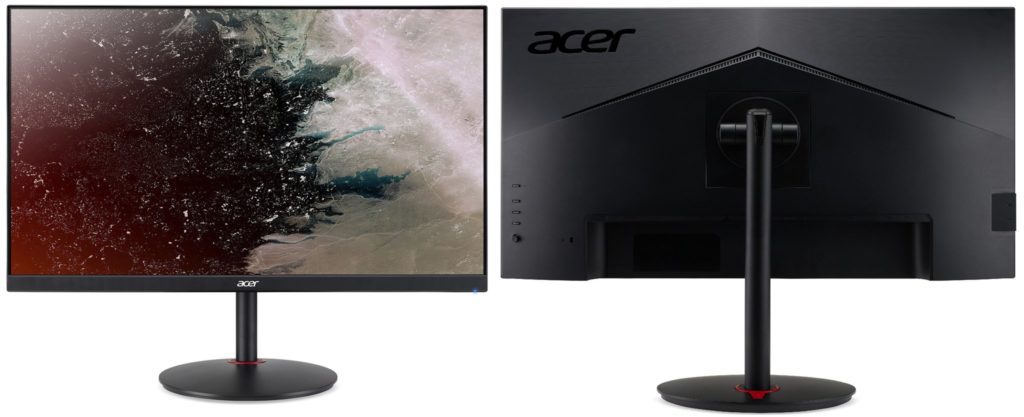 Early 4K 144Hz HDR monitors from Acer and others have come in at shockingly high prices of over £2000.
However, at IFA Acer launched the new Nitro XV273K and if you are willing to make a few sacrifices, it is far more affordable than the previous monitor at just €1049 or about £940, well under half the price.
The main omission is the lack of Nvidia G-sync HDR. Instead, you will be restricted to AMD FreeSync with DisplayHDR 400/HDR10 Support.
The other issue worth considering is no GPUs can do 4K HDR @ 144Hz very well, let alone any AMD GPUs.
Best Health Tech – Philips Diamond Clean Smart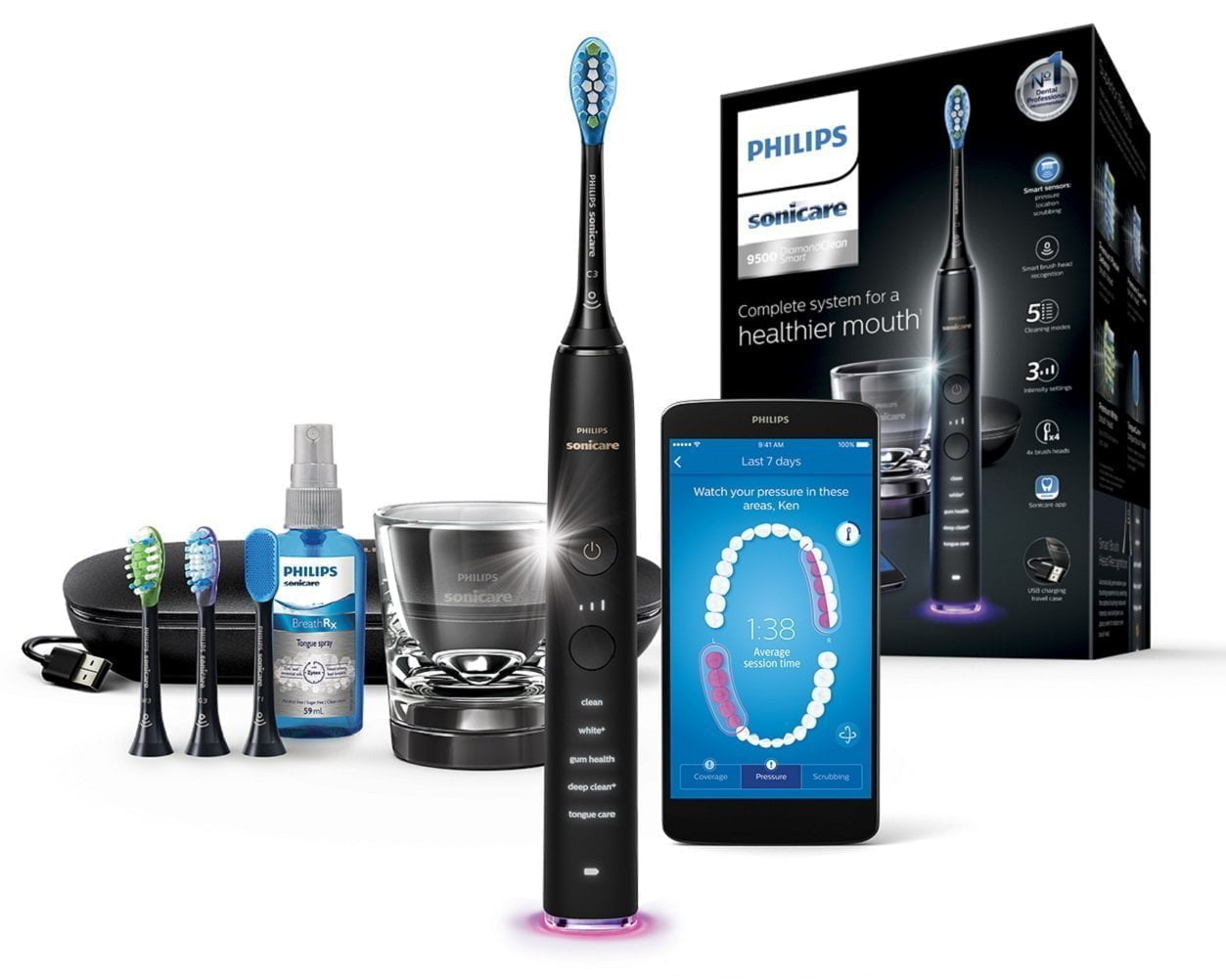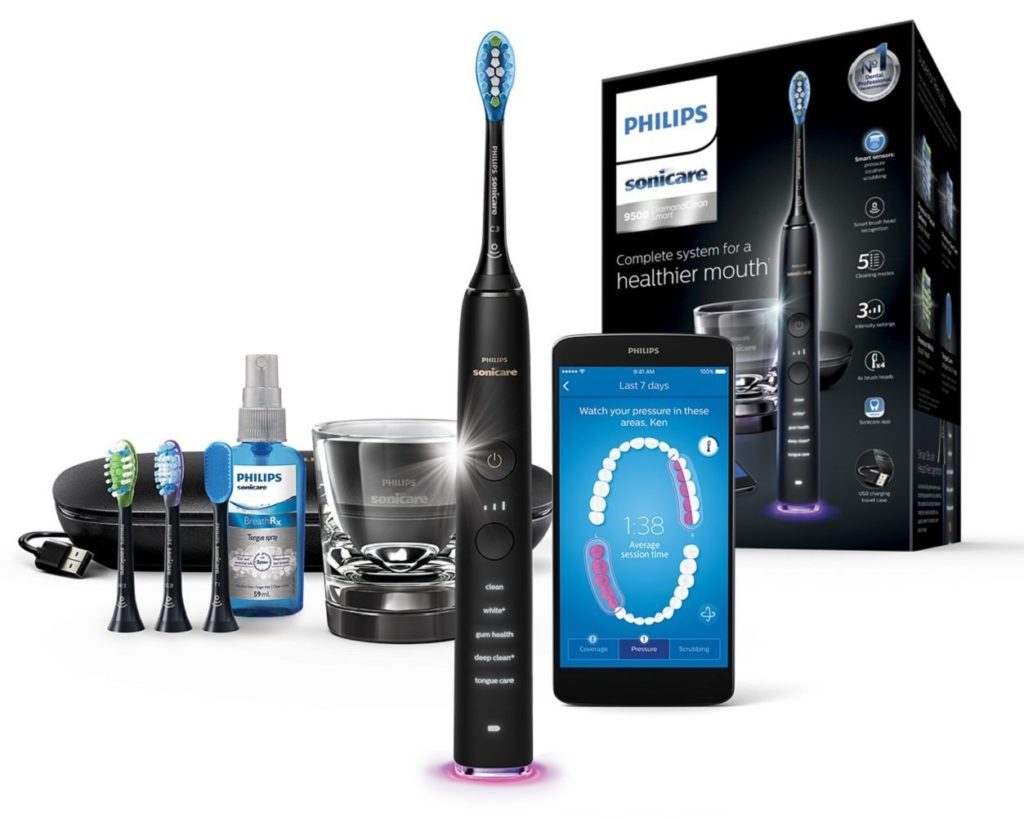 Philips had quite an impressive booth this year, and they are focussing on a lot of health tech. They have a lot of new sleep technology including the headband that is supposed to improve the quality of your sleep, but I will reserve judgement on that until I try it.
The Philips Diamond Clean Smart isn't all that new, but it is the first time I have experienced it. We all should take our dental health seriously, and I am not aware of any product that does it to the extent the Philips Diamond Clean Smart does.
This toothbrush is app integrated and not only times your brushing but times it per area of your mouth and indicates if you are neglecting specific regions. It will also provide you with pressure data to ensure you apply just enough but not too much pressure when brushing.  You could then compliment this with their Teledentistry Service which enables professional, remote dental consultations. Though I am a little sceptical of that service, it is dependant on pricing,
Best Home Automation Tech – Grundig Gourmet Chef Oven
I am not sure if or when this will become commercially available, but it was my favourite smart home appliance. I own a smart washer, and I am indifferent to its smart functions, and I am not exactly sold on a smart fridge either, but smart ovens do appeal to me. As someone that cooks a lot, it would be great to have a bit more control over my cooking to simplify things. One feature I crave for is the ability to put something in the oven and have it automatically start cooking at a predetermined time (or remotely), like a lasagne for example. So I could leave an office and have dinner ready as soon as I get home, or I don't have to worry about going out to the shops and being back at a specific time to start the oven.
Grundig's Gourmet Chef Smart Oven is equipped with advanced connected technologies and sensors allowing users to precisely control the temperature of their food as it cooks to ensure the best results. This includes a moisture and oxygen sensor, a temperature control sensor and BLDC motor, an integrated camera and a multipoint meat probe. It can also has steam assist technology to help retain moisture in your food.
Lastly, the self-cleaning function uses water to provide a thorough clean of the over. I am not sure how effective it will be but it certainly looked impressive on the show floor.
Best Innovation – Kirin 980


The launch of new mobile chips is not necessarily the most exciting thing in the world as we don't get something fun to play with or take photos of. A mobile system on chip is what powers your phone so the launch of the new flagship HiSilicon Kirin 980 by Huawei is still quite exciting as it is the primary component of all the top phones from Huawei and Honor in the next 12 months.
My personal opinion is that Huawei and Honor have released the best and most exciting phones over the past year. Many competing brands appear to release phones very similar to each other but with one or two small defining features. Huawei, on the other hand, released things like the P20 Pro with its triple camera system with a 40MP lens with nearly all their phones having considerably larger batteries than competing models. Honor doesn't wow us with unique specifications but instead churns out some of the cheapest phones on the market with flagship specifications.
The Kirin 980 appears to offer substantial battery improvements over the last generation and ousts the Snapdragon 845 in every category possible. Though it is worth noting that Qualcomm will probably hit back with an equally good SoC within the next few months.
Best Future Tech – LG (or Samsung) MicroLED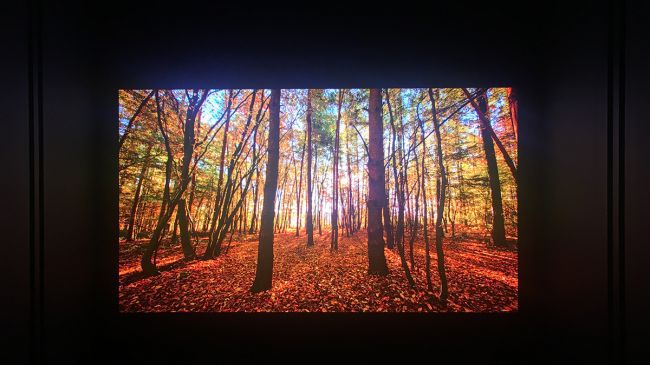 Just as most of the major TV brands have adopted OLED, and pricing is dropping quickly making them affordable to the mainstream, we get another new technology that claims to be better.
Samsung made waves in January with its Wall TV which is a module MicroLED and can be made as large as you want. LG doesn't want to be outdone by this and have their own MicroLED in the works and had on show a 173in 4K display which was retina burning bright.
MicroLED is supposed to take the best bits of OLED and LED and bring them together. Each microLED generates its own light, meaning now backlights are needed and therefore there is much more control over brightness. MicroLED will go considerably brighter than OLED while not suffering from things like backlight bleed you find on LED. With Samsung's implementation too, you can have a TV any size as the Wall is made up of modular pieces.
Best Commercial Tech – LG Cloi
LG had several robots on display all under the Cloi brand. This new AI robotic range had a bit of a false start at CES this year when the small Cloi refused to work, but they have come to IFA with a range of more commercial orientated robots.
The new service bot range is designed for hotels, supermarkets and more. They include a porter robot to handle your bags. A shopping cart robot with a built barcode scanner that lets customers check prices, as well as a display to show your shopping list. Presumably, it would also be able to take your shopping list and guide you around the shop in the most efficient way possible Also serving robots with a slide-out tray and an additional compartment at the top allowing it to serve drinks and meals.
These service bots were then complemented with an exoskeleton suit for warehouse workers.