Remember when Intel HEDT CPUs cost thousands and the AMD Threadripper range was an affordable solution?
The tide has now changed, but the AMD Threadripper 3990X does justify its cost by offering a specification far beyond anything within the consumer space and being a couple of grand cheaper than its EPYC 7702P counterpart.
The EPYC 7702P is listed as being $4450 but if you were to buy it from Scan you will pay £5,499.98. In the US, Newegg lists it as $4,783.99.
The new 3990X is basically an overclocked EPYC 7702P with the same 64 Core 128 Thread count and the same 256MB L3 cache. The EPYC is clocked at 2.0GHz with a 3.35GHz turbo with a TDP of 200W. The new Threadripper ups the clocks to 2.9 / 4.3GHz and as a result the TDP hits 280W so you will need some serious cooling, AMD recommends water cooling.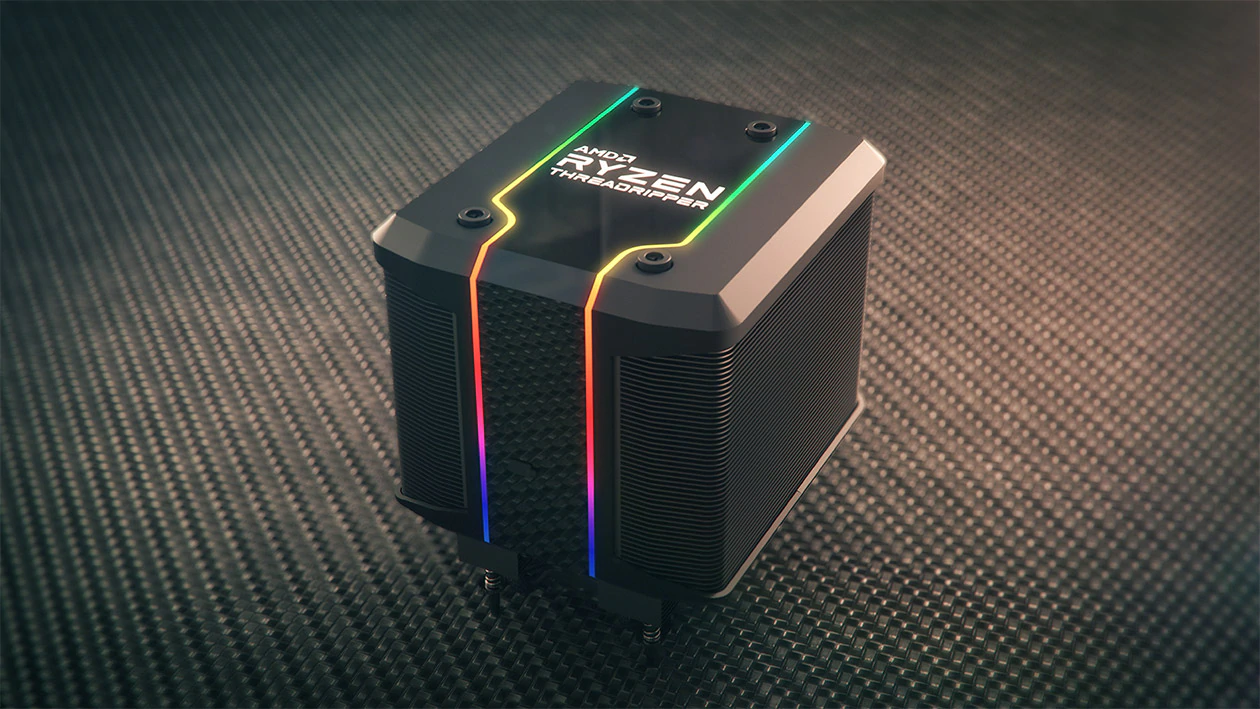 AMD does strip away a few of the enterprise features, as they won't want this eating into the profitable enterprise market. You get half the PCIe lanes, matching the 3970X with 64, and reduced memory channels.
Motherboard compatibility stays the same as the other current-generation Threadripper boards with the TRX40 socket. These start out at £399 and go up to £829.99. With the EPYC you need to use SP3 which has a limited selection of server orientated boards starting at £439.99 and going up to £584.99 for a single socket solution.
AMD recommends that in order to maintain performance scaling with the 3990X that owners should have at least 1 GB of DDR4 per core, if not 2 GB.  If you can spend $4k on a CPU, 128GB RAM is probably not an issue.
AMD has stated that they expect to see Cinebench R20 MT numbers around 25000. That's up from 17000 on the 3970X so a 47% improvement, therefore not perfect scaling, but if you business is reliant on CPU performance, this likely won't affect your buying decision much.